Amsterdam, 24 April 2023 – Rosalie Brand (34) has been appointed partner cyber security at Kennedy Van der Laan. Her appointment underlines the law firm's focus on cyber security and data protection, a field where Kennedy Van der Laan has been at the forefront since its founding 30 years ago.
As partner, Rosalie is head of Kennedy Van der Laan's cyber security team, which offers services including incident response support for Dutch and international companies. The team's lawyers have deep knowledge and experience of technical, legal and strategic issues connected with cyber incidents.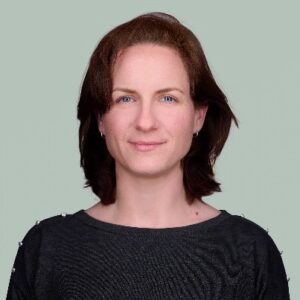 The cyber security team helps clients in all sectors to comply with EU and other privacy and cyber security legislation, and advises on cyber preparedness. Rosalie's team supports companies throughout the life cycle of a cyber incident, from the moment it is discovered, all the way through to aftercare. As well as areas such as legal and contractual obligations, they assist with communication, coordination and management of cyber incidents. The cyber security team also handles liability claims, conducts proceedings against regulators where necessary, and pursues legal remedies to mitigate damage caused by incidents.
"Cyber security is an area of law that is still evolving," says Rosalie Brand. "Regulations are far from crystallised everywhere and companies often don't know what's expected of them. In the meantime, cyber attacks grow more sophisticated by the day. This demands much of us as specialists, on the technological, legal and strategic fronts. Our cyber security team assists clients in this fast-changing environment, and guides them towards a more secure cyber future."
Kennedy Van der Laan CEO Joost Linnemann says: "Ever since Kennedy Van der Laan was founded, technology has been our core business. Cyber security and data protection are an important part of this. With this area of law more topical than ever, we are proud that we now have our first cyber security partner in the shape of Rosalie Brand. Rosalie knows the market and the content inside out: she can speak just as easily with CEOs of multinationals as with technical people at cyber security companies. That's what makes Rosalie and her team so valuable to clients: they see the bigger picture."
---
About Kennedy Van der Laan
Kennedy Van der Laan is an independent Dutch law firm with 120 attorneys. Since 1992, the firm's staff have served market-leading companies with their specialist legal knowledge in areas including IT, IP, privacy and insurance law. Based in Amsterdam, the firm works for a wide range of clients worldwide, from start-ups to multinationals. Kennedy Van der Laan employees are pragmatic, committed and close to their clients' dynamic fields of work. www.kvdl.com
---
Notes for editors: For more information, please contact Stampa via  kvdl@stampacommunications.com or +31 (0)20 404 2630.