Seyfarth Shaw LLP > Washington DC, United States > Firm Profile
Seyfarth Shaw LLP
Offices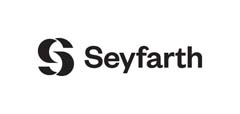 Seyfarth Shaw LLP
975 F STREET, NW
WASHINGTON DC 20004
United States
Seyfarth Shaw LLP > The Legal 500
Rankings
The dedicated trade secrets group of Seyfarth Shaw LLP has a 'unique ability to appreciate the legal and business risks of complex litigation'. The firm's broad experience covers a range of industries, with particular expertise in medical devices, computers and networking issues. The practice also provides thought leadership, with an award-winning blog and webinar series, innovative eLearning and document automation services, and a 50 state survey on trade secret and non-compete issues. The co-chairs of the national trade secrets, computer fraud and non-compete practice group are Michael Wexler, who works from Chicago and is an experienced trade secrets trial lawyer; Los Angeles-based Robert Milligan, who is active in litigation and transactional work; and Katherine Perrelli in Boston, whose experience includes issues relating to the theft of trade secrets, breach of restrictive covenant agreements, employee raiding, breach of fiduciary duty and unfair competition matters. Associate Joshua Salinas in Los Angeles is also a key name for trade secrets work, employee mobility issues and the related agreements.
Seyfarth Shaw LLP's 'excellent partner led' immigration practice remains a market leader in this area and handles a high volume of complex business immigration matters and compliance. Comprising seasoned practitioners, the practice group which has six offices, is jointly overseen by key partners Russell Swapp in Boston and James King in Atlanta. The group acts for large corporations on enforcement, corporate planning strategies, and workplace mobility issues. In DC, Leon Rodriguez is the standout partner with years of federal expertise specialising in immigration compliance and employment issues, with particular focus on I-9 worksite matters. He is supported by senior counsel Dawn Lurie who advises on immigration-related discrimination matters. Looking West, Angelo Paparelli in Los Angeles has extensive experience in litigating for employers against government investigations, and white-collar immigration work. Gabriel Mozes in Atlanta focuses on visa issues including temporary non-immigrant visa petitions for clients across the pharmaceutical, and information technology industries.
Seyfarth Shaw LLP impresses with an experienced traditional labor practice spanning various offices across the country, with a client portfolio, which includes numerous national corporations, with particular expertise in the retail and airline industries. The team covers the full gamut of relevant matters, ranging from representing clients in arbitration proceedings and unfair labor practice proceedings to policy development work. Bradford Livingston in Chicago is a prominent specialist in the labor field, and counsel Marshall Babson in New York is a former member of the NLRB; both Babson and Chicago-based Brian Stolzenbach have more than 20 years of experience. The team is led by Glenn Smith in New York, with Molly Gabel in Seattle and Kyllan Kershaw in Atlanta acting as vice-chairs; they are part of a strong up-and-coming bench which also includes Chicago-based Karla Sanchez and Bryan O'Keefe in Washington DC. Other names to note are Boston's Arthur Telegen, Joseph Damato in Washington DC, and Stuart Newman in Atlanta. Thomas Posey, formerly at Reed Smith LLP, joined the Los Angeles-office in August 2020. Josh Henderson left for Norton Rose Fulbright in March 2020.
The practice of Seyfarth Shaw LLP is regularly sought out by large US corporations, particularly from the retail and airline sectors, to handle highly sensitive matters. The employment team is experienced in developing compliance processes and employment policies, dispute avoidance work and conducting investigations. It is also noted for its dedicated pay equity group, which includes practice head David Baffa, Annette Tyman and Christine Hendrickson, who are all in Chicago. Boston's Lisa Damon is a key contact for diversity, inclusion and equity initiatives, while William Perkins in New York, Lawrence Lorber in Washington DC and San Francisco's Laura Maechtlen are established employment litigators, and Chicago-based Ellen McLaughlin and Tracy Billows are well versed in FMLA and paid sick leave matters. The 'supportive' Joshua Seidman in New York made partner in early 2021. Boston's Daniel Klein and Stan Hill in Atlanta are also involved practitioners.
Seyfarth Shaw LLP's middle-market focused M&A practice regularly advises financial institutions, sovereign wealth funds and private equity investors. A key strength is in healthcare M&A, representing venture capital clients and also handling sales and affiliations across a range of providers. In addition, the group handles strategic investments in franchise systems and large multi-unit developers, particularly for private equity clients and franchisors. The team stands out for its cross-border coverage, with a presence in the UK, Western Europe and Asia, and for its commercial and post-M&A disputes practice. It employs a M&A Budget App in order to predict more accurately transactional costs. Chicago-based Suzanne Saxman, who recently led transactions in the chemicals and technology sectors,  jointly heads the team with Andrew Lucano in New York, who has extensive experience in securities transactions. 
Recognized by clients for its 'exceptional judgment', Seyfarth Shaw LLP fields a sizeable team with a strong presence across the US, acting for a variety of stakeholders in large and complex projects. A key contact in New York is practice co-chair Alison Ashford, who has has expertise in structuring and negotiating development projects ranging from airports and rail stations to high-rise residential housing. Joint practice head Michael McKeeman in San Francisco focuses on dispute resolution for owners, prime contractors, and subcontractors, in relation to both private and public construction projects. Also on the contentious side, Washington DC-based David Blake is rated by clients as 'an excellent communicator, thoughtful and an avid problem solver'. Another name to note in DC is Bennett Greenberg, who has vast experience negotiating and drafting contracts for some of the most complex projects in the US market.
Seyfarth Shaw LLP has a large dedicated e-discovery and information governance practice that combines the expertise of data scientists with that of experienced attorneys. In 2020, the practice group launched its Seyfarth Scout technology platform, which performs remote digital forensics, investigations, and e-discovery preservation. Leveraging a strong technical background, practice head Scott Carlson handles litigation and general advisory matters for a broad range of clients. Jay Carle, who jointly heads the practice, is recommended for data retention and management, privacy matters, data security, internal investigations and regulatory responses. Jason Priebe is experienced in GDPR and international data privacy compliance. All named attorneys are based in Chicago.
Seyfarth Shaw LLP's benefits practice has a strong presence in major commercial centers across the country. Contacts in Chicago include Diane Dygert, who heads up the practice group, and Benjamin Conley, a name to note for HIPAA compliance, defined benefit/contribution plan compliance, and health and welfare plans. In New York, Richard Schwartz is noted for his expertise in defined contribution matters, and advises healthcare sector entities on dealings with the DOL and IRS, plan governance, fiduciary issues, and deferred and executive compensation matters. Also in New York, associate Chelsea McCue has experience in 401(k) plan designs, ESOPs, Affordable Care Act compliance, and non-qualified deferred compensation plans. A contact on the West Coast is Seattle-based Liz Deckman, who advises on all aspects of tax-qualified plans. In December 2020 Jake Downing moved to the Chicago office of King & Spalding LLP.
With substantial teams in San Francisco and Chicago (led by Kathleen Cahill Slaught and Ian Morrison respectively), Seyfarth Shaw LLP's ERISA litigation practice is retained by a diverse client portfolio to handle the full range of disputes and pre-litigation risk management issues. Chicago-based Mark Casciari regularly represents Taft Hartley employers in withdrawal liability litigation, while San Francisco-based Ward Kallstrom represents ERISA medical plans in defense actions and claw-back prosecutions. In the 401(k) space, the team successfully represented a range of financial services, retail and energy sector employers in ERISA class action suits alleging fiduciary breaches and prohibited transactions involving proprietary investment options.
Seyfarth Shaw LLP is noted for 'bringing remarkable expertise and a calming presence to the most stressful and emotionally fraught situations'. The sizeable disputes team covers a wide range of work, from independent contractor status issues, wage and hour class and collective actions, and biometric privacy matters to workplace discrimination and harassment litigation; it also has a dedicated trial group. Laura Maechtlen in San Francisco is the practice head. and Chicago-based Camille Olson and Gerald Maatman are highly reputed practitioners in the space. Noah Finkel, also in Chicago, is involved in numerous actual or putative collective and class actions, and Barry Miller is a key contact in Boston. New York's Gina Merrill is 'smart, thoughtful and unflappable in the face of harsh challenges' and Sacramento-based Coby Turner is a 'CA specialist'. Andrew Paley in Los Angeles, Christopher DeGroff in Chicago and Atlanta's Nancy Rafuse are also highlighted.
At Seyfarth Shaw LLP, the tax-exempt organisations practice is predominantly based in Los Angeles, and in addition to tax, handles a range of issues including, governance, and regulatory compliance for clients operating in the higher education and healthcare sectors. Overseen by Ofer Lion who practises exclusively in tax-exempt and non-profits, the group has vast skill in transactional tax work, joint-ventures, and fiduciary matters. Co-chair Douglas Mancino who is rated by peers, handles healthcare-related work and has extensive expertise in audits, and tax controversies, including tax litigation. In New York, key contact Richard Schwartz assists tax-exempt organisations such as large hospitals and medical systems on employee benefits and compensation plans. The team is able to leverage its wider firm capabilities including real estate, IP, and litigation.
Providing coast-to-coast coverage,
Seyfarth Shaw LLP
has an impressive track record in government contracts litigation, showcasing particular strength in claims and bid protests. In addition to the firm's litigation expertise, a substantial portion of the team's work involves advising government contractors on M&A, compliance and internal investigations and export control issues.
Joseph Dyer
 is noted by clients for his '
extremely long tenure and expertise in the government contracting field';
he leads the team from the Washington DC office
. 
Another contact in DC is 
Edward Arnold
, who focuses on government contracts and construction matters. The firm also has a significant presence on the West Coast: San Francisco-based
Donald Featherstun
 has long-standing experience in bid protests, claims and cost accounting matters; and
Adam Lasky
, who joined the Seattle office from
Oles Morrison Rinker & Baker, LLP
in August 2020, focuses on bid protests and teaming transactions. Featherstun and Lasky now jointly lead the practice group.
Fielding experts in security and encryption, the team at Seyfarth Shaw LLP is segmented into five particular areas: privacy compliance, incident management, privacy litigation and vendor and technology transactions. Jointly led by the Chicago-based Scott Carlson and John Tomaszewski in Houston, the team advises on breach analysis, the development of compliance systems and legal matters connected to automotive telematics, the Internet-of-things and relevant insurance issues. Information governance specialist Richard Lutkus in San Francisco and 'exceptional resource' Jason Priebe in Chicago are other key contacts.
An '
incredibly knowledgable, responsive
' and '
business-oriented
' team,
Seyfarth Shaw LLP
has notable strengths in all facets of real estate, from acquisitions through to projects and disputes. Among its unique selling points are its dedicated data center services, real estate healthcare and distressed situations sub-practices, as well as its significant presence in the field of public-private partnerships where it represents players on both sides of the equation, acting for state and local government agencies in addition to contractors, project sponsors and facility operators. Atlanta-based practice head
Paul Mattingly
is a veteran of numerous prominent leasing, development and financing matters; he oversees an expansive team with lawyers in Boston, Los Angeles, Washington DC and the recently opened Seattle office, among other locations. In New York,
Cynthia Mitchell
is a prominent name for transactions involving nursing homes, assisted living facilities and long-term acute care hospitals.
Seyfarth Shaw LLP's securities and fiduciary duty litigation practice has extensive expertise in securities class actions on behalf of individuals, companies, board committees and financial institutions. Chair of the practice William Prickett works from Boston, and New York litigation co-chairs Gregory Markel and Vincent Sama are among the lead practitioners for securities matters. The team also includes former state and federal prosecutors, and other partners with deep experience dealing with government agencies. Sama recently defended a special committee of the board of SFX Entertainment in a 10b5 claim arising from a proposed going-private transaction. New York-based Steven Paradise moved to Eisner LLP in October 2020.
Seyfarth Shaw LLP is recognized in this space for its strengths in areas including labor and employment, IP, risk management, M&A and tax. The firm's national footprint is another factor in its favor, as is its thought leadership on the legal aspects of social equity programs relating to cannabis licensing and use. Senior counsel Stanley Jutkowitz leads the team from Washington DC and is experienced in corporate transactions, business counseling and risk assessments in the cannabis space.
The team at Seyfarth Shaw LLP has an 'exemplary depth of knowledge in real estate finance matters'; its core fields of expertise are permanent, bridge, capital market, portfolio, mezzanine and construction financing, preferred equity sales and loan dispositions and purchases. The team is chaired by New York-based Daniel Evans, primarily focused on the structuring and closing of mezzanine and mortgage loans, as well as Jay Wardlaw, who operates from Atlanta and has a track record in hotel financings. San Francisco-based Robin Freeman frequently acts for healthcare lenders in respect of financings at nursing and assisted living facilities; and Arren Goldman in Charlotte serves as co-chair of the distressed situations department, which lends support on workout and restructuring matters.
Seyfarth Shaw LLP is one of few practices with a core focus on institutional investors, acting for government pension plans, corporate and multi-employer plans, university endowments and family offices. Practice head Robert Bodansky acts for several large US public pension funds and the team serves as counsel to ERISA plans and not-for-profit entities. The firm is also developing a fund formation practice, focused on middle-market funds. Work is often undertaken in conjunction with the firm's real estate practice, such as assisting pension plans in real estate investments.
Noted in particular for its expertise in real estate, Seyfarth Shaw LLP also handles the tax aspects of corporate and commercial transactions for a number of renewable energy companies, manufacturers and tax-exempt institutions. The tax group is co-chaired by Chicago-based Steven Meier and John Napoli in New York, whose recent work has included debt financings, joint ventures, and restructurings. Meier also serves as chair of the firm's corporate department, and is experienced in structuring real estate and alternative investment programs. On the West Coast, Los Angeles-based Ofer Lion is a key contact for tax-exempt organizations. Rotem Bar-Kokhva joined the New York office from Skadden, Arps, Slate, Meagher & Flom LLP in March 2020.
Seyfarth Shaw LLP >
Firm Profile
Seyfarth Shaw LLP is a full-service international law firm, serving Fortune  1000, Global 500 and other companies worldwide through more than 900 attorneys and dedicated professional staff (including certified project managers, legal technologists, practice managers and other paraprofessionals). Seyfarth has been widely recognized for its leadership in designing innovative, client-focused solutions for the delivery of high-quality legal services. Recent highlights include:
Earned 13 Tier 1 national rankings in the S. News – Best Lawyers® 2020 edition of 'Best Law Firms' in the areas of commercial litigation, construction law, employee benefits (ERISA) law, employment law – management, franchise law, health care law, immigration law, labor law – management, litigation – antitrust, litigation – construction, litigation – ERISA, litigation – labor and employment, and real estate law
Recognized by the Financial Times among the most innovative law firms for the ninth consecutive year in its annual FT Innovative Lawyers series
Named as the No. 15 best-branded law firm by corporate counsel, according to the BTI Brand Elite 2019. Placing Seyfarth among the top 5% of all law firms serving large, corporate clients
BTI Consulting named Seyfarth 'Most Recommended Law Firms' in 2019. Seyfarth Shaw was named one of 27 law firms recommended by general counsel. These recommendations directly reflect the longstanding dedication to exceptional client service and innovative solutions, which continue to set the firm apart
Seyfarth earned a perfect score of 100 in the annual Human Rights Campaign Foundation's 'Corporate Equality Index' and was named a 'Best Place to Work for LGBTQ Equality' for the 12th consecutive year
Named among the 'Best Law Firms for Women' by Working Mother annual report for the ninth consecutive year
Largest US Labor and Employment practice in a full-service firm, with over 400 attorneys
Recognized by Law360 as 'Practice of the Year' in employment for eight consecutive years
The world's largest dedicated team specializing in international employment law, completing more than 100 multi-jurisdictional strategic and compliance projects covering 120+ countries in the last year
Acted as specialist international employment counsel on more than 25 international transactions in 2019
One of the five largest real estate practices in the United States with over 130 attorneys
One of the largest employee benefits and executive compensation practices in the US, serving clients across 30+ industries
170+ business litigators across a global platform, offering a full-service litigation practice
Earned 'Honor Roll' recognition in annual BTI Litigation Outlook across multiple litigation practice areas
Handled more than 200 corporate M&A transactions across a diverse range of industries over the past two years
Main areas of practice: ADA Title III and public access; corporate counseling and governance; employee benefits; employment; executive and equity compensation; government contracts; government relations and policy; immigration; intellectual property counseling and prosecution; international employment law; labor management relations; privacy and security; trade secrets and non-competes; trusts and estates; workplace safety and environmental; antitrust and competition; appellate; bankruptcy and restructuring; class and collective actions; commercial litigation; construction claims and disputes; ediscovery and information governance; employment litigation; government contracts litigation; intellectual property litigation; product liability and complex tort; real estate litigation; securities and fiduciary duty litigation; tax controversies and litigation; trials; trusts and estates litigation; white-collar defense and investigations; workplace arbitration and ADR; capital markets; commercial contracts; commercial finance; construction and development projects; financial products and technology; infrastructure and project finance; institutional investors; mergers and acquisitions; real estate; real estate finance; REITs and real estate capital markets; tax
International experience: Seyfarth Shaw's international service model is custom-built to deliver an integrated, cross-border legal and commercial solution. Seyfarth's model relies exclusively upon cohesive partner-led teams of highly experienced international attorneys who focus solely on helping multinational clients deal with their international business issues, regardless of location. Central to the firm's international department is Seyfarth's award-winning, specialist international employment practice, which is acknowledged as one of the world's leading practices in the area. Our team also offers multidisciplinary corporate, commercial, and real estate advice to multinational clients with needs across the globe.
Main Contacts
| Department | Name | Email | Telephone |
| --- | --- | --- | --- |
| Construction | Michael T. McKeeman | | |
| Construction | Alison Ashford | | |
| Corporate | Steven Meier | | |
| Employee Benefits | Diane Dygert | | |
| Privacy & Security | Scott Carlson | | |
| Privacy & Security | John Tomaszewski | | |
| Healthcare, Life Sciences & Pharmaceuticals | Cynthia Mitchell | | |
| Healthcare, Life Sciences & Pharmaceuticals | Kristin McGurn | | |
| Healthcare, Life Sciences & Pharmaceuticals | Jesse Coleman | | |
| Immigration | James W King | | |
| Immigration | Russell B Swapp | | |
| Institutional Investor | Robert Bodansky | | |
| Intellectual Property Litigation | Brian Michaelis | | |
| Intellectual Property Litigation | Edward Maluf | | |
| International | Darren Perry | | |
| International | Pete Talibart | | |
| Labor and Employment | Laura J Maechtlen | | |
| Litigation | James McGrath | | |
| Mergers and Acquisitions | Suzanne L Saxman | | |
| Mergers and Acquisitions | Andrew Lucano | | |
| Real Estate | Paul P Mattingly | | |
| Tax | Steven R Meier | | |
| Tax | John P Napoli | | |
| Employment | David Baffa | | |
Lawyer Profiles
| Photo | Name | Position | Profile |
| --- | --- | --- | --- |
| | Raymond Baldwin | | View Profile |
| | Robert Bodansky | Partner and Chair of Institutional Investors Practice Group | View Profile |
| | Joseph Damato | Partner | View Profile |
| | Tonya Esposito | Ms. Esposito is a partner in the Litigation Department in the Washington,… | View Profile |
| | Sara Farabow | | View Profile |
| | Ronald Gart | Partner and Office Chair of Washington DC Real Estate | View Profile |
| | Bennett Greenberg | Mr. Greenberg is a partner at Seyfarth Shaw LLP in the firm's… | View Profile |
| | Karla Grossenbacher | Chair of Seyfarth's Washington D.C. Labor and Employment Practice | View Profile |
| | Eric Janson | Partner, Seyfarth Shaw LLP | View Profile |
| | Lawrence Lorber | As Senior Counsel at Seyfarth Shaw, Mr. Lorber's practice focuses on employment… | View Profile |
| | Dawn Lurie | Senior Counsel | View Profile |
| | Bryan O'Keefe | Partner, Seyfarth Shaw, LLP | View Profile |
| | Alexander Passantino | Mr. Passantino is Vice Chair of the firm's Government Relations Practice Group… | View Profile |
| | Leon Rodriguez | Partner | View Profile |
| | Andrew J. Sherman | Partner, Chair of the Washington, DC Corporate Department and Co-Chair of the… | View Profile |
Staff Figures
Number of Partners : 436 Number of Other Fee-Earners : 478 Total Staff : 1,928