Employment Law Switzerland and Global Mobility
Overview
From San Francisco to London, from London to Singapore and finally from Singapore to Switzerland. Highly qualified international workers benefit companies all over the globe. Companies today are more global than ever before, which is also reflected in the increasing mobility of their employees.
In order to meet this growing demand from international companies in Switzerland for highly qualified international specialists, appropriate work settings in terms of employment and work permits must be ensured. Our webinar will look at what needs to be considered in the Immigration and Employment process.
---
Speakers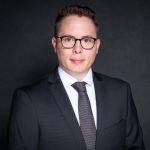 Curdin Käser, associate, MLaw, Attorney-at-Law
Curdin Käser's practice focuses on corporate, commercial and tax law. In the area of corporate and commercial law, he primarily advises companies and individuals on restructuring or governance issues as well as on labor or real estate law matters. In addition, Curdin Käser advises on corporate transactions, liquidations aswell as inheritance and succession arrangements and provides support in matters of foundation law. In addition, Curdin Käser possesses expertise in tax law related issues and is conducting a dissertation in the field of criminal tax procedure law.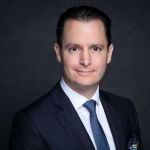 Tobias Herren, partner, MLaw, Attorney-at-Law, MBA, CAS, Verwaltungsrat HSG
Tobias is mainly active in the areas of commercial, litigation and contract law. His clients are composed of corporations and private clients. In labor law, he deals with private and public personnel law matters. In corporate law, his main areas are contract law, governance and legal risk management. As an independent Board Member, he brings added value to companies through his experience.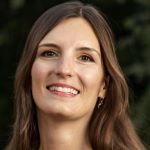 Zize Cacaj, people & culture business partner, FIFA
With over two decades of HR experience and a Master of Advanced Studies (MAS) in International HR Management, Zize Cacaj brings a wealth of expertise to her current position as a People & Culture Business Partner at FIFA. In her role, she has overseen HR for various divisions within FIFA's administration branch, including Legal, Compliance, Finance, and Member Associations. As part of their truly global strategy, Cacaj's responsibilities have naturally expanded to encompass the worldwide reach of the organization.
Today, her focus is on the exciting world of football, particularly within the World Cup division. Prior to her time at FIFA, she gained valuable HR experience at the international organization Bombardier. Given FIFA's global presence, she has seen global mobility become an integral part of her role over time, connecting talent from all corners of the world to support the game. On a personal note, she has a passion for basketball, having played in the second league, and even served as a referee. This blend of professional experience, personal interests, and academic achievement has shaped her journey in the world of HR and sports.
---
In Association With