The Legal 500
Webinars
Focusing on AGM trends in the new age: how can your board address investors demands?
November 15 2023
3:00 pm CET - Central European Time (UTC +1:00)
← Back to Webinar homepage
Focusing on AGM trends in the new age: how can your board address investors demands?
Overview
This webinar, brought to you by The Legal 500 and Diligent, we will take a deep dive into the annual general meeting (AGM).
It's a cornerstone of effective governance — and a huge source of stress for the people involved in pulling together agendas and disclosures and prepping the board. The landscape is ever-changing, especially in today's business environment, and shareholders increasingly want to know where your company stands. Meanwhile, there's always the potential for surprises, from activist campaigns and proposals to votes that don't exactly tally up as planned. What threats, issues and opportunities should board members get ahead of before the annual event? What questions should they be prepared to answer in the meeting itself? In an area this complex and important, it's never too early to start planning for the year ahead.
Join us for this webinar as we discuss all of the above, with a specific focus on agenda highlights, activism, and investor demands.
---
Speakers
Jason Booth, Editorial Manager, Diligent
Jason Booth is a senior editor overseeing Diligent Market Insights (DMI) coverage of shareholder activism and activism vulnerability. Prior to joining DMI, he was editor of China Money Network, covering the Chinese venture capital market. Jason previously worked for activist shareholder fund Steel Partners, managing communications in support of multiple proxy contests. Earlier in his career, Jason spent more than ten years working as a financial journalist for the Wall Street Journal, The Los Angeles Business Journal and South China Morning Post.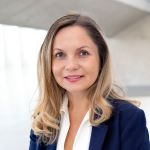 Maria Pawelek, General Counsel, SustainCERT
Maria Pawelek is a senior corporate lawyer with over 20 years' experience in Board governance, gained at international corporations and law firms, including Baker & McKenzie and Amazon. She is currently General Counsel at SustainCERT, a leading global carbon emissions verification platform, and an independent director.
After growing up in Australia, Maria now lives in Luxembourg since 2016. She is passionate about sustainability and strives to combine this passion in both her personal and professional endeavours.
Maria has completed a Bachelor of Law, Master of Corporate Law and holds the INSEAD Certificate in Corporate Governance. She is an INSEAD certified director and member of the Luxembourg Institute of Directors (ILA).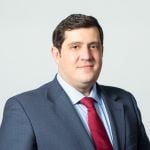 Antonio Benitez-Donoso, general counsel, KPMG Luxembourg
Antonio Benitez-Donoso is a Spanish lawyer in Luxembourg currently acting as General Counsel for KPMG Luxembourg. He started his career as a litigation lawyer in Madrid, working for Uria Menendez, Freshfields and Clifford Chance in Madrid for close to 10 years. At that point in his career, he decided to move in-house, and started working in an international role based out of Madrid for Accenture. Due to personal reasons 8 years ago, he decided to do an 180 degree turn in my career and ended up in Luxembourg. First as General Counsel of a small Luxembourgish start-up (Talkwalker) and finally joining KPMG Luxembourg to set up the legal team 7 years ago.
---