The Legal 500
Webinars
Advanced CLM: Unlocking the future with AI and Document Intelligence
November 28 2023
3:00 pm UTC (GMT)
← Back to Webinar homepage
Advanced CLM: Unlocking the future with AI and Document Intelligence
Overview
Are you interested in unlocking the future of Contract Lifecycle Management (CLM) with advanced functionalities and features? Do you want to explore how Artificial Intelligence (AI) and Document Intelligence can enhance your CLM processes?
Join Thomson Reuters' upcoming webinar on November 28 – " Advanced CLM: Unlocking the future with AI and Document Intelligence" to learn more!"
Join our expert speakers for this webinar to:
Discover how to leverage data and analytics from your CLM solution for better decision-making.
Learn how to build a CLM roadmap for ongoing improvement and innovation.
Explore advanced functionalities and features of Thomson Reuters CLM offering, including AI and machine learning.
Discover how Thomson Reuters Document Intelligence can enhance your CLM processes.
Don't miss this opportunity to explore the future of CLM with advanced functionalities and Thomson Reuters' offering. Register now and secure your spot!
We look forward to seeing you at the webinar!
---
Speakers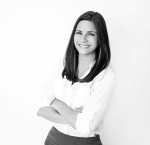 Liz Langhans, product marketing manager, Thomson Reuters
Liz Langhans is a Product Marketing Manager on Thomson Reuters' Product Marketing team focused on legal tech solutions.
She previously worked in Intellectual Property law for 14 years, specializing in US and Foreign Patent Prosecution.  After continuing her education and receiving her MBA in 2022, Liz joined Thomson Reuters to pursue a career that would draw from both her legal experience and formal marketing instruction.
As a member of the Inbound Product Marketing team, Liz's market research and engagement with customers and cross-functional teams help to generate insights that inform product value propositions and messaging to support Thomson Reuters' legal software solutions.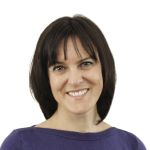 Kirsten Maslen, director, product marketing, Thomson Reuters
Kirsten practiced law for 10 years, specialising in large infrastructure and outsourcing transactions in the public and private sectors. After leaving practice, Kirsten worked as an editor for Practical Law, writing content on commercial projects, public procurement, outsourcing and employee transfers.
After several years in strategy and customer proposition in our Legal Professionals and Corporates businesses, Kirsten is now responsible for value proposition design and customer insight to inform the continued development of Thomson Reuters' portfolio of legal software solutions.
Stephen Sickman, senior subject matter expert, Thomson Reuters
Stephen Sickman is a Senior Subject Matter Expert with Thomson Reuters focusing on the corporate space. In this role, he works within the Product Organization to provide insights and strategic recommendations for AI/ML solutions for legal groups and contract professionals. Stephen is a Texas-licensed attorney with experience drafting and negotiating contracts in the energy industry.
---