The Legal 500
Webinars
Restructuring and FDI: Trends and practical considerations
November 9 2023
3:00 pm UTC (GMT)
← Back to Webinar homepage
Restructuring and FDI: Trends and practical considerations
Overview
FDI screening based on national security considerations is developing very rapidly around the globe, with new regimes and expanded lists of sectors subject to review growing year after year. FDI authorities are prone to scrutinize heavily compagnies in distress involved in sensitive or strategic activities because these can be subject to opportunistic take over by investors from countries of concern. Restructuring scenarios and FDI screening do not fit together well. FDI screenings do not provide any exemption for companies in financial duress which should benefit from expedite and protective processes. Our webinar will discuss recent trends and practical considerations for how to navigate these complex areas.
---
Speakers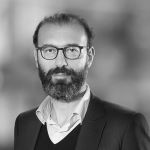 Saam Golshani, partner, White & Case
Saam Golshani is a partner at White & Case. He has more than 20 years' experience representing clients in all manner of M&A, private equity and restructuring transactions, in all industries, notably in the Tech sector.
Ranked as a leading lawyer in his field by top legal directories, Saam's reputation is based on a record of accomplishment, advising creditors, debtors, investors and potential buyers on complex matters, corporate reorganizations and insolvency proceedings.
Saam has advised on some of the most significant bankruptcies, M&A and industrial restructurings on the French market, including recently on the restructurings of Orpea, Casino Group, Air Austral and Technicolor. He has also advised Europcar Mobility Group, Vallourec, Solocal, Comexposium, Conforama, Arc Holdings, Asco Industries, CGG, Ludendo, Vivarte, Mory Ducros, Latécoère and SNCM.
Fluent in French, English and Farsi, Saam is at ease navigating both domestic and cross-border mergers and acquisitions, as well as private equity and venture capital matters, on behalf of multinational clients, including investment funds, investment banks, entrepreneurs, industrials, listed and non-listed companies, and distressed companies.
Saam is a frequent speaker, author and commentator on private equity and restructuring issues. He is a member of the Iranian/French lawyers association. He is member of the Board of the French American Foundation.
Orion Berg, partner, White & Case
Orion has special expertise in assisting clients in the context of global and complex Foreign Direct Investments (FDI) screening reviews. He is a leading coordinator at White & Case of global FDI assessments outside the US.
He also represents clients in national security reviews before the French Ministry of Economy with respect to commitment proceedings and prior clearance/comfort procedures under the FDI regime which has been largely expanding since 2014.
Orion has recognised expertise in competition and regulatory matters notably in relation to the telecom sector, in addition to a particular strength in providing state-aid advice.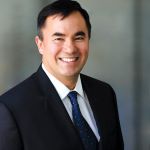 Marty Young, managing director, M3 Partners
Marty Young is a restructuring, turnaround, performance improvement and investment banking professional with over 20 years of financial and operational experience in addressing over 50 special situation investments.
Prior to joining M3, Marty was a Managing Director at LM+Co in New York City where he advised companies facing challenges in a variety of industries including aviation, building products, business services, consumer products, defense, government contracting, media, retail, technology, telecommunications and textiles. Marty's roles included a variety of operational and financial management positions including CRO, COO and CFO.
In addition to senior operational roles, Marty has advised investor groups of banks, BDCs, CLOs, hedge funds, private equity and special situation funds, executing over $20 billion of debt and equity transactions both in and out-of-court.
​Marty earned an MBA from the NYU Stern School of Business, an MS in Operations Research from Georgia Tech, and is a graduate of the United States Military Academy, West Point. Marty is a Certified Turnaround Professional and Certified Insolvency and Restructuring Advisor; he also holds Series 63 and 79 FINRA certifications.
---