The Legal 500
Webinars
Cyprus M&A insights: creating value for clients in difficult times
8 December 2020, 11.00am Cyprus
In association with...
← Back to Webinar homepage
Cyprus M&A insights: creating value for clients in difficult times
Overview
As the world grapples with the pandemic, market volatility, government changes to FDI policies and other significant changes to the M&A regulatory regime, buyers and sellers find themselves in a drastically altered marketplace. These disruptions will significantly alter how parties approach M&A transactions going forward.
This webinar brought to you by The Legal 500 and Patrikios Pavlou & Associates LLC, is designed to give GCs and investors the essential knowledge they need to navigate their businesses through the ongoing crisis, while delivering relevant insights into likely trends and regulatory issues on inbound and outbound transactions in the coming months and years.
​Speakers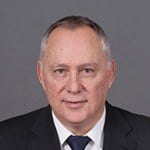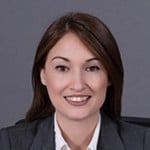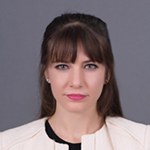 Stavros Pavlou, Senior and Managing Partner,

Patrikios Pavlou & Associates LLC

Lia Iordanou Theodoulou, Partner – Head of Corporate Finance, Patrikios Pavlou & Associates LLC
Stella Strati, Partner – Corporate Finance, Tax, Private client, Patrikios Pavlou & Associates LLC
Angeliki Epaminonda, Partner – Financial, Corporate, M&A, 

Patrikios Pavlou & Associates LLC

George Yiallourides, Managing Director, Yiallourides & Partners Ltd – Chartered Accountants
About Patrikios Pavlou & Associates LLC
Patrikios Pavlou & Associates LLC is a leading, highly recommended and multi-awarded law firm based in Cyprus. With more than 56 years of experience in the local and international legal market, the firm is renowned for its involvement in some of the largest cross-border transactions and complex litigation and arbitration matters and for its exceptional client service in Cyprus and abroad.
Located in Limassol, one of the most attractive international business centres and rapidly developing cities in Europe, the firm is committed to providing its clients with top professional legal services, covering the full range of their business activities. A team of over 30 qualified professional associates and legal consultants advise multinational corporations, banks, financial institutions and HNWIs on their high-profile and complex matters in multiple practice areas.
Webinar slides (click to download powerpoint)
'Cyprus – Joint Ventures' (Stavros Pavlou)
'Cyprus – A centre of excellence' (Lia Iordanou Theodoulou)
'Creating Value During Difficult Times' (Stella Strati)
'Cyprus – M&A' (Angeliki Epaminonda)
'Cyprus – Key Tax Features' (George Yiallourides)
---