The Legal 500
Webinars
The path to entity governance maturity
11 November 2020, 3.00pm UK/10.00am Eastern US
In association with...
← Back to Webinar homepage
The path to entity governance maturity
Overview
Entity management is the end-to-end organisation and oversight of an entity's and its subsidiaries' most vital and sensitive corporate records – information and documents that are maintained, tracked, and viewed in a secure and centralised system of record to create a single source of truth across business units. Done right, entity management is the backbone of robust governance management.
Recent research by Diligent Entities shows that 50% of organisations are managing their entities through spreadsheets. This is a quick and convenient method when organisations are in their infancy, but when growing into new jurisdictions and territories, it becomes an enormous task to maintain the integrity of the data and ensure ongoing accuracy, which can result in compliance implications. With a focus on globalisation being managed centrally and governance teams being expected to do more with less, there is a greater need for organisations to centralise their corporate record, collaborate securely, streamline processes and automate the low-value routine tasks.
This webinar brought to you by The Legal 500 and Diligent, was designed to give in-house counsel, corporate secretaries and paralegals the essential knowledge they need to traverse the complex and changing future of entity governance, while delivering relevant insights applicable to organisations in the present.
Speakers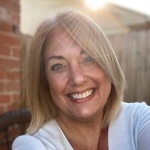 Neil Barlow, senior director of global sales, Diligent Entities

Carrie Tindal, senior paralegal, corporate governance and entity management, Sysco Corporation
Discussion points included:
The external challenges faced by organisations in their pursuit of good governance.
The four stages of entity governance maturity.
Lessons, best practices and stories from how clients in the Diligent Entities community get this right.
How entity governance will evolve over the next three years.
Diligent Entities is a Modern Governance company. Modern Governance is the practice of empowering leaders with the technology, insights, and processes required to fuel good governance. Ultimately this means getting the right information to the right people at the right time, so they can make better decisions.
---