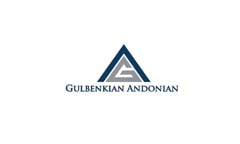 Gulbenkian Andonian Solicitors has been awarded a Top Tier ranking in the Legal 500 for its legal work in the areas of UK law that include, Appeals, Human Rights and Overstay. This is the 4th consecutive year that the firm has managed to secure a Top Tier status in the rankings of the Legal 500 UK.

Our firm is very pleased to be once again featured in this year's rankings and thanks to the Legal 500 for recommending our expert lawyers such as Dr Bernard Andonian (Founder and Head of Professional Development), Mr Dave Vasoodaven (Managing Partner) Mr Fadi Farhat (Head of Appeals and Public Law).
No doubt the UK Legal space is an industry that suffers from a high level of stiff competition and this experienced even more for law firms based in London. Our firm will continue our top level work in the spheres of uk immigration and human rights and will continue to provide a service of excellence for all of our clients.
Our firm, Gulbenkian Andonian, even though known historically for our work in UK immigration and human rights services is also one of the best full-service law firms in London equipt with a team of lawyers and solicitors that can provide you with the necessary legal expertise on matters related to UK corporate law, family law, employment law, civil litigation, property law, intellectual property law, wills and probate and also an in house notary service led by Mr Sajo Thomas.
Contact us on +44 (0) 202 7269 9590 or email: info@gulbenkian.co.uk
Visit our website: www.gulbenkian.co.uk