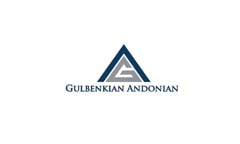 The best immigration solicitors London confirm that the British government plans on implementing a transitional period for EU/EEA citizens who would like to move to the UK after October 31st 2019 until December 31st 2020.
This transitional period has been formed for EU/EEA citizens who will be able to apply, during that period, through a new voluntary immigration scheme named – the European Temporary Leave to Remain (Euro TLR) Scheme where they can gain a further 36 months temporary leave to remain, allowing them to remain in the UK for an extra 3 years.
If you are currently an EU citizen who is living in the UK do not forget to apply through the EU Settlement Scheme. Even though there are different deadlines to do this based on whether the UK leaves with or without a deal we advise that you do this asap and not wait on it if you do wish to remain.
Our team of top immigration lawyers UK can help you with all legal dilemmas surrounding Brexit, the EU Settlement Scheme and future developments which affect you post Brexit. Call us on +44 (0) 20 7269 9590 or email info@gulbenkian.co.uk.