Dentons Link Legal is advising and assisting the lenders with the restructuring of the outstanding debt on and around INR 2000 Crores of M/s. Pune Sholapur Road Development Company Limited (PSRDCL) under Reserve Bank India's Prudential Framework and Infrastructure Leasing & Financial Services Limited (IL&FS) Resolution Framework proposed by Government of India.
PSRDCL, a SPV of the IL&FS group had been awarded concession by the NHAI, for development of 4-Laning the existing road on the Pune-Sholapur section of National Highway No. 65 (erstwhile National Highway No. 9) in the State of Maharashtra. PSRDCL in order to finance the Project, had availed credit facilities from multiple lenders and thereafter, in pursuance to the company petition filed by the Union of India in wake of the financial crisis resulting from the financial defaults of IL&FS and its group companies and orders passed by the concerned tribunals and courts, restructuring under the RBI Prudential Framework had been agreed amongst the lenders.
As an elementary step towards restructuring, PSRDCL was transferred to Roadstar Infra Investment Trust, a registered InvIT, which shall be a pathway for recovery of the secured lenders' dues while the group lenders will be issued InvIT units as settlements for their loans.
Dentons Link Legal, led by its Partner Milind Jha, Associate Partner Aditya Bhardwaj, Associate Partner Shailender Sharma, Senior Associate Komal Kumar and Associate Vishnushree Dalmia are assisting the lenders and PSRDCL from the preliminary stage and until the closing of the transaction. The scope of work involves assisting and advising on the legal due diligence, drafting, review, negotiation and finalisation of definitive agreements, risk assessment and mitigation measures, and providing general advisory and assistance throughout the transaction.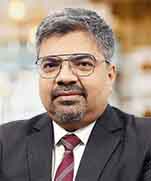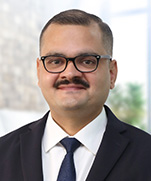 ---
Media Coverage: