Bryan Cave Leighton Paisner (Russia) LLP | View firm profile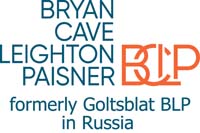 Bryan Cave Leighton Paisner (Russia) LLP provides legal support to Verno, an international investment company, managing the PE fund Kazakhstan Infrastructure Fund C.V., in a project to develop and let around 25,000 sq m of warehouse premises as the first phase of a bigger plan to construct up to 100,000 sq m of Class A warehouses in Kazakhstan. The warehouse infrastructure affording perfect conditions for storing all types of freight will be located on the Kazakhstan-China border, in the Khorgos Eastern Gates special economic zone, which is a key transit point on the New Silk Road.
The Moscow Corporate team is led by Anton Panchenkov, Partner, and also includes Senior Associates Kseniya Shevchenko and Dimitri Antipin and Ragima Rashkueva, Junior Associate. We are supporting the project in a partnership with Centil Law, which is advising on Kazakhstan law aspects.