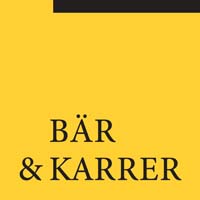 Tineo, a portfolio company of Waterland Private Equity, has acquired
nexellent. Both Tineo and nexellent are providers of IT infrastructure
and related services. The nexellent management has reinvested into the
Tineo group.
Bär & Karrer acted as legal advisor to Tineo in this transaction.
The team included Christoph Neeracher, Philippe Seiler, Beda Kaufmann and
Arnold Romero (all M&A), Ralph Malacrida, Faton Aliu and Tim Salz
(all Financing), Susanne Schreiber and Martin Leu (both Tax), Markus
Wang and Jonas Bornhauser (both IP/IT) as well as Michael Rohrer
(Notary).