Survey Results - Trainee feedback on
Stephenson Harwood
The lowdown - Trainees (in their own words) on Stephenson Harwood
Why did you choose this firm over any others? 'Variety of work available', 'the smaller intake', 'very supportive', 'good position in the market', 'very friendly', 'trainees get a lot of exposure to substantial tasks and matters', 'quality of work and best work/life balance', 'the equal balance of contentious/non-contentious strengths', 'its arbitration practice', 'the international secondments/work', 'I really liked the people and the environment when doing my vacation scheme'
Best thing about the firm? 'How approachable everyone is at all levels', 'I have felt comfortable in approaching people up to partner level', 'people have really made time to make sure I understand my work and am progressing', 'the early responsibility coupled with getting better quality work because of the smaller team sizes', 'the people', 'it's eclecticism', 'inclusive environment', 'the range of clients'
Worst thing about the firm? 'Work/life balance can really vary depending on which team you are sat in', 'the IT infrastructure is dated and the coffee machines aren't great', 'I sometimes don't get much meaningful work', 'the lack of reputation given its quality', 'a lot of amazing lawyers leaving', 'lack of transparency around seat choices', 'the remuneration isn't fantastic for the number of hours we work'
Best moment? 'Receiving really great feedback in my first seat where my supervisor indicated that they would like me to qualify there', 'overnight injunction', 'getting positive feedback on the argument of a letter I drafted', 'completing a high-value transactional deal', 'I was sent a case of six bottles of wine from a client', 'handling a small transaction with minimal supervision', 'having work directly sent to clients', 'secondment to the Seoul office', 'being allowed to run a matter virtually on my own with only the essential supervision'
Worst moment? 'Taking minutes in client meetings for a full day with very little breaks or rest', 'high-stress deals involving arbitrary deadlines',' the flip-flopping between working from home and going into the office', 'uncertainty over next seat', 'the initial workload shock and making mistakes due to this', 'feeling a bit lost and unsupported on a certain task'
The Legal 500 Future Lawyers verdict on Stephenson Harwood
A 'smaller trainee intake', 'friendly culture', 'quality of work', and 'a promise of more responsibility early on' won over Stephenson Harwood applicants. The international firm is 'big enough to have a very respectable status and clients', yet 'small enough that you're an important part of each team and are taking on high-quality work'. Trainees 'feel comfortable approaching everyone up to partner level to ask questions' and Stephenson Harwood staff 'really invest time in making sure you understand how you and your work are progressing'. The firm is the deserving recipient of four Future Lawyers Winner medals, including international secondments, inclusiveness and living up to expectations. Complaints about the firm are scant but include that 'the remuneration does not always correlate with the quality of the work we undertake'. 'Taking minutes in client meetings for a full day with very little breaks or rest – not a late finish but an extremely intense day' was a worst moment, as was 'the initial shock of starting work'. In contrast, 'receiving great feedback in my first seat where my supervisor indicated that they would like me to qualify there' was a training contract highlight. Stephenson Harwood's international secondment offering is impressive; a seat in the Seoul office was hands down the best moment for one recruit. If you want to work with 'very approachable colleagues' in an international firm where the 'distinct lack of superiority separation means that you are better able to develop your skills as a trainee', take a closer look at Stephenson Harwood.
A day in the life of... Emily Lau, trainee solicitor, Stephenson Harwood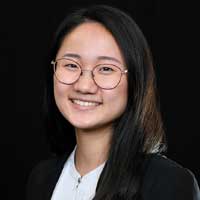 Departments to date: Commercial litigation, marine and international trade, corporate, ship finance
University: King's College London
Degree: Law
9.00am: I begin by checking through my emails to see if anyone has sent me any tasks to do and check my to-do list. I anticipate it will be quite a busy day ahead. Today, I have to liaise with a translation agency to prepare the translations for service on an international company, as well as review these translations to ensure that they are accurate.
10.00am: Our team has a video call to check in and see how everyone is progressing with their work. It's good to understand the wider context of what I'm doing and also helps me build relationships with the wider team.
11.30am: One of the associates in the team has sent out a capacity request to the trainees for an urgent piece of work. I've agreed to help so put my other tasks on hold for the time being. We are going to serve a charter party dispute today so I have been asked to compile the exhibit for the letter of claim. One of the great things about the team is that we get involved in a broad range of work. My supervisor specialises in insurance so I tend to focus on insurance law, however, I also get the chance to help with different matters when other associates need assistance. Having exposure to different areas of the law means you get to figure out what suits you best.
1.00pm: It's lunchtime. Today I'm going for a quick run and then I'll grab a bite to eat afterwards. Getting some fresh air helps make me more productive in the afternoon!
2.00pm: Having finished working on the documents for the letter of claim, I need to go back to reviewing the translations I was working on earlier this morning and make amendments as appropriate. We have a case management conference (CMC) hearing in a couple of days as well so I have been asked to prepare the exhibit for the CMC bundle. I have to ensure I'm putting the documents together with a high level of accuracy so that everything is in the right place.
4.00pm: Today I have my mid-seat review so my supervisor and I meet to discuss how I am progressing in my current seat. As a trainee, we have a mid-seat review at around three months into our seat and an end of seat review towards the end of the six months of our seat – I find it really helpful to speak about how I am doing in the team and what skills I can develop throughout the rest of my seat. It's good to know I'm on track and set some objectives going forward.
5.00pm: Time for a cup of tea. I've had some more translations come in to review and I've also got some more work on the CMC bundles. This will keep me busy until the end of the day.
7.30pm: I'm done for the day. After checking in with a couple of my fellow trainees, it's time for me to plan my dinner and relax.
About the firm
The firm: Stephenson Harwood is an international law firm with over 1,200 people worldwide. It has eight offices, a variety of sectors to explore and unlimited opportunities for you to develop an incredible career. At the firm, you can expect to work in tight, focused teams alongside associates and partners, where you'll always be right at the heart of the action.
The clients: The clients that Stephenson Harwood work with are hugely varied. Whether they're corporations, institutions or individuals, the firm assembles teams of bold thinkers to match clients' needs and ensure they receive the right advice, from the right person, at the right time. The firm's experience encompasses corporate, commercial litigation, employment, pensions and private wealth, finance, marine and international trade, and real estate.
Specific clients include: Hotel Chocolat Group plc; Duff & Phelps; Royal Bank of Scotland; Arthur J Gallagher & Co; Abellio; City of London Investment Group plc; Acacia Pharma Group; Al Dahra Group; ENGIE; 3i Infrastructure plc.
The deals: Advised Schroders Capital in relation to its co-lead investment into G Square's €500m continuation vehicle; advised Inspired Education Group (Inspired) on Stonepeak's €1bn investment in the company; advised Elysian Capital, and the management team of the company, on the £103m sale of Wellbeing Software to The Citadel Group, a company listed on The Australian Stock Exchange; advised Oxford Biomedica, a gene and cell therapy company, on a clinical and commercial supply agreement for Covid-19 vaccine with AstraZeneca; advised Nordea Bank on a US$533m secured revolving credit facility provided to Teekay Tankers group, in relation to the refinancing of 31 vessels across two flag states; advised Mirae Asset Securities (HK) Limited on a US$450m acquisition and financing of three Boeing 777 aircraft, on lease to China Airlines Limited.
Chief executive/managing partner: Eifion Morris
Senior partner: Roland Foord
Other offices:  Dubai, Hong Kong, Paris, Seoul, Singapore, Piraeus, Shanghai.
Who we are: The firm's headquarters are in London, with eight offices worldwide across Asia, Europe and the Middle East. The firm has also forged close ties with other high-quality law firms. This diverse mix of expertise and culture results in a combination of deep local insight and the capability to provide a seamless international service.
What we do: We advise a wide range of clients, including listed and private companies, institutions and individuals. Our experience encompasses corporate, commercial litigation and arbitration, finance, marine and international trade, real estate and projects, and employment, pensions and private wealth. We pride ourselves on supporting our people to reach their full potential, so as a trainee you can expect to work in close-knit teams, where associates and partners will take responsibility for ensuring that you get in on the heart of the action on the matters on which you work.
What we're looking for: In addition to a 2(1) in any subject area and 320 UCAS points or equivalent, applicants need to demonstrate strong analytical skills, sound judgement, imagination and meticulous attention to detail, as well as excellent communication skills, drive, determination and a keen interest in business.
What you'll do: Every seat provides a balance of commercial awareness and practical legal experience, and the flexibility to move between projects and matters. At every stage of the training, trainees will be coached and mentored by a partner or senior associate; they will give regular feedback, advice and guidance.
Perks: We offer a range of flexible benefits including: critical illness cover, cycle to work scheme, dental insurance, give as you earn, gym membership subsidy, 25 days' paid holiday a year, private medical insurance and health screening, life assurance, group personal pension, private GP services, retail vouchers, subsidised café and season ticket loan.
Sponsorship details:  We will pay future trainees' fees for the SQE preparation and assessments and offer maintenance awards of up to £12,000 if you're still studying.
Diversity and inclusion
Our vision is to be known as an inclusive and diverse firm, where all our people feel they can be themselves and thrive at work.
Our people are our biggest asset. We want Stephenson Harwood to be a place where you can do your best work in a team that values who you are and the unique perspectives and contributions that you bring. That is how we unlock our entrepreneurial spirit.
Our strategy focuses on culture, leadership and talent management, and recruitment. To deliver our strategy, we work with a range of organisations including Stonewall, The Business Disability Forum, Aspiring Solicitors, Rare Recruitment, MyPlus Recruitment, Blueprint For All and many more.
Our employee networks are for, and run by, our people. They create a sense of belonging by celebrating diversity, connecting people across the business, and working with the community. Whatever your role, you can contribute to fostering our inclusive and healthy culture by joining our employee networks: SHARED (Stephenson Harwood advancing racial and ethnic diversity), Disability and neurodiversity, Gender equality, Mental health and wellbeing, SHout (LGBT+), the parents and carers network, and Social mobility.
In addition to hiring a diverse group of employees, we know we need to foster a culture of inclusion. It's about equality and opportunity, making sure that talented people can thrive and progress at Stephenson Harwood. All of our trainees and associates have a dedicated supervisor or development partner, who has responsibility for supporting their development and career progression, with support from other partners in their group. We are focused on fair work allocation for all. We currently have structured work allocation pilots in two of our practice groups, with the aim of ensuring that the distribution of work is equitable; we are looking to extend this programme across our business.
We're determined to find the best people, and continue to seek more creative ways to attract and recruit diverse talent. Our commitment to diversity starts with young people, often long before they would come to work for us. We want to widen access to the legal profession, ensuring that young people who don't have networks in law have access to our office and our people.
Our approach to our future talent is a significant way in which we can influence change by widening access to the legal profession. While we still have work to do, we are making progress. For example, over the last four years the number of ethnic and racially diverse candidates who have accepted an offer for a training contract at Stephenson Harwood has doubled.
You can also view our 2021 UK diversity statistics.