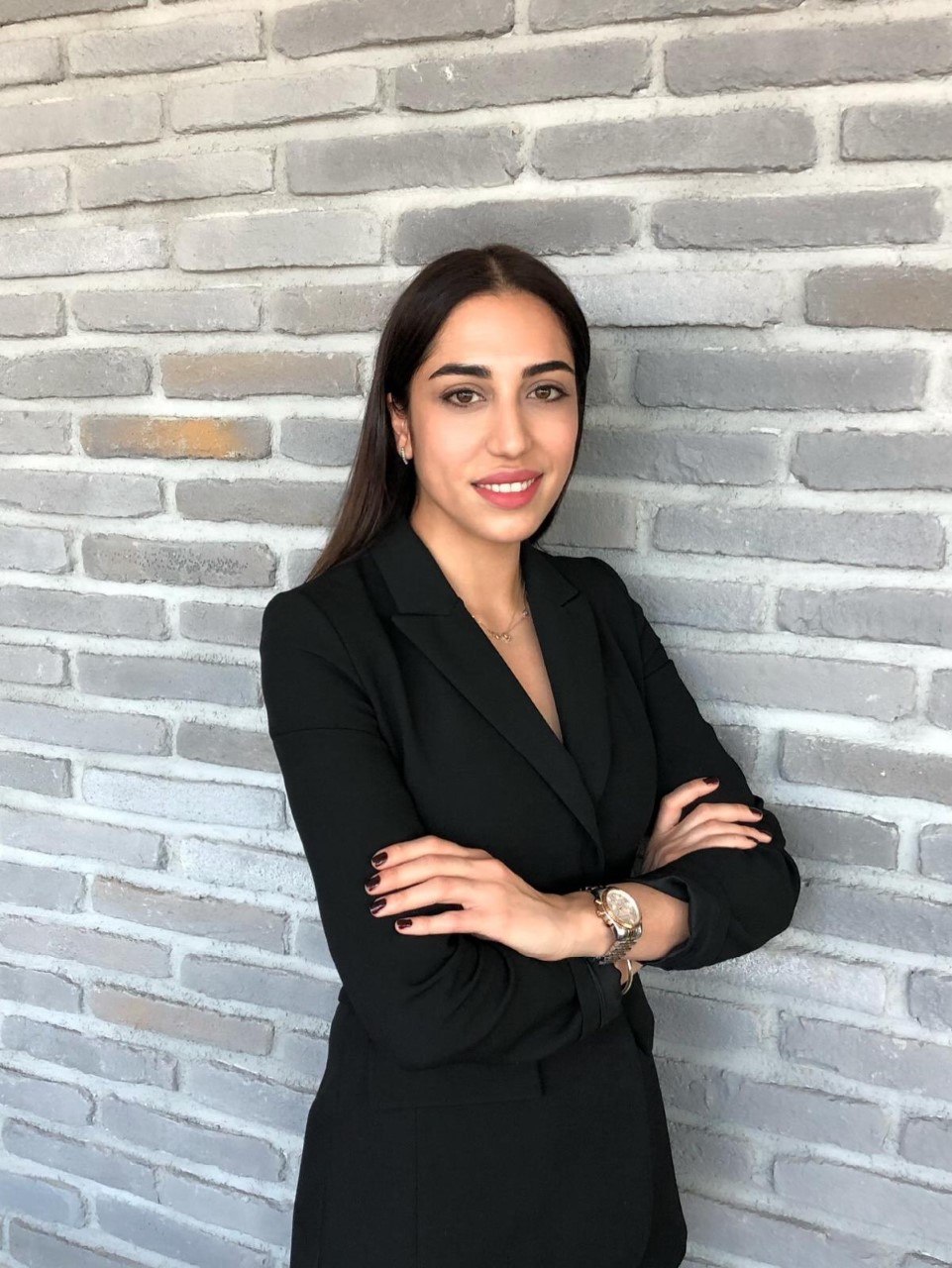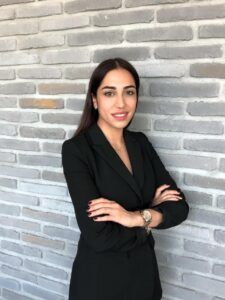 What was your route into law?
Although I did not have any lawyers in my family that I would regard as a role model and take inspiration from; since I was a child my goal was to become a successful lawyer.
I think the analytical thinking principles associated with the legal sector, being fair and defending what you believe in; as well as the literature I have read in my childhood brought me closer to a career in law.
When I decided to become a lawyer, I decided that I wanted to work in the commercial sector and especially in a department where I would be able to work with companies and in corporate law. During my time as a student at Marmara University, this dream of mine regarding working in the commercial field has further clarified in my mind since the topics have also drawn my attention considerably.
Once I was certain about what I wanted, I went after my goals. I believe that my path has crossed with the right people and I have gained experience in the right places from the right people. At the end of the day, I love my job and the sector I am working in.
What is the most important factor when considering a career in law?
Law is not a subject that is far away from life itself. Therefore, when considering a career in law, one must integrate law into every aspect of their life.
In my opinion, the most important factor in choosing a profession; is to make that profession a lifestyle and to do the job where you can reach professional satisfaction by enjoying the job you do. Out of personal experience, when you are in the right field and working with the right people on the same mission, your career proceeds successfully in accordance with the path you have envisioned for yourself.
You head Kılınç Law & Consulting's M&A, Capital Markets, Competition Law and Projects Departments. What are the skills and attributes needed to succeed as a corporate lawyer like yourself?
I believe the key to success consists of three main elements;
The first is always to work and never stop producing new ideas.
The second is to always seek information about what you do and to keep this information up-to-date and fresh by doing research on and on.
Last but not least, always be the best version of yourself while doing your job.
Naturally, there is no single path, to reach success and as with anywhere else, in the legal sector numerous factors should be considered together and these all have different effects on achieving success. Furthermore, I believe there are several personal qualities that any lawyer should possess, such as being reliable, direct, brave, fair and effective, taking initiative, and always working with a schedule and systematically.
Above everything else, having managerial duties, being a lawyer, and providing services as a consultant to companies in their commercial activities simultaneously requires an effective working method, ability to multitask and as a whole competence in the roles, you undertake.
First of all, taking a role as a manager in a law firm and leading several departments requires reaching certain legal competence in various fields and having sufficient knowledge and experience. In addition to the qualities such as providing good corporate management throughout the office; it is necessary to have a
competent team, an equal, diverse, transparent, and decisive vision, and to actively develop personal skills related to the client and personal communication every day.
As a corporate lawyer, providing consultancy services to companies starts by understanding the given task and activities of the company you provide services to. At that point, speaking the same language with the client and guiding them in their legal affairs becomes extremely important. Providing the most suitable legal infrastructure for the needs of the companies in line with their commercial decisions at the requested time and guiding them in the right legal way can be counted among the main duties of corporate lawyers. In this respect, it is extremely important to have negotiation and client management skills.
What has been your experience as a woman working in the legal industry?
Women are extremely strong and competent at everything they do and I am glad to have the chance to observe this day by day.
The obstacle women are facing in the legal industry has not been employment in the sector but being in a managerial position. Women's participation in every stage of managerial roles is necessary and provides improvement to any company let alone the legal sector. As a woman in law, that is also tasked with the management of several departments, I believe we should be one of the pioneers in changing the ever-present patriarchal order in the sector and the country itself. I take pride in women's determination and hard work day by day and am sure that given the chance; we can accomplish anything and everything we put our heart into.
One of the most important issues I have experienced as a woman and manager in the legal industry is that; the point of view, analysis, and inclusion of women at any step of decision-making always cause positive outcomes.
Strong emotional intelligence in women, empathy, motivation, attention to detail, result-oriented approach and planning, as well as our ability to look outside of the box cause positive effects to the office integrity, business management, and stability. This is the perfect recipe for success.
As previously mentioned, I believe women in my position should be pioneers in providing excellent examples to those who are still unfamiliar with women in the legal sector and set an example for the younger generation of women to aspire for more.
What factors do you think have improved the role of women in the legal profession in Türkiye?
First of all, we are successful and we bring success to any firm or company we participate in. This will further become the case as the employment of women increases, especially for a culturally result-oriented country such as ours.
I believe the increase in international activities in the sector has also further improved the employment and the role of women in the legal profession, simply because in an international project you do not only share knowledge or exchange ideas; but also, professional culture. In this manner, I believe the exchange of cultures has also shown that diversity in a firm or company brings extreme value to the table.
Law is a field that requires analysis and a detailed approach. The fact that women are more systematic and planned, and since their analytical competence is highly developed; the role of women in the legal sector improves in parallel.
What are your reflections on the diversity and inclusion culture in the legal profession in Türkiye?
Today, individuals who have different perspectives and different lifestyles in Turkey have made many attempts to fight and are still fighting inequality in order to maintain their living standards in a diverse environment. Such movement has created awareness in the society to create fair, equal, and diverse living standards both professionally and socially. The first outcome of these movements was the implementation of more diverse and inclusive culture in corporate business life and therefore the legal sector.
Diversity and inclusion in regards to gender, origin, sexual orientation, disabilities, race, religion, and other factors that create the "essence" of a person develops the tendency of people to treat each other with tolerance and understanding in the workplace. In my opinion, this "essence" adds positive values to workplaces in terms of inclusion, and respect and brings out extremely different perspectives which always ends up improving the final outcome.
How is Kılınç Law & Consulting progressing with its diversity agenda?
As a partner who has been in our family in Kılınç Law & Consulting since the first day of its establishment, I can sincerely say that diversity is among the most important visions of our office. We value every individual who is part of our office and our aim is to uphold the diversity and inclusion culture regardless of race, origin, sexual orientation, or cultural difference, as long as the individual wants to be a part of our family, without any discrimination.
We act with the belief that each person who has been or will be a part of our family is unique with their own identity and most definitely adds a different value to us.
How do you define the culture at Kılınç Law & Consulting?
As Kılınç Law & Consulting, as I mentioned in the previous question, the first thing we care about is people and effort. In this direction, among the main principles of our office, we have always aimed to ensure peace and unity among the teams by giving value to every individual in our office. Our firm culture is driven by different perspectives and different opinions.
Meeting the needs and requirements of our employees correctly and accurately is among our primary goals and to fulfill such a goal, open communication is the absolute key. Since the first day, our main goal has been to develop our office in accordance with internationally valid standards, by keeping up with the ever-developing world, being open-minded, and progressing by self-growth of each individual.
How do you see the new generation of women lawyers?
I observe that the new generation of women lawyers are more investigative and interested in the field. Young female lawyers are determined and extremely more confident which improves their career prospects massively. Especially, the high awareness of the new generation and the new era leadership understanding ensure that the new generation of female lawyers are a lot more versatile and improved personal skills.
Due to the fact that we are in a period that focuses on higher education individually, the competition and selectivity criteria among young female lawyers become more difficult over time. In any case, it is essential for the young generation of female lawyers to bring their talents to the forefront by adapting to current innovations and improving themselves in every way by using the vast options of self-improvement available online.
Since stability, patience and experience are often required for the desired result by the proper implementation of the relevant legal procedures, I hope that if the young generation of female lawyers has the necessary determination and stability, they will bring innovation and new perspectives to our profession and take Turkish legal sector to new heights.
If you weren't a lawyer, what would you be?
I never considered the idea of working in a field other than law while setting my career goals. But if I had thought of a different option, I think I could have turned to a field related to architecture, design or fashion. It would be exciting and invigorating to design something new by thinking outside of the box and breaking the standard patterns.
Which women have inspired you the most?
I have never had a single role model in this regard. I have tried to model my character by taking different aspects of from determined, successful, and compassionate women who I have crossed paths with in different parts of my life, who I am somehow familiar with, whose honesty and justice I admire, and who always renew themselves.
The women who inspired me the most have always been determined, successful, strong, and enlightened women who have overcome difficulties and never given up on their goals.
My biggest inspiration in life is my mother; she is strong, brave, and always full of life. A wonderful woman who cares a lot about her job, family, and children.
 In your career so far what achievement are you most proud of?
I am very proud of growing together with Kılınç Law & Consulting since its establishment. Our firm, which was established with three people, currently operates with more than fifty lawyers and offices in 6 different countries with recognition from Legal500 in three different practice areas. Apart from our founder, being the first partner of the office at a young age is a very valuable achievement that gives me a special sense of accomplishment.
In addition to individual achievements, what makes me proud the most is the fact that we have a good team and team that causes us to successfully complete each of our projects and always puts us one step ahead with the value they add.
How do you manage your current work / life balance?
I think that it requires a separate effort for lawyers working in law offices that are above a certain volume to be able to sharply separate their business and private life from each other. It is quite difficult for a lawyer to prioritize either business or private life, or to sharply distinguish one from the other. Law at one point, becomes an inseparable part of your life.
In general, I believe the key for such a balance is scheduling. When I schedule my life and act upon this schedule on a daily basis, I usually do not encounter time and business management problems that I cannot foresee. However, in this profession there are times where unforeseeable happens; once that happens or when a problem develops from outside of work, I resort to planning and delegation to retrieve that balance.
After exhausting weeks or months, taking a short break and taking enough time for myself and getting away from the city I am in for a short time, generally helps me to continue my work with the same strength by resetting myself.
One of the most important things I've experienced is that if you love what you do and are passionate about your work and you have good chemistry with your colleagues at the place where you do your job, work life does not come across as a place you don't like. At this stage, getting to know myself and engaging in social activities that are good for me makes me happy in the balance of work and life.
When you look back at your career and the knowledge you've gained, what advice would you give to female students who are about to enter the legal industry?
This is a valuable question for me. My biggest advice to female students is to believe in themselves and in their power to achieve anything. Being ambitious seems a little dangerous to me, so I recommend that you always be determined to reach your career goal, work really hard for this goal, and work without giving up.
I think that there is nothing that a woman cannot achieve when she wants to. Being a woman is a beautiful and valuable thing. There should always be the courage to tackle the difficulties and gender discrimination that may arise in achieving the goals set.
I recommend them to reach a certain competence by equipping themselves with up-to-date information, to learn at least one foreign language on a professional level, to be fair and honest, and to always defend what they believe in.
Furthermore, in my opinion choosing the most suitable field for their own interests as a career goal and being happy in the job and place you are in are among the most important steps. For this reason, I recommend that they work in a place where they can develop themselves and in an inclusive environment where they can truly be themselves.
In order to have the necessary legal competency, I recommend the new generation of lawyers to benefit from abroad experience within their possibilities, benefit from internship opportunities while they are studying. The future requires analyzing, multi-dimensional thinkers, guiding their clients in the right way, in this sense; I would advise them to learn about different sectors of commerce other than law, learn about the dynamics in areas such as business management, finance and technology, so that they would be able to predict the next steps and possible legal risks and actions and compile their advice accordingly. Legal sector is intertwined with everything that is around you, so nothing you learn is unnecessary, learn more, read more and never be afraid to speak up for your own values.