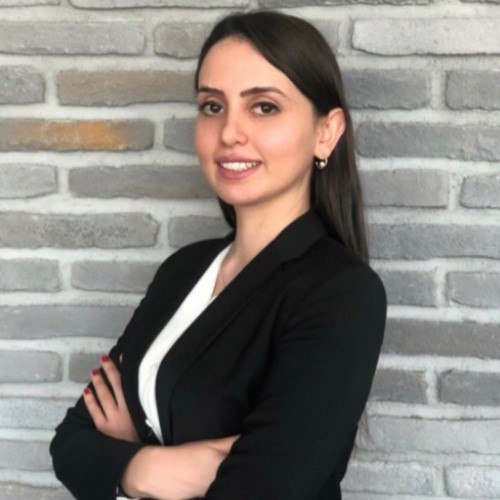 What was it that made you want to become a lawyer?
I have wanted to be a lawyer since I was a child. I especially wanted to wear that robe, defence people and work in a big crowded office. My family has always stood by me and supported me in this regard.
You head Kılınç Law & Consulting's Dispute Resolution, Maritime, Innovation & Fintech Departments. What are the skills and attributes needed to succeed as you have done in your career so far?
When I took the Maritime Law in my last year of university, I realized that the thing I desire most in my life was to become a maritime lawyer. For this reason, I first worked in offices that would improve myself in these areas. Later, I started to work on Technology, Innovation and Fintech fields in order to improve myself and adapt to the changing world. Even if the departments I am in charge of do not have any direct connection, I can state that the first thing people do in order to work in these areas is to be interested, to read and not to avoid research. As there is a constant change in these areas, as in every job, it is very important to never lose your determination, enthusiasm to work in your area.
 In your opinion, are women lawyers treated differently by clients and colleagues compared to their male counterparts?
This is one of the most sensitive points of our office. Especially the employment of female lawyers is more than male lawyers in our office. The reason for this is the clear stance shown by me and our other partners on this discrimination. Due to the fact that, as in every sector, female lawyers can encounter serious discrimination. It may be that women are not taken seriously enough because of their clothing, speech or simply being women. Even I am more active in the field of maritime law and I can say that I have been seriously discriminated against while working in the field because in an area where the industry is dominated by men, it was impossible for a female lawyer to prove herself, to pave the way and to be given a chance to advance. However, this situation is completely the opposite for both us and the prestigious Clients at the moment. Everyone works equally and harmoniously, without discrimination between men and women.
What has been your experience as a woman working in the legal industry?
As I replied in the previous question, I encountered serious resistance, especially in the maritime trade sector. As a matter of fact, male dominance in the sector makes the working conditions of a woman incredibly difficult. Sector is questioning whether you have sufficient knowledge as a lawyer woman, being asked to be supported by a male lawyer, and if you are of a naiver character, your ideas are never taken into account.
What factors do you think have improved the role of women in the legal profession in Türkiye?
Education is essential reason for improving the role of the women in the legal profession in Türkiye. The increase in the rate of women lawyers and the success of women lawyers in this field have largely destroyed the society's judgments in this direction.
What are your reflections on the diversity and inclusion culture in the legal profession in Türkiye?
This subject is very sensitive to me. Many factors, such as the challenges of the profession and society's view of women in the professional world, encourage me to do more about diversity. Due to the fact that I am a member of many women's associations as a person and I am actively working in these associations. I strive to ensure that women, especially female lawyers, do not feel alone and have more space in the business world.
 How do you define the culture at Kılınç Law & Consulting?
The firm is majority female and welcomes many different ethnic identities. Our firm also values the different backgrounds bring to the management of the firm and out of the partners and heads of departments of our firm; the majority of the decision makers in the firm are female which is quite unique in Turkish Legal Market.
Moreover, our firm values the LGBTQIA+ community and currently employs two individuals from the community. As a law firm, we know, understand and value the uniqueness of every individual and believe that melting different points of views, backgrounds and ethnic or gender identities in a single pot equals success in every business and especially in the legal profession.
Also, our firm and the partners of our firms takes active part in various diversity, equity and inclusion associations such as ACMP (Association of Change Management Professionals- https://www.acmpglobal.org/page/about_acmp#), KAGİDER (https://www.kagider.org/en/corporate/about-kagider) and PWN (https://pwnistanbul.net/en/who-we-are/). Through our efforts in these associations, we aim to show the success we have had with our diverse team and to spread an inclusion culture in Türkiye.
How do you see the new generation of women lawyers?
I realize that there are more female lawyers working in our profession right now. All these female lawyers are eager to improve themselves and to be able to do more. Frankly, I think that female lawyers are more successful and do their work with greater devotion.
 If you weren't a lawyer, what would you be?
If I wasn't a lawyer, I would probably be a painter or a sculptor.
Which women have inspired you the most?
I will give a name that is not related to legal world. Türkan Saylan is a name that I am most impressed with and I want to be as successful as her one day. She was a Turkish medical doctor in dermatology, academic, writer, teacher. Also the founder of called "Association for the Support of Contemporary Living. Her research on war and leprosy as a female doctor in her own time fascinates me.
In your career so far what achievement are you most proud of?
From the first day I started my profession, I worked with great devotion and care. Frankly, I have received the reward of this effort with the cases I have won, the projects and works I have carried out. The achievement I am most proud of is; being a partner in Kılınç Law and Consultancy Office at such a young age. Compared to my peers, I am very happy to be rewarded for my efforts in an office that has achieved great success in the international arena.
How do you manage your current work / life balance?
It was very difficult at first to strike a balance between work and private life due to the fact that it takes a lot of effort and effort to carry out the profession in the best way. For this reason, sometimes you may not have your own private life. At this point, I can say that my husband is my biggest supporter. It's not me, but my husband, who keeps my work and home life in balance and organizes the time needed. I can't say thank you enough to him.
When you look back at your career and the knowledge you've gained, what advice would you give to female students who are about to enter the legal industry?
The beginning of the profession is very difficult for everyone, regardless of male or female. For this reason, I recommend that all students who start their legal internship never give up, examine/review every file and document in detail in the office where they will work. While they are students, they can work to improve their English during the summer months, or they can do summer internship in law firm in order to understand the working life of law firm.