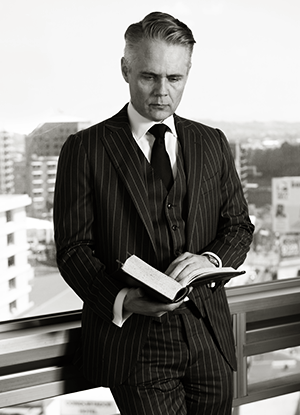 With thanks to Paula Ibargüen, for co-ordinating the content for this interview

Where do you feel your clients need the most legal support in the next 12 months?
In recent years, we have seen a trend where inevitably the business and foreign investment world is increasingly engaging with standards that were typically isolated or non-existent in Guatemala (compliance, human rights, environmental rights, ESG, anti-corruption). Any business wishing to enter the Guatemalan market, or remain in it successfully, must verify that its practices are aligned with these critical standards.
What sets your firm apart from competitors?
Aguilar Castillo Love has distinguished itself from its competitors in the region for three characteristics (i) commitment to quality and the client's interests above everything else, (ii) trust, most of our lawyers are trained in the US or British markets and therefore are up to date with what those clients need and expect from their legal representation and (iii) business oriented, we are aware that legal services are a necessary part of business not separate from it.
Furthermore, we are the first locally founded Central American firm to expand its services beyond the region, having offices in nine countries. Currently, our firm has expanded to key jurisdictions in South America, such as Ecuador, Paraguay, and Bolivia, being the only home grown Latin American Firm. That allows us to provide to our clients the convenience of a one stop shop.
What are your thoughts as regards the country's new insolvency law, with its stated intention to seek to ensure that companies remain operational and avoid liquidation?
We strongly believed that an insolvency law was a necessity. The new law comes to fix that problem and does so in a timely fashion. In our opinion, the big expansion of credit Guatemala has experienced during the las decade or so will probably lead to a lot of insolvency cases once the credit stops expanding and begins to contract. The new insolvency law provides new legal
tools to increase the possibility of those businesses that are indeed viable can continue operating and that the assets of those that are not viable are distributed fairly among all creditors. This can be seen in the powers granted by the law in the case of voluntary insolvency proceedings to keep the administration of their business; the possibility to suspend debt foreclosure and precautionary measures granted; and the possibility of rehabilitating contracts for essential services. This in principle and on paper seems to be a preventive measure of the legislator to transfer to a second option the liquidation of the business to only those cases in which it is determined in accounting terms that the debtor's credits and obligations exceed the assets and rights with which it can meet its obligations.
What seems crucial to us is to see how effective these provisions will be in practice. This law contemplates the creation of special courts to hear such proceedings; however, until such courts are created, insolvency proceedings will be heard by the courts of first instance, which already have a high degree of judicial overload and arrears. Likewise, the reorganization proceedings are subject to considerable delays due to the possibility of incidents and accumulation of proceedings, which would inevitably cause a considerable delay in the process.
What progress has been made in Guatemala in terms of the digitization of court services (in the wake of their closure as a result of the covid pandemic)?
Currently courts in Guatemala have electronic mailboxes at the level of the Judiciary Branch and the Constitutional Court. Through these, notifications and judgements are received electronically; and in the case of the platform of the Constitutional Court, submissions can be entered digitally.
Likewise, as a result of the pandemic, it has been possible to conduct hearings virtually, for example public hearings before the Constitutional Court.
Has the country also seen a corresponding up-tick in arbitration (as a result of the delays in the court system) and a growth in its acceptance despite results being binding and not subject to appeal?
Although arbitration is a practice that is still developing as a response to the judicial delay, we are increasingly seeing a strong tendency to include arbitration clauses in contracts involving a foreign party, contracts in highly regulated industries and even in contracts entered with the State of Guatemala.
There are still areas for improvement, we have evidenced the existence of pathological arbitration clauses in the country that hinder their operability. Beyond the binding and non-appealable nature of awards, it's necessary to raise awareness regarding the proper use of the review appeal (which is the only mechanism provided by law to review an award under certain procedural or public order issues) so that it's not used in an improper manner either to modify the content of the award or to avoid enforcement, negating the benefits of arbitration and the will of the parties.
How active are members of your team in terms of thought leadership?
At Aguilar Castillo Love Guatemala, we pride ourselves in our team members active involvement as proactive and innovative leaders in key industries and practices. Both our partners and associates are leaders in the development and training of practices in key sectors such as: energy, arbitration, anti-corruption compliance, financing, and corporate matters, among others. Researching the latest trends in these areas at an early stage to contribute to their development in Guatemala.
Similarly, and to mention a few, our firm has a direct involvement at a level of trade associations, youth associations in arbitration, fintech and anti-corruption. Our lawyers are leaders in the academic community, serving as professors and actively participating in conferences and writing academic articles. ACL has also built close relationships with several embassies in Guatemala.
What are your firm's policies on diversity and inclusion? Does your firm have any specific diversity initiatives?
At Aguilar Castillo Love we have always believed in the idea that talent is not found only in a specific demographic (especially the one that has traditionally prevailed in the Guatemalan legal services market). Our policy, since its inception, has been to hire the best talent and the best people, regardless of gender, age, race, creed, etc. Just by looking at our partners at a regional level it is easy to confirm it, we have partners, both female and male, of a wide age range and backgrounds. The leadership of our female partners has been crucial for the development of the firm.
Our office in Guatemala is characterized by the strong participation of women at a partner and associate level. They have been constantly involved in initiatives to promote through concrete actions the participation of women in the Guatemalan legal sector.
Have ESG considerations prompted you to re-evaluate the service you provide?
Being an international firm, our lawyers are always researching the most recent and important trends in the international legal market. Since before the proliferation of the ESG practice, some of our most innovative lawyers trained and alerted our clients in the region on the impact that ESG considerations would have on the services we provide. Lately, we have focused on conveying to our clients in Guatemala the importance of ESG to advise them on the best way to develop their business in strict compliance with such standards. We are also offering our existing client's advice on how to evaluate their business model in light of these standards.
Career timeline:
1. Graduated Magna Cum Laude as Lawyer and Public Notary at Universidad Francisco Marroquín. 1991
2. LL.M. Harvard Law School. 1991
3. President of the Guatemalan Stock Exchange Market. 1999-2007
4. Legal Advisor of the Guatemalan Government in the Privatization of Electric Generation and Distribution Companies. 1996
5. Legal Advisor of the Guatemalan Government in the Privatization of Guatemala's Ports and Airports. 1998
6. Professor of Public International Law at Universidad Francisco Marroquín.
7. Experience as arbitrator and party representative in national and international, commercial and investment arbitrations in energy, corporate, software contracts, and family business disputes.