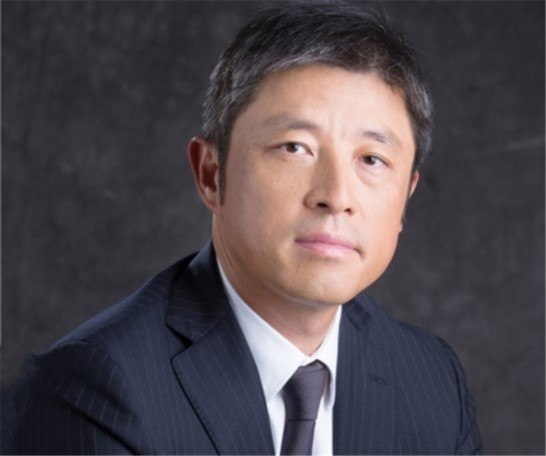 How has the pandemic and the flexi-working revolution affected the network model?
The pandemic accelerated the flexi-working revolution that was bound to happen, but it hasn't had a negative impact on the network model. WLG has been largely virtual for 35 years, and even pre-pandemic, the network hosted phone calls and virtual meetings—often early morning or very late evening for some in order to accommodate time zones. The network model itself is well suited for lawyers in regional or mid-size firms that are looking for both a flexible schedule and the ability to work for global clients.
How are networks adapting to fit into the post-covid world?
Networks have been well-adapted for the post-covid world long before the pandemic. The pandemic taught us that business can be done virtually, and WLG members have been doing this for 35 years years. But the pandemic challenged everyone's ability to form and foster relationships. WLG got creative with virtual offerings during the pandemic to help lawyers maintain existing and build new ones—and those offerings have continued post-covid. While many may have felt isolated during this time, WLG did an excellent job of making members feel connected. I think everyone learned, however, that in-person meetings are still very relevant and important to building relationships and doing business. We've since brought back our semi-annual summits, regional conference, and young lawyer exchange program and have grown our in-person meetups by leveraging existing industry events to have our members meet where they are already going to be.
What are the key differentiators your network offers?
Time and again we hear from our members how WLG is different than any other network or association because of the relationships the lawyers and professionals have with one another. They have built trusted, long-lasting relationships and know that they can rely on one another to service each other's clients and respond to requests within 24 hours. WLG offers a mix of in-person (twice yearly conferences for Key Contacts, three annual regional conferences for younger lawyers, and meetups at non-WLG industry events) and virtual (more than 50 practice & industry group, forum and committee meetings; networking sessions; and webinars per year) events for seasoned lawyers, young lawyers, and professionals within our member firms to foster these relationships. WLG invests in member firm lawyers no matter what stage of their career and the professionals who support them through Practice & Industry Groups and Member Firm Leaders, First Fifteen, Marketing & BD Pros, and Talent Management Pros forums. Over the last two years in particular, we've made a commitment to getting more women involved in network activities and leadership roles through the launch of WOW (Women of WLG)—a forum for women in the network to come together both virtually and in person to network, celebrate successes, and problem-solve challenges. It's a place for women to discuss issues such as leadership and gender equity, and for younger females in the legal industry to find mentorship from other women.
The network also has committed to CSR, having launched the Responsible Business Forum three years ago. The Forum meets virtually several times a year to discuss issues such as DE&I, greenwashing, sustainability practices, and more, and hosts a network-wide CSR event in June called WLG | impact during which members participate in environmentally themed projects of their choosing.
Have client perceptions of networks shifted in recent years?
Clients want their lawyers to know their business and the local markets in which they have operations or plan to expand. They want trusted, high quality counsel globally, regionally, and locally. With the network model, clients don't have to sacrifice quality service by using a big firm. They know when they are being cared for by a network that they are working with firms with deep roots in the local business communities in which they operate and not just someone sitting in a satellite office of a megafirm.
What are some of the key issues currently facing clients and how are networks positioned to deal with them?
With inflation and interest rates, it's no secret that M&A deals are taking longer to get done as buyers and sellers struggle to find equilibrium. Our members host meetings and discuss alternative solutions they are seeing in their jurisdictions and how they are "getting the deals done." In the last couple of years there has been a big focus on ESG no matter what sector a client is in; WLG launched an ESG as a client service group in 2022 so that members can discuss how they are assisting clients in adhering to regional and local regulations. Privacy of course remains a key issue across industries, and our members host regular sessions to discuss updates that will impact global clients. Through WLG practice & industry groups, our lawyers are well-positioned to assist clients with these matters – through our conferences, virtual meetings and meetups at industry events our members have ample opportunity to discuss these challenges and how they are helping clients navigate them.
What do networks offer that global firms do not?
Speaking specifically for WLG, our members have deep roots in their local business communities which means extensive knowledge of the market and legal scene in their jurisdictions. And the lawyers themselves have relationships with one another that many lawyers in mega firms do not. They know each other (and many of them their families!) and actually want to spend time with one another.
What types of work are increasingly being won by networks over firms without such connections?
WLG member firms win the work by leveraging the network, as WLG does not maintain clients– our members do. Cross-border M&A and joint ventures are obvious areas as members have boots on the ground and relationships with banks, insurance brokers, etc. to get the deals done. We also see a lot of referrals in employment, IP transactions, antitrust & competition, dispute resolution, and banking & finance.
How are networks changing the way that they promote themselves?
WLG takes an inside-out approach. The network focuses on promoting its resources and offerings within our member firms so that our lawyers and professionals can build relationships with one another and be prepared to leverage the strength of the network when a client need arises. We do this through events, programs, and communications targeted to Practice & Industry Groups, Member Firm Leaders, Young Lawyers, Talent Management Professionals, and Marketing & Business Development Professionals.
What types of firms should be considering joining a network?
WLG is an invitation-only network, expanding only as the needs of our existing members and their clients demand. We don't add members for the sake of numbers. Our members have deep roots in and are highly regarded in their jurisdictions, and they have clients with both local and global needs. Midsize and regional firms that aren't already part of a network will need to consider this in their strategy in the very near future, because most clients nowadays have global needs. In order to compete with megafirms, networks will be an essential part of their survival.
What is the future for the network model – which networks are best positioned to thrive in future? Networks in which members have fostered deep relationships, that have the ability to adapt and respond to a changing legal landscape and client needs, and that can maintain high quality, responsive service. WLG is well-positioned to thrive in the future because relationships are the foundation of our network, and the network maintains a commitment to member management. The network has a very strict selection process for new members and review process for existing members to ensure that they continue to perform the calibre of work fellow members and their clients expect.