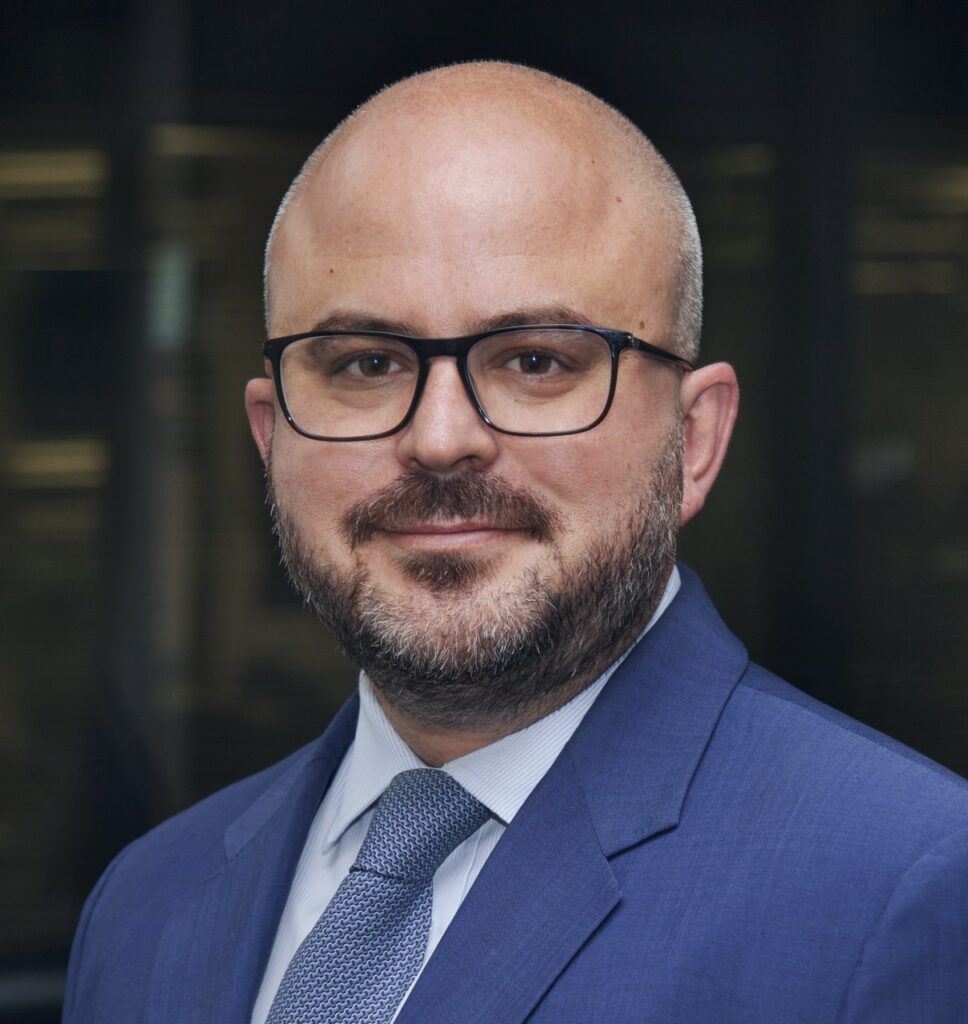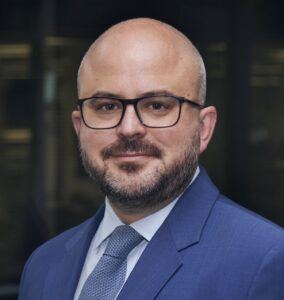 How has the pandemic and the flexi-working revolution affected the network model?
A surprising thing happened during the pandemic – enquiries about joining the network increased. I think this was because many of the normal channels of business development involving travel were no longer available (at least temporarily) for law firms but networks such as Multilaw ploughed on. As a result, the pandemic era resulted in a surge of new firms joining.
With the pandemic, many firms had to transition to remote work to ensure the safety of their employees, which led to the need for more virtual collaboration and communication tools. As a result, we had to adapt our network model to facilitate remote working and collaboration between our member firms.
The shift towards flexible working has also led to changes in the way clients interact with law firms. With the increased use of technology and online communication tools, clients were now more interested in working with firms that can offer flexible and remote services. This led us to focus more on assisting our member firms in providing virtual legal services to their clients, and to ensure our member firms were equipped with the necessary technology and infrastructure to offer these services effectively. Multilaw had its first meeting in the in the Metaverse last October and it won't be the last. Overall, the pandemic and the shift towards flexible working have accelerated the adoption of remote legal services and virtual collaboration tools, and we have adapted our network model to meet these changing needs. Virtual meetings will remain a permanent feature now alongside our program of physical meetings and as a result many more lawyers from our firms will be able engage with the network than was possible previously.
How are networks adapting to fit into the post-covid world?
The post-Covid world presents a number of challenges and opportunities for legal networks, and many are adapting their models to fit into this new reality. Here are three ways in which Multilaw is adapting:
1. Greater emphasis on diversity and inclusion: The pandemic has highlighted the need for greater diversity and inclusion in the legal industry, and Multilaw is taking steps to assist member firms become more diverse and representative of different communities. This has involved initiatives such as mentoring programs, diversity training, and partnering with organizations that promote diversity and inclusion.
2. Flexibility in service delivery: Multilaw is helping its members adapt by encouraging them to provide more flexible services to clients. This includes offering virtual legal services, alternative fee arrangements, and more tailored solutions that are specific to the client's needs.
3. Embracing new technologies: we are also assisting them embrace new technologies such as AI, blockchain, and machine learning to improve efficiency, reduce costs, and provide better services to their clients.
What are the key differentiators your network offers?
There are two ways in which Multilaw is different from our competitors:
Firstly, Multilaw is truly global. Most of our competitor networks have 30, 40 or even 50 member firms in the USA whereas we have 8 who collectively manage to offer coverage to all the major business centres in the US. The effect is that Multilaw is not a US dominated network with the rest of the world bolted on, rather where are network where each of three regions: Americas, AsiaPac and EMEA are equally important.
Secondly, Multilaw takes quality control very seriously. As well as having a rigorous vetting process for new member firms we also have an appraisal process for our existing member firms which sees each member firm assessed every three years to ensure they are still a good fit for the network. This has meant saying farewell to a significant number of firms over the years, but I make no apology for doing so as it means that clients can be confident that they are receiving advice and representation from highly quality legal professionals when they come to a Multilaw firm. I am as proud of the number of firms we have said goodbye to during my time as CEO as I am of the number of new ones we have admitted.
Have client perceptions of networks shifted in recent years?
Yes, client perceptions of legal networks have shifted in recent years. In the past, legal networks were often viewed as a loose collection of individual law firms, with little coordination or consistency in service delivery. And that view was largely correct! However, in recent years, legal networks like ours have become more sophisticated and client-focused, and this has led to a shift in how clients perceive and interact with us.
Clients now see legal networks as a valuable resource for accessing specialized legal expertise and global legal services. They appreciate the ability to work with a network of highly specialized law firms that can provide tailored legal solutions to their specific needs. Additionally, clients value the seamless coordination and collaboration between member firms, which helps to ensure consistency and quality of service delivery across borders.
Another factor that has contributed to the shift in client perceptions of legal networks is the increasing use of technology in the legal industry. Legal networks are leveraging technology to improve collaboration, communication, and service delivery, which has helped to enhance the overall client experience.
What are some of the key issues currently facing clients and how are networks positioned to deal with them?
Here are a few examples of what I am seeing going on around the world at the moment:
Globalization and de-globalization: As companies expand into new markets around the world or withdraw from them, they are confronted with a complex web of legal regulations and requirements. Legal networks can help clients navigate this complex global legal landscape by providing access to local legal expertise and resources in different markets.
Data privacy and cybersecurity: Data privacy and cybersecurity are becoming increasingly important issues for clients in every industry. Legal networks can help clients stay ahead of changing regulations and requirements and ensure that their data is secure and compliant with applicable laws.
Cost management: Many clients are looking for ways to reduce legal costs without sacrificing quality of service. Legal networks can help by providing more efficient and cost-effective legal solutions through the use of technology and innovative service models.
Diversity and inclusion: Clients are increasingly seeking to work with law firms that are diverse and representative of different communities. Legal networks can help by promoting diversity and inclusion within member firms, and by providing clients with access to a diverse pool of legal talent.
Compliance and risk management: As regulations become more complex and enforcement becomes more aggressive, clients are facing heightened compliance and risk management challenges. Legal networks can help clients manage these challenges by providing specialized legal expertise and resources in areas such as compliance, investigations, and risk management.
Overall, legal networks like Multilaw are well-positioned to help the clients of their member firms navigate the complex legal landscape and manage a wide range of legal issues. By leveraging technology, expertise, and collaboration, we can provide clients with more efficient, cost-effective, and customized legal solutions to meet their unique needs.
What do networks offer that global firms do not?
Global Coverage. Multiilaw is able to offer a leading, fully staffed firm (as opposed to a rep office) in over 90 jurisdictions, no global law firm even comes close to offering that.
What types of work are increasingly being won by networks over firms without such connections?
The types of work that require work in 30, 40 or 50 jurisdictions is the work networks scoop up. We have no real competition in that space, particularly when it comes to mid-market level work.
How are networks changing the way that they promote themselves?
Thought leadership is becoming increasingly important: Multilaw has invested in thought leadership initiatives, such as white papers, webinars, and podcasts, to demonstrate our expertise in key practice areas. By producing high-quality, informative content, legal networks can enhance their brand and position themselves as trusted advisors to the clients of their member firms.
What types of firms should be considering joining a network?
Any law firm that is looking to expand its global reach, access specialized legal expertise, and provide a wider range of legal services to its clients should consider joining a legal network. Here are some types of firms that may find joining a network particularly beneficial:
Mid-sized or regional firms: Mid-sized or regional firms may lack the resources or expertise to provide global legal services to their clients. By joining a legal network, these firms can access a network of highly specialized law firms around the world, allowing them to provide a wider range of legal services to their clients.
New or emerging firms: New or emerging firms may struggle to establish their brand and reputation in a crowded legal market. By joining a legal network, these firms can leverage the brand recognition and reputation of the network to attract new clients and grow their business.
Firms looking to improve efficiency and cost-effectiveness: Legal networks can help member firms improve efficiency and reduce costs by providing access to shared resources and technology, as well as streamlined billing and administrative processes.
What is the future for the network model – which networks are best positioned to thrive in future?
I think when most of the networks first started coming into existence around 1990 it was assumed that the global law firms would soon grow big enough to render the network model obsolete. For various reasons that has not happened and legal networks are here to stay ( indeed some global law firms have started to adopt the legal network model). I don't see legal networks going down the same road as some accountancy networks have done and integrating to a level where one brand is adopted by all the firms etc. Rather I see legal networks building upon the success of the current model, it works.
Shakespeare Martineau and Penningtons Manches Cooper are two of your key UK member firms. Why do you have more than one England-headquartered firm, and would you consider adding any other UK firms to the network?
The English legal market is huge and there is enough work for two members firms in that jurisdiction and the strengths of our two firms there complement each other well. We probably wouldn't consider another English firm, but we are on the lookout for a good Scottish firm at the moment.
Both of those two firms have recently expanded through merger deals – what are the implications for the wider network when member firms grow via merger?
Mergers are part of legal network life. Where are merger involves expansion into a jurisdiction where Multilaw already has a member we work hard to ensure that the existing member is not disadvantaged by the development.
The network has recently been bolstered by firms in Ghana and Bulgaria. Tell us more about the thinking behind those new additions, and what their particular strengths are.
With Bulgaria's goal to join the eurozone in 2025 Multilaw felt it was very important for us to have coverage there. Dimitrov, Petrov & Co. (DPC) already had some excellent relationships with several our existing member firms and is well known in the international legal marketplace as an innovative and progressive firm, so they were an easy choice for us.
I met the managing partner of the Ghanaian firm Axis Legal, Kofi Abotsi, at the IBA Annual Conference in Miami last year and was impressed by his passion, drive, and enthusiasm. Their addition to the network will build upon the very strong foundation we already have in West Africa with G Elias in Nigeria.