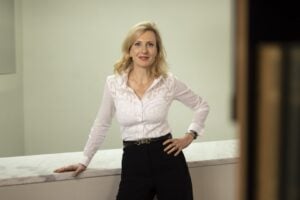 Have ESG considerations prompted you to re-evaluate the service you provide?
We have noticed in our advisory work that many companies, especially those with international operations, have long since recognized that the days when reporting on corporate social responsibility issues was primarily a "check-the-box" exercise illustrated in nice "glossy" brochures are a thing of the past. Today, careful consideration of ESG issues is an integral part of the business strategy and of a holistic risk management as it helps reducing liability and reputational risks, and is key to acquiring, and retaining employees, win new customers, and open new markets.
Most of our clients have recognized that voluntarily embedding ESG issues in the business strategy offers numerous business opportunities.
Most of our clients have recognized that voluntarily embedding ESG issues in the business strategy offers numerous business opportunities.
However, the rapid change of regulations and related new obligations brings a lot of uncertainty and questions.
Against this background, we have noticed a sharp increase in the need for advice on ESG topics in our compliance and investigation practice as well as, of course, in our corporate, finance and environmental practice. This is evident in various respects: On the one hand, we advise directly on ESG-relevant corporate governance topics, and on the other hand, we are noticing more than ever that companies active internationally are unconditionally and comprehensively investigating incidents in ESG matters.
Our firm has extensive experience in ESG topics, and it has always been and still is our ambition to help shape the regulatory and other developments in Switzerland and internationally. In close interaction with our clients, we have developed a sound understanding of ESG issues, innovations, sustainable finance topics and the business models based on them. Our legal advice in these areas is very broad and includes for instance strategic advice to the board of directors, including on corporate governance matters, conflict management, representation in court and administrative proceedings in environmental law matters and responsibility litigation (directors' and officers' liability), CSR/ESG reporting obligations, drafting of contracts around ESG and climate protection.
This general development is spurred on by legislation in Switzerland: The so-called Corporate Responsibility Initiative sought to impose additional due diligence and compensation obligations on Swiss companies for damage caused abroad by subsidiaries controlled by them if they violate internationally recognized human rights and international environmental standards. This initiative was rejected by popular vote in November 2020, yet the legislator enacted new environmental, social and governance (ESG) reporting rules and some limited due diligence obligations that entered into force in 2022. This new law has also led to an increased need for advice in ESG topics. In Switzerland, according to this new law, entities of public interest will now have to submit a report on non-financial matters which is intended to improve companies' awareness of their social responsibility as they must report and account for environmental concerns (C02 targets), social concerns, employee concerns, respect for human rights and the fight against corruption. Furthermore, a due diligence and reporting obligation in the two areas of minerals and metals from conflict areas and child labor was introduced
Where do you feel your clients need the most legal support in the next 12 months in the White-Collar Crime and Investigations area?
While the crimes of embezzlement, misappropriation, unfaithful business management and document forgery have always accounted for a significant portion of white-collar crime prosecuted in Switzerland, in recent years the criminal authorities have focused on the prosecution of international bribery and related offenses. As a result, our legal support in these areas has increased, and we expect further growth in this area in the next 12 months. In addition, companies are increasingly at risk of becoming the focus of law enforcement authorities themselves due to their own criminal liability. Increasingly, we are also confronted with cases of misconduct in conflicts of interest cases and related internal compliance investigations. Another clear focus in internal investigations and crisis management concerns cybercrime. This area has grown strongly over the last few months, and we expect it to increase further.
Moreover, our life sciences clients are more than ever confronted with compliance requirements. On the legislative side, this is reflected, among other things, in the recent amendment of the Swiss Therapeutic Products Act and the enactment of the Ordinance on Integrity and Transparency in the Therapeutic Products Sector. Against this backdrop, we see both industry and healthcare providers expanding their compliance programs. In line with these developments, our clients are seeing an increase in compliance and regulatory investigations in healthcare, as well as a general trend toward disclosure and transparency, as evidenced by the Swiss Federal Audit Commission's May 2020 review of the Swiss federal authorities' handling of the Covid 19 pandemic. The desire for transparency is also reflected in the increasing number of Freedom of Information Act requests faced by our clients in Switzerland and Europe.
What sets your firm in the White-Collar Crime and Investigations area apart from competitors?
One of the aspects that sets us apart is that we have an above-average number of partners with international, industry and investigation, litigation and white-collar crime experience gained as senior in-house leaders in globally active companies.
Against this background, our team has successfully represented numerous listed companies as well as the public sector in high-profile cases. The cases we have handled include international corruption, healthcare compliance, conflict of interest cases, cybercrime, trade compliance, antitrust, money laundering, public law violations, violations against FINMA-regulated companies, "me-too" investigations, and anti-competitive behavior.
With today a total of more than 40 specialized lawyers throughout Switzerland in the field of white-collar crime, mutual legal assistance, internal investigations, crisis management & compliance, Kellerhals Carrard is one of the largest and most active Swiss law firms in this field. This allows us to build teams throughout Switzerland that can handle all types of national and international cases.
How a company responds in a crisis, i.e., in the first hours and days after becoming aware of a compliance incident, is crucial to managing the crisis, protecting the company's reputation, and preventing damage. Our interdisciplinary crisis management team is composed of lawyers and other specialists who have themselves spent years managing crises in global companies, and who can provide immediate, strategic, pragmatic, comprehensive and forward-looking support.
In every case, be it inquiries from domestic or foreign authorities, or internal investigations, we provide our clients with a partner from our core team as a point of contact to deal with any issues that may arise. No matter how complex the issues that arise are, our extensive experience and integrated approach ensures comprehensive coverage for all matters.
What are your firm's approaches on diversity and inclusion in the White-Collar Crime and Investigations team? Does your firm have any specific diversity initiatives?
Our white-collar crime and investigations team is very diverse in many ways. For me, it is important that diversity and inclusion are broadly defined and not just limited to gender, age, or ethnicity. The conventional wisdom is that the more diverse teams are, the more creative and productive they are. And while I agree with that, in my opinion, diversity also means that a team benefits enormously when its leaders recognize that complex problems are best solved when individuals with different skills contribute to the problem-solving process. So-called cognitive diversity has been defined as differences in perspective or information processing style. The importance of this aspect of diversity became clear to me while working as a senior leader on global and highly complex projects in a multinational company operating worldwide and involving multiple jurisdictions. During that time, I realized that the very complexity of the tasks required not only truly interdisciplinary collaboration, but also the realization that team members have different strengths in terms of perspectives and information processing, as well as in the way they accomplish tasks, which, when used properly, are critical to success. That is why I am convinced that heterogeneous teams are one of the drivers of innovation. At the same time, I am a firm believer in authentic leadership, where as a leader you don't try to be infallible. Believing in diversity also means that as a leader you focus on enabling others to be themselves.
What should ultimately never be forgotten is that it is also about the economic potential that can be exploited by diverse teams: It has long since become clear, diverse teams achieve better and more innovative results and are more successful – that's also what it's all about. That's why, as a law firm, we have a genuine interest in promoting and developing highly diverse teams.
Because we are aware of these mechanisms, we have several initiatives as a company to further develop diversity. These initiatives include various measures to help both men and women achieve their professional goals while maintaining a balanced family life. For example, we support flexible work arrangements, and several of our employees and partners, both men and women, currently benefit from part-time work opportunities to manage their childcare responsibilities. With many mothers at all levels of Kellerhals Carrard, we have many role models for our employees. In addition, a mentoring program for highly talented younger men and women at all sites, which is currently being introduced, is very close to my heart because I am convinced that all of us, mentors, and mentees, will benefit greatly from it.
What does innovation mean to you? Can you tell us about any of your specific innovation initiatives?
Having spent many years on the clientside myself, I believe that the legal industry tends to cling to tradition. Especially in an ever-changing world, I think this is one of the big challenges for law firms, because the larger global companies that law firms, amongst others, want to advise are changing much faster than the law firms themselves. To return to the topic of diversity: While the pursuit of diversity is not the only key, I believe it is fundamental to innovation and ultimately success. I strongly believe that our increasingly complex world needs diverse and interdisciplinary teams that provide a broader perspective that leads to more rounded thinking and ultimately more innovative outcomes. I believe this is ultimately critical, especially for complex and therefore interesting problems in which I am personally interested.
I think innovation in a law firm starts with focusing on the real needs of clients and providing an end-to-end client-centric experience. That means law firms need to focus more on what clients really want.
As lawyers, we need to deliver legal services in an efficient and client-centric way, which is the foundation of all law firm innovation strategies. We need to put ourselves in our clients' shoes and imagine what they really need and what they don't. That is also what I try to pass on to my younger colleagues. With such an approach, we will be able to provide a more client-centric and therefore more innovative approach.
As to specific initiatives, I am constantly exploring new ideas: For example, this includes my spending one or two weeks a year with part of my team directly on site with our corporate clients, usually abroad, which means I simply move my workplace there. Our many internal stakeholders can then just drop by and ask questions on the spot. That deepens the personal relationship, and we get to know each other better that way. I really enjoy working together and building a relationship with people anyway, so this time is always a great pleasure for me.
What impact/ advantage does in-house experience bring when conducting investigations in Switzerland?
In internal investigations, it is particularly crucial to understand a company's internal processes, decision -making and procedures. In my view, this requires a deep understanding of how a company functions at its core and how the various departments and functions work together. As the former Head Litigation for a global pharmaceutical company, I was responsible for cross-border investigations and litigations with implications in multiple countries and learned the internal processes and decision-making procedures of a company. I was directly reporting to top management for these investigations and therefore know exactly what matters, so I believe this experience gives me incredible added value today in leading internal investigations for corporate clients.
I still benefit greatly from the knowledge and experience I gained during my in-house time – and it has also had a huge impact on me personally. Today, I advise clients in a very different way than before my in-house time: This starts with strategic planning and advising my corporate clients and continues with anticipating potential adversity. In addition, as an external lawyer, I can now assess much better what happens to my work product in the company: What triggers it and what consequences are desired? Which aspects are important? What is not desired? Overall, I know much better what is necessary and which proposed solutions make sense for my clients and which ones just do not.
Finally, I learned in-house what it means to lead larger teams in an international environment: Today, I am convinced that it is ultimately about authentic leadership, i.e. genuine and sincere leadership. This corresponds most closely to my character, which thrives on constantly learning new things, seeking out challenges and, above all, learning from my leadership experiences and having the greatest possible positive impact on those around me.
What kinds of offences are currently the most prominent in Switzerland?
Recently, the Swiss judicial landscape has been dominated by major criminal proceedings against former top bankers including in connection with fraud and criminal management. Overall, criminal proceedings against companies for money laundering and corruption cases have increased in Switzerland. In addition, conflicts of interest cases are increasingly the subject of internal compliance investigations. We can explain this with the increased sensitivity for this topic and decreasing tolerance for such misconduct.
In addition, cyberattacks on Swiss companies are increasing in Switzerland just as they are in other countries. In such cases, we regularly support companies in crisis management during the important first hours and in the days after the attack, in managing the necessary responses (including in the reporting obligations and the communication) and the internal fact finding. We also support companies in the run-up to attacks in terms of prevention and cyber readiness.
Another area in which we have particular strength concerns cases of theft of trade secrets and know-how. We advise globally active clients in several cases and represent them in civil and criminal court proceedings. In addition, we are seeing a large increase in investigations in the pharmaceutical sector, i.e., in cases involving a combination of regulatory and criminal law violations.
In addition, many offenses in connection with the pandemic are currently being investigated and litigated. On 25 March 2020, the Swiss Federal Council presented an emergency relief scheme involving guaranteed COVID bridging loans in the amount of more than 17 billion to support Swiss companies encountering liquidity problems due to the coronavirus. The scheme was established in close cooperation with the four government-accredited loan guarantee organizations and the Swiss banks. Our law firm, Kellerhals Carrard, has been retained by the four government-accredited loan guarantee organizations to uncover possible credit abuses, persecute possible fraudsters, and recover the unlawfully obtained loans for the next 6 years. Currently, Kellerhals Carrard is handling more than 1,500 criminal cases before the criminal authorities and courts, and more than 380 cases have already been closed. This large volume of cases also led to a massive increase in the Swiss judicial apparatus and the cases have received strong media presence.
What is the general approach to compliance by companies of different sizes in Switzerland?
In my many years of working in-house and in law firms, I have seen many different forms of compliance management systems in Swiss companies: from state-of-the-art systems that have been crisis-tested and put through their paces, to companies that do not even have a code of conduct. In Switzerland, there are no explicit legal regulations on how a company must deal with compliance.
That being said, Swiss corporate criminal law imposes a twofold obligation to implement and maintain compliance measures. On the one hand, companies in Switzerland can be punished if offenses committed during business activities within the scope of the company's purpose cannot be attributed to a natural person because of organizational deficiencies. On the other hand, the company can be punished for certain so-called serious offenses if it can be accused of not having taken all necessary and reasonable organizational precautions to prevent such an offense. If the company becomes aware of systemic deficiencies in the compliance management system, the management must therefore work to ensure that such deficiencies do not recur. In recent years, therefore, I have rightly observed a growing awareness of compliance issues.
What would you say are the strengths of the Swiss legal system (within white collar crime topics) and what are the deficits? Is there a need for corporate liability?
Since 2003, corporate criminal liability exists for any legal entity under private law, any legal entity under public law except for local authorities, companies, and sole proprietorships. Currently, two different statutory norms exist for corporate criminal liability: The first circumstance in which an entity can be held criminally liable is regulated in Art. 102(1) Swiss Criminal Code (SCC). Pursuant thereto a corporation may be held liable if a felony or misdemeanour is committed in an entity, in the exercise of the duties of the entity and it is not possible to attribute the criminal act to any specific natural person, due to the inadequate organisation of the entity, then the felony or misdemeanour shall be attributed to the entity. The second circumstance in which an entity can be held criminally liable is regulated in Art. 102(2) SCC. If the offence committed falls under the catalogue of offences, e.g., money laundering or bribery, then the entity is held liable regardless of whether an individual can be identified as responsible and punished. The punishment does not pertain to the inability to attribute the crime to an individual but rather for failing to prevent the circumstances of the commission of the crime.
In the first years following its adoption, Article 102 SCC was only rarely used. However, over the last couple of years, the trend has changed and shows that the number of criminal investigations launched against corporations is increasing. Some of these investigations relate to prominent cases such as the prosecutions launched against Alstom, Addax Petroleum, Petrobras, or 1MDB.
Swiss criminal law and criminal procedure law do not in principle know the concept of plea bargaining as known in other jurisdictions. A proposal by the Office of the Attorney General of Switzerland to introduce such systems was rejected by the Swiss government in 2019. The introduction of such mechanisms would have to be examined from the perspective of procedural duration and procedural efficiency and would probably provide companies and their stakeholders in Switzerland with more legal certainty.