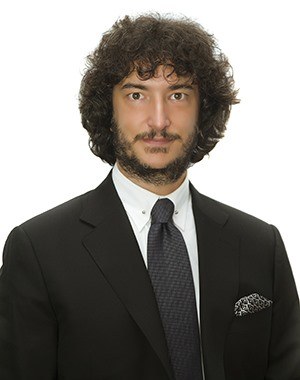 What are the biggest challenges facing the Turkish legal market in the next 12 months?
Despite the outbreak of the global pandemic, Turkey's economy continues to grow, and throughout this period, the IT and technology sectors have had the most dynamic transactions in the Turkish legal market. As such, it has become essential to keep an eye on the legislative aspect of these developments. For instance, a new disinformation legislation focusing on the transparency of the algorithms used in social media platforms, similar to the EU's Digital Services Act, is soon expected to be introduced. It would be essential for businesses operating in relevant sectors such as pioneers in social media, to ensure compliance with further upcoming relevant regulations. E-commerce also continues to grow and become increasingly prominent, and there is some movement around local legislation for draft amendments inspired by the Digital Markets Act, and with this rapid pace, new regulations are bound to emerge in order to regulate and protect all actors of the sector.
Do you consider sustainability credentials important to your firm's business?
Currently, we already have efforts regarding sustainability as a law firm. ELIG Gurkaynak Attorneys-at-Law strives to raise awareness among its colleagues, as well as its clients regarding adoption of a precautionary approach towards environmental challenges, undertaking of initiatives to promote greater environmental responsibility and strives to encourage the development and diffusion of environmentally friendly technologies. ELIG Gurkaynak Attorneys-at-Law premises have recycling boxes to be used for paper, plastic, glass, and metal recyclables, and our members are periodically encouraged to dispose of their recyclable waste using the recycling boxes. As we aim to reduce our consumption of valuable resources to the largest extent possible, we ensure that our members are conscious of using all valuable resources such as water, paper, and electricity, which is a permanent policy of our firm. We also pay the utmost attention to selecting eco-friendly office supplies and equipment.
Have ESG considerations prompted you to re-evaluate the service you provide?
Certainly. As ELIG Gurkaynak Attorneys-at-Law, apart from the principles we have in terms of environment, equality, ethics, and governance, beyond our firm's management or service scope, we have several social impact goals and pay attention to implementing them. We take pioneering steps to add to and maintain this devotion among our members. We also ensure compliance with the international regulations applicable for relevant matters. We assist NGOs such as the OECD, Transparency International, Ethics and Reputation Society (TEID) and our participations often cover the design of and participation in projects responding to Turkish law-related queries or advisory councils. We are also participant in several working groups of TEID. As a participant to the UN Global Compact, we publish annual Communications on Progress, which elaborates on our policies and practices related to ESG in the workplace.
Where do you feel your clients need the most legal support in the next 12 months?
In consideration of popularization and prominence of certain markets and platforms, which focus on IT and technology sectors (social media and e-commerce in particular), we foresee clients within such sectors who operate or have activities in Turkey to require legal assistance in compliance with the amendments or newly emerging laws and regulations within the next 12 months. Clients may need assistance with comprehending, interpreting these as they might be required to keep up with the developments and communications with regard to new regulations, which, as a result, might require them to amend their own internal rules or adopt new policies.
What sets your firm apart from competitors?
As ELIG Gurkaynak Attorneys-at-Law, we value lawyers and employees and profoundly respect their opinions. We provide internal training to our lawyers and employees on a regular basis. We encourage our firm's dynamic structure through various means, by encouraging publishing articles on several international and national platforms. As a social goal, we also participate in national and international seminars, events, meetings as speakers and provide trainings where required. In terms of our clients, we try to have a thorough understanding of their needs in order to accurately address their issues and aim to guide them with high-quality and fast legal assistance by also adopting a business-oriented and practical approach in order to fully meet their needs.
Are there specific practice areas you see as particularly thriving, which you intend to bolster in coming years? Are there any new areas of practice that have emerged recently?
There is a dynamic legal environment in Turkey, which has been and will continue to be the ground for many domestic or foreign investors and is constantly growing and expanding. As a result, numerous changes will occur in law and business practices. One of the most prominent practice areas in Turkey could be compliance, wherein we already observe an increase in compliance certification programs and compliance expertise. On the other hand, against the changes in value of the Turkish Lira, fin-tech has also become a significant player with the shift towards block-chain as an alternative investment method. Considering the PPP projects promoted by the Turkish government, renewable energy is also expected to become a major sector for project financing.
How active are members of your team in terms of thought leadership?
We are open to information transfer among the society, our clients, employees, and lawyers. We publish articles in national and international publications, and we also provide online activities and trainings in our expertise areas. In addition, we attend webinars in our practice areas as speakers, e.g. competition law, antitrust, multinational mergers, settlement practices, IT, and compliance matters.
What are your firm's policies on diversity and inclusion? Does your firm have any specific diversity initiatives?
ELIG Gurkaynak respects and embraces the race, language, color, disability, sexual orientation, political opinion or thought, religion, birth, class, and philosophical belief or opinion of each individual under its roof. We also ensure that there is no discrimination during our recruitment processes. We also encourage non-Turkish qualified colleagues to work at ELIG Gurkaynak in order to ensure diversity in our workplace. We support gender equality and LGBTQ communities and strive to raise awareness among our team regarding eliminating discrimination of employment and occupation, prohibition, and freedom of sexual expression. Of the 16 partners and counsels in ELIG Gürkaynak, 9 are women, and 7 are men. I am also one of the founders of Yanındayız Association, promoting gender equality in Turkey within the framework of universal human rights. We also have several publications merely on diversity and inclusion.
With the volatile value of the lira do you anticipate blockchain and alternative investment methods becoming a long-term option in the country?
Despite the fact that the value of the Turkish Lira has fallen over the past two years, cryptocurrencies and block-chain based technologies are getting wider acceptance among societies. Since block-chain technologies enable irreversible transactions and records to be made, we might also anticipate this to have an impact on legal proceedings and technologies. We already see some movement vis-a-vis the authorities such as Banking Regulatory Authority and Capital Markets Board around regulating cryptocurrencies.
What role do you think international firm affiliations play in the Turkish market?
Naturally, international firm affiliations bring familiarity to the Turkish market in terms of international clients. On the other hand, being an independent law firm also has its benefits, such as the close proximity to the Turkish legal arena and the ability to adapt oneself to the needs of clients.