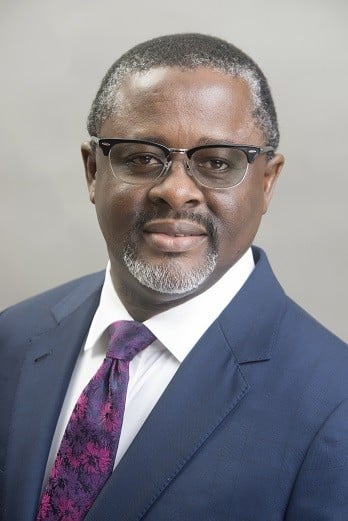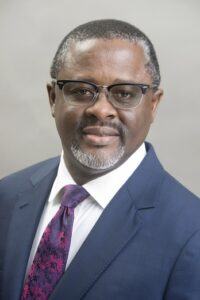 What are the biggest challenges facing the Nigerian legal market in the next 12 months?
The impact of the COVID-19 pandemic on the Nigerian economy continues to be both disruptive and transformative. In the run-up to the 2023 election, uncertainty deriving from foreign exchange market volatility, changes in the legal, regulatory, and fiscal framework governing strategic sectors, and security concerns in certain areas, among other factors.
Together with evolving client, business, and workforce expectations and needs, these issues are likely to continue to demand vigilance, creativity, and innovation in the Nigerian corporate legal marketplace over the next 12 months, requiring further leveraging of technology to drive the adoption and improvement of operational processes and efficiency to sustain and improve client service delivery, including better management of costs and innovatively add value.
Remote and hybrid working, changes in the nature of work and its delivery, and changing workforce career aspirations – signalled by the global 'Great Resignation' and in the discernible trends of skilled professionals immigrating to countries offering citizenship and resident opportunities to fill workforce gaps – is creating local workforce and skilled capacity challenges. The need to preserve, upskill and equip talent to strategically support the increasingly complex and diverse requirements of the current and future worlds of work and business in Nigeria is a crucial agenda item among the legal and other professional.
Do you consider sustainability credentials important to your firm's business?
Absolutely, and this is discernible in our policies and process chain. We constantly evaluate our processes and systems to identify where the greatest impact may be made using measurements and engagement as a guide. We measure our consumption and make use of energy-efficient products to ensure that our carbon footprint is minimal. We utilise renewable energy extensively, buy and source sustainable products and use non-toxic cleaning materials. Also, most of our processes are paperless. We also seek to employ the services of sustainable vendors when outsourcing tasks. Carbon reducing measures form an integral part of the firm's overall strategy with our aim to achieve and sustain a 0% carbon balance within a reasonable time frame.
What sets your firm apart from competitors?
Clients lie at the heart of what we do. We recognise that we will only be able to attract and retain clients that feel that they are receiving, and will continue to receive, the highest quality, exceptional service from us, and our objective is to ensure that such service standards remain a key part of the value proposition that we offer. We also aim to be a one-stop-shop for our clients', leveraging on local and cross border experience of almost 40 years to be chief business facilitators, supporters, problem solvers, and trusted advisers in all matters, including drawing from our diverse backgrounds to provide advice that is consistently sound on legal principle and always aims to be commercially viable, practical and holistic. Market feedback hails the commerciality of our approach.
We have created a sub-firm, U-Law, which provides affordable basic legal services specifically to startups and early-stage businesses and is designed to be a one-stopshop providing high-quality support utilising streamlined processes.
Are there specific practice areas you see as particularly thriving, which you intend to bolster in coming years? Are there any new areas of practice that
 have emerged recently?
We see scope for growth across all our practice areas and will continue to support innovation and diversification across the board to ensure that we align our service delivery with evolving client expectations. We see interesting trends in newer practice areas such as FinTech, data protection, renewables, infrastructure, compliance (including ESG) and merger control and consumer protection, entertainment and potentially, mining.
How active are members of your team in terms of thought leadership?
Several of our practitioners are market leaders who are ranked as leaders by
independent publications committed to thought leadership in the form of articles and updates, media interviews and participation on public panels, as well as regulatory advocacy initiatives, including the following:
 co-drafting the Companies and Allied Matters Act which provides for SMEs and MSMEs;
 assisting Federal Ministry of Industry, Trade and Investment and other Nigerian government ministries, parastatals, and regulators with reviews of the laws regulating private equity and venture capital; and
producing a mapping exercise report on the framework for impact investments inNigeria.
We recently produced an FMITI mapping exercise report on the framework for impact investment in Nigeria.
 serving on the legal and regulatory committees of various private equity
associations (AVCA, GPCA, PEVCA) and sitting on the board of the Nigerian
Private Equity and Venture Capital Association.
the firm is a key member of the FinTech Association of Nigeria and has been
headed many thought-leadership and market initiatives on behalf of the
association, such as drafting a regulation on digital lending, carrying out a market investigation on cryptocurrency for submission to the Government to aid the drafting of its policy on cryptocurrency, for assimilation by the Central Bank and members of the Nigerian legislature, and drafting best practice policies for lending documents for FinTech lending issues;
 the firm's regulatory advocacy and high level of knowledge is such that
Enhancing Financial Innovation & Access, a DFID-funded organisation (EFINA)
has hired us in connection with the screening and due diligence verification
exercises on twelve shortlisted companies for the EFINA Fintech Challenge.
What are your firm's policies on diversity and inclusion?
Diversity, equity, and inclusion are, central to our culture and core values. The firm's 1983 founding philosophy was to cultivate a culture of excellence in service delivery, based purely on merit and performance and free of bias of every kind. We are proud that the firm within one year of inception achieved gender parity and we continue to seek to sustain such historical parity for every cadre of employment to date. We remain actively committed, to providing opportunities and pursuing initiatives that provide equal opportunity regardless of socio-economic background, sex, gender, ethnicity, tribe, disability, and every other potential source of bias. We believe that our
broad diversity contributes to our creativity and innovative, collegiate approach that helps to achieve the best outcomes.
What effect will the recently introduced Petroleum Industry (PIA) Act 2021 have on the type of instructions the firm undertakes? Do you expect to see an uptick in instructions in the regulatory sector? With the PIA and the instability of the oil market in mind, do you expect to see companies stepping up their investments in the Nigerian oil and gas sector?
The PIA has disrupted the petroleum industry. Upstream, midstream, and downstream players and service providers must assess its fiscal, licensing and regulatory and operational, and compliance requirements, and impact on existing and newly proposed deals, lending, funding, and insurance arrangements as well as interactions with and within the now-diversified regulators of the sector. We expect more investments and divestments will also continue, including in relation to marginal fields, with increasing participation by local players either alone or in technical partnerships
with foreign partners. Regulatory support will be required with applications for transaction approval and in determining whether existing unexpired upstream licenses should be converted to PIA licences to gain fiscal advantages (subject to waiving obligations and disputes involving state-owned counterparties) or preserved until licence expiration as the PIA permits. Additional guidance on transitional arrangements involving the state-owned NNPC on the PIA's fuller implementation is expected around February 2023, and may also inform demands for legal services, advice and solutions in the next 12 months.
ANIEKAN UKPANAH
Aniekan Ukpanah is the firm's Managing Partner and heads Udo Udoma & Belo-Osagie's banking & finance, project finance, infrastructure and PPP, real estate, and intellectual property teams. He advises on the structuring and financing of large-scale construction, infrastructure and energy projects, the capital and money markets, and syndicated loans. He co-led the team that advised an international financial institution on a US$50,000,000.00 facility to one of the top five Nigerian banks, and advises investors in the gas sector, including one of the largest extractors of natural gas in the world, in relation to various Nigerian oil & gas projects. In addition to legal services, he provides client training and presents papers on security for bank lending, secured credit transactions and legal issues associated with PPPs. Aniekan is ranked as an Eminent Practitioner for his Banking & Finance work, and as a Leading Lawyer in the Corporate/M&A sections of Chambers Global Directory, the International Financial Law Review (Expert Guides) and the Legal 500, and is commended in Who's Who Legal. Slightly outside of his banking and finance focus, Mr. Ukpanah acted as team leader in a World Bank/USAID-funded project to devise a 'road map' to guide foreign investors who wish to invest in Nigeria. He is a member of the governing council of Obong University, the first licensed private university in Akwa Ibom State. He also chairs and serves on the boards of various private limited liability companies.
CAREER TIMELINE
1989 Joined Udo Udoma & Belo-Osagie as an associate.
2000 Became a partner at Udo Udoma & Belo-Osagie
2019 Became the Managing Partner of Udo Udoma & Belo-Osagie
2021 Was ranked as an eminent practitioner by a leading global legal directory for his banking & finance work