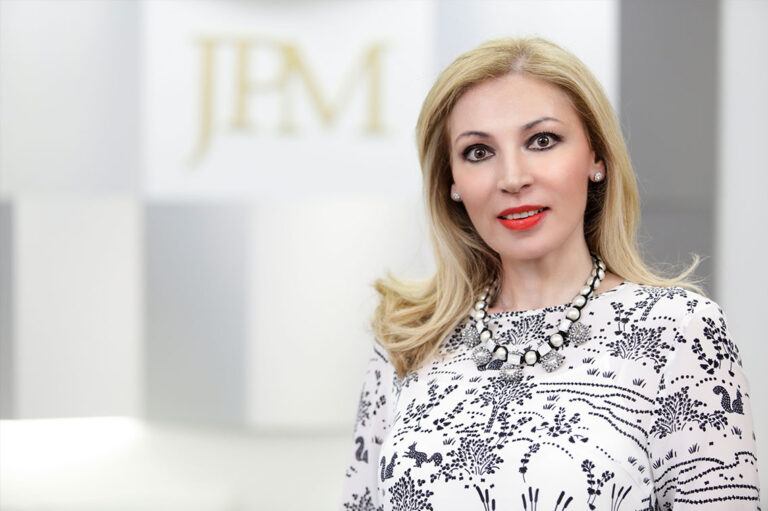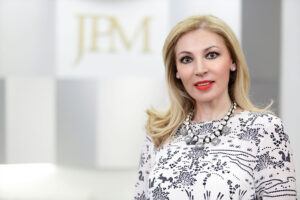 What are the biggest challenges facing the Serbian legal market in the next 12 months?
It is rather difficult to predict what the upcoming 12 months will bring and how they'll affect our everyday life as well as the business environment in Serbia and consequently the Serbian legal market. The Serbian economy has been adversely affected by Covid-19 primarily with respect to the number and scale of FDIs which represent a key generator of economic growth. After a gradual recovery since 3rd quarter of 2020, we are all facing different global challenges that consequently affect the legal profession and Serbian legal market in a different manner. In changed economic circumstances, it is expected that the clients would like to economically optimize their operations and consequently cut down the costs. It is expected they would like to receive good quality services for more complex tasks at a more preferable price. Therefore, the great challenge for the law firms would be to retain the clients under sustainable prices as the price sensitivity usually leads to price dumping by competition, which clearly points out 4 biggest challenges law firms will face with: (a) client retention in changed circumstance, (b) how to tempt the request for price decrease for more complex matters, (c) increased competition, (d) risk of losing perspective fee-earners, (e) problems in talent acquisition. I am of the standing that these challenges will spread over time for at least the next 3-5 years and it would be really interesting to revert to this forecast in one year to see how realistic we have been today.
Do you consider sustainability credentials important to your firm's business?
We are diligently observing the global trends in the legal profession development, all motivated to the improvement of our performance and better understanding and supporting client needs.
In such an endeavour we have reviewed the sustainability requirements and credentials from several angles – (a) primarily in better understanding of how the business of our clients, as well as our business, could be improved by the decrease of carbon emissions, implementation of green agenda and increase of diversity and inclusion, and (b) how to best integrate these matters into the legal services we are providing as well as how to better support our clients in the changing business environment and their changed business policies and agendas.
Have ESG considerations prompted you to re-evaluate the service you provide?
We trust that ESG considerations affect the quality of the services we provide as well as that the legal profession could contribute to the great impact on Environmental, Social and Governance (ESG).
Although the Serbian market is not developed to the level to comply with ESG considerations on a wider scale, we are trying to remain aligned with the widespread initiatives for:
(a) digitalization of files as well as conservative electricity consumption and carbon-free efforts (environmental),
(b) diversity initiatives, community engagement and limited pro bono work (social),
(c) improvement of innovations, their inclusions in corporate governance, recruiting, etc. (governance).
The improved quality we are gaining from these processes mirrors the services we are providing to our clients.
Where do you feel your clients need the most legal support in the next 12 months?
We expect the increased need for legal support in the following sectors and matters in the next 12 months – energy and infrastructure, refinancing, corporate restructuring, bankruptcy and liquidation, contract repudiation, litigation/arbitration, labour law and healthcare. Such needs are inter-related with the global developments and, unfortunately, the great recession we are all facing with.
What sets your firm apart from competitors?
What we offer at the Serbian legal market is a synergy of more than 30 years of experience, excellence in quality and manner of providing legal service, commercial angle to the service we provide, tailor-made solutions that fit the particular issue at hand, profound understanding of clients' needs (usually deriving from our long-term relationship), the dedication of our core team members to each and every client, teamwork and inner and external cohesion, flexibility to clients' needs, availability on the first-call, continuous upgrading of our team members, legal tech in the service of better project management and, cost management equally important to the clients.
We create trust and invest ourselves into trust and excellence to the best interest of our clients and the high reputation of our profession.
 Are there specific practice areas you see as particularly thriving, which you intend to bolster in coming years? Are there any new areas of practice that have emerged recently?
We foresee the emerging areas of law driven by the further development of technology, such as privacy and cybersecurity, liability insurance in an epoch of the advanced technology and artificial intelligence, IP, creative industries, gaming, digital asset management, life science and healthcare, as particularly growing and commercially prosperous.
Hand in hand with these practice areas, we still see energy, projects and infrastructure, environmental law, having the lead and being accompanied by increased demand for labour lawyers and, in future, lawyers specialized in elder law.
 How active are members of your team in terms of thought leadership?
We are continuously enhancing the number of our team members capable of thought leadership. This role has traditionally belonged to firm's Senior Partners, but the prospects for the most valuable members of our team being part of JPM for more than 10 years and being dedicated to the enhancement of teamwork and team spirit are gradually opening. They are selected based on their reputation for providing excellent legal service and unique commercial insights on issues they are advising, as well as their capacity to work in teams, create good energy within their teams and combat any discrepancy with the team spirit and firm values and culture.
What are your firm's policies on diversity and inclusion? Does your firm have any specific diversity initiatives?
JPM is dedicated to the principles of diversity which we have embedded in our corporate culture, everyday business life and our corporate structure.
We strongly support and promote gender diversity and we are one of the very rare law firms in Serbia that has promoted a female partner into a Senior partner position. We are equally proud of the 3 female partners representing our core team. Our strategy includes specific targets for increasing the proportion of women among our senior attorneys as well. JPM
supports their professional development and is very proud of their professional successes, publications and public speeches.
As an exclusive member of the Lex Mundi for Serbia, JPM participates in the Lex Mundi Stars mentoring program available to Associates from Year 2 onwards, with special emphasis on female associates, through which candidates are paired with more experienced Partners from our office and other Lex Mundi firms. JPM is also participating in initiatives and programmes of leading international law firms promoting and supporting diversity.
We believe that recruiting, hiring, and promoting people of different cultures, backgrounds, beliefs, and preferences, is contributing to the quality of our work and makes it more versatile, creative and complete.
What does innovation mean to you? Can you tell us about any specific innovation initiatives at your firm?
We have recognized that innovation is a key to adaptation to changed circumstances in the legal market globally. We have focused on client needs and end-to-end client-centred experience.
We have designed alternative fee arrangements, made efforts in finding new ways to communicate with our clients (using, inter alia, client portals and learning about client needs and developing specific brief coaching and training), improved our website accessibility and developed better legal analytics and better CRM platform. The Serbian legal market is still not developed for the concept of a virtual law firm but we are investigating its benefits of it and would be ready for the next step when the time comes. All of this would not be possible without a step-by-step change in firm culture and the introduction of legal tech.
What technological changes have you implemented at your firm to improve the legal services you provide to your clients?
JPM has executed multiple levels of technological changes to improve the legal services and make them better understood and better evaluated by the clients. These changes include the implementation of an advanced document management system, cloud-based legal management software enabling secure storage of firm and client documents and overall data, technologically improved billing system providing the clients with a clear breakdown of provided services, time spent, fees, and costs; application of Luminance platform for document review and analysis upgraded by the Luminance special package for litigation and arbitration matters; improved CRM system based on NEXL platform.
Being a member of Lex Mundi, JPM has the access to Lex Mundi Equisphere, launched in 2020, enabling an innovative approach when outsourcing multi-jurisdictional legal services, enabling the creation of a legal team tailored to clients' geographical footprint and needs.
What is the importance of legal networks with firms throughout Europe? Are they still bringing in the bigger clients to Serbian firms?
Legal networks are nowadays inevitable – they are not just a source of additional work coming from referrals, but an important tool to preserve the high level of responsiveness to the changed needs of our clients, representing and sometimes substituting a "one-stop-shop", what has appeared to be an expectation of a client, especially in smaller legal markets, like Serbian market.
I personally see them also as a generator of a developed knowledge base, and an opportunity to remain up to the level of the best international standards in providing legal services, to get acquainted with the novelties that have not become yet our legal reality and to be ready to face the different challenges when they occur.
In the end, our profession is still based on good personal contacts that one can well establish in working on a particular project, but these contacts are truly developed on occasions when you meet your colleagues in person and discuss your mutual passion for law.
Yes, they are still bringing the bigger clients and are commonly met in cross-border transactions of higher value.
JPM is the sole Serbian member of Lex Mundi, and it is closely co-operating through different initiatives of "stronger together" and "best friends" informal initiatives.
Is the number of boutique firms in Serbia sustainable or is a consolidation inevitable?
The number of boutique law firms in Serbia in a notion of true boutique law firms, as recognized globally, in my opinion, is still very low, as the Serbian legal market is not yet developed to the level to support and instigate the wider establishment this type of law practise. There are a few of them operating mainly in the sector of financial services and arbitration, while the majority of law firms in Serbia are still either commercial law firms with departments providing legal advice in almost all legal sectors, or traditional law firms in the old-fashion sense, focused on general legal practice and representation in court and administrative proceedings. The further developments of boutique legal practice would be affected by an increased market need for high-quality expert legal services, with a specific professional orientation, which is expected to be a trend in the future, in circumstances of changed advocacy culture and more sophisticated clients' needs, requiring more tailor-made approach than one-size-fits economically efficient legal advice.
 How are Serbian firms dealing with the wave of succession issues in the pipeline? What are the new generation of leaders bringing to the table?
Succession issues represent a part of the maturing process of the Serbian legal market and I see it as a normal and needed process which can contribute to the improved quality of legal services and equal and sustainable development of regional bar associations in Serbia.
Succession issues are beneficial as they open the internal processes of evaluation of firm culture, its values and readiness for adaptation. They lead to reconsideration of the firm's policy of retaining its existing talents and attracting new ones.
The new generation of leaders is expected to be more adaptable, more flexible, more compromise-oriented, quick and sharp, to adopt new values and develop a less conservative and critical culture within the firm, to be less subjective, to give new energy and completely different approach.
2017 – Advisor to the Veolia Central Europe & Eastern Zone in Competitive Dialogue. PPP Project entails treatment and disposal of separately collected residual municipal waste generated in 13 municipalities of the City of Belgrade, as well as treatment and disposal of construction and demolition waste generated across the entire territory of the City of Belgrade, in addition to remediation by landfill gas capture of the existing landfill body.2018 – Advising the Client as a future natural gas transmission operator in all aspects of the construction of the new natural gas transmission system – an interconnector connecting the natural gas transmission systems of Bulgaria, Serbia, and Hungary.
2019 – Acting as legal advisor to China Shandong International Economic & Technical Cooperation Group Ltd, being the Concessionaire parent company and a Project sponsor. The Motorway Concession Project entails the development, design, financing, construction, completion, operation, and maintenance of the motorway, currently being one of the largest infrastructure projects/concessions in southeast Europe.
2020 – Advised BASF as part of a global transaction between BASF and Lone Star, with a purchase price on a cash and debt-free basis of €3.17 billion.
2020-2021 Advising Pepsico and Mattoni 1873 on the acquisition of Knjaz Milos, a producer of mineral water and soft drinks in the countries of former Yugoslavia