DLA Piper LLP (US) > Baltimore, United States > Firm Profile
DLA Piper LLP (US)
Offices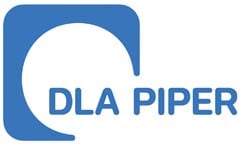 DLA Piper LLP (US)
100 LIGHT STREET
BALTIMORE, MD 21209-3600
MARYLAND
United States
DLA Piper LLP (US) > The Legal 500
Rankings
Drawing upon the expertise of '
industry leaders who take a strategic and proactive approach to managing mass tort and related product liability litigation',
DLA Piper LLP (US)
is a popular choice among life sciences clients for critical and business sensitive disputes. The firm displays '
a very collaborative process in how they approach cases',
and is able to very effectively lead major MDLs/class actions utilizing lawyers with '
a deep understanding of the biopharmaceutical industry',
as well as core procedural prowess. The firm has secured '
exceptional results'
for many clients regularly securing mass tort victories at an early stage through persuasive dispositive motions, including as it relates to striking out plaintiff experts through Daubert Motions. Recognized as '
the pre-eminent leader and authority in the mass tort, product liability and life-sciences area', 
New York-based partner
Loren Brown 
has been pivotal to many of these early successes, including his success, alongside
'innovative thinker'
Raymond Williams
, for Novo Nordisk at summary judgment in mass tort litigation involving claims that its diabetes medication Victoza causes pancreatic cancer.
'Outstanding'
Atlanta-based product liability team head
Christopher Campbell
 leads from the front and is noted for his '
excellent legal skills' 
and '
co-ordination skills',
 including in the context of large-scale multinational matters. Based out of Boston,
Matthew Holian
co-chairs the firm's life sciences sector and regularly forms a key member of national counsel roles the firm has in complex, multi-jurisdictional product liability suits. Also based in Boston,
Katie Insogna
continues to impress life sciences clients and is particularly effective developing expert witnesses, on discovery matters and in relation to dispositive motions. Other key members of the team include
Lucas Przymusinski
, whose '
knowledge of science and medical aspects of a case is at the cutting edge of the industry', 
and Dallas-based first-chair trial lawyer
Lyn Pruitt
.
DLA Piper LLP (US)
's fintech practice offers clients a broad range of expertise and is noted for its '
deep understanding of the metaverse, blockchain, cryptocurrency, securities regulations
'. The firm handles a range of issues for its fintech, payments, banking and blockchain clients, including financings, M&A, data privacy, IP, regulatory and litigation. Washington DC's
Margo Tank
has '
stand out expertise in the regulation of electronic transactions
', and together with fellow practice co-chair
Jeffrey Hare
, also in DC, has '
exceeded every expectation
'. The firm added to its Web3.0 capabilities through the recruitment of
James Williams
from
ArentFox Schiff
in Los Angeles, who is noted for his '
deep understanding of this every-evolving industry
'. In Silicon Valley, the '
very experienced
'
Curtis Mo 
is a top choice for related corporate matters, while recently promoted partner
Edmund Mokhtarian
is singled out for his experience in the digital assets space. In Silicon Valley, senior counsel
Mark Radcliffe
 remains a highly experienced figure in the team.
With a team of experienced lawyers and former elected officials, DLA Piper LLP (US) launched its state attorneys general practice in May 2021 under the leadership of San Francisco-based Jeffrey Tsai  and Scott Wilson in New York. With strong national coverage, the group is especially skilled at handling investigations and lawsuits in key areas such as environmental law, consumer protection, crypto and antitrust. Tsai is the key contact for multistate investigations and enforcement actions on issues related to unfair trade practices, antitrust and healthcare. Wilson is experienced in representing Fortune 100 and other major companies in regulatory investigations and white-collar crime matters, often with a cross-border element.
DLA Piper LLP (US)
acts on behalf of global companies involved in numerous industries and sectors in relation to patent transactions, technologies regarding patent licensing as well as transactions involving covenants. The firm advises clients on patent licensing transactions to settle patent litigation, also possessing expertise in the creation, management and monetization of patent portfolios. Notably, the firm also advises technology clients on patent licensing in connection with M&A, which includes the sale of assets, among others. Its matters encompass a variety of jurisdictions, such as the UK and Germany, with an ability to handle issues on a global market scale. Boston's
Larissa Bifano
is experienced in patenting and licensing artificial intelligence driven systems and methods for clients.
Victoria Lee,
 who is based in Silicon Valley, contributes a wide range of expertise, including strategic IP counselling, licensing agreements and technology spin-outs from universities. Alongside them,
Sean Cunningham,
 who is based in the firm's San Diego office, and
Gina Durham,
who is based in the firm's San Francisco office, also lead the team. San Diego's
Lisa Haile
concentrates on patent protection and IP transactional matters.
The patent litigation practice at
DLA Piper LLP (US)
has widespread expertise in the ITC field, routinely leading cases for blue-chip clients including Toyota, Dell, Lenovo, and Motorola. The team has notably represented Microsoft in a number of ITC cases, and boasts an impressive success rate.
Erin Gibson

is the chair of the practice, operating out of the firm's San Diego office, with US chair of the wider intellectual property and technology practice 
Sean Cunningham
in the same location. Two further heads of the team,
Gina Durham
and
Michael Sitzman
, also operate out of California, in the San Francisco and Silicon Valley offices respectively.
Helena Kiepura
completes the leadership of the team, having been appointed to vice chair of the ITC practice. Silicon Valley-based
Mark Fowler
is another key figure in the team, acting as lead counsel for many technology and medical device companies.
Providing high-level data protection advice in relation to acquisitions in the fintech space and assisting major energy sector clients on cyber-attacks on critical infrastructure are key features of the full spectrum cyber law practice at
DLA Piper LLP (US)
. Team head in San Diego
Andrew B Serwin

works alongside Philadelphia-based
Ron Plesco
on managing multiple cybersecurity work streams following a global data breach. Miami-stationed
Carol Umhoefer
focuses on setting up and implementing global compliance programs, assessing data flows, usages, collections and storages. The practice has continued to develop, following the arrival of cross-border data flows and finance expert
James Sullivan
, in April 2022, in Washington DC, and global privacy programs specialist counsel, and in August 2022, New York's
John Gevertz
, both of whom worked at the International Trade Administration (ITA) at the US Department of Commerce.
DLA Piper LLP (US)
 leverages its global network to focus on tech transactions and outsourcing projects across multiple jurisdictions. Global medical devices and pharma companies call upon the firm for strategic guidance on master outsourcing services agreements and digital transformations. Global co-chair
Vincent Sanchez

, who works in the Chicago and Los Angeles offices, advises high profile clients across a range of sectors, including the energy, life sciences and TMT industries, on post-contract matters pertaining to implementation, governance, audits and disputes as a result of sourcing relationships. Sanchez is a go-to for digital transformation and supply chain management support. San Diego-based
Gregory Manter
works with financial institutions and services companies on software and ERP implementation agreements as well as network field services. Dallas-stationed senior attorney
Brian Joe
is experienced in negotiating software licensing, development, distribution and service agreements for clients in the manufacturing, telecoms and consulting industries, and supports Sanchez on global facilities management outsourcing deals for big tech clients. Associate
Joanna Sykes-Saavedra
, with former in-house counsel experience, guides multinational clients through balancing risks with creative solutions, and is particularly noted for her assistance to overseas wagering technology companies with their transactions with government agencies.
Mac Ferguson
and
Lana Turpie
, in Dallas and San Diego respectively, are key members of the team for SaaS negotiations and hyperscaler contracts.
Operating out of Washington DC,
DLA Piper LLP (US)
maintains an eminent market position through a combination of a strong state regulatory practice, particularly before the CPUC but also appearing in state forums more broadly; an expert engineering practice, employing the industry insights of experienced engineers in regulatory work in cutting-edge telecoms technology; and access to the broader firm's global resources, leveraging them in cases of foreign ownership and matters of international scope. Satellite, space, and national security are also major and growing areas of activity for the team, with the wider firm's global satellite practice operating from the DC practice. Co-lead
Michael Senkowski

is prominent in the telecoms regulatory space, working across satellite, telephony, and spectrum; he is also working alongside co-lead
Nancy Victory

on the ongoing integration and compliance issues of the T-Mobile merger with Sprint, Victory bringing her experience working with major carriers on the regulatory aspects of M&A, foreign ownership, and enforcement matters. Other lawyers of note include
Eric DeSilva
, whose focus on wireless cuts across policy, spectrum work, and cutting-edge issues in 5G and private LTE;
Edward Smith
, who is highly active in the wireless and satellite sectors, and coordinates the firm's global efforts in regulatory work;
Peter Karanjia
, who brings his expertise in administrative litigation to telecoms and technology;
Tony Lin
, who specializes in securing licenses for novel space-based services; and
Kristin Jacobson
, whose experience practicing before the CPUC and other state utility commissions is of value to clients operating on the West Coast.
The Washington DC-based telecoms practice at
DLA Piper LLP (US)
leverages the global resources and strong M&A capabilities of the broader firm to represent high-profile clients in the telecoms sector in their complex, business-critical transactions. The firm's strong regulatory capabilities complements the transactional work, able to provide comprehensive assistance for complex transactions, illustrated by the firm's representation of T-Mobile in its merger with Sprint. The team's work cuts across all sectors of telecoms and broadcast with a significant and growing practice in space and satellite, the firm supporting operators in this sector through business arrangements and strategy as well as regulatory and technical issues. The team is co-led by distinguished figures
Michael Senkowski

and
Nancy Victory

who are noted for their work leading the work on the T-Mobile merger, and whose practices otherwise cut across wireless, traditional telecom, media, and satellite. Michael and Nancy frequently work alongside
Edward Smith
whose expertise is equally broad in scope, exemplified by his assistance in both market entry for satellite companies and the planning of new submarine cables.
Eric DeSilva
specializes in wireless, and represents clients on the full range of work in this space, and
Michael Hazzard
focusses on global communications and infrastructure companies in their multi-jurisdictional mandates, covering corporate restructuring, market entry, and commercial transactions. Associate
Peter Shroyer
brings his experience working at the FCC to securing approval for transactions, working on the T-Mobile merger, and spectrum auctions.
Praised for its 'unparalleled in-market experience, expertise and knowledge of key decision makers', DLA Piper LLP (US) has extensive know-how appearing before before local governments, state and federal agencies and both administrative and judicial tribunals. With real estate and land use a core pillar of the firm's work, the team acts as legal counsel on large-scale residential, commercial, office, retail, sports and entertainment, and industrial projects across the country. Operating out of the Chicago office, practice leader Richard Klawiter  has a strong track record for handling some of the most significant local land use matters. Katherine Jahnke Dale is another key name in Chicago, notable for obtaining zoning and public financing approvals for large-scale projects in the region. Los Angeles-based Kyndra Joy Casper  remains a pre-eminent practitioner in the space, with extensive experienced in CEQA compliance. Jerold Neuman , head of the California-based practice, is notable for both his affordable housing work and extensive acumen regarding regulatory and legislative issues. Northern Virginia-based co-head Antonio Calabrese  is consistently singled out by clients for his 'unparalleled knowledge of the zoning process', also receiving praise for 'background, expertise and skill' in the land use and zoning space.
The '
top tier
' team at
DLA Piper LLP (US)
impresses with its '
combination of technical talent, commercial savvy, and efficiency'
and is nationally renowned for its representation of estate investors, asset managers, fund sponsors, lenders, developers and owners.
Amy Carbins
leads its Washington DC real estate team, which also houses the up-and-coming
Lauren Rico
, and senior statesman,
Frederick Klein
, who is the go-to advisor for domestic and offshore investors in projects throughout the US. New York's
Michael Haworth
is highly experienced in acquisitions, dispositions, joint ventures, and financings, often with a cross-border Asian/U.S nexus. '
Top of the heap
' practice chair
John Sullivan
sits in the Boston office alongside co-vice chair,
Barbara Trachtenberg
and the offices' managing partner,
Bryan Connolly
, who concentrates on real estate development. In the same office,
Cara Nelson
 represents pension funds, investors and institutional funds in acquisitions, sales and financings of all asset types. Chicago's
Bradley Levy
 acts for many of the firms' hospitality and healthcare sector clients in their real estate matters.
DLA Piper LLP (US)
routinely handles tax advisory work on multinational companies' cross-border integrations and resolves complex jurisdictional issues The practice is well-versed in transfer pricing matters such as international transfer pricing disputes, intercompany transactions, advanced pricing agreements and cross-border supply chain restructuring. The team operates across a range of industries such as technology, industrials and life sciences.
Alison Maxwell
leads the team out of Seattle and assists clients in legal entity rationalization and intellectual property planning.
Sang Kim
is based in Silicon Valley and concentrates on operational structuring and joint ventures while New York-located
Kevin Glenn
works on a broad range of cross-border tax planning issues and opportunities.
DLA Piper LLP (US)
's cartel team represents corporate and individual clients from the pharma, insurance, and tech industries in criminal cartel litigation and governmental and regulatory investigations. The team regularly represents multinational clients before both domestic and international competition authorities and regulators, reflecting the firm's ability to draw on its global network and multijurisdictional expertise.
Lisa Tenorio-Kutzkey
, a former DOJ prosecutor with significant expertise in bet-the-company criminal cartel litigation and investigations, leads the team from San Francisco. Los Angeles-based trial attorney
John Gibson
represents healthcare and tech clients in high-profile cases in California, while Houston's
Allissa Pollard
focuses on corporate investigations. In Chicago, of counsel
Michael Pullos
focuses on multi-district litigation concerning price-fixing and monopolization. The arrival to the San Francisco office of
Jessica Heim
 and former federal prosecutor
Matthew Jacobs
from
Vinson & Elkins LLP
in February 2022 further bolstered the firm's investigations practice.
DLA Piper LLP (US)
represents a range of high profile domestic and multinational clients in litigation proceedings, investigations, and information management reviews.  The group incorporates lawyers, records and information management professionals, and litigation support analysts, and so is able to coordinate broad corporate policy in addition to litigation and legal matters. Co-leading are senior litigators
Jennifer Feldman
, based in San Diego, and
Leeanne Mancari
, who works from Los Angeles. Feldman practices in federal and state courts, and counsels clients on information management and governance policies outside the litigation context. Mancari, who has experience in all aspects of national and international discovery, is regularly active as lead e-discovery counsel on large-scale and multidistrict litigation. New York-based senior counsel
Andrew Peck
, who served as a United States Magistrate Judge in New York until 2018, is highly respected in the practice area, and advises on litigation strategy and discovery issues.
Housed within the firm's broad-based overarching product liability and mass torts group, which is led out of Atlanta by
Christopher Campbell
,
DLA Piper LLP (US)
has a strong and increasingly active presence throughout the country across a range of toxic tort matters. The firm has been at the vanguard of market trends in the space and has consequently picked up some key instructions in relation to many issues, including as it relates to toxic forever chemicals and climate change-related suits. San Francisco-based partner
George Gigounas
has been at the forefront of many of these environmental disputes, including his work alongside Los Angeles-based
Angela Agrusa
for a food and beverage manufacturer in litigation brought by a non-profit environmental advocacy group attempting to hold manufacturers responsible for plastic pollution in the California beaches and waterways.  
DLA Piper's Energy and Natural Resources sector team is led by Washington DC-based Vanessa Richelle Wilson, an experienced project financing and transactional partner with a particularly strong depth of expertise in the increasingly significant areas of carbon storage and hydrogen power generation. The team acts for clients including energy companies, infrastructure funds, and investors, with Northeast transactional tax practice lead Drew Young in New York a key contact for clients seeking advice on tax equity financing. Boston's Jameson Calitri is recommended for his experience with energy transactions, including related regulatory matters. Of counsel Andrea Chambers came to the Washington DC office from Covington & Burling LLP in June 2022, extending the firm's capabilities in regulatory advice.
Praised for its 'depth of bench and market experience', DLA Piper LLP (US) stands out for its capability in the CLO arena, with demonstrable experience advising on whole-business securitizations, insurance-linked securities, credit tenant lease financings and esoteric ABS. The team counts Goldman Sachs, Ares Management and BlackRock among its key roster of clients. In the firm's New York office, practice leader Richard Reilly has experience acting as counsel to arrangers, collateral managers and investors on US and European CLOs, while Grant Buerstetta, who joined the team from Blank Rome LLP in June 2022, and Jay Williams are commended as 'phenomenal professionals'. Clients have 'a lot of trust in' Los Angeles-based Claire Hall, whose practice covers a range of traditional and non-traditional assets classes, while Boston's Andrew Sroka advises on commercial asset-backed loans. Based in New York, John Murphy is another key contact in the team.
DLA Piper LLP (US)
oversees significant litigation, transactional as well as regulatory matters pertaining to the cannabis industry. The department also assists international companies, start-ups, venture capitals in e-commerce, regulatory product development, and contracting work.
Stefanie Fogel
leads the department from Boston and is frequently engaged in international food and consumer product regulation and compliance, corporate compliance and commercial class action. Washington DC's
Sharon Mayl
joined the firm from the FDA in September 2022, and possesses extensive knowledge of imports, cannabis products, and food safety, while New York-based
Bethany Hills
arrived at the firm from
Morrison Foerster
in April 2022. Also in New York, counsel
Jarred Reiling
 arrived from
King & Spalding LLP
in March 2022, and possesses extensive experience in FDA and healthcare compliance as well as litigation matters.
The patent litigation team at
DLA Piper LLP (US)
is widely renowned for representing a wide range of international tech and medical device companies, with a talented group of first-chair trial lawyers. The practice has seen significant growth across specific expansion areas including Austin, Washington DC, and Delaware. The team has impressive cross-jurisdictional capabilities, recently acting for Honeywell in the US ITC, Western District of Texas, German, the UK, China, and Delaware. The team leadership consists of
Sean Cunningham
and
Erin Gibson

from the firm's San Diego office,
Erin Gibson

and
Helena Kiepura
operating out of Washington DC,
Matthew Satchwell
in Chicago, and
Michael Sitzman
in Silicon Valley.
DLA Piper LLP (US)
 harnesses the bench strength of a global network spanning the Americas, and the EMEA and Asia Pacific regions, to advise on the management, prosecution and enforcement of the international portfolios of household names such as Dannon, Dr. Seuss, and Papa John's, across sectors ranging from food, hospitality, and e-commerce to retail, tech and fitness. The team is headed by tech sector expert
Sean Cunningham
 in San Diego,
Gina Durham
 in San Francisco applies expertise to prosecution, clearance, and brand management matters. IP authority
Ann Ford

in Washington DC specializes in the restructuring of intellectual property assets for tax planning and developing joint venture arrangements to support co-branding efforts. In Chicago,
Keith Medansky
brings deep experience to the practice area. Other key figures include seasoned portfolio manager
Thomas Zutic
in DC, and
Michael Geller
in Chicago, who was promoted in April 2022 and handles Web3 filings.
Kevin Fee
 in DC joined the firm from
Morgan, Lewis & Bockius LLP
 in May 2022.
DLA Piper LLP (US)
's employment group is known for providing advice on the full range of US and international matters from policies and compliance to internal investigations, transactions, restrictive covenants and terminations. The team handles sensitive issues from employment opportunity laws, workplace equality, working times, diversity and inclusion.
Marc Katz
heads the practice from Dallas and represents clients in unfair competition litigation, partnership disputes and class action cases.
Evan Parness
conducts internal investigations of alleged discrimination and harassment out of New York along with
Brian Kaplan
who handles disputes involving the enforcement of restrictive covenants.
Ute Krudewagen
works on employment matters relating to the workforces of global multinational companies.
DLA Piper LLP (US)
has a versatile practice which is '
extremely knowledgeable and experienced with corporate transactions in venture capital financing, M&A, and many other areas
'. In addition to being firmly embedded in the Silicon Valley ecosystem, clients also appreciate the firm's '
global presence, which makes them ideally suited for cross-border transactions
'. The group's investor client base is demonstrative of its market standing, with the likes of Softbank and M 12 (Microsoft's corporate venture arm) regularly using the team. 
Jeffrey Lehrer
 chairs the practice from Northern Virginia, while other key individuals include Silicon Valley's
Curtis Mo
 ('a
highly experienced lawyer who knows all the legal issues inside out
').
Trenton Dykes
 in Seattle gives '
great advice based on the depth of his experience
', with
Randy Socol
 and the
'very knowledgeable, always
available'
Richard Bull 
serving as key names in San Diego. Over in New York.
Charles Torres
is a key figure.
DLA Piper LLP (US)
has a solid reputation in the advertising and marketing space, with the full-service team acting across a wide array of industries, though most predominantly in the sports, esports, entertainment, media, and promotions industries. Key areas of expertise include advising on global sports sponsorship agreements, celebrity, influencer and athlete endorsement deals, sweepstakes and contests, structuring and negotiation of agency and media agreements, and social media campaigns. It also has capabilities in assisting clients with metaverse, NFTs and other new media-related advertising and marketing matters. Los Angeles-based
Benjamin Mulcahy

chairs the national advertising team at the firm, and has extensive experience handling major sports and entertainment marketing matters, as well as digital media deals, for high-profile brands. In Washington DC, associate
James Stewart
focuses on celebrity and athlete endorsement agreements on behalf of brands for advertising campaigns.
DLA Piper LLP (US)
is commended for fielding a team of '
very strong corporate transaction attorneys with significant relationships across growth capita
l'. In addition to advising on IP and technology-driven corporate and private equity M&A, the lawyers have good experience of cross-border IT and strategic sourcing transactions across a range of technologies, including AI, the Internet of Things, and blockchain. The multidisciplinary team also handles IP licensing and collaboration deals, and assists clients on complex international data transfer agreements. Chicago-based partner
Vincent Sanchez

 is the global co-chair of the firm's technology transactions. Key partners include
Victoria Lee
, managing partner of the firm's Silicon Valley office and former global co-chair of the firm's technology sector group. Clients also recommend the '
always available
' corporate finance partner
Randy Socol
in San Diego.
Gregory Manter
 (San Diego) also has a good track record for outsourcing matters.
DLA Piper LLP (US)
focuses on advising both public and private REITs, alongside real estate operating and financing companies at every stage of the REIT life-cycle. The team's steady deal-flow sees REIT formation, debt and equity offerings, UPREIT and DownREIT transactions, alongside complex M&A issues on behalf of major financial institutions and investment banks.
Robert Bergdolt
leads the team from Raleigh, and is an important name for securities regulations and non-traded REITs. In New York,
Kerry Johnson
co-chairs the wider real estate department and is vastly experienced in public-exchange listed REITs matters, while San Diego's
Darryl Steinhause
 is a core member of the team with deep experience on securities transactions and specialized tax matters. New York's
Shiukay Hung
is also an '
industry savvy
' go-to name for tax implications of REIT transactions.
With
'a phenomenal team of professionals specialized in financial products'
,
DLA Piper LLP (US)
's transactional tax group excels at advising fund sponsors, banks and asset managers on complex tax-efficient structures, with a focus on asset-backed securities and CLOs. The team also demonstrates strength in transformative sectors and emerging industries, where it is increasingly retained to handle acquisitions and securitizations. The practice's leadership is split between New York-based
Gerald Rokoff
, who is
'deeply connected within the industry' 
and
'knows how to right-size the response to a particular issue'
, and
Stacy Paz
 in Silicon Valley. From Chicago,
Tom Geraghty
is the go-to adviser for US and non-US issuers and underwriters of debt and equity instruments, while New York-based
Witold Jurewicz
is well versed in tax-efficient structures for non-US investments. At the associate level,
'incredibly smart'
John Wei
in Boston is noted.
DLA Piper LLP (US)
is active at the international, federal, and state & local levels, with expertise in a diverse range of tax mandates, including international transfer pricing disputes, audit defense, and criminal tax matters.
Ellis Reemer
, who has expertise in both civil and criminal tax disputes, co-leads the team from New York with
Diana Erbsen
, whose practice is focused on federal and SALT tax controversies and criminal tax matters. In Los Angeles,
Michael Patton
 has significant knowledge of international transfer pricing, with a record of assisting multinational corporations in complex disputes.
Tamara Shepard
, located in Boston, specializes in handling appeals, and has experience handling issues arising from inbound investment activities for non-US businesses. Other core team members include
Joseph Myszka,
who works between Silicon Valley and Sacramento, and covers international tax disputes, and the New York-based
Naftali Dembitzer
, who handles contentious and non-contentious tax matters at the federal and state level. Associate
Victoria Gu
, in Silicon Valley, is likewise a key name.
Dealing with all facets of white-collar and regulatory enforcement cases, DLA Piper LLP (US) draws on its ability to supplement its domestic expertise with a vast global network to assist major corporations and individuals in extensive global investigations and enforcement proceedings. Particular areas of note for the practice are False Claims Act matters as well as incidents surrounding cybersecurity. A quartet of attorneys sits at the helm of the team, consisting of Karl Buch and John Hillebrecht in New York, as well as Chicago's Jonathan King, and Courtney Saleski, who splits her time between Philadelphia and Washington DC. 2022 saw the arrival of a number of new partners to the practice, including former Vinson & Elkins LLP partners Matthew Jacobs and Jessica Heim in San Francisco. Further additions are Boston's Eric Forni and Michelle Morgan in Wilmington, who held previous positions with the SEC and DOJ, respectively.
DLA Piper LLP (US)
has a growing workflow of deal-related litigation not only in its Delaware office, but also across its national office network.
John Clarke
in New York and
Melanie Walker
 in Los Angeles are co-chairs of the corporate and securities litigation group with, in which merger-related cases are handled, and head of Delaware litigation
John Reed
in Wilmington plays a pivotal role in all of that work - all of them of late have handled heavyweight litigation concerning special purpose acquisition companies.
Benjamin Schuman
  in Baltimore and
Jason Hopkins
in Dallas also play central roles in the practice.
Primarily centered out of Philadelphia and also drawing upon litigation resources spread throughout the firm's national network of offices,
DLA Piper LLP (US)
is well-positioned to represent automotive companies and parts manufacturers in product liability cases at federal and state level throughout the country. Clients benefit from a very efficient service which effective utilizes legal technology and a flexible approach to charge-out rates.
Matt Goldberg
 has amassed a significant amount of experience in the sector and heads up the firm's product liability automotive subgroup. Goldberg has had considerable success for Hyundai Mobis in defective airbag disputes, achieving notable successes for the client. Leveraging vast transportation regulatory expertise developed both in private practice, as well as in-house, as chief counsel to the federal auto safety regulator, Washington DC-based partner
Paul Hemmersbaugh
is popular among clients in a risk management setting as well as in litigation. On the aviation front, the New York office has secured successful outcomes for several airlines in putative nationwide class actions brought by plaintiffs seeking recourse for an  alleged failure to pay refunds for flights cancelled due to Covid-19.
Joel Dewey
left the firm in November 2022.
Forming a key part of the firm's '
best-in-class product liability and mass tort practice',
DLA Piper LLP (US)
 regularly achieves '
exceptional results'
for consumer product manufacturers in business critical, high-stakes litigation. The team, which has expertise on both sides of the coast and is also able to mobilize international resources, should the need arise, is best-known for its success in fending off mass tort and class action claims before the trial stage, through the use, for example, of effective Daubert strategies. A number of the firm's most significant matters arise within the food and beverages space, an area that the team is well-placed to represent clients across the gamut of compliance, regulatory and litigation matters as a result of core industry understanding, litigation prowess and overarching regulatory expertise. Los Angeles-based litigator
Angela Agrusa
 is particularly accomplished in this area and is currently forming part of multi-pronged defense effort for one the defendants in putative class action and product liability suits filed around the country relating to the alleged existence of heavy metals in baby food.
Atlanta-based
Christopher Campbell
heads up the overarching product liability and mass tort offering and is best-known for his work within the life sciences and healthcare field.
DLA Piper LLP (US)
 has a diverse national corporate and securities litigation practice that spans the US, with offices in New York, California, Texas, Delaware and other key jurisdictions. It is particularly active in cases involving the life sciences, financial services, insurance, and technology sectors, hence a client base that includes Goldman Sachs, Abengoa and AxoGen, Inc.
John Clarke
in New York and 
Melanie Walker
in Los Angeles are co-chairs of the practice. Clarke is representing Bristol-Myers Squibb Company in an action alleging breaches of a contingent value rights agreement. 
Caryn Schechtman
in New York led the defense of AxoGen, which creates innovative nerve repair products, and achieved the dismissal of claims arising from its IPO. 
John Hillebrecht
 in New York and 
Jason Lewis
in Dallas also play key roles in the practice. Experienced LA-based practitioner
Richard Zelichov
joined the firm from
Katten
in July 2023.
The 'top-notch, best-in-class' practice at DLA Piper LLP (US) handles a diverse range of mandates, including Hatch-Waxman suits, supply agreements, and drug pricing and market access matters. Matthew Holian and Andy Gilbert jointly head the practice from Boston and New Jersey, respectively. Holian assists medical device and pharmaceutical corporates with compliance investigations and defends clients against claims from patients in clinical trials, while Gilbert dispenses advice to life sciences companies on corporate financing, licensing, and M&A. In the New York office, Loren Brown, rated by clients as an 'internationally known and respected litigator', heads the disputes practice, frequently leading mass-tort actions for multinational life sciences companies including Pfizer, Novo Nordisk, and Honeywell. Katie Insogna works out of the Boston office, handling all matters concerning the defense of medical device and pharmaceutical companies in product liability litigations, while New York-based 'top-tier attorney' Lucas Przymusinski handles drug and device litigations, product safety-issues, and recalls.
The environmental practice group at DLA Piper LLP (US) was bolstered in April 2022, with the arrival of Gwen Keyes Fleming from Van Ness Feldman LLP; she splits her time between Washington DC and Atlanta and now co-heads the team alongside George Gigounas, who is based in San Francisco and San Diego. With coast-to-coast expertise, the practice is well placed to handle matters across the US and leverages its international network for support on cross-border mandates. It is particularly strong in emerging contaminants, such as PFAS, climate change and environmental justice issues and provides advice in relation to litigation and transactional matters. Fleming is an EPA alumna with experience in policy, compliance and enforcement defense, while Gigounas is a name for site clean-ups, product-related toxic exposure and pollution liability.
DLA Piper LLP (US)
 is valued by clients for its
'deep industry knowledge,' 
advising clients on mergers, acquisitions, divestitures, and reorganizations in addition to providing corporate support. On the regulatory front, the team assists clients with state, federal, and international insurance and reinsurance compliance. New York-based practice head
Aidan McCormack
is the global co-chair of the firm's insurance practice, advising on cross-border transactional and regulatory issues. Chicago's
David Mendelsohn
's practice centers on transactional and regulatory matters, while
Stephen Schwab
, also in Chicago, specializes in international insurance and reinsurance regulation and compliance.
DLA Piper LLP (US)
's
'extremely knowledgeable'
 team leverages the firm's international presence to take on multi-jurisdictional insurance and reinsurance litigation, with a focus on transactional liability coverage disputes including representation and warranties and loss mitigation matters. The practice also handles matters pertaining to D&O and professional liability, in addition to alternative risk transfer products.
Aidan McCormack
leads the team, providing support to insurers and reinsurers involved in litigation, arbitration and regulatory proceedings.
Joseph Finnerty III
handles representation and warranty matters, including litigation and investigations in relation to both private equity transactions and M&A.
Mark Deckman
 represents insurers in coverage disputes in a range of sectors, including environmental and product liability and first party property claims in the energy sector. All lawyers mentioned are New York-based.
Backed by the bench strength of a global network spanning the Americas, Europe, the Middle East, Africa, and the Asia Pacific region, the practice at
DLA Piper LLP (US)
 provides comprehensive management and enforcement services and safeguards the copyrights of such household names as Nike and The Home Depot through high-stakes litigation. The team is headed by
Sean Cunningham
 in San Diego,
Gina Durham
 in San Francisco, a specialist in rights creation, clearance, and prosecution, and
Tamar Duvdevani
 in New York, a seasoned litigator who counsels clients in the fashion and consumer goods sectors. The group was bolstered by the arrival from
Morgan, Lewis & Bockius LLP
 of partner
Kevin Fee
, who brings expertise to complex matters involving combined elements of copyright, administrative, and constitutional law, in May 2022 and senior associate
Rachel Fertig
, who advises clients across the art, music, tech, and media sectors, in September 2022.
DLA Piper LLP (US)
harnesses the bench strength of a global network spanning the Americas, and the EMEA and Asia Pacific regions. The team is headed by
Sean Cunningham
 in San Diego, seasoned litigator and tech and media sector specialist
Gina Durham
 in San Francisco, and
Tamar Duvdevani
 in New York, who brings expertise to trademark and right of publicity disputes. Other key figures include
Melissa Reinckens
in San Diego, who provides experience in competitor lawsuits (state and federal Lanham Act) and regulatory and administrative challenges, and
Tamany Vinson Bentz
in Los Angeles, who handles novel disputes relating to digital media and consumer products. Partner
Michael Geller
in Chicago was promoted in April 2022, while
Kevin Fee
 in DC joined the firm from
Morgan, Lewis & Bockius LLP
 in May 2022.
Marc Katz
 heads
DLA Piper LLP (US)
's practice from Dallas, and has a special focus on unfair competition and trade secret litigation. The practice is known for its experience in dealing with the full spectrum of employment matters such as wage and hour litigation, class action work, discrimination matters, and COVID-19 requirements for employers. Other key names within the practice include New York-based
Mary Dollarhide
 and San Diego-based
Julie Dunne
for wage and hour class actions,
Brian Kaplan
 and
Joseph Piesco
 in New York for extensive litigation experience, and
Kim Askew
in Dallas for experience in matters relating to discrimination and harassment.
Steven Taeusch
joined the San Francisco office from
Goodwin
in March 2022 and brings particular expertise in wage and hour matters.
DLA Piper LLP (US)
handles the full range of matters, with particular emphasis on union organizing and contract administration, advice on the National Labor Relations Act and negotiating collective bargaining agreements. Dallas-based lawyer
Marc Katz
leads the employment practice group, which also adept at handling labor-related arbitrations, and litigation before the NLRB. An ex-employee of the NLRB, Washington DC's
Harriet Lipkin
 is an important name for such matters and she lends her considerable experience to unfair labor practice cases and union organizing efforts. From the New York office,
Joseph Piesco
 is similarly well-versed on traditional labor matters in the space. San Diego-based attorney
Kevin Harlow
 and of counsel
Steve Hernández
are key names for defending employers against unfair labor practice charges.
DLA Piper LLP (US)
's wide-ranging transactional capabilities span M&A, private equity, SPACs, restructurings, fund formations, capital markets, and financings. Recently, the team has been active in a number of emerging industries, including crypto, insurance, media, sports and entertainment. Silicon Valley-based practice head
Stacy Paz
is known for handling a significant number of the firm's M&A mandates, while
Gerald Rokoff
 is dedicated to the tax structuring of asset management and financial product transactions. Chicago-based
Tom Geraghty
, who advises fund sponsors and investment advisors, is an established authority on investments in digital currencies.
Frank Mugabi
shifts his focus between international tax planning and transactional tax, with a particular focus on the oil and gas sector. Other recommended individuals include
Drew Young
 and Boston-based associate
Kurtis Weaver
. All named lawyers are based in New York unless noted otherwise.
DLA Piper LLP (US)
stands out for its prominence in high profile and bet-the-company class action and civil litigation work spanning the pharmaceutical, insurance, and sports industries. Practice head
Lisa Tenorio-Kutzkey
is situated in San Francisco and routinely assists large corporations in price fixing and market allocation conspiracy matters. Washington DC-based
David Bamberger
's practice consists of litigating complex antitrust and trade regulation matters across federal and state courts. First-chair trial lawyers include
John Gibson
in Los Angeles, who specializes in healthcare and high-tech class action and multi-district litigation, and
John Hamill
in Chicago, who defends clients in a full spectrum of commercial litigation including antitrust and commercial litigation particularly in the telecoms, sports and healthcare areas.
DLA Piper LLP (US)
offers a diverse and geographically broad team, which is especially adept in handling class action lawsuits, privacy disputes relating to cutting-edge technologies, violations of contract and business disagreements, with many of the firm's key litigators offering expertise in areas such as antitrust law, product liability, and white-collar crime. Recent notable work includes defense of Walmart in a Covid-related dispute.
Angela Agrusa
, a seasoned litigator based in Los Angeles, co-heads the practice with
John Hamill
 based in Chicago. Other highly regarded litigators include
Isabelle Ord
 in San Francisco,
Keara Gordon
 in New York and
Christopher Young KC
 in San Diego.
DLA Piper LLP (US)
scores highly with clients for its advice that '
marries legal acumen to business sophistication
'. The growing practice recently added new clients across a diverse spread of sectors, including energy, financial services, and manufacturing. Global group co-chair
Kate Brown de Vejar
splits her time between New York and Mexico and acts on a broad range of commercial and investment arbitration cases; she successfully represented the Republic of Lithuania in an investment treaty case brought by a Russian fund in respect of the nationalization of Bankas Snoras. New York-based
Kiera Gans
is noted as '
incredible in her focus on the client
'.
DLA Piper LLP (US)
 has maintained strong activity levels, advising on a range of IPOs before that market shut down, and then moving on to a steady pipeline of follow-on offerings. The firm worked on an impressive number of SPAC IPOs and during 2022 advised on a series of de-SPAC transactions. It is best known for mid-cap deals, equally strong for issuer and underwriter engagements. Life sciences, technology, REITs, aerospace and defense are key sectors. New York partner 
Christopher Paci
 leads the capital markets group, which includes chair of the SPAC transactional practice
Jeffrey Selman
 in San Francisco and New York-based emerging talent
Stephen Alicanti
, who is also noted for SPAC transactions. Seattle-based 
Bianca LaCaille
 impresses at associate level.
The 'extremely knowledgeable' team at DLA Piper LLP (US) handles corporate restructurings of service providers, strategic alliances between payors and physicians, and the development of provider networks. As 'a master of his craft', practice head Joshua Kaye exhibits 'exceptional knowledge and experience' in healthcare M&A matters, while Joshua Samek focuses on financing deals and value-based healthcare M&A issues. Russell Sass focuses on advising clients on anti-kickback related matters and the corporate practice of medicine. Based in Washington DC, Kristi Kung is 'unmatched' in advising providers, emerging health IT companies, and investors in the digital health industry on regulatory issues relating to telehealth products, while Donna Thiel has ample experience in advising on fraud and abuse and reimbursement matters. David Kopans joined the Washington practice from Jones Day in May 2022, contributing his expertise in acting for managed care organizations in transactional and value-based payment arrangements. All practitioners are part of the Miami practice unless specified otherwise.  
The environmental practice group at DLA Piper LLP (US) is led by George Gigounas, who splits his time between San Francisco and San Diego, and Gwen Keyes Fleming, who splits her time between Washington DC and Atlanta and joined the firm from Van Ness Feldman LLP in April 2022. The practice offers coast-to-coast expertise and is particularly strong in PFAS, plastics and climate change issues. It acts for high-profile clients in the manufacturing, defense and chemical sectors.
DLA Piper LLP (US)
advises clients on environmental issues relating to corporate, real estate and finance transactions. It utilizes its products liability and PFAS teams for support on transactions in heavily regulated industries and the team is led by
George Gigounas
, who splits his time between Washington DC and Atlanta, and
Gwen Keyes Fleming
, who recently joined from
Van Ness Feldman LLP
 and splits her time between San Francisco and San Diego.
Jeff Salinger
in New York is a key name for ESG issues, climate change matters, brownfield redevelopments and health and safety issues.
The patent prosecution offering at DLA Piper LLP (US) is led by Boston-based patent prosecution national chair Larissa Bifano , described as 'incredibly business-minded'; San Diego-based co-practice group leader Sean Cunningham ; and deputy practice group leader Gina Durham , who is based in San Francisco. The team has undergone significant change in 2022 since the arrival to the Philadelphia office of three specialized IP partners from Troutman Pepper in early 2022: health sciences specialist Raymond Miller; patent expert Joseph Helmsen, and N Nicole Endejann, who is adept in patent prosecution. Additionally, patent due diligence partner Melissa Harwood joined the Seattle team from Polsinelli PC in April 2022. Associate Joseph Wolfe, who assists on many of the team's most complex matters, is a name to note.
DLA Piper LLP (US)
's team is headed by Silicon Valley-based intellectual property and tech specialist
Rajiv Dharnidharka
, Chicago-based
Paul Steadman
, who leads on many of the team's most noteworthy cases, and experienced litigator
Leon Medzhibovsky
, who works from the New York office. Working for clients ranging from Nike to Trilogy 5G, the practice is well-versed in handling trade secret matters with significant values at stake, frequently involving alleged misappropriation by former employees.
DLA Piper LLP (US)
's sizeable cross-country practice in investment funds '
possesses a wealth of structuring expertise
' and '
the right specialist knowledge on the LP side of private equity
'. The firm has a strong reputation for investor-side counsel in various respects, and on the sponsor side has developed its practice in recent years, with focus put on the real estate, energy and infrastructure spaces. The broad investment management and funds group is co-led by
Jesse Criz
and
David Parrish
, in Chicago and Austin respectively. The sponsor-side subgroup is helmed by Chicago's
Nathaniel Marrs
, while
Nicole Brennig
in Austin oversees the investor-side group.
Counting major technology and software companies among its key clients, DLA Piper LLP (US) has in-depth experience of advising on ERISA, executive compensation, and benefits aspects of M&A and equity arrangements, with standout work for the likes of Mozilla, Humana, and Stripe. practice head Rita Patel regularly advises domestic and international companies on complex regulatory frameworks, including ERISA, Section 409A, and 280G. Julia Kovacs' expertise lies in supporting clients with health and welfare benefit plans, while Michelle Lara provides comprehensive advice with respect to the design and implementation of cash incentive plans and severance arrangements. Associate Mary Claire Blythe handles securities laws related to pension and welfare. All attorneys are based in Washington DC.
DLA Piper LLP (US)
continues to expand its presence in the private equity market, adding a group of around 30 PE attorneys from
Honigman Miller Schwartz and Cohn LLP
in April 2022, including five partners. The practice focuses on the middle-market, combining considerable strength in complex cross-border transactions with a sector based approach across key industries including technology and healthcare. The team is headed from Atlanta by
Joseph Silver
, vastly experienced representing PE firms on M&A, leveraged buyouts, and equity investments.
Gerry Williams
is also a key contact it Atlanta, while in New York,
James Kelly
is a trusted advisor to several major funds. The Chicago office has been bolstered by the addition of
Joydeep Dasmunshi
from
Perkins Coie LLP
 in August 2022, who is highly experienced in the technology sector, while in the same month, New York-based
Oliver Olah
joined from
Greenberg Traurig LLP
 to strengthen the team's international transactional offering.
The Los Angeles-based team at
DLA Piper LLP (US)
represents a broad mix of high-profile individual artists and organizations from across the entertainment industry in copyright matters, rights of publicity cases and fraud suits.  The team is led by transactions specialist
Tom Ara
and New York-based sports financing expert
Peter White
. Seasoned practitioner
Michael Garfinkel
litigates across the industry; he is currently representing William Morris Endeavor Entertainment in a breach of contract dispute that continues a longstanding working relationship between Garfinkel and the major talent agency. Intellectual property expert
Tamany Vinson Bentz
takes a keen interest in present-day entertainment issues such as influencer liability and the value of hash tags, representing celebrity  fitness Tracy Anderson in a complex copyright dispute involving copyrighted choreography. Another name to note is
Jason Taylor Lueddeke
, a resourceful litigator who provides key support to Garfinkel and Bentz.
DLA Piper LLP (US)
's Los Angeles-based team handles music and media acquisitions, promotional partnerships and various matters at the intersection of technology and experiences such as the first ever NFT drop from space. Practice co-head
Tom Ara
specializes in strategic industry transactions and is representing VVIP Venture in the acquisition of National Enquirer, National Examiner and Globe. Fellow practice co-head
Robert J. Sherman
's practice includes music rights acquisitions and entertainment bankruptcy proceedings. Final practice co-head
David Markman
frequently negotiates on behalf of above and below-the-line talent. He currently represents Jeanie Buss and David McLane on multiple transactional issues relating to their all-female wrestling organization: Women of Wrestling. Another name to note is
Katherine Imp
who provides key support to Ara on a wide array of matters.
DLA Piper LLP (US)
handles the full array of construction mandates, including disputes, project financing and transactional matters on a domestic and international level. The practice's also oversees non-contentious matters including design and construction agreements for an assortment of clients.
Robert Crewdson
works from Atlanta and has deep experience in transactional and litigation matters; he also often undertakes due diligences on construction projects.
Anthony Meager
is located in Baltimore and offers extensive expertise construction projects and is also proficient in construction arbitration and disputes.
Brian Fielden
 is based in Atlanta and is reputed for his expertise of P3 and assists the GIIA on matters concerning infrastructure.
John Ducat
is noted, also working out of Atlanta.
DLA Piper LLP (US)
has a strong track record in renewable energy infrastructure and handles the acquisition, development and sale of solar, wind, and hydro projects. The firms is also currently advising companies on a number of issues relating to the production of hydrogen in the US such as the negotiation of offtake contracts.
Robert Gruendel
heads the practice from New York; he centers his practice around oil and gas project development. In Washington,
Vanessa Wilson
leverages her transactional expertise to advises energy companies and infrastructure funds on project construction and financing.
DLA Piper LLP (US)
works with a burgeoning roll of blue-chips on an ever growing volume of domestic and cross-border M&A. The US-based team, which maintains a strong foothold in the middle-market space, is increasingly engaged in multi-billion dollar deals in an array of sectors, including healthcare, consumer goods, real estate, manufacturing and technology.
Christopher Giordano
– the newly appointed chair of the M&A group – specialises in acquisitions, divestitures, securities law issues and corporate governance; he offers advice to a mix of private and publicly traded companies and REIT sponsors.
Jonathan Klein
is the other key point of contact in the team; he has a strong background in representing companies in negotiated deals, as well as bidders in contested transactions. Both practitioners are based in New York.
The Legal 500 Future Lawyers Verdict
Winner of a Future Lawyers international secondments award, DLA Piper has a renowned global presence with plenty of opportunities for recruits to work in other offices, both regionally and overseas. Trainees can also expect a supportive training programme, which acts as a 'welcoming environment to grow as a junior lawyer'. At DLA Piper you will be given lots of 'responsibility and a broad range of tasks', along with ample client contact and opportunities to prove yourself. Indeed, trainees are 'consistently exposed to high-quality work here'. The scale of the firm is not to be underestimated though; as a result of the large trainee intake, 'when you start, you can feel like a very small fish'. What's more, working for such a large firm may mean that 'there are often large demands on your time' and that you may have to work long hours. Yet, demanding work comes with its own rewards; one respondent recalled their best moment, an occasion where 'my matter partner was on holiday and trusted me to complete the sale of a £40+ million site'. While this may sound daunting, trainees were keen to emphasise that help is always at hand. DLA Piper colleagues are 'very supportive' and 'everyone is very approachable and willing to assist you with any questions and queries'. There was some criticism about the firm's organisation of social events, (a possible result of the pandemic, concluded some recruits). But the 'strong commitment to pro bono work' made a lasting impression on trainees. If you are interested in being a part of a firm where colleagues are 'bright, dynamic and genuinely lovely to work with', and where you can also receive a 'free breakfast every morning', research DLA Piper.