DLA Piper LLP (US) > Washington DC, United States > Firm Profile
DLA Piper LLP (US)
Offices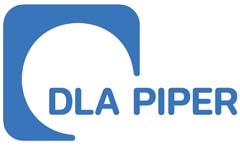 DLA Piper LLP (US)
500 EIGHTH STREET, NW
WASHINGTON, DC 20004
United States
DLA Piper LLP (US) > The Legal 500
Rankings
DLA Piper LLP (US)
  has an exceptional track record of bringing mass torts to an early end and has achieved outstanding pre-emption and Daubert victories in MDLs. The team combines litigation strategy with a background in science and has been described as '
excellent at crisis management
' with a '
very deep bench
'. Atlanta-based
Christopher Campbell
, who is described as '
excelling the clients' expectations
' leads the practice together with
Loren Brown
 in New York who specializes in multi-district litigation and
James Brogan
 in Philadelphia. The team has been bolstered with the arrival of
David Jaroslaw
,
Keelin Kavanagh
 and
Arthur Hoffmann
 from
Greenspoon Marder LLP
 in February 2020.
John Phillips
also joined the firm from
Paul Hastings LLP
 in March 2020. '
Thorough and proactive
'
Katie Insogna
, now a partner, is a name to note, as is
Matthew Holian
, described as a standout lawyer, with '
a gift for articulating complex concepts clearly and concisely
'.
DLA Piper LLP (US)
combines strong licensing expertise in transactions with longstanding experience in settlement agreements and a stand-alone licensing practice covering biotechnology and other emerging technologies. Universities and other research institutions frequently rely on the group for the licensing aspects of joint ventures, collaborations, and spin-offs. As part of one of the world's biggest law firms, the US licensing team offers impressive cross-border clout, a major plus for the group's many prestigious national and international clients. The automotive, technology, life sciences, and retail sectors account for a substantial part of the caseload. The trio at the helm of the practice consists of San Diego's
Mark Lehberg
, the global co-chair of the firm's commercial contracts practice; Silicon Valley's
Victoria Lee
, who co-chairs the firm's technology sector group; and Boston's
Larissa Bifano
, whose patent prosecution team complements the licensing practice nicely.
DLA Piper LLP (US)
has a prominent M&A practice with key lawyers in New York and Houston. The practice group distinguishes itself mainly through the frequent representation of global financial institutions and leading companies, such as Coca-Cola. At the head of the two main offices are M&A, private equity and corporate finance expert
Jonathan Klein
, and vice-chair 
Drew Baldinger
, respectively. The group, which also covers local and national transactions, specializes in international stock-for-stock mergers, management buyouts and divisional purchases and sales. In addition, the team also draws expertise from the tax, antitrust and IP departments to provide a cross-practice service. Technology, life sciences, real estate and insurance are among the main sectors of expertise.
Led by
Andrew Serwin
, the data protection group at
DLA Piper LLP (US)
acts for household name clients such as DropBox, Target and Visa. Fielding an expert team of security and technology consultants, the broader practice handles breach response, privacy litigation, multi-jurisdictional compliance and enforcement matters. Key figures in the team include
Carol Umhoefer
in the Miami office,
Edward McAndrew
in Wilmington, Washington DC-based
Jennifer Kashatus
 and
Anna Spencer
in Atlanta. Highly regarded for its crisis management work, the team recently represented telecoms operator MyLife in an FTC investigation for alleged violations of FCRA/ROSCA, and also represented the client in related litigation. In addition, it acted for Visa in relation to its proposed blockbuster merger with financial services company Plaid. 
Kate Lucente
 is also recommended.
Tracy Shapiro
 departed for
Wilson Sonsini Goodrich & Rosati
in March 2020, while
Ron Plesco
joined from KPMG in July of the same year. Jim Halpert has now left the firm.
DLA Piper LLP (US)
has an excellent reputation for handling some of the largest and most complex outsourcing transactions in the market, including matters involving the outsourcing of core business processes. Key areas of focus for the team include the healthcare, financial services, retail, and energy sectors, and it also acts for state bodies. Operating from the firm's Chicago and Los Angeles offices, practice head 
Vincent Sanchez
 stands out for his expertise in handling global technology outsourcing transactions.
Gregory Manter
in San Diego is a key practitioner. Dallas-based senior attorney 
Brian Joe
is noted for his strength in handling outsourcing matters involving data centres. Anne Friedman has left the firm.
With expertise across wireless, wireline, satellite and broadband,
DLA Piper LLP (US)
is the port of call for big names such as T-Mobile, Deutsche Telekom and Motorola. The group has extensive experience in spectrum allocations, media ownerships issues and regulatory approval for transactions. The firm's international network places it in a solid position to handle global satellite matters, including obtaining satellite authorizations across Europe, Asia and the Middle East. Additionally, the team advises not-for-profits such as The Wireless Association on the deployment of 5G, and also advised the National Urban League on its aim of providing greater access to broadband for minority communities.
Nancy Victory
jointly leads the practice and focuses on both regulatory and transactional matters, particularly on wireless, satellite and cable issues. Fellow practice head
Michael Senkowski
is adept in wireless policy and spectrum allocation, and has cleared some of the biggest transactions in the industry. Also recommended are spectrum auctions specialist
Eric DeSilva
, wireless expert
Edward Smith
, and
Tony Lin
, who joined from
Hogan Lovells US LLP
in February 2021.
Rated by clients for its '
unparalleled know-how of the law and the industry
',
DLA Piper LLP (US)
 has been involved in some of the biggest deals in the wireless, satellite, broadcasting and broadband industries. Headed up by former chief of staff of the FCC
Michael Senkowski
 and
Nancy Victory
, the team acts for a variety of major telecoms providers, satellite carriers, investors and communications-related associations. Of particular note, Senkowski and Victory jointly advised T-Mobile on a range of issues relating to its historic merger with Sprint. Other key contacts include wireless specialist
Eric DeSilva
 and
Edward Smith
, who is a former FCC official and spectrum policy specialist. Associate
Peter Shroyer
is a promising name at junior level.  All named lawyers are based in Washington DC.
DLA Piper LLP (US)
draws on land use and zoning expertise from across its expansive office base nationwide to provide comprehensive service to property owners, purchasers, and lenders on regulatory issues arising from major real estate projects across the country. Chicago-based
Richard Klawiter
 recently acted for Related Midwest, alongside 
Katherine Jahnke Dale
, in relation to the site acquisitions and entitlements for two tower buildings in the city. Also in Chicago, 
Theodore Novak
 is recognized for his experience in some of the most significant and controversial real estate and land use projects in the Midwest. The team has an equally strong presence in California. 
Jerold Neuman
 in LA reflects the wider practice group's strength in PPP projects, while 
Kyndra Joy Casper
 is a key advisor on compliance with the CEQA. At the associate level, 
Karen Hallock
covers both entitlements and land use litigation. In Reston, Virginia,
Antonio Calabrese
is praised for his '
extraordinarily consistent results
' in facilitating the approval of major mixed-use applications.
'
One of the deepest, most sophisticated real estate practices in the country
',
DLA Piper LLP (US)
is home to a full-service real estate offering. In the acquisition and disposition space, the department is routinely engaged in multibillion-dollar transactions, both of single assets and extensive portfolios, with the capacity to lend support on relevant cross-border investment, joint venture and finance components. Its construction, design and development service is supplemented by formidable environmental, land use, zoning and condominium easement expertise; while leasing activity is centered around sale-leaseback, lease enforcement, tenant bankruptcy and foreclosure matters. Department chair
John Sullivan
is a '
pre-eminent practitioner
' for equity, debt, hybrid and joint venture transactions and is closely supported by co-vice chair
Barbara Trachtenberg
, a lawyer principally focused on development-related joint ventures; the pair operate from Boston alongside the '
very talented
'
Cara Nelson
, who is a junior partner, exemplary of the team's '
deep bench strength
'
.
Elsewhere, the firm is praised as fielding the '
most knowledgeable and accomplished real estate practice in Washington DC
', where
Frederick Klein
represents domestic and off-shore investors in large-scale projects throughout the US. The firm has an extensive domestic and international footprint, with other key names based in New York and Chicago.
DLA Piper LLP (US)
combines domestic strengths with notable work on global cartel investigations; in the cross-border space, the team also benefits from its access to the firm's immense global network. The dedicated cartels group – led by
Lisa Tenorio-Kutzkey
(San Francisco) – focuses on cartel defense and government enforcement actions, with particular expertise in leniency and amnesty applications, as well as no-poaching agreements. '
Smart, tactical, and experienced
', Tenorio-Kutzkey stands out for her defense of clients in significant criminal cartel investigations conducted by the DOJ with respect to price-fixing, bid-rigging and market allocation conspiracy matters. Alongside its FTC and DOJ experience, the team also has an enviable track record in investigations and enforcement actions conducted by the regulators in the UK, Europe, Australia, and Asia. Former co-head Lesli Esposito has left the firm.
The e-discovery and information management team at
DLA Piper LLP (US)
 comprises dedicated attorneys, litigation support professionals and certified information governance professionals. As part of its e-discovery service offering, the firm advises on a huge variety of litigation, non-dispute matters and information governance. The practice group is experienced in crafting defense discovery strategies in class action settings and regulatory investigations. Contacts in the team include counsels
Jennifer Feldman
, who is based in San Diego; Los Angeles-based
Leeanne Mancari
; and New York-based senior counsel
Andrew Peck
, a former magistrate judge for the Southern District of New York.
Clients rate the 
DLA Piper LLP (US)
 team for its '
track-record in working with technology-driven platforms to issue precedent-setting asset class transactions
'. The group is heavily involved in the ABS market, with experience in CLOs, insurance-linked securities, credit-tenant lease financing and esoteric ABS. Heading the group from the New York office is CLO specialist 
Richard Reilly
, while Boston-based 
Andrew Sroka
 ('
one of the best lawyers I have worked with
' according to one client) focuses on non-traditional asset classes, with an increasingly busy fintech practice relating to small business and consumer loans. David Ridenour has now left the firm.
Praised for its '
accessible and responsive service
', as well as its '
flexible and aggressive billing
strategy
',
DLA Piper LLP (US)
's '
knowledgeable and experienced
' projects team continues to gain market share among sponsors, lenders and equity investors, which are appreciative of its ability to strike
'the right balance of caution and common
sense'.
The firm's aptitude at handling global projects, aided by a vast international network of offices, is also a significant selling point. Washington DC-based partner 
Vanessa Richelle Wilson
heads the projects, energy and infrastructure team and is appreciated for her '
depth of experience and patient
disposition
', in relation to renewable energy project finance matters.
DLA Piper LLP (US)
is noted for its extensive ITC experience in addition to its strong federal court and PTAB patent litigation practice, allowing clients to rely on the firm as sole representative for complex matters involving the ITC, district courts, the Federal Circuit and the PTAB. The group's size and its wide-ranging sector expertise—spanning the technology, electronics, life sciences and automotive sectors as core industries—attract US and international market giants. Washington DC-based
Ann Ford
 is the US chair and global co-chair of the firm's clients and sectors practice and of its intellectual property and technology practice, with Silicon Valley's
Mark Fowler
acting as vice chair of the IPT practice.
Sean Cunningham
in the San Diego office leads the US patent litigation practice. Also recommended in San Diego is
Erin Gibson
, a key member of the ITC group.
Helena Kiepura
 joined the DC office from
Kirkland & Ellis LLP
 in June 2021.
DLA Piper LLP (US)
provides global IP coverage on high-profile and complex trademark cases, with an additional focus on trademark portfolio management and experience advocating for and drafting IP legislation. Co-chair of the IP and technology practice 
Ann Ford
 splits her time between New York and Washington DC, and is highly regarded by clients for her work on trademark transactions, trademark litigation and pre-litigation cases. In San Francisco, 
Gina Durham
 chairs the US trademark and copyright team and is a well-regarded trademark litigator for high-profile blue-chip companies; while 
Frank Ryan
 in New York co-chairs the IP and tech practice and focuses on litigation, and other IP matters in the sports, media and entertainment sectors.
DLA Piper LLP (US)
stands out for its strong national footprint, which includes, but also extends beyond, traditional centers such as Silicon Valley, Boston and New York. The firm is also well positioned in increasingly important hubs such as Austin; 
Jeffrey Lehrer
chairs the team from Northern Virginia. The firm also bulked up its New York practice with the recruitment of three partners—
Charles Torres
,
Imri Eisner
and
Adam Brenner
—from
Perkins Coie LLP
. Given the firm's size, it is well placed to handle multidisciplinary matters spanning multiple jurisdictions, though client's also note that '
the service provided feels like that of a boutique firm
'. Other key partners in the team include the highly rated
Curtis Mo
in Palo Alto, and
Trenton Dykes
in Seattle.
DLA Piper LLP (US)
has a longstanding reputation in the sports and entertainment sectors and is now establishing itself as a leading player for e-sports and live streaming. The team regularly acts for big names in this space such as Twitch Interactive, Allied Esports International and Atlanta eSports Ventures, advising on joint ventures, licensing, sponsorship and promotional agreements. The team also acts for a roster of traditional broadcasters, over-the-top broadcasters, advertisers and production companies. A contact in this space is Los Angeles-based
Benjamin Mulcahy
, who chairs the practice nationally and has broader expertise across IP and technology matters. Associate
James Stewart
 is recommended for matters relating to sweepstakes, contests and other promotions. Gina Reif Ilardi took an in-house position at Vindex.
DLA Piper LLP (US)
represents a good mix of banks, financial institutions, venture capital funds, start-ups and emerging growth companies. The firm has been involved in significant IPOs, M&A transactions, and continues to represents major banks and credit card companies on e-payments and related regulatory issues. Other key areas of expertise, both domestically and globally, include blockchain, financial infrastructure and software, online lending and SAFTS (simple agreements for future tokens). Team chair
Margo Tank
in Washington DC has over 20 years' experience working in the fintech market.
David Whitaker
in Chicago is highly experienced in e-commerce and financial services. Seattle-based corporate partner
Trenton Dykes
is also singled out by clients.
DLA Piper LLP (US)
is praised for its '
great legal support – using a strong balance of sound legal and commercial business pragmatism
'. The multi-disciplinary practice group covers the gamut of tech-sector issues, including strategic sourcing and partnership agreements, IP commercialization, corporate finance and M&A. This includes advice to blue-chip corporates and media companies, through to start-ups and emerging technology companies, with expertise that spans fintech, open source technology, and cloud computing. The highly rated
Victoria Lee
co-chairs the group from Silicon Valley, and is commended by one client as acting '
as if she is one of my team
'. Fellow co-chair
Vincent Sanchez
in Los Angeles is a highly regarded IT and sourcing lawyer, as is San Diego-based commercial contracts co-chair
Mark Lehberg
.
DLA Piper LLP (US)
's REIT practice represents real estate owners and operators, tax-exempt institutional investors, foreign investors, and private equity funds. Moreover, it regularly acts for public and private REITs from formation to acquisition, with a specialist practice in the formation of public, non-traded REITs, led by
Robert Bergdolt
from Raleigh. He led the firm in a variety of multibillion-dollar acquisitions, including work with Black Creek Industrial Property REIT and a cross-border deal with AXA Investment Managers. 
Kerry Johnson
focuses on the listed-REIT side of the practice. San Diego-based
Darryl Steinhause
is highlighted by clients as '
exceptional on all levels
' and stands out for his expertise in securities transactions and specialized tax matters.
The highly diverse international tax practice at
DLA Piper LLP (US)
handles complex, standalone tax planning mandates for a global client base. On the West Coast, chair
Sang Kim
 (based in Silicon Valley) is retained by world-leading names in the technology and life sciences sectors, with stand-out work including India- and China-based inbound joint ventures, transfer pricing strategy, APAs and worthless stock reductions. Further key partners include
Philip Rogers
,
Kevin Glenn
and
Frank Mugabi
in New York, and
Ben Olivas
in Silicon Valley. Additional team strengths include BEAT mitigation strategy, supply chain conversions and and tax-efficient migrations. Also of note, the firm has touted its commitment to diversity, with over 70% of recent promotions being female or ethnic minority lawyers. Michael Hardgrove has left the firm.
DLA Piper LLP (US)
's tax controversy experts have an impressive track record in a huge variety of tax proceedings and have also developed expertise in previous positions held at the IRS and Department of Labor. Criminal tax disputes at the state and federal level are a particular strength; New York-based practice heads
Ellis Reemer
 and
Diana Erbsen
 represent high-net-worth individuals, accounting firms and senior executives in IRS enforcement matters, administrative investigations, whistleblowing complaints and voluntary disclosures. Los Angeles-based
Michael Patton
is a key name for international transfer pricing disputes; 
Tamara Shepard
 in Boston regularly handles IRS appeals; and
Joseph Myszka
in Silicon Valley handles high-stakes audits for global consumer goods and technology companies.
DLA Piper LLP (US)
's white-collar team advises large corporations in sprawling investigations across the globe. Particularly active in the pharmaceutical sector, the firm has also developed a reputation for representing companies in the technology, oil and gas, and retail sectors.
John Hillebrecht
, a veteran trial and appellate lawyer, is well-versed in criminal and civil litigation; Chicago's
Jonathan King
 is recommended for FCPA issues, compliance and investigations; 
Karl Buch
has a focus on government and regulatory investigations; and
Courtney Saleski
in Philadelphia handles high-stakes litigation and internal and government investigations.
Scott Wilson
 joined from
Boies Schiller Flexner LLP
 at the end of 2019. All partners are based in New York unless otherwise stated.
DLA Piper LLP (US)
's strengths in this space lie in defending automotive manufacturers against nationwide class actions, alleging defects or surrounding emissions-related claims. The team also represents clients in multidistrict litigation. It can draw on the firm's global presence, experience in the automotive sector and different forms of legal tech such as litigation analytics that use historical data about judges, lawyers and parties to inform strategies.
Christopher Campbell
 in Atlanta co-heads the team with
Loren Brown
 in New York and
James Brogan
 in Philadelphia.
Joel Dewey
 in Baltimore, an MIT trained engineer and trial lawyer, is a name to note.
DLA Piper LLP (US)
 represents manufacturers in a broad array of industries in toxic tort and chemical exposure litigation. The firm acts as trial counsel for companies facing asbestos-related losses, is currently handling an MDL surrounding a chemical used in Aqueous Film-Forming Foam and is engaged by clients in the defense of Prop 65 notice of violations.
Christopher Campbell
in Atlanta chairs the product liability and mass torts practice, while 
Loren Brown
 in New York and
James Brogan
 in Philadelphia lead the global and US litigation practice. Experienced first-chair trial lawyer
John Phillips
 joined from
Paul Hastings LLP
 in March 2020.
Part of the strength of 
DLA Piper LLP (US)
 is its ability to engage experienced local counsel in courts across the US, whether in securities class actions or regulatory enforcement procedures. The firm's international office network also positions it well to handle cases involving both domestic and foreign corporates, investment banks, accounting firms, underwriters and investment advisers. 
John Clarke
 in New York and 
James Mathias
 in Baltimore lead the corporate and securities litigation practice. Among its prominent practitioners are
Jeffrey Rotenberg
 and
John Hillebrecht
 in New York who together acted for Hain Celestial Group in a class action alleging the company made misleading statements about its inventory and revenues because it was engaged in channel stuffing.
Jason Lewis
  in Dallas also plays a central role in the practice.
DLA Piper LLP (US)
 launched its hemp and hemp regulated products/CBD group in 2020 and is considered by clients to be '
among the best especially when it comes to FDA issues
'. In addition to FDA regulatory matters, the team is also recognized for its strengths across IP and corporate matters, enabling it to provide comprehensive advice on sourcing and supply chain, contracting, label and packaging review, testing assessment, e-commerce-related issues, privacy and corporate structuring.
Stefanie Fogel
 in Boston leads the team and is '
beyond wonderful to work with
'.
DLA Piper LLP (US)
 is a recognized name for IP matters in the life sciences sector, leveraging a global footprint and depth of experience in the management of patent portfolios, post-grant reviews and ANDA litigation, alongside a strong patent infringement practice. Boston-based practice co-head
Matthew Holian
 manages a busy litigation practice, covering mass torts and product liability, and is also active in regulatory and enforcement matters. Fellow co-head 
Andrew Gilbert
, based in Short Hills, is a contact on the transactional side, with deep experience in M&A, public and private offerings, and investment deals. 
Lisa Haile
 in San Diego is a name to note for patent protection, as are New York-based 
Loren Brown
 and
Lucas Przymusinski
, who are experienced in defending pharmaceutical product liability actions.
Katie Insogna
 made partner in the Boston office in April 2020.
DLA Piper LLP (US)
provides a strong mix of regulatory and transactional services to healthcare providers, private equity firms and physician groups. Of recent note, the team has been advising on regulatory matters relating to Covid-19, and has developed a strong understanding of CARES Act funding and legislation. Additional expertise includes digital health and enforcement defenses. The practice group is led from Miami by
Joshua Kaye
, who focuses on M&A and private equity transactions. Washington DC-based
Kristi Kung
also comes recommended for her expertise in digital health.
Based in New York,
DLA Piper LLP (US)
represents a wide range of clients, from start-ups to established global life and non-life insurers and reinsurers, capital providers, banks and other financial institutions. 
Michael Murphy
heads the practice. Representing Lloyd's of London syndicates, the firm has been involved in the high-profile regulatory investigation concerning conspiracy amongst regulators and New York State's Governor to deprive the NRA of its ability to procure insurance, banking facilities and other critical goods and services to run its business.
Aidan McCormack
 and 
'extraordinary trial lawyer'
Shand Stephens
 are also recommended.
DLA Piper LLP (US)
's insurance practice houses a strong multi-disciplinary team with experience in corporate and commercial work to provide a full service offering to a broad client base that includes start-ups, established life and non-life insurers, financial institutions, capital providers and other insurance industry participants.
Michael Murphy
regularly represents clients in a wide range of transactions, with particular emphasis on reinsurance and insurance-related litigation and arbitration. In addition, the team advises clients on AI and machine learning, blockchain, intellectual property, and product development.
In 2020,
DLA Piper LLP (US)
confirmed is status as one of the country's most active patent litigation practices. As one of the largest teams in the US, the group is able to handle large disputes from a wide range of sectors, with technology, automotive, life sciences and retail-related litigation forming the heart of the caseload. With the arrival of life sciences experts
Susan Krumplitsch
, formerly at
Cooley LLP
,
Soumitra Deka
, formerly counsel at
Arnold & Porter
, and former
Gibson, Dunn & Crutcher LLP
practitioner
Michael Sitzman
in the San Francisco office between November 2019 and January 2020, the West Coast life sciences practice received a noticeable boost. In addition to the comprehensive US offering that includes district court, PTAB, Federal Circuit and ITC disputes, the practice also scores with its wide international network and especially with its presence in other key patent jurisdictions such as Germany, making the firm a very good choice for cross-border litigation.
Ann Ford
in Washington DC is the US chair and the global co-chair of of both the IPT and the clients and sectors practice, with Silicon Valley's
Mark Fowler
 acting as the vice chair of the IPT group.
Sean Cunningham
in San Diego is the chair of the US patent litigation team.
Ellen Scordino
joined the Boston office from
Cooley LLP
, and in Washington DC, cross-border specialist
Justin Ilhwan Park
joined from
Mayer Brown
.
Brian O'Reilly
joined
Kilpatrick Townsend & Stockton
in September 2020 while Michael Dougherty left in August 2020 to start his own firm and
Tony Pezzano
joined
Offit Kurman
the following September. John Allcock retired.
DLA Piper LLP (US)
 focuses on the management of global trademark portfolios, trademark litigation, and advising on and informing trademark policy. Dividing time between New York and Washington DC, IP and technology group co-chair 
Ann Ford
is uniformly highly regarded by clients and peers for her work on transactional IP matters, pre-litigation protective measures and IP litigation for clients in the retail and fashion sectors, as well as up-and-coming companies seeking to grow their brands. Other key figures include New York-based global co-chair
Frank Ryan
, an expert in high-stakes litigation, and 
Gina Durham
 in San Francisco, who deals primarily in trademark and trade dress litigation and acts as US chair of the trademark, copyright, and media groups.
DLA Piper LLP (US)
's team is active in collective bargaining work, union organizing activities and contract administration issues, as well as advising clients on the NLRA. The group acts for a varied client roster including national companies from the automotive, food and manufacturing industries. Under the lead of New York-based 
Brian Kaplan
, the team also regularly acts in disputes before agencies. 
Harriet Lipkin
in Washington DC is well versed in assisting companies with union organizing efforts. Other key practitioners include 
Joseph Piesco
 in New York and of counsel 
Steve Hernández
in Los Angeles. Ryan Vann has now left the firm.
DLA Piper LLP (US)
 stands out in particular for its extensive domestic and international reach. Indeed, working in conjunction with colleagues from across the firm's office network, the construction team is advising on cross-border matters in Asia and Europe, as well as on numerous projects throughout the US. Sports arenas and related developments have been a significant part of the team's work in recent years; in this space, 
Brian Fielden
 is acting for Braves Development Company in the Battery mixed-use development adjacent to the Atlanta Braves stadium, and is also assisting the Texas Rangers baseball team with its $1bn stadium construction. The group is jointly chaired by 
Anthony Meagher
, who focuses primarily on construction disputes, and 
Robert Crewdson
, who takes the lead on high-end transactional matters and also handles litigation. Meagher is based in Maryland, while Crewdson is in Atlanta alongside 
Brian Fielden
, who is also recommended.
Making a concerted effort in recent years to penetrate the antitrust litigation space,
DLA Piper LLP (US)
runs a nationwide practice group that acts for high-profile multinational clients in a variety of antitrust matters, with notable strengths in no-poaching agreements, alleged price-fixing and monopolization conspiracies. San Francisco-based
Lisa Tenorio-Kutzkey
heads the group, which is enjoying a trend of rapid expansion. One indication of the group's growth was the hire, in mid-2020, of
John Gibson
, who joined in Los Angeles from
Crowell & Moring LLP
. Other key contacts include
John Hamill
in the Chicago office, and
David Bamberger
in Washington DC. Former co-head Lesli Esposito has left the firm, as has Robby Robertson.
The merger litigation practice at 
DLA Piper LLP (US)
 combines the firm's strength in securities litigation with its experience in handling business combination transactions. 
John Clarke
in New York and
James Mathias
in Baltimore lead the corporate and securities litigation practice, in which
John Reed
in Wilmington is the key partner for M&A-related cases. The practice handles a large volume of disclosure claims under federal law and claims for breach of fiduciary duty under state law. Reed and Clarke are currently representing Mavenir in a post-closing damages action in Delaware alleging misstatements in proxy materials relating to its August 2016 going private merger.
With its global footprint
DLA Piper LLP (US)
 is well equipped to take on international clients such as TTE, a China-based television manufacturer the firm is defending against a multi-state false advertising consumer class action.
Christopher Campbell
 in Atlanta,
Loren Brown
 in New York and
James Brogan
 in Philadelphia are at the helm of the group which '
consistently achieves favorable outcomes'
. The team has grown in February 2020, with new hires
David Jaroslaw
,
Keelin Kavanagh
 and 
Arthur Hoffmann
 from
Greenspoon Marder LLP
 contributing their experience in the tobacco space.
John Phillips
, who brings class action expertise, joined the team in March 2020 from
Paul Hastings LLP
.
DLA Piper LLP (US)
 had an impressive 2020 for equity offerings, both in issuer and underwriter engagements. Technology, REITS and life sciences are particular areas of strength for the team, and equity offerings originating out of Latin America are also a growth area. A recent highlight on the issuer side was its advice on Adaptive Biotechnologies' $300m IPO. The group also remains close to a number of key investment banks and is designated underwriter's counsel for a series of major corporates. The immensely experienced New York partner 
Christopher Paci
 leads a team, which is spread across multiple US offices.
DLA Piper LLP (US)
's projects department, as the team saw a number of departures and arrivals. Those having left the firm include;
Charles Carroll
, 
Andrea Chambers
 and
Joseph Tato
, who joined
Covington & Burling LLP
;
John Murphy
, who left for 
Baker McKenzie LLP
; and
Timothy Moran
 and
Philip Corsello
, both of whom are now at
Holland & Knight LLP
. As for the arrivals,
Andrew Young
 joined from
Mayer Brown.
The practice group advises both lenders and sponsors on financing issues in renewable and conventional power projects. Also recommended is
Robert Gruendel
, who leads the global energy group and the US shipping and maritime department. Gregory Smith has now left the firm.
The patent and IP litigation specialists at DLA Piper LLP (US) have experience in a range of trade secrets matters, nationally and internationally. Key names in the area are Chicago-based Paul Steadman and Rajiv Dharnidharka in Silicon Valley.
DLA Piper LLP (US)
has an extensive worldwide network of lawyers with a client roster ranging from alternative asset groups of international financial institutions, privately held advisors, and smaller firms and emerging managers.
Nathaniel Marrs
is recognized for his expertise in investment funds and real estate matters;
David Parrish
and
Nicole Brennig
, both based in Austin, are names to note for their expertise in alternative investments; and
Jesse Criz
leads the investment management practice. Other key contacts are
John Reiss
and
Adam Tope
. The recent hires of
Yoni Tuchman
from
Latham & Watkins LLP
and
Kevin Bettsteller
from
Kirkland & Ellis LLP
have significantly expanded the investment funds capabilities on the West Coast.
The '
very responsive
' team at
DLA Piper LLP (US)
 leverages the expertise of the firm's corporate practice to provide a full range of support to clients involved in high-value M&A. Specifically, the firm acts for a client roster of household name entities, with a strong focus on the technology and healthcare sectors. In Chicago,
Richard Ashley
 recently advised HCL Technologies on the 280G and 409A issues associated with its $49m acquisition of the self-optimizing network business of Cisco Systems. Washington DC-based
Rita Patel
has expertise in multi-employer welfare arrangements.
DLA Piper LLP (US)
 '
is vociferous in defending corporate clients, but never loses sight of the big picture
'. Areas of expertise for the group include discrimination and harassment suits, wage and hour class and collective actions, government disputes as well as matters relating to non-compete and whistleblower cases. The New York-based 
Brian Kaplan
 leads the practice; he has a strong track record in employment litigation and arbitration proceedings. 
Joseph Piesco
 and 
Garrett Kennedy
, also in New York, are both noted for their broad disputes practices, while San Diego's 
Mary Dollarhide
 specialises in wage and hour claims. 
Marc Katz
 in Dallas, Los Angeles-based
Holly Lake
 and 
Evan Parness
in New York are also prominent practitioners.
Julie Dunne
joined the San Diego-office in June 2020; she was previously at 
Littler Mendelson, P.C.
.
DLA Piper LLP (US)
's prolific private equity practice has recorded a strong deal count for a range of private equity funds and their portfolio companies, working on buyouts, exits, and investments in sectors including technology, telecoms, e-commerce, and healthcare. The private equity group works in close collaboration with the firm's M&A, capital markets, tax, and intellectual property teams, and handles work from the bulge-bracket down to the middle-market. Miami's 
Joseph Alexander
 leads the team alongside Atlanta-based 
Joseph Silver
, with other key team members including 
Eric Grossman
in Northern Virginia and 
Robert Davis
 in Chicago.
DLA Piper LLP (US)
' Los Angeles-based team is experienced in IP disputes and contractual breaches and recently acted for Spyglass in its contested acquisition of The Weinstein Company's assets. That particular matter was handled by practice head
Michael Garfinkel
, who specializes in the entertainment sector and has a strong track record in disputes concerning commercial agreements, rights of publicity and intellectual property. Andrew Deutsch has left the firm.
Working closely with the firm's corporate and real estate practices,
DLA Piper LLP (US)
's integrated tax group advises on a wide range of transactional and advisory tax services. The practice group is jointly chaired by 
Gerald Rokoff
, a go-to advisor for clients in the areas of media, sports, entertainment and asset management; and Silicon Valley-based M&A specialist
Stacy Paz
. The firm runs a truly full-service tax practice, with regular involvement in acquisitions, divestitures, fund formations, IP migration, APAs, transfer pricing agreements and tax structuring mandates for high-net-worth individuals; it has also enjoyed a spate of SPAC mandates of late. Also recommended is
Drew Young
, who handles both federal and SALT matters. Named lawyers are based in New York unless stated otherwise.
Overseen by New York-based energy and natural resources practice chair 
Robert Gruendel
,
DLA Piper LLP (US)
is well placed to advise oil companies, sponsors and lenders on domestic and cross-border mandates throughout the value chain, leveraging the expertise of many lawyers across its US and international offices with significant transactional, regulatory and litigation expertise in the sector. As part of his versatile finance offering, Houston-based partner
Glenn Reitman
regularly advises lenders and borrowers on upstream-related debt financing work, including on reserve-based lending facilities, term loans and ABLs. With a significant presence in Russia, CEE and Africa, the firm is also particularly well versed at advising on oil and gas work in the emerging markets.
DLA Piper LLP (US) >
Firm Profile
Americas Chair, Global Co-Chair and Global Co-CEO: Frank Ryan
Americas Co-Managing Partners: Rick Chesley and Jackie Park
Chief Operating Officer: Bob Bratt
Number of partners worldwide: 1,621
Number of lawyers worldwide:  3,792
Languages: More than 60 languages
Firm Overview:
DLA Piper is a global law firm with lawyers located in more than 40 countries throughout the Americas, Europe, the Middle East, Africa, and Asia Pacific, positioning the firm to help clients with their legal needs around the world.
The firm has lawyers in more than 25 offices across the United States with local and national experience. DLA Piper core practices in the US include corporate and finance; employment; government affairs; intellectual property and technology; litigation and arbitration; real estate; and tax.
The firm strives to be the leading global business law firm by delivering quality and value to clients. This is achieved through practical and innovative legal solutions that help the firm's clients.
DLA Piper represents many of the world's leading companies across industries, as well as emerging businesses, financial institutions, and professional firms. The firm's work encompasses the country's major business, financial, and technology centers.
Responsible Business and Pro Bono:
Different sectors and geographies face different sustainability challenges, and the firm provides clients with a clear understanding of how, by working with DLA Piper, the firm is enabling them to take climate action or make progress on diversity or business and human rights.
DLA Piper is deeply committed to pro bono. Efforts focus on three areas: the rights of children, access to justice and the rule of law, and assisting asylum seekers, refugees, and stateless people. New Perimeter is the firm's nonprofit affiliate that provides long-term pro bono legal assistance in under-served regions around the world.
Diversity & Inclusion
DLA Piper's drive to establish growth and create forward-looking opportunities is evidenced by the firm's active D&I team. Firm resources − including Professional Development, Marketing and Recruiting departments − are aligned to actively support the implementation of Practice Group Diversity and Inclusion Action Plans. Plans are tailored to each group's unique D&I priorities, needs and culture, demonstrating how each group would focus on such goals as advancement, retention, and equitable utilization of team expertise.
Corporate
DLA Piper supports the world's leading enterprises, emerging startup companies and financial institutions in their development and investment activities. The firm assists clients through all stages of their transactions to ensure successful deal outcomes.
Finance
DLA Piper advises on all aspects of financing, across borders, sectors, and financial products. This includes sharing knowledge and skills in deals involving, for example, lending and borrowing, debt securities, derivatives, funds, portfolios and FinTech solutions, as well as energy, infrastructure, and other projects.
Employment
DLA Piper's global employment practice advises clients worldwide on employment legislation, helping them meet their workforce objectives.
Regulatory and Government Affairs
DLA Piper's Regulatory and Government Affairs team provides advice at all stages of the regulatory process. The firm focuses on areas such as international trade, antitrust and competition, global governance and more. Firm lawyers and policy professionals often work across borders and practice groups in interdisciplinary teams, ensuring the most efficient and effective results for its clients.
Intellectual Property and Technology
DLA Piper is one of the most widely recognized providers of a full range of commercial, intellectual property law, privacy, sourcing, and technology law services for leading businesses worldwide.
The firm helps clients from emerging technology and pharmaceutical companies to established banks and financial institutions achieve their objectives wherever they do business.
Litigation, Arbitration, and Investigations
DLA Piper's lawyers are skilled in litigation, arbitration, investigations, and ADR and will deploy that experience to help you devise the best strategies. The firm has the local knowledge to apply the regulatory, economic, political, and cultural context to legal issues and develop case strategies.
Real Estate
DLA Piper's market-leading real estate group offers a full range of real estate services, including single asset and portfolio acquisitions and dispositions, single asset and multi-property/programmatic joint ventures, fund formation, operating company investments, cross-border investments, REITs, financing, construction and design, leasing, zoning/land-use, environmental law, real estate litigation and tax.
Tax
DLA Piper provides the full range of tax services that address the complex challenges of international commerce and business operations as well as manage and resolve tax disputes.
Sectors
DLA Piper has 10 global and one US-focused sectors. The firm's sector approach is critical to tackling the needs of clients and is a key reason why companies seeking a strategic partner in the legal arena turn to DLA Piper.
Main Contacts
| Department | Name | Email | Telephone |
| --- | --- | --- | --- |
| Consumer Goods, Food, Retail | Angela Agrusa | angela.agrusa@us.dlapiper.com | +1 310-595-3000 |
| Consumer Goods, Food, Retail | Jamila Willis | jamila.willis@us.dlapiper.com | +1 212-335-4500 |
| Consumer Goods, Food, Retail | Stefanie Fogel | stefanie.fogel@dlapiper.com | +1 617-406-6053 |
| Consumer Goods, Food, Retail | Tamar Duvdevani | tamar.duvdevani@us.dlapiper.com | +1 212-335-4799 |
| Corporate | Andrew Gilbert | andrew.gilbert@dlapiper.com | +1 973-520-2553 |
| Corporate | Corinne Jacobson | corinne.jacobson@us.dlapiper.com | +1 703-773-4292 |
| Corporate | Kathleen Ruhland | kathleen.ruhland@dlapiper.com | +1 612-524-3033 |
| Digital Health | Danny Tobey M.D., J.D. | danny.tobey@dlapiper.com | +1 214-743-4538 |
| Digital Health | Kristi Kung | kristi.kung@dlapiper.com | +1 703-773-4290 |
| Digital Health | Susan Krumplitsch | susan.krumplitsch@dlapiper.com | +1 650-833-2440 |
| Disputes (Litigation, Regulatory & Government Affairs, IPT, Employment) | Loren Brown | loren.brown@us.dlapiper.com | +1 212-335-4846 |
| Employment | Brian Kaplan | brian.kaplan@dlapiper.com | +1 212-335-4515 |
| Employment | Cassie Boyle | cassie.boyle@us.dlapiper.com | +1 312-368-7915 |
| Employment | Kent Fredrickson | kent.fredrickson@us.dlapiper.com | +1 312-368-7940 |
| Energy and Natural Resources | Drew Baldinger | drew.baldinger@dlapiper.com | +1 713-425-8453 |
| Energy and Natural Resources | Robert Gruendel | robert.gruendel@dlapiper.com | +1 212-335-4736 |
| Energy and Natural Resources | Vanessa Wilson | vanessa.wilson@dlapiper.com | +1 202-799-4570 |
| Finance | John Cusack | john.cusack@dlapiper.com | +1 212-335-4849 |
| Finance | Thomas Tysse | tommy.tysse@us.dlapiper.com | +1 703-773-4114 |
| Financial Services | Isabelle Ord | isabelle.ord@dlapiper.com | +1 415-836-2536 |
| Financial Services | Margo Tank | margo.tank@dlapiper.com | +1 202-799-4170 |
| Financial Services | Richard Hans | richard.hans@dlapiper.com | +1 212-335-4530 |
| Financial Services | Richard Reilly | richard.reilly@us.dlapiper.com | +1 212-335-4910 |
| Government Contracting | Richard Rector | richard.rector@dlapiper.com | +1 202-799-4400 |
| Healthcare | Joshua Kaye | joshua.kaye@dlapiper.com | +1 305-423-8521 |
| Hospitality and Leisure | Sandi Kellman | sandra.kellman@dlapiper.com | +1 312-368-4082 |
| Industrials | Ferlillia Roberson | ferlillia.roberson@dlapiper.com | +1 312-368-3903 |
| Industrials | Jeff Salinger | jeff.salinger@dlapiper.com | +1 212-335-4531 |
| Industrials | Mark Waite | mark.waite@dlapiper.com | +1 713-425-8445 |
| Infrastructure, Construction, and Transport | Maxine Hicks | maxine.hicks@dlapiper.com | +1 404-736-7809 |
| Insurance | Aidan McCormack | aidan.mccormack@us.dlapiper.com | +1 212-335-4750 |
| Insurance | Michael Murphy | michael.murphy@dlapiper.com | +1 212-335-4755 |
| Intellectual Property & Technology | Eddie Raychaudhuri | eddie.raychaudhuri@us.dlapiper.com | +1 703-773-4063 |
| Intellectual Property & Technology | Gina Durham | gina.durham@dlapiper.com | +1 415-836-2506 |
| Intellectual Property & Technology | Mark Fowler | mark.fowler@dlapiper.com | +1 650-833-2048 |
| Investment Management & Funds | Jesse Criz | jesse.criz@dlapiper.com | +1 312-368-4074 |
| Investment Management & Funds | John Cusack | john.cusack@dlapiper.com | +1 212-335-4849 |
| Investment Management & Funds | Nathaniel Marrs | nathaniel.marrs@dlapiper.com | +1 312-368-2169 |
| Investment Management & Funds | Nicole Brennig | nicole.brennig@dlapiper.com | +1 512-457-7241 |
| Life Sciences | Andrew Gilbert | andrew.gilbert@dlapiper.com | +1 973-520-2553 |
| Life Sciences | Matt Holian | matt.holian@dlapiper.com | +1 617-406-6009 |
| Litigation, Arbitration, and Investments | Heidi Padgett | heidi.padgett@us.dlapiper.com | +1 703-773-4098 |
| Litigation, Arbitration, and Investments | James Brogan | james.brogan@dlapiper.com | +1 215-656-3350 |
| Litigation, Arbitration, and Investments | Michelle Sadowsky | michelle.sadowsky@us.dlapiper.com | +1 212-335-4625 |
| Media, Sport and Entertainment | Peter White | peter.white@dlapiper.com | +1 212-335-4555 |
| Private Equity | Corinne Jacobson | corinne.jacobson@us.dlapiper.com | +1 703-773-4292 |
| Private Equity | Joseph Silver | joseph.silver@dlapiper.com | +1 404-736-7854 |
| Projects, Energy, and Infrastructure | Robert Gruendel | robert.gruendel@dlapiper.com | +1 212-335-4736 |
| Real Estate | Ani Bland | ani.bland@us.dlapiper.com | +1 703-773-4112 |
| Real Estate | Barbara Trachtenberg | barbara.trachtenberg@dlapiper.com | +1 617-406-6011 |
| Real Estate | John Sullivan | john.sullivan@dlapiper.com | +1 617-406-6029 |
| Real Estate | Kerry Johnson | kerry.johnson@us.dlapiper.com | +1 312-368-2168 |
| Real Estate | Richard Klawiter | richard.klawiter@dlapiper.com | +1 312-368-7243 |
| Regulatory and Government Affairs | Eddie Raychaudhuri | eddie.raychaudhuri@us.dlapiper.com | +1 703-773-4063 |
| Regulatory and Government Affairs | Edward "Smitty" Smith | edward.smith@dlapiper.com | +1 202-799-4605 |
| Restructuring | Craig Martin | craig.martin@dlapiper.com | +1 302-468-5655 |
| Restructuring | Jamila Justine Willis | jamila.willis@dlapiper.com | +1 212-335-4969 |
| Restructuring | Rick Chesley | richard.chesley@dlapiper.com | +1 312-368-3430 |
| Restructuring | Rachel Ehrlich Albanese | rachel.albanese@dlapiper.com | +1 212-335-4775 |
| Sustainability and Environmental, Social and Governance | Ann Ford | ann.ford@dlapiper.com | +1 202-799-4140 |
| Sustainability and Environmental, Social and Governance | John Gilluly | john.gilluly@dlapiper.com | +1 512-457-7090 |
| Tax | Sang Kim | sang.kim@dlapiper.com | +1 650-833-2072 |
| Tax | Thomas Tysse | tommy.tysse@us.dlapiper.com | +1 703-773-4114 |
| Technology | Erin Gibson | erin.gibson@dlapiper.com | +1 619-699-2862 |
| Technology | Trenton Dykes | trent.dykes@dlapiper.com | +1 206-839-4834 |
| Transactions (Corporate, Finance, Private Equity, Real Estate, Tax) | Joe Alexander | joe.alexander@us.dlapiper.com | +1 305-423-8505 |
Lawyer Profiles
| Photo | Name | Position | Profile |
| --- | --- | --- | --- |
| | David Bamberger | Partner, Co-Head of DLA Piper's DC Litigation Practice | View Profile |
| | John Beahn | Partner | View Profile |
| | Amy Carbins | Partner; Location Head, Washington, DC Real Estate Practice | View Profile |
| | Ryan Compton | Of Counsel | View Profile |
| | Eric DeSilva | Partner | View Profile |
| | Jay Epstien | Partner; Member of the DLA Piper's US Executive Committee; Chair, US Real… | View Profile |
| | Ann Ford | Partner; Executive Director, Clients and Sectors | View Profile |
| | Jim Halpert | Partner; Co-Chair DLA Piper's US Cybersecurity Practice; Co-Chair of DLA Piper's Global… | View Profile |
| | Sarah Kahn | Partner; Co-Chair, Aerospace, Defense and Government Services Transactional practice | View Profile |
| | Peter Karanjia | Partner; Chair, Administrative Law Appellate Practice | View Profile |
| | Jennifer Kashatus | Partner | View Profile |
| | Helena Kiepura | Partner; Vice Chair, International Trade Commission Practice | View Profile |
| | Frederick Klein | Partner | View Profile |
| | Tony Lin | Partner | View Profile |
| | Harriet Lipkin | Partner | View Profile |
| | Deborah Meshulam | Partner | View Profile |
| | Timothy Moran | Partner; US Co-Chair, Projects and Infrastructure; US Chair, Renewable Energy; US Chair,… | View Profile |
| | Mark Muedeking | Partner | View Profile |
| | Amala Nath | Of Counsel | View Profile |
| | Justin Ilhwan Park | Partner | View Profile |
| | Rita Patel | Partner; Chair, US Employee Benefits and Executive Compensation practice; Co-Chair, Transactions Services… | View Profile |
| | John Seungjoo Rah | Partner | View Profile |
| | John Rah | Partner | View Profile |
| | David Ridenour | Partner | View Profile |
| | Courtney Saleski | Partner; Co-Chair, White Collar, Corporate Crime and Investigations Practice | View Profile |
| | Michael Senkowski | Partner; Co-Chair, Global Telecom Practice | View Profile |
| | Peter Shroyer | Associate | View Profile |
| | Edward "Smitty" Smith | Partner; Managing Partner, Washington DC Office; Chair Regulatory and Government Affairs Practice;… | View Profile |
| | Edward Smith | Partner; Managing Partner, Washington DC Office; Chair Regulatory and Government Affairs Practice;… | View Profile |
| | Gregory Smith | US Co-Chair, Projects and InfrastructureUS Chair, Agency Finance | View Profile |
| | James Stewart | Associate | View Profile |
| | Gray Stratton | Partner | View Profile |
| | Margo Tank | Partner; US Co-Chair, Financial Services Sector; Co-Chair, Financial Regulation and Technology | View Profile |
| | Nancy Victory | Partner; Co-Chair, Global Telecom Practice | View Profile |
| | Vanessa Richelle Wilson | Partner; US Co-Chair, Energy and Natural Resources Sector | View Profile |
| | Andrew Young | Partner | View Profile |
| | Dana Zelman | Associate | View Profile |
Staff Figures
Number of Partners Worldwide : 1,621 Number of Lawyers Worldwide : 3,792
Languages
More than 60
Other
Americas Chair, Global Co-Chair and Global Co-CEO : Frank Ryan (New York) Americas Co-Managing Partner : Richard Chesley (Chicago) Americas Co-Managing Partner : Jackie Park (Downtown Los Angeles)