DLA Piper LLP (US) > Silicon Valley, United States > Firm Profile
DLA Piper LLP (US)
Offices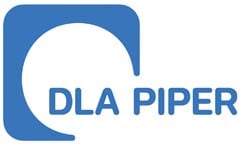 DLA Piper LLP (US)
2000 University Avenue
East Palo Alto
Silicon Valley
CALIFORNIA
CA 94303-2250
United States
DLA Piper LLP (US) > The Legal 500
Rankings
The
'extremely responsive and thoughtful'
team at
DLA Piper LLP (US)
provides an '
excellent client service and medical device knowledge' 
to a wide range of pharmaceuticals companies, including Sanofi and Bayer, across a range of major product liability mandates. While the firm has a growing profile in trying cases, it is particularly adept at achieving an early conclusion of cases, through its effective use of dispositive pre-emption motions and Daubert challenges.
Loren Brown
in New York regularly acts as national co-ordinating counsel and lead trial counsel in mass torts and MDLs throughout the country, as well as in the context of global litigation – including her work for Bayer in mass tort litigation involving Essure. Based out of Atlanta, product liability chair
Christopher Campbell
is noted for his high-level strategic advice to manufacturers across a range of products, including many within the pharmaceutical space, where he is appreciated for his
'guidance on the big picture', 
as well his aptitude at handling cross-border mandates. Boston-based global co-chair of the firm's life sciences sector,
Matthew Holian
is '
super smart and very strategic
' throughout the product life cycle, from risk assessment, pre-litigation discovery, bellwether trials and, ultimately, resolution. '
Highly-skilled
' Boston-based
Katie Insogna
 excels at handling high-stakes litigation and counselling. Based out New York,
Lucas Przymusinski
provides '
thoughtful guidance
' to pharma companies across an array of regulatory and litigation matters, including product liability disputes, where his medical and science background provides additional benefit.
Hailed as '
the
utmost trusted
advisors
', the group of attorneys at
DLA Piper LLP (US)
operates as an '
extension of the in-house team
' with superb licensing expertise, which is '
only matched by their business practicality
'. Leading life sciences, manufacturing and technology companies rely on the group's high level of expertise for the licensing components of major transactions, its solid skills negotiating settlement agreements, and its stand-alone licensing practice. Additionally, the firm's global footprint provides the US licensing team with excellent capabilities to manage cross-border work. The practice is led in conjunction from San Diego, Silicon Valley and Boston by
Mark Lehberg
, global co-chair of the firm's commercial contracts practice;
Victoria Lee
, who co-chairs the firm's technology sector group; and
Larissa Bifano
, who steers the patent prosecution team, respectively. The San Diego-based
Lisa Haile
, who is skilled at handling mergers and acquisitions in the life sciences space as well as in strategic counseling for comprehensive life sciences patent portfolio management, is another key name.
DLA Piper LLP (US)
fields a team of over 1,000 corporate lawyers around the world, making it a go-to for both domestic and international transactions. Based in New York,
Jonathan Klein

handles an array of M&A, corporate finance, restructuring and corporate finance mandates; he fronts the practice.
DLA Piper LLP (US)
provides global advice across the whole spectrum of breaches, due diligence, privacy litigation, multi-jurisdictional compliance and enforcement matters. San Diego-based
Andrew B Serwin

leads the team and recently stood out for acting as lead incident response counsel to SolarWinds in their global cybersecurity incident. In Miami, 
Carol Umhoefer
is known for her knowledge of music compliance. 
Kate Lucente
in Seattle advises client on privacy, cybersecurity, data retention and is a specialist of several data protection compliance regimes. The team's data breaches capability was recently expanded with the arrival in San Diego of partner
Justine Phillips
, who joined in October 2021 from
Sheppard, Mullin, Richter & Hampton LLP
.
Jim Halpert
departed for a position at the Office of the National Cyber Director.
DLA Piper LLP (US)
stands out for the international nature of its outsourcing practice, advising prominent multinationals on outsourcing transactions covering their global operations as well as acting for providers of these services. The team's clients come from a range of sectors, including technology, pharmaceuticals, and professional and financial services. In addition to its work for international companies, the practice was recently engaged by a Middle Eastern country to advise on the procurement of an emergency responder network. Practice head
Vincent Sanchez
is recognized for his skill in handling the outsourcing of core business processes as well as transactions involving technology, such as cloud-based outsourcings and software development agreements. Sanchez works across the firm's Chicago and Los Angeles offices; 
Gregory A. Manter
in San Diego is known for his work on technology transactions.
Joshua Benson
in Washington DC is another name to note in the team, with experience advising clients from highly regulated industries on global transactions.
A combination of '
extensive substantive knowledge, in-depth technical expertise, and astute political savvy' 
makes
DLA Piper LLP (US)
 in Washington DC a go-to firm both for domestic as well as multi-jurisdictional matters.
Michael Senkowski

co-leads the practice; an eminent authority in the field he is an expert in telephony issues and counselling companies on market access. Alongside him,
Nancy Victory
co-heads the team, a seasoned veteran in FCC matters, she is a specialist in obtaining regulatory approvals and handling enforcement matters with a particular focus on ownership issues. Together they served as lead counsel for T-Mobile in its industry-shaping merger with Sprint and continue to advice the client on commitments relating thereto. They work together with specialists in other sub-sectors such as
Eric DeSilva
who focuses his practice on wireless telecoms and cutting-edge matters such as 5G and Private LTE. Similarly,
Edward Smith
covers the whole range of possible issues in satellite and wireless sectors, regarding both transactions and regulation.
Peter Karanjia
is an expert appellate and civil litigator and represents his clients in government-facing and enforcement litigation. To answer growing demand from clients, the firm bolstered its satellite practice with February 2021
Tony Lin
from
Hogan Lovells US LLP
, while counsel
Andrew Sacks
 is also noted.
In Washington DC,
DLA Piper LLP (US)
covers the traditional telecoms and broadcast industry as well as emerging, tech-driven entities such as drones, connected cars, and IoT.
Co-head
Michael Senkowski

is a renowned industry veteran and has acted as lead counsel on the industry-shaping merger of T-Mobile and Sprint. Fellow co-head
Nancy Victory
acted alongside Senkowski in this matter. She is an eminent authority in the sector in her own right, with particular expertise in communications policy, FCC enforcement, and foreign ownership issues. The firm is known for its international expertise, with practitioners such as
Michael Hazzard
, who focuses on global communications, infrastructure, and software companies and recently led the team alongside Victory in a cross-border submarine cable transaction covering several jurisdictions, for HCL Limited Partnership. Associate
Peter Shroyer
 was actively involved in the T-Mobile/Sprint transaction and regularly handles matters requiring FCC approval including spectrum auctions. The firm is expanding its satellite practice through experts such as
Tony Lin
, a February 2021 arrival from
Hogan Lovells US LLP
, who focuses on NewSpace companies and smallsat entrepreneurs. Other key members of the team include of counsel
Andrew Sacks
.
DLA Piper LLP (US)
continues to be a strong choice for land use and zoning law in a number of jurisdictions across the US, with several teams that have extensive experience planning major real estate developments, brought to bear in its '
creative problem solving regarding complex land use matters
'. 
Richard Klawiter
 heads the department from the Chicago office and is '
one of the most respected and knowledge zoning attorneys in the city
' having worked on some of its most notable urban developments. Alongside him, '
true superstar
'
Katherine Jahnke Dale
is an increasingly prominent name in the market, obtaining zoning and public financing approvals in several of Chicago's largest developments in recent years.
Kyndra Joy Casper
 is another standout name- based in Los Angeles, she is the firm's most foremost professional on compliance with the California Environmental Quality Act (CEQA).
Brian Winterhalter
joined from
Cooley LLP
in June 2021 as of counsel at the office in Reston, North Virginia, and is praised for his '
unparalleled
' knowledge of Fairfax county zoning regulations. At the same office,
Antonio Calabrese
receives client recognition as '
phenomenal at what he does
' and has managed a significant number of the region's transformative projects.
DLA Piper LLP (US)
is known for its expansive geographic coverage and its wide ranging real estate capabilities, ranging from high-value capital markets and fund formation, significant developments to zoning and construction work. The firm makes extensive use of its AI platform, Kira, to perform due diligence on leases, contracts and other agreements that need to be reviewed as part of a transaction. Boston-based
John Sullivan
and
Barbara Trachtenberg
 co-vice chair the practice; both recognized for their expertise in equity, debt, hybrid and joint venture transactions.
Cara Nelson
 spends a significant portion of her practice advising foreign pension funds in complex joint ventures, while
Bryan Connolly
 and
Thanos Matthai
are sought after by leading developers and investors. All three at in the Boston office. In Washington DC,
Frederick Klein
,
Amy Carbins
 and associate
Lauren Rico
represent a diverse client base in complex acquisitions, developments and financings.
DLA Piper LLP (US)
's global cartel offering represents corporate clients in criminal cartel litigation, as well as in government and regulatory investigations by European, US, UK and Asian authorities, with the firm's US-based litigators working closely with the global offering to co-ordinate multi-jurisdictional responses to cartel proceedings and enforcement actions. With a broad range of sector expertise, the team handles investigations in key sectors, with particularly notable involvements in the insurance and pharma spaces. Former DOJ prosecutor
Lisa Tenorio-Kutzkey
leads the team from San Francisco, and has a strong reputation in both criminal cartel litigation and associated investigations, as well as regularly successfully negotiating with regulatory agencies to avoid prosecution of clients. Los Angeles'
John Gibson
is an experienced trial lawyer who has represented clients in criminal antitrust proceedings, while Houston's
Allissa Pollard
takes point on corporate investigations across a number of Latin American jurisdictions. Chicago-based
Michael Mayer
 represents clients in government investigations and private litigation into price-fixing, monopolization and vertical/horizontal agreements.
The '
deep bench of knowledgeable personnel'
that make up
DLA Piper LLP (US)
's discovery practice represent international companies from the technology, aviation, pharmaceutical and retail sectors in litigation proceedings, investigations and information management reviews. Led by
Jennifer Feldman
 and
Leeanne Mancari
, who operate from San Diego and Los Angeles respectively; the team is comprised of lawyers, records and information management (RIM) professionals and litigation support analysts which enables it to assist with overall company strategy in addition to the legal issues. The group is also able to call upon the experience of senior counsel
Andrew Peck
 in the New York office. Considered by many to be '
a true thought leader in the space', 
Peck, who formerly served as a United States Magistrate Judge in New York, is uniquely well positioned to advise clients on litigation strategy and discovery issues, including those with a cross-border element.
Noted for its extensive global reach and strong domestic presence,
DLA Piper LLP (US)
fields the ability to advise on the development, financing, sale, construction and operation of renewable generation projects, including solar, onshore and offshore wind and biomass facilities. Sponsors, lenders, equity investors and public entities regularly seek the team's assistance in the financing and development of energy storage projects. Green hydrogen is another strong point for the department, which also handles tax equity investments and sale-leaseback matters. Practice head
Vanessa Richelle Wilson
 has a wealth of experience in project finance, M&A transactions and infrastructure development in the renewable energy space. She is based in Washington DC.
DLA Piper LLP (US)
 is a stalwart of the asset-backed securities space. The group has considerable expertise in CLOs, as well as more esoteric transactions, such as data center and whole-business securitizations, insurance-linked securities and solar deals. The team is led from New York by
Richard Reilly
, who has a strong track-record in CLOs. In Boston,
Andrew Sroka
 has experience in non-traditional asset classes including fintech small business loans and student debt. Both based in New York and core members of the CLO practice are
Jay Williams
 , who joined from 
Schulte Roth & Zabel LLP
in February 2021, and
John F. Murphy III
.
'Uniquely qualified and demonstrably capable at the intersection of cannabis and finance'
DLA Piper LLP (US)
brings an interdisciplinary approach and global network to its cannabis sector work. Boston-based
Stefanie Fogel
 focuses on food and consumer product regulation and compliance, as well as recall response, corporate compliance, and litigation (commercial, class action and multi-plaintiff) related to the cannabis industry. She leads the broad team whose expertise includes regulatory product development, sourcing and supply chain, contracting, label and packaging review, testing assessment, e-commerce and privacy matters.
Growing in depth, breath and caliber, the practice at
DLA Piper LLP (US)
continues to attract well-known clients, particularly from the automotive and technology sectors, maintaining its place among the busiest firms in the ITC sphere. Additionally, the group impresses with a solid track record handling matters requiring district court and appellate expertise. A trio comprised of Palo Alto's
Mark Fowler
, who acts as vice chair of the IPT practice;
Sean Cunningham
, who serves as chair of the US patent litigation practice; and
Erin Gibson
, who was named chair of the ITC practice in 2021, are the stand-out names of the department. The latter two are based in San Diego. The team's capabilities in the Washington DC office were increased in June 2021 with the arrival of
Helena Kiepura
from
Kirkland & Ellis LLP
.
Representing trademarks in over 150 countries worldwide, the team at
DLA Piper LLP (US)
advises on the management, prosecution and enforcement of the portfolios of major household names across such sectors as food, hospitality, retail, e-commerce, consumer goods, tech and entertainment. The practice is led by global co-practice group leader
Mark Fowler
 in Silicon Valley and IP prosecution expert
Gina Durham
in San Francisco. At the Washington DC office,
Ann Ford

 counsels mature and emerging companies on developing and strengthening their brands, and
Thomas Zutic
specializes in the selection, adoption and use of trademarks. In addition, in Chicago, IP specialist
Keith Medansky
advises major clients on brand strategy.
DLA Piper LLP (US)
stands out for its national and international reach, and its work is equally broad; active across diverse fields, the team has recently been focused in particular on the pharmaceutical sector and the development of vaccines. Part of the firm's counseling work has involved getting researchers safely back into work, as well as large-scale projects relating to employees working from home. The firm is led by
Brian Kaplan
in New York, who advises on restrictive covenants, tort claims and employee misclassification claims. Also in New York is
Evan Parness
; he assists clients in litigation prevention measures, and compliance with employment laws and regulations at the local, state and federal levels. Dallas-based employment expert
Kim Askew
represents clients in matters relating to discrimination and harassment, as well as litigation connected to non-compete and trade secrets claims, among other areas.
DLA Piper LLP (US)
has a well respected nationwide practice that regularly represents venture capital investors and companies. This includes corporate finance advice on all stages of the funding life cycle, from launch through to IPO and beyond, as well as ancillary support in key areas such as IP protection and commercialization. The firm's international reach also adds weight on cross-border mandates and has proved a draw for major global investors such as Softbank Vision Fund 2.
Jeffrey Lehrer
leads the team from the firm's office in Northern Virginia. Other key individuals include Seattle's
Trenton Dykes
, who is '
invaluable to us for strategy and approach to our investment opportunities
', and
Curtis Mo
in Silicon Valley, who '
possesses an incredibly deep knowledge of the venture market and venture deals
'.
Charles Torres
in New York,
Randy Socol
in San Diego and
Jeffrey Leavitt
 in Atlanta round out the well spread group. Austin-based former co-head
Jenifer Renzenbrink Smith
left to join
Latham & Watkins LLP
.
DLA Piper LLP (US)
provides full-service advertising advice with a clear focus on and a strong record in the sports, esports, entertainment and media sectors in particular. Flagship clients comprise Amazon Prime Video, Austin FC and the United Entertainment Group, who seek the team's services in connection to sponsorship agreements, entertainment marketing initiatives and media and creative agency engagements, among other matters. Practice head
Benjamin Mulcahy

is described as '
a leading lawyer handling the biggest sponsorship agreements and advertising projects'.
Associate
James Stewart
has a successful practice covering advertising transactions, influencer marketing, celebrity endorsements, sweepstakes, contests, esports, entertainment and IP matters.
DLA Piper LLP (US)
is noted for its '
unmatched experience and reputation for advising on novel projects
' through '
thoughtful analysis
' and '
creative alternatives and solutions'
. The firm represents an impressive selection of financial institutions, investment funds and technology companies. In addition to its regulatory expertise, which covers traditional and disruptive products, including blockchain and non-fungible tokens (NFT), the team is also active on the corporate side, having been involved in several high-profile IPOs, SPAC mergers and M&A deals. The firm's capacity to handle novel mandates was demonstrated by its advice to TikTok on its first NFT launch. US co-chair
Margo Tank
in Washington DC, Chicago's
David Whitaker
and Seattle's
Trenton Dykes
are highly experienced in this area. San Francisco disputes partner
Michael Fluhr
 provides '
great customer service'
and is '
always responsive and proactively identifying new areas that he could help in
'.
Mark Radcliffe
in Silicon Valley is considered
'highly
experienced
' in the crypto space. Former global co-chair
David Luce
joined
Willkie Farr & Gallagher LLP
in January 2022.
DLA Piper LLP (US)
has a good spread of experience that covers high-end corporate finance transactions as well as standalone technology matters. The multi-faceted practice is spread throughout the firm's impressive domestic network of offices, with active partners practising out of the West and East Coasts, and the central states. The lawyers are well-versed in providing support on high-end corporate mandates including SPAC mergers, IPOs and financings. Open licensing contracts, strategic relationships, outsourcing negotiations, data privacy, digital transformations and collaboration agreements all feature prominently on the agenda, with the team operating comfortably across a range of technologies, including blockchain, fintech, semiconductors, insurtech, artificial intelligence, and autonomous vehicles. The global team is also highly experienced in cross-border transactions and is co-chaired by
Victoria Lee
in Silicon Valley and Chicago-based
Vincent Sanchez
. San Diego's
Mark Lehberg
is experienced in outsourcing, cloud computing and software as a service.
John Gilluly
in Austin is also highly active.
DLA Piper LLP (US)
focuses on public and privately traded REITS from formation, to roll-up transactions, to IPOs. The team is headed from Raleigh by
Robert Bergdolt
 who is active in securities regulations and non-traded REITS, and in a representative matter, led on the $160m merger between Cottonwood Communities and Cottonwood Multifamily REIT. Key partner 
Darryl Steinhause
 in San Diego has over three decades of experience handling tax transactions and securities offerings. Other key contacts include co-chair of the real estate group 
Kerry Johnson
 in Chicago, New York's
Shiukay Hung
who is highly praised by clients and new partner 
Ken Muller
who joined the global investment funds practice in the West Coast in early 2022 from
Kirkland & Ellis LLP
.
DLA Piper LLP (US)
's transactional tax team of '
consummate problem solvers
' is known for advising foreign-based investors in the US on cutting edge investment structures minimizing US tax effectively-connected-income risk and withholding tax risks, as well as assisting overseas asset managers expanding into the US, with particular expertise in CLOs. The group is co-led by New York's
Gerald Rokoff
, who is praised by clients for his '
unique ability to forge viable solutions to the most vexing issues'
; and Silicon Valley's
Stacy Paz
, who has significant transactional tax experience. Chicago's
Tom Geraghty
has a strong roster of US and non-US investor clients which he advises across asset classes on the tax aspects of debt and equity instruments. In New York,
Witold Jurewicz
focuses on the funds space.
DLA Piper LLP (US)
is known for providing global tax planning and transactional advice, as well as tax controversy services. The
'very knowledgable
' team covers such areas as post-acquisition integration and global equity. Global tax practice chair
Sang Kim
 is based in Silicon Valley and advises on global transfer pricing strategies, joint ventures, and M&A. In New York,
Philip Rogers
 specializes in international tax planning and operational structuring,
Kevin Glenn
 deals with international tax controversy,
Frank Mugabi
 focuses on public cross-border M&A, and
Maruti Narayan
 is an expert in international tax structuring and planning. Based in Los Angeles, 
David Cook
is particularly strong in global transfer pricing and international tax planning and structuring. In Silicon Valley,
Ben Olivas
is a key name for international tax and cross-border M&A. Principal economist
Masa Kuramoto
 and counsel
Carlos Vaca Valverde
 joined from
Ernst & Young LLP
 in April 2021.
Sibel Owji
 departed in October 2021, while
Michael Hardgrove
 departed in June 2021.
The tax dispute specialists at
DLA Piper LLP (US)
represent corporates and high-net-worth individuals on a broad range of tax mandates, including complex SALT and federal tax litigation, international transfer pricing disputes, and audit defense. Based in New York, practice co-lead
Ellis Reemer
 is an expert in civil and criminal tax disputes at all court levels. He works alongside co-lead
Diana Erbsen
, who concentrates her work on federal and SALT tax controversy, as well as criminal tax matters. In Los Angeles,
Michael Patton
is a key resource regarding transfer pricing disputes and advanced pricing agreements. Boston-based
Tamara Shepard
specializes in handling appeals, both in the federal appellate courts and IRS appeals. Splitting his time between Silicon Valley and Sacramento, 
Joseph Myszka
 covers the intersection of international tax controversy and tax-efficient operation organizational work.
The white-collar, corporate crime and investigations department at DLA Piper LLP (US) handles high-profile DOJ and SEC investigations and enforcement matters across continents. The team is led by John Hillebrecht and Karl Buch, Philadelphia's Courtney Saleski and Chicago's Jonathan King. Hillebrecht is a veteran trial and appellate attorney, who is recommended for criminal and civil litigation and investigations. King specialises in white-collar crime, FCPA matters, compliance and internal investigations. The team saw a number of additions over 2021, including Naana Frimpong in Atlanta from King & Spalding LLP, and Austin Brown and Christian Ford in Washington DC from Skadden, Arps, Slate, Meagher & Flom LLP and the DOJ, respectively. Matt Graves left to become the US Attorney for the District of Columbia. Named attorneys are based in New York unless otherwise stated.
Benefiting from a sizeable overarching product liability and mass tort offering throughout the country and also aided by a raft of legal technology products including an expert witness portal and litigation analytics tool,
DLA Piper LLP (US)
is able to represent numerous transport-based clients in resource-intensive mandates. Philadelphia-based
Matthew Goldberg
 represents a variety of multinational automotive and automobile component part manufacturers in complex litigation; including successfully helping Porsche Cars North America to resist numerous putative class actions relating to product liability, including defective engine and suspension systems. Although automotive clients remain central to the practice, it has also been fairly active in the aviation space, including work for several airlines defending against putative class actions seeking damages for an alleged failure to pay refunds due to Covid-19. 
Christopher Campbell
in Atlanta co-heads the team with 
Loren Brown
in New York and 
James Brogan
in Philadelphia. Baltimore-based
Joel Dewey

 has vast experience at trial and appellate level, including in the context of class actions and MDL proceedings for automotive manufacturers.
Knowledgeable across a range of toxic-related matters, including chemical exposure, and strengthened by the recent recruitment of a number of accomplished trial lawyers,
DLA Piper LLP (US)
is increasingly well-positioned to guide defendants throughout the life cycle of litigation. Washington DC-based
Buffy Mims
co-heads the toxic tort sub-group, following her arrival from
Shook, Hardy & Bacon LLP
in January 2021; she has particular expertise handling state and federal MDL proceedings. The '
responsive and diligent
' team is also appreciated for its '
willingness to innovate
' on billing and its conversance with hot-button issues including climate change and PFAS matters. On the West Coast, numerous practitioners have toxic tort/environmental litigation expertise, including San Francisco-based
George Gigounas
who handles national work as well as California's Proposition 65 law matters.
DLA Piper LLP (US)
 has a strong presence in key litigation centres across the US, notably New York, California, and Delaware, and its work spans class actions and other investor litigation asserting claims under the federal securities laws, stockholder derivative litigation, and investigations and enforcement actions by government regulators. The firm is currently acting for a prominent national personal lines insurance company in a putative securities class action pending in the Northern District of Illinois, in which plaintiffs allege that the company misrepresented the reasons for a sudden increase in auto insurance claim frequency between October 2014 and August 2015.
John Clarke
 in New York, who is leading that case, is head of the corporate and securities litigation practice, while
James Brogan
 in Philadelphia leads the litigation and regulatory group.
John Hillebrecht
 and
Jeffrey Rotenberg
 in New York, and
Jason Lewis
 in Dallas also play key roles in the practice.
Clients praise
DLA Piper LLP (US)
's litigation offering, nothing that its
'expert testimony is second to none.'
Product liability cases make up the majority of the team's high profile work, including advising Sanofi, Bayer, and Novo Nordisk in state and federal court. It also advises pharmaceutical companies on consumer class actions. Commercially, the team acts on a transaction's full life cycle, encompassing due diligence, company formation, and regulatory issues. Financing is another area of expertise, both via private placements and capital markets offerings.
Matthew Holian
and
Andrew Gilbert
 co-chair the team from Boston and New Jersey respectively. New York-based
Loren Brown
heads the litigation practice, with extensive experience on mass torts cases. Baltimore-based
Howard Schwartz
 acts on financings, and Boston-based
Katie Insogna
 acts on product liability matters.
DLA Piper LLP (US)
has experience advising on a full range of healthcare mergers and acquisitions. Key clients include health systems, specialist providers and insurers. Its capital markets team has been active in the sector, with Miami-based
Joshua Samek
advising both Caremax Medical Group and MSP Recovery on their SPAC mergers. Digital and telehealth have been key areas of focus for the team, with Virginia-based partner
Kristi Kung
 advises these clients on regulatory and compliance matters. Washington DC-based
Donna Thiel
 offers expertise on fraud and abuse cases.
Joshua Kaye
 leads the team from Miami.
Praised for its
'excellent ability to coordinate across disciplines'
the team at
DLA Piper LLP (US)
supports clients with mergers and acquisitions, investments, private equity, as well as revenue generating or dividend producing products. It also has strong regulatory capabilities, representing clients in investigations and advising them on state, federal and international requirements. Practice head
Michael Murphy
 is based in New York, while
David Mendelsohn
, who handles corporate, regulatory and compliance issues, is in Chicago.
Prakash Paran
 left the firm in October 2021, as did
David Luce
in January 2022.
Praised for its '
high degree of expertise
', the practice at
DLA Piper LLP (US)
is well-equipped to handle large scale insurance and reinsurance disputes including international multi-party and multi-forum matters. In addition to defending against coverage claims, representing insurers in disputes arising out of transactional liability insurance, and advising clients on potential exposure and compliance, the team offers support in high-profile regulatory investigation cases.
Michael Murphy
 chairs the global practice, and has served as lead counsel for insurers and reinsurers in various complex disputes while
Aidan McCormack
 contributes expertise in litigation, appellate work, arbitration and alternative dispute resolution. Both lawyers are based in New York.
DLA Piper LLP (US)
's sizable patent litigation group is a powerful force in the US, frequently praised for its '
committed and dedicated team
', as well as for its
'vast experience
'. The practice is a preferred choice for a number of major international and domestic companies thanks to its experience in the main US patent litigation forums as well as for its solid cross-border capabilities, which it puts to use in other key patent jurisdictions such as the UK and Germany. Cases related to the technology, life sciences, and consumer products sectors account for a particularly significant portion of the caseload. The California-based team of
Mark Fowler
, vice chair of the intellectual property and technology practice;
Sean Cunningham
, the chair of the US patent litigation team, and
Erin Gibson
, who is particularly skilled in ITC proceedings, are the key names of the department. Washington DC's
Kathryn Riley Grasso
, who according to a client is '
able to elevate the performance of the entire team
', and Delaware's
Brian Biggs
, who was promoted to partner in 2021, are other key contacts. The practice was further reinforced with the arrival in May and June 2021 of partners
Jennifer Nall
(Austin) and
Helena Kiepura
(DC), who joined from
Baker Botts L.L.P.
and
Kirkland & Ellis LLP
 respectively.
DLA Piper LLP (US)
is a go-to for high-stakes litigation on behalf of blue-chip global clients. Intellectual property and tech co-global head
Mark Fowler
 in Silicon Valley leads the practice, along with US trademark, copyright and media practice chair
Gina Durham
, who represents clients like Nike and Radisson Hotels in major infringement trials, in San Francisco.
Tamar Duvdevani
in New York acts for major rights holders across the fashion, media and consumer products sectors.
Melissa Reinckens
 in San Diego brings expertise to false advertising, trademarks and trade dress disputes on behalf of clients in the sports, entertainment, IT, and medical device areas. Associate
Marc E. Miller
provides support in New York, representing top corporates and emerging businesses.
DLA Piper LLP (US)
' employment team's expertise spans wage and hour claims, discrimination lawsuits, non-compete and trade secret matters, and misclassification issues. Equipped in class, collective and single plaintiff actions, the group is noted for representing clients in complex disputes before trial and appellate courts. Splitting his time between New York and Short Hills, litigation and arbitration expert
Brian Kaplan
 directs the practice. In San Diego,
Mary Dollarhide
 focuses on wage and hour class actions brought under state and federal laws, including PAGA cases. Dallas-based
Marc Katz
 has extensive experience in trade secret and unfair competition litigation. Supporting the team in New York is 
Joseph Piesco
, who focuses on discrimination and wage and hour lawsuits.
Daniel Fazio
, formerly at
Winston & Strawn LLP
,  joined the Chicago office in September 2021. Other new additions include former
Littler Mendelson, P.C.
 practitioner
Richard Rahm
 and former
Goodwin
lawyer
Sarah Tauman
, who joined the Los Angeles office in January and July 2021, respectively.
DLA Piper LLP (US)
handles issues across the traditional labor spectrum, including union organizing, collective bargaining, union contract administration and advice concerning the National Labor Relations Act. The firm is led by New York–based partner
Brian Kaplan
. New York–based partner
Evan Parness
is one of the ABA's 15 national commissioners on racial and ethnic diversity; he has notably drafted a resolution which urges employers to implement practices which take vulnerable groups into consideration as part of the COVID recovery process.
DLA Piper LLP (US)
is praised for the
'incredible depth of its worldwide practice' and 'the ability to pool resources from a wide range of attorneys'.
Lisa Tenorio-Kutzkey
leads the practice from San Francisco with strong capabilities in bet-the-company litigation and multi-jurisdictional cases.
David Bamberger
, described as a
'dogged advocate, a brilliant tactician, and a very thoughtful lawyer',
is located in Washington DC and focuses on a wide range of litigation matters relating to antitrust and trade regulation, including class actions. Other names to note in the firms Chicago office are business and antitrust litigators
John Hamill
and
Robby Robertson
. Former co-chair of the group
Lesli Esposito
left the firm in February 2021.
The '
creative problem-solvers
' at
DLA Piper LLP (US)
are well-positioned across the US and active in a variety of disputes. The team cover class actions, privacy litigation involving new technologies, breach of contract and business disputes, and also act at the interface to antitrust, product liability and white-collar crime, among others. It was recently also involved in significant proceedings resulting from the COVID-19 pandemic.
Angela Agrusa
is an experienced defense lawyer in Los Angeles and leads the practice together with the Chicago-based
John Hamill
.
Christopher Young
 in San Diego is '
great to work with and very reliable
.'
DLA Piper LLP (US)
 has a strong transactional team and a litigation practice to match, giving it a prominent role in cases concerning breaches of fiduciary duty, and it is active in courts across the US, as well as in the main forum of Delaware.
John Clarke
in New York, who is co-chair of the corporate and securities litigation group, and head of Delaware litigation
John Reed
in Wilmington are the lead partners. '
Masterful litigator and trial counsel
'
James Mathias
 in Baltimore represented Ray Berry, the founder, former CEO and chairman of The Fresh Market specialty grocery chain in an action asserting breach of fiduciary duty in challenging his role in the company's 2016 going-private transaction.
Rob Hoffman
in Dallas and Baltimore-based
Benjamin Schuman
, who is '
pleasant and unassuming, yet possesses a powerful intellect that commands respect
', also have key roles in the practice.
Led from Atlanta by
Christopher Campbell
 and also aided by the firm's broader nationwide commercial litigation offering,
DLA Piper LLP (US)
's product liability and mass torts practice is praised for its
'creative thinking and dedication'
and its capacity to handle significant litigation, including class actions, across a myriad consumer products. Atlanta-based associate
Emily Marshall
 continues to flourish in the product liability arena and is noted for her ability '
to quickly grasp the technical aspects and translate that into the proper defensive stance'. 
DLA Piper LLP (US)
has a large US capital markets team spread across its multiple offices, best known for mid-cap deals. The large team has enabled it to develop an impressively wide-ranging list of engagements from issuers and underwriters. The department has landed a series of headline SPAC offering engagements, thanks to the efforts of
Jeffrey Selman
in San Francisco. Head of the capital markets group
Christopher Paci
 has also played a pivotal role in developing the firm's presence in Latin America transactions.
DLA Piper LLP (US)
continues to maintain its reputation as a leading investor-side offering, with the team providing '
well thought out, comprehensive and bespoke advice
' to more than 250 institutional investors, including some of the largest and most active sovereign wealth funds, endowments, insurance companies, public pension plans and financial institutions. Recently, the team has also been increasing its focus on sponsor-side work, and has developed particular strength in real estate, energy, and infrastructure fund formation. This dual focus is exemplified by the group's leadership structure, with key specialized practitioners split between the Chicago and Austin offices; the former location fields
Jesse Criz
 – who co-chairs the investment management practice – and
Nathaniel Marrs
 – who oversees sponsor-side work, while the latter is the base for Criz's counterpart,
David Parrish
, and Marrs' opposite number, investor-side specialist
Nicole Brennig
. Another illustration of the firm's ever-growing dedication to sponsor-side mandates was the recent arrival of
Ken Muller
, formerly of
Kirkland & Ellis LLP
, to the San Francisco office.
DLA Piper LLP (US)
frequently collaborates with the firm's corporate practice to handle high-end transactions, as demonstrated by the team's advice to Canadian pharmaceutical and cannabis company, Tilray, on its merger with Aphria. Practice leader
Rita Patel
, who works in the firm's Washington DC office, led on this matter, while Chicago-based
Richard Ashley
has experience in handling benefits and compensation issues arising from transactions, including Code Sections 162(m), 280G and 409A compliance.
Cisco Palao-Ricketts
departed in June 2021 while San Diego-based
Michelle Lara
joined from
Cooley LLP
in April 2021.
Erin Sweeney
is another key member of the team.
The team at
DLA Piper LLP (US)
records a consistently high deal volume, working on behalf of a number of active clients including Accel-KKR and its portfolio companies on buyouts, M&A, and associated investments and corporate issues, and also has notable cross-border expertise, working with its global platform on complex transactions for both US and foreign-led private equity investments. Alongside its work for funds, the team also regularly advises target growth companies on equity investments and other life-cycle issues. Atlanta's
Joseph Silver
 leads the practice, and is a prolific advisor to funds and private companies with broad experience in the technology, telecoms, and financial services sectors, among others. Other key names in the team include Chicago-based
Robert Davis
, who represents funds and portfolio companies in buyouts and growth equity investments, and NoVa's
Eric Grossman
, who focuses on venture capital and early-stage investments, securities issues, and cross-border deals.
The media & entertainment litigation practice at
DLA Piper LLP (US)
is focused on cases of breach of contract and fraud. Based in Los Angeles, the team acts for an array of clients from all subsectors including Jukin Media, and William Morris Endeavor Entertainment.
Michael Garfinkel
leads the practice, a seasoned litigator he represents companies operating in music, film, television, and IP disputes. With extensive expertise in IP and advertising as they pertain to new media and consumer products,
Tamany Vinson Bentz
recently represented Thane Direct Inc. in two disputes concerning royalties and unjust enrichment respectively. Further recommended is associate
Jason Taylor Lueddeke
who is highly active in the team, working closely with Garfinkel.
A holistic practice covering all sectors of media and entertainment, the Los Angeles-based team at
DLA Piper LLP (US)
also handles cutting-edge matters at the forefront, such as TikTok Inc.'s first NFT initiative. Co-head
Tom Ara
is one such specialist for emerging media and has close ties to the Asian markets. On the corporate side, co-head
Robert J. Sherman
has extensive expertise in domestic and cross-border financings and M&A. Co-head
David Markman
handles a variety of corporate and commercial transactions, he recently represented Concord Music in a collaboration with Skydance Productions and Nuyorican Productions for the creation of several musicals.
The '
experience, intellect and resources
' of the construction practice
DLA Piper LLP (US)
are brought to bear on projects across the US and internationally, in both contentious and non-contentious capacities. The team regularly represents clients in both the courts and in arbitration, and the practice is fully integrated with the firm's real estate, litigation and financing teams, facilitating comprehensive project support on contracts and agreements. In Baltimore,
Anthony Meagher
concentrates on the arbitration and litigation of construction claims, the negotiation of construction contracts, and the litigation of other commercial disputes; he co-leads the practice with
Robert Crewdson
, frequent counsel to owners and investors, handling transactional matters and litigation.
Brian Fielden
has '
in-depth knowledge of all things construction
' and is a renowned figure in PPP projects, with a client list that includes the Global Infrastructure Investment Association. A number of the team's recent big ticket litigations are being led by
John Ducat
. All named lawyers are based in Atlanta unless otherwise stated.
Drawing on its sizeable national presence,
DLA Piper LLP (US)
's transactional tax team regularly advises on consequential deals for a diverse mix of corporate entities, middle-market private equity firms, and real estate investors. Silicon Valley-based practice co-head
Stacy Paz
handles a significant volume of M&A transactions, SPACs, and emergent company investments for clients in tech, media, and financial services while in New York, practice co-head
Gerald Rokoff
is noted for his expertise in financial and insurance products, and is sought out by both asset managers and entertainment industry players for his tax advisory capabilities. Chicago-based
Tom Geraghty
focuses on fund sponsors and investment advisors. Boston-based associates
John Wei
and
Kurtis Weaver
are also recommended.  
Afshin Beyzaee
 has left the practice, while
David Plewa
has retired.
DLA Piper LLP (US)
 focuses on the renewables space, primarily advising sponsors on the financing of biomass, solar and wind projects. Over the last decade, the firm has also developed expertise in battery storage projects, assisting with negotiation of long-term offtake agreements and tariff requirements in addition to project financing. New York partner
Robert Gruendel
leads the US practice. Former co-practice heads
Gregory Smith
 and
Dino Barajas
left the firm in July 2021 and January 2022 respectively.
DLA Piper LLP (US)
 houses an '
exceptionally effective, knowledgeable, and trustworthy practice
' which shows prowess in cases involving a variety of technologies, including electronics, semiconductors, computing, pharmaceuticals, biologics and medical devices. Boston's
Larissa Bifano
, who also leads the firm's artificial intelligence group which opened in 2019, is the key contact of the department.
Lisa Haile
in San Diego brings in her experties in the life sciences sphere and garners praise for being '
very good and producing very high-quality work
'.
DLA Piper LLP (US) >
Firm Profile
Americas Chair, Global Co-Chair and Global Co-CEO: Frank Ryan
Americas Co-Managing Partners: Rick Chesley and Jackie Park
Chief Operating Officer: Bob Bratt
Number of partners worldwide: 1,621
Number of lawyers worldwide:  3,792
Languages: More than 60 languages
Firm Overview:
DLA Piper is a global law firm with lawyers located in more than 40 countries throughout the Americas, Europe, the Middle East, Africa, and Asia Pacific, positioning the firm to help clients with their legal needs around the world.
The firm has lawyers in more than 25 offices across the United States with local and national experience. DLA Piper core practices in the US include corporate and finance; employment; government affairs; intellectual property and technology; litigation and arbitration; real estate; and tax.
The firm strives to be the leading global business law firm by delivering quality and value to clients. This is achieved through practical and innovative legal solutions that help the firm's clients.
DLA Piper represents many of the world's leading companies across industries, as well as emerging businesses, financial institutions, and professional firms. The firm's work encompasses the country's major business, financial, and technology centers.
Responsible Business and Pro Bono:
Different sectors and geographies face different sustainability challenges, and the firm provides clients with a clear understanding of how, by working with DLA Piper, the firm is enabling them to take climate action or make progress on diversity or business and human rights.
DLA Piper is deeply committed to pro bono. Efforts focus on three areas: the rights of children, access to justice and the rule of law, and assisting asylum seekers, refugees, and stateless people. New Perimeter is the firm's nonprofit affiliate that provides long-term pro bono legal assistance in under-served regions around the world.
Diversity & Inclusion
DLA Piper's drive to establish growth and create forward-looking opportunities is evidenced by the firm's active D&I team. Firm resources − including Professional Development, Marketing and Recruiting departments − are aligned to actively support the implementation of Practice Group Diversity and Inclusion Action Plans. Plans are tailored to each group's unique D&I priorities, needs and culture, demonstrating how each group would focus on such goals as advancement, retention, and equitable utilization of team expertise.
Corporate
DLA Piper supports the world's leading enterprises, emerging startup companies and financial institutions in their development and investment activities. The firm assists clients through all stages of their transactions to ensure successful deal outcomes.
Finance
DLA Piper advises on all aspects of financing, across borders, sectors, and financial products. This includes sharing knowledge and skills in deals involving, for example, lending and borrowing, debt securities, derivatives, funds, portfolios and FinTech solutions, as well as energy, infrastructure, and other projects.
Employment
DLA Piper's global employment practice advises clients worldwide on employment legislation, helping them meet their workforce objectives.
Regulatory and Government Affairs
DLA Piper's Regulatory and Government Affairs team provides advice at all stages of the regulatory process. The firm focuses on areas such as international trade, antitrust and competition, global governance and more. Firm lawyers and policy professionals often work across borders and practice groups in interdisciplinary teams, ensuring the most efficient and effective results for its clients.
Intellectual Property and Technology
DLA Piper is one of the most widely recognized providers of a full range of commercial, intellectual property law, privacy, sourcing, and technology law services for leading businesses worldwide.
The firm helps clients from emerging technology and pharmaceutical companies to established banks and financial institutions achieve their objectives wherever they do business.
Litigation, Arbitration, and Investigations
DLA Piper's lawyers are skilled in litigation, arbitration, investigations, and ADR and will deploy that experience to help you devise the best strategies. The firm has the local knowledge to apply the regulatory, economic, political, and cultural context to legal issues and develop case strategies.
Real Estate
DLA Piper's market-leading real estate group offers a full range of real estate services, including single asset and portfolio acquisitions and dispositions, single asset and multi-property/programmatic joint ventures, fund formation, operating company investments, cross-border investments, REITs, financing, construction and design, leasing, zoning/land-use, environmental law, real estate litigation and tax.
Tax
DLA Piper provides the full range of tax services that address the complex challenges of international commerce and business operations as well as manage and resolve tax disputes.
Sectors
DLA Piper has 10 global and one US-focused sectors. The firm's sector approach is critical to tackling the needs of clients and is a key reason why companies seeking a strategic partner in the legal arena turn to DLA Piper.
Main Contacts
| Department | Name | Email | Telephone |
| --- | --- | --- | --- |
| Consumer Goods, Food, Retail | Angela Agrusa | angela.agrusa@us.dlapiper.com | +1 310-595-3000 |
| Consumer Goods, Food, Retail | Jamila Willis | jamila.willis@us.dlapiper.com | +1 212-335-4500 |
| Consumer Goods, Food, Retail | Stefanie Fogel | stefanie.fogel@dlapiper.com | +1 617-406-6053 |
| Consumer Goods, Food, Retail | Tamar Duvdevani | tamar.duvdevani@us.dlapiper.com | +1 212-335-4799 |
| Corporate | Andrew Gilbert | andrew.gilbert@dlapiper.com | +1 973-520-2553 |
| Corporate | Corinne Jacobson | corinne.jacobson@us.dlapiper.com | +1 703-773-4292 |
| Corporate | Kathleen Ruhland | kathleen.ruhland@dlapiper.com | +1 612-524-3033 |
| Digital Health | Danny Tobey M.D., J.D. | danny.tobey@dlapiper.com | +1 214-743-4538 |
| Digital Health | Kristi Kung | kristi.kung@dlapiper.com | +1 703-773-4290 |
| Digital Health | Susan Krumplitsch | susan.krumplitsch@dlapiper.com | +1 650-833-2440 |
| Disputes (Litigation, Regulatory & Government Affairs, IPT, Employment) | Loren Brown | loren.brown@us.dlapiper.com | +1 212-335-4846 |
| Employment | Brian Kaplan | brian.kaplan@dlapiper.com | +1 212-335-4515 |
| Employment | Cassie Boyle | cassie.boyle@us.dlapiper.com | +1 312-368-7915 |
| Employment | Kent Fredrickson | kent.fredrickson@us.dlapiper.com | +1 312-368-7940 |
| Energy and Natural Resources | Robert Gruendel | robert.gruendel@dlapiper.com | +1 212-335-4736 |
| Energy and Natural Resources | Vanessa Wilson | vanessa.wilson@dlapiper.com | +1 202-799-4570 |
| Finance | John Cusack | john.cusack@dlapiper.com | +1 212-335-4849 |
| Finance | Thomas Tysse | tommy.tysse@us.dlapiper.com | +1 703-773-4114 |
| Financial Services | Isabelle Ord | isabelle.ord@dlapiper.com | +1 415-836-2536 |
| Financial Services | Margo Tank | margo.tank@dlapiper.com | +1 202-799-4170 |
| Financial Services | Richard Hans | richard.hans@dlapiper.com | +1 212-335-4530 |
| Financial Services | Richard Reilly | richard.reilly@us.dlapiper.com | +1 212-335-4910 |
| Government Contracting | Richard Rector | richard.rector@dlapiper.com | +1 202-799-4400 |
| Healthcare | Joshua Kaye | joshua.kaye@dlapiper.com | +1 305-423-8521 |
| Hospitality and Leisure | Sandi Kellman | sandra.kellman@dlapiper.com | +1 312-368-4082 |
| Industrials | Ferlillia Roberson | ferlillia.roberson@dlapiper.com | +1 312-368-3903 |
| Industrials | Jeff Salinger | jeff.salinger@dlapiper.com | +1 212-335-4531 |
| Industrials | Mark Waite | mark.waite@dlapiper.com | +1 713-425-8445 |
| Infrastructure, Construction, and Transport | Maxine Hicks | maxine.hicks@dlapiper.com | +1 404-736-7809 |
| Insurance | Aidan McCormack | aidan.mccormack@us.dlapiper.com | +1 212-335-4750 |
| Insurance | Michael Murphy | michael.murphy@dlapiper.com | +1 212-335-4755 |
| Intellectual Property & Technology | Eddie Raychaudhuri | eddie.raychaudhuri@us.dlapiper.com | +1 703-773-4063 |
| Intellectual Property & Technology | Gina Durham | gina.durham@dlapiper.com | +1 415-836-2506 |
| Intellectual Property & Technology | Mark Fowler | mark.fowler@dlapiper.com | +1 650-833-2048 |
| Investment Management & Funds | Jesse Criz | jesse.criz@dlapiper.com | +1 312-368-4074 |
| Investment Management & Funds | John Cusack | john.cusack@dlapiper.com | +1 212-335-4849 |
| Investment Management & Funds | Nathaniel Marrs | nathaniel.marrs@dlapiper.com | +1 312-368-2169 |
| Investment Management & Funds | Nicole Brennig | nicole.brennig@dlapiper.com | +1 512-457-7241 |
| Life Sciences | Andrew Gilbert | andrew.gilbert@dlapiper.com | +1 973-520-2553 |
| Life Sciences | Matt Holian | matt.holian@dlapiper.com | +1 617-406-6009 |
| Litigation, Arbitration, and Investments | Heidi Padgett | heidi.padgett@us.dlapiper.com | +1 703-773-4098 |
| Litigation, Arbitration, and Investments | James Brogan | james.brogan@dlapiper.com | +1 215-656-3350 |
| Litigation, Arbitration, and Investments | Michelle Sadowsky | michelle.sadowsky@us.dlapiper.com | +1 212-335-4625 |
| Media, Sport and Entertainment | Peter White | peter.white@dlapiper.com | +1 212-335-4555 |
| Private Equity | Corinne Jacobson | corinne.jacobson@us.dlapiper.com | +1 703-773-4292 |
| Private Equity | Joseph Silver | joseph.silver@dlapiper.com | +1 404-736-7854 |
| Projects, Energy, and Infrastructure | Robert Gruendel | robert.gruendel@dlapiper.com | +1 212-335-4736 |
| Real Estate | Ani Bland | ani.bland@us.dlapiper.com | +1 703-773-4112 |
| Real Estate | Barbara Trachtenberg | barbara.trachtenberg@dlapiper.com | +1 617-406-6011 |
| Real Estate | John Sullivan | john.sullivan@dlapiper.com | +1 617-406-6029 |
| Real Estate | Kerry Johnson | kerry.johnson@us.dlapiper.com | +1 312-368-2168 |
| Real Estate | Richard Klawiter | richard.klawiter@dlapiper.com | +1 312-368-7243 |
| Regulatory and Government Affairs | Eddie Raychaudhuri | eddie.raychaudhuri@us.dlapiper.com | +1 703-773-4063 |
| Regulatory and Government Affairs | Edward "Smitty" Smith | edward.smith@dlapiper.com | +1 202-799-4605 |
| Restructuring | Craig Martin | craig.martin@dlapiper.com | +1 302-468-5655 |
| Restructuring | Jamila Justine Willis | jamila.willis@dlapiper.com | +1 212-335-4969 |
| Restructuring | Rick Chesley | richard.chesley@dlapiper.com | +1 312-368-3430 |
| Restructuring | Rachel Ehrlich Albanese | rachel.albanese@dlapiper.com | +1 212-335-4775 |
| Sustainability and Environmental, Social and Governance | Ann Ford | ann.ford@dlapiper.com | +1 202-799-4140 |
| Sustainability and Environmental, Social and Governance | John Gilluly | john.gilluly@dlapiper.com | +1 512-457-7090 |
| Tax | Sang Kim | sang.kim@dlapiper.com | +1 650-833-2072 |
| Tax | Thomas Tysse | tommy.tysse@us.dlapiper.com | +1 703-773-4114 |
| Technology | Erin Gibson | erin.gibson@dlapiper.com | +1 619-699-2862 |
| Technology | Trenton Dykes | trent.dykes@dlapiper.com | +1 206-839-4834 |
| Transactions (Corporate, Finance, Private Equity, Real Estate, Tax) | Joe Alexander | joe.alexander@us.dlapiper.com | +1 305-423-8505 |
Staff Figures
Number of Partners Worldwide : 1,621 Number of Lawyers Worldwide : 3,792
Languages
More than 60
Other
Americas Chair, Global Co-Chair and Global Co-CEO : Frank Ryan (New York) Americas Co-Managing Partner : Richard Chesley (Chicago) Americas Co-Managing Partner : Jackie Park (Downtown Los Angeles)