MAQS Advokatbyrå > Gothenburg, Sweden > Firm Profile
MAQS Advokatbyrå
Offices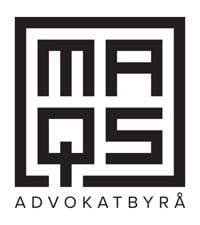 MAQS Advokatbyrå
ÖSTRA HAMNGATAN 24
PO BOX 119 18
404 39 GOTHENBURG
Sweden
MAQS Advokatbyrå > The Legal 500
Rankings
As a key name in the renewable energy space,
MAQS Advokatbyrå
has notable knowledge of the wind and water power industries in the Nordics, acting for a range of energy suppliers, domestic and multinational corporations and government agencies. Practice head
Mikael Kowal
is highly active in wind power transactions while
Jessica Svantesson
focuses on real estate-related work. The team also works closely with the firm's environmental department in relation land exploitation issues and environmental damages cases.
Practice head(s):
Other key lawyers:
Testimonials
'Mikael Kowal has been outstanding in his support to our needs and made the necessary time available to address pressing and less pressing matters we referred to MAQS's attention.'
'We have worked with MAQS for the purpose of wind turbine procurement contract and what makes MAQS unique are their fantastic people. They always strive to gain an understanding of the issue, even though it may be bordering on technical in nature in order to provide the best legal advice. They have the experience and the flexibility to propose different solutions. It has been excellent working with them. The work carried out for us was done in a team with different areas of responsibility and it is clear they support each other well enabling progress.'
'They aim to find solutions to support the work of agreeing complex technical commercial issues during contract negotiation. They have a solution based approach based on knowledge and experience with the subject, and they are always open to increasing their knowledge. This makes them excellent to work with in challenging projects, where the timeframe is limited and the complexity high.'
'The volume of work they handle in the energy practice makes their team quite a valuable resource of accumulated knowledge and experience.'
'Quick at understanding client's needs, accessible and pragmatic.'
'I work especially close to Mikael Kowal which is my contact at MAQS. Mikael is one of the sharpest I know in deal making and closing a deal. We have been in numerous situations which have seemed hopeless but still Mikael has managed to turn the situation and made it beneficial for me and my company in the end. He is a real closer.'
'Cecilia Rossing is incredibly professional and easy to work with and sees many solutions, she has also brought her colleagues together to meet our challenges in a very good way, I want to give Cecilia our warmest recommendations.'
'Mikael Kowal is our main partner and he really simply is fantastic!'
Key clients
Momentum Energy Sweden AB
Rabbalshede Kraft AB
Dala Vind AB
Liquid Wind AB
EnBW Sweden AB and EnBW Sweden Wind AB
WIND-Sweden AB
Work highlights
Assisted Rabbalshede Kraft AB with its first investment abroad.
Represented Lennartsson trading Sweden AB in the sale of all the shares in H. Lennartsson Energi AB, a company owning a district heating facility, to Solör Bioenergi AB.
Assisted Liquid Wind with numerous agreements in relation to the development of the first facility in Örnsköldsvik.
MAQS Advokatbyrå
represents clients at all stages of construction projects, including the procurement process, contractual negotiations, liability issues, and disputes. It provides advice to employers, contractors, technical consultants, and construction coordinators on all construction-related matters. The team is led by
Erik Kjaer
, who focuses on large-scale construction disputes at a national and international level.
Erik Palmgren
 is the other key contact.
Practice head(s):
Other key lawyers:
Testimonials
'MAQS has a strong team with edge and competence within construction law.'
'Erik Kjaer has impressed us a lot. He understands our business, he's quick to grasp our questions/positions and he always provides excellent support. Erik is also very accurate and pleasant to work with.'
Key clients
Erlandsson Holding AB
Serneke Group AB
Stanley Security Sweden AB
Boskalis N.V
Assemblin Sverige AB
RO-Gruppen AB
Billströmmer Riemer Andersson Bygg AB
Circle K Sweden AB
AstraZeneca AB
Oljibe AB
Blue Wall Construction AB
F.O. Peterson & Söner Byggnads AB
Wästbygg AB
BESAB AB
JÅLAB AB
Okidoki Arkitekter AB
Eksjöhus AB
Work highlights
Assisted Serneke Group AB with the ongoing €1.3bn Karlatornet project which will include the tallest building in the Nordic Region.
Represented BRA Bygg AB in contract negotiations and contract drafting for the erection of Volvo's new experience centre in the central part of Gothenburg.
Assisted Stanley Security Sweden AB with a dispute concerning the installation of security systems for a new build forensic psychiatric institution.
MAQS Advokatbyrå
has a comprehensive employment law offering with key coverage of the country thanks to the firm's offices in Malmö and Gothenburg. The team covers both advisory and contentious matters, advising on M&A, employment contracts, employment terminations, collective consultations and pensions plans.
Lars Lövgren
advises on a wide range of issues such as restructurings, while
Maria Moberg
has wide knowledge regarding temporary agency personnel and expatriates.
Mats Nilsson
works primarily in dispute resolution.
Practice head(s):
Lars Lövgren; Maria Moberg
Testimonials
'Very good personal contact that you always can reach, even if they have holidays. Very good knowledge.'
'The ability to cover both contentious and non-contentious employment law matters. Equally good in contentious as non-contentious. A truly full service support to HR.'
'I work primarily with Lars Lövgren. He has represented us on a range of employment law matters and always impressed. In particular he is a very strong litigator who covers everything and never misses a point. Also very good in managing client's expectations and provides clear guidance. Equally good in transaction support and stand alone employment advice such as representing us in court. In my view the best employment lawyer in Sweden.'
'Quick in responding and always professional.'
'Great commitment and work is always done with expertise and security. Maria Moberg and Mats Nilsson's availability and understanding of our company is valuable.'
Key clients
Stampen Group
Cyan Racing AB
Trelleborgs FF
Jayway AB
At MAQS Advokatbyrå, Magdalena Persson

now leads the department following the departure of former group head Christina Rydell Ahlström to Morris Law in mid-2021. The practice handles the full gamut of environment work with notable experience in liability issues relating to contaminated real property, environmental permits, regulatory work and issues in the water and hydropower sectors.
Practice head(s):
Other key lawyers:
Testimonials
'High knowledge, Easy to contact. Very Good discussions.'
'A small and efficient team helped us with our questions regarding environmental law and practice, the team was a good discussion partner and showed us a reasonable path forward.'
'MAQS law firm consists of a number of lawyers who have broad expertise in a number of areas. Since you have had assignments all over Sweden, you also have a great deal of experience in various areas. Professional treatment and knowledgeable lawyers.'
'Through MAQS law firm and lawyers Magdalena Persson and Jessica Svantesson, we have received professional advice and concrete legal assistance in a number of cases. What is distinctive is their ability to explain the law in an understandable way and a very positive attitude.'
Key clients
Ale kommun
Räddningstjänsten i Storgöteborg
ESAB AB
Sunds Mekaniska AB (Pichano group of companies)
Sundfrakt AB/Delta Terminal AB/Åkerigrus I/ Sundsvall AB (Sundfrakt group of companies)
SIA Glass AB
Work highlights
Assisting Sunds Mekaniska AB with its contacts with supervisory authorities regarding liability for investigations of contaminated land.
Advising the municipality of Ale regarding the liability for contaminated land within the former industrial area Älvängen.
Assisting Räddningstjänsten i Storgöteborg with a complex and ongoing situation regarding contaminated land.
MAQS Advokatbyrå
provides ongoing advice to clients from sectors encompassing the sports, retail, fashion and technology industries on intellectual property matters, including the management of trade mark portfolios and the registration of newly-created IP. The practice is also engaged in trade mark and patent infringement litigation, and counsels clients on protecting their brands from counterfeiting. The team is jointly led by
Christina Berggren
and 
David Berggren
. Senior associate
Daniel Thorbjörnsson
is another name to note in the team.
Wendela Hårdemark
departed in mid-2022.
Practice head(s):
Christina Berggren; David Berggren
Other key lawyers:
Testimonials
'A very supportive team who are quick to act when needed.'
'We recommend Christina Berggren.'
Key clients
Volvo Trademark Holding AB
The Coca-Cola Company
AB Lindex
Essity Hygiene and Health AB
Stampen Lokala Medier AB
ASKO Appliances AB
FootballAddicts AB
Cyan TM AB
Salming Trademarks AB
Illume/Ridestore AB
Zenseact AB
Electro Elco AB
Cura of Sweden
PPY Production AB
MbedIT Solutions AB
Himla AB
National Electric Vehicle Sweden (NEVS)
Work highlights
Representing Cura of Sweden AB in two cases regarding patent infringement and revocation of the patent.
Assisting Reitan Convenience Sverige with IP law and in particular trade mark and marketing law.
Assisting Cyan with Cyan's trade mark, design, and copyright strategy and with protection of its trade marks on all its markets, including in relation to Cyan's customers and partners such as OEMs.
The sizable corporate M&A department of MAQS Advokatbyrå has extensive experience in handling high-profile and high-value cases, leveraging offices in Sundsvall, Stockholm, Gothenburg, and Malmö. The team advises on domestic and cross-border matters, with particular expertise in the renewable energy sector. The practice is led by the duo of Lovisa Elardt, who specialises in corporate acquisitions and private equity transactions, and Jonas Svahn, who is experienced in handling cross-border transactions.
Practice head(s):
Testimonials
'Easy to work with. Down to earth assessments of risks and opportunities.'
'The people we have interacted with (mainly Jonas Svahn) has been very communicative and have listened to our every demand end explained the way forward in a impressive way. His ability during negotiations have been equally impressive.'
'It is a firm that makes you feel welcomed and that they always set your interests first.'
'The two individuals I work most with are both very skilled and always well informed about practices around our case.'
Key clients
SKF Group
BNP Paribas
Opera Tech Ventures (BNP Paribas' corporate venture arm)
Semcon AB
Zeppelin Sverige AB
Rabbalshede Kraft AB
Stampen Lokala Medier
Profura AB
ZENSEACT AB
GPX Medical AB
Vätterleden Invest AB
Pandora AS
Oblique Therapeutics AB
Fluicell AB
IRLAB Therapeutics AB
OneMed Sverige AB
Sjöson AB
OnDosis AB
Work highlights
Advised Winningtemp AB on its SEK157m capital injection from several venture capital entities, inter alia Norrsken,Almi Invest, Chalmers Ventures, Bonnier Ventures and Frog Capital.
Advised Oblique Therapeutics AB on its SEK100m private placement to inter alia Danish VC Sunstone Capital.
Advised the purchaser on the acquisition of Semcon Sweden AB's 100% of the shares in the Swedish IT company Squeed AB.
The competition practice at
MAQS Advokatbyrå
provides ongoing advice to clients in a range of sectors, including the consumer goods, transportation, forestry, and pharmaceuticals industries. This work encompasses providing advice on pricing strategies, as well as helping to ensure that commercial contracts do not violate competition regulations. The practice is also engaged in contentious matters, responding to investigations by the Swedish Competition Authority into alleged anti-competitive practices.
Mikael Åström
 leads the team and is praised by clients as an '
outstanding competition lawyer'.
Testimonials
'Very professional, knowledgeable but also enjoyable to work with.'
'Mikael Åström is a true professional with vast experience. He has been around for a long time on a top level. He possesses valuable practical insight in many respects due to his experience. He is an absolute pleasure to work with.'
'It's a team of very skilful lawyers with which it is, at the same time, fun to work with.'
'Mikael Åström is an outstanding competition lawyer.'
Key clients
Markslöjd
Zenuity
KGH Customs Services
SCA Forest
Essity Hygiene and Health
Sia Glass
ESAB / Colfax Corporation
Santa Maria
Perrigo Company Plc
Latour
Nudie Jeans
Work highlights
Advising Markslöjd AB on competition matters regarding commercial market strategy in relation to pricing, online platforms and sales, selective networks, and cooperation agreements with competitors/suppliers/distributors.
Advising Essity on a continuous basis on all legal matters, including substantial and complex competition law advice related to mergers, dominance issues, pricing, and commercial market strategy.
Continuing to act for Zenuity on a ground-breaking and pioneering joint venture between some of the largest global automotive companies.
MAQS Advokatbyrå
handles complex corporate transactions and related issues including environmental and tax-related work.
Katrin Troedsson
 leads the team alongside 
Magnus Bengtsson
 and
Jessica Svantesson
; Svantesson focuses her practice on developments and usufruct rights, while Bengtsson is highly active in advising clients on transactions and commercial lease agreements. Bengtsson works closely with associate
Lovisa Elardt
, who is an expert in M&A transactions and real estate projects.
Practice head(s):
Katrin Troedsson; Jessica Svantesson; Magnus Bengtsson
Testimonials
'MAQS has presented outstanding advice and business solution orientation in the assignment as a legal adviser to us in a real estate transaction. MAQS helped us overcome the obstacles and complete the deal.'
'The lawyers we worked with were always available, quick with feedback and anticipated future challenges in the negotiation. We worked mainly with Jessica Svantesson.'
'MAQS law firm has assisted us in a number of contractual issues concerning real estate. They have a broad competence and competent lawyers. We experience them as very professional in what they do and very positive in their treatment.'
'MAQS lawyers Jessica Svantesson and Magdalena Persson have assisted us positively and with great skill in their respective areas of expertise. In cases where it is required, additional expertise has been involved.'
Key clients
Fastighets Aktiebolaget Trianon
Executive Property Europe AB
Coop Väst ekonomisk förening
Älvstranden Utveckling AB
Klövern
Eksta Bostads AB
Råberget Entreprenad AB
Cormac Förvaltnings AB
Melica Förvaltning AB
Sjöson AB
Mälardalens Omsorgsfastigheter Holding AB
Work highlights
Assisted Fastighets AB Trianon with its divestment of 50% of the shopping mall Rosengård Centrum to Fastighets ABHemmaplan (a joint venture company between Bonnier Fastigheter and Brunswick Real Estate).
Assisted Fastighets Aktiebolaget Trianon and Wallfast AB with entering into an agreement with Grosvenor European Retail Partnership regarding the acquisition of the shopping mall Burlöv Center.
Assisted Haga Gruppen Holding AB with its divestment of 13 residential properties in central Malmö.
MAQS Advokatbyrå
has a respectable dispute resolution practice with lawyers working seamlessly across the Stockholm, Sundsvall, Gothenburg and Malmö offices. The practice is specialised in a variety of different sectors including the sports, construction, retail, technology and pharmaceuticals industries.
Annica Borjesson
heads up the team with experience in arbitration and mediation proceedings.
Other key lawyers:
Wendela Hårdemark; Erik Kjaer
Testimonials
'MAQS has a strong team with competence in dispute resolution.'
'Erik Kjaer has impressed us a lot. He understands our business, he's quick to grasp our questions/positions and he always provide excellent support. Erik is also very accurate and pleasant to work with!'
Lawyer Profiles
| Photo | Name | Position | Profile |
| --- | --- | --- | --- |
| | Mr Peter Andeby | Capital markets, Company law (Corporate), Mergers & Acquisitions | View Profile |
| | Mr Kenneth Asplund | Intellectual property and marketing law, IT technology and telecommunications, Mergers & Acquisitions,… | View Profile |
| | Mr Mikael Åström | EU and competition law, Commercial agreements | View Profile |
| | Mrs Christina Berggren | Intellectual property law Media law Marketing law IT law | View Profile |
| | Mr Magnus Dahlén | Intellectual property and marketing law, IT, technology and telecommunications | View Profile |
| | Mr Eric Ehrencrona | Company law (Corporate), Mergers & Acquisitions | View Profile |
| | Mr Niklas Eskilsson | | View Profile |
| | Mr Carl Fhager | Commercial agreements, Mergers & Acquisitions, Sports, Media and Entertainment | View Profile |
| | Mr Dag Fredlund | Company law (Corporate) | View Profile |
| | Mr Björn Goldman | Dispute resolution | View Profile |
| | Mr Fredrik Iverström | Dispute resolution | View Profile |
| | Mr Erik Kjaer | Erik Kjaer is specialized within construction and consultancy law, insurance law and… | View Profile |
| | Mr Mikael Kowal | Capital markets, Company law (Corporate), Mergers & Acquisitions | View Profile |
| | Mr Lars Lövgren | Employment Commercial agreements | View Profile |
| | Mr Lars Odinge | Taxation | View Profile |
| | Ms Magdalena Persson | Mergers & acquisitions, Environment & Cleantech, Real Estate & Construction | View Profile |
| | Mr Mats Romell | Company law (Corporate), Insolvency, Sports, Media and Entertainment | View Profile |
| | Mr Per-Henrik Schönberg | Commercial agreements | View Profile |
| | Mr Bo Sjöholm | Franchising, Real Estate, Trade | View Profile |
| | Mrs Jessica Svantesson | Real Estate | View Profile |
| | Ms Katrin Troedsson | Real Estate, Construction Environment, Clean Tech | View Profile |