Survey Results - Trainee feedback on
Morgan, Lewis & Bockius LLP
The lowdown - Trainees (in their own words) on Morgan, Lewis & Bockius LLP
Why did you choose this firm over any other? 'Strong antitrust practice', 'small intake', 'the remuneration upon qualification', 'partner culture – if you are applying to a US firm you are likely to be working closely with partners from the off and consequently this was a priority for me', 'on the strengths of its corporate and business transactions practice', 'culture', 'friendly culture, opportunities, less aggressive US firm'
What is the best thing about the firm? 'The people are all very genuine', 'very interesting work and clients', 'friendliness', 'culture – has a well-deserved reputation as a 'nice' firm', 'the variety of work across transactions that trainees are able to contribute meaningfully towards, and the level of client contact you are permitted to experience if you are willing to take the initiative', 'the people', 'friendly lawyers'
What is the worst thing about the firm? 'The hours – but everyone knows that', 'social life – active lack of social offerings/budget', 'the social element, as social events are very infrequent and the trainee social budget is very limited', 'bureaucracy and lack of formal training', 'lack of transparency'
What has been the best moment of training to date? 'Taking my first day of holiday after six months of work!', 'arriving at the end of certain closings or transactions that you have played a role in from the outset', 'advising from start to finish and communicating with the client throughout has been very rewarding', 'pro bono involvements have been very rewarding', 'working on an interesting workplace investigation', 'attending a hearing'
What has been the worst moment of training to date? 'Saying something obviously wrong on a client call', 'completing an important and urgent task incorrectly due to not asking the correct questions at the outset – a lesson to be learnt', 'being asked to come in on a Sunday for a client to sign documents in person', 'a very stressful all-nighter'
The Legal 500 Future Lawyers verdict on Morgan, Lewis & Bockius LLP
Morgan Lewis focuses on 'culture, clients and quality of work'. The US firm's 'small intake' and 'friendly lawyers' encouraged respondents to apply, as did the 'welcoming culture which came across during the interview process'. The opportunity to 'work closely with partners from the off' was also a big draw. Several trainees named 'the people' as the best thing about Morgan Lewis. Training is 'more intense and less formal' than at firms with bigger trainee cohorts; it is 'far more hands-on', and recruits take on 'a lot more responsibility'. Trainees appreciate 'the variety of work across transactions that we are able to contribute meaningfully towards', as well as 'the level of client contact you get if you are willing to take the initiative'. That being said, 'the hours' can be tough, and worst moments included 'being asked to come in on a Sunday for a client to sign documents in person' and 'a very stressful all-nighter'. Moreover, some recruits would like to see an increase in the 'trainee social budget' and 'more social events' generally. In terms of best moments, several respondents cited 'closing transactions' as proud experiences. One trainee finalised a deal in their 'first three weeks', elaborating that they 'had to learn very quickly but had a great experience'. Another recruit found pro bono involvement 'very rewarding'. For 'very interesting work' at a firm full of 'respectful, inclusive and considerate' people, research Morgan Lewis.
A day in the life of... Nabeeha Uddin, first-year trainee, Morgan Lewis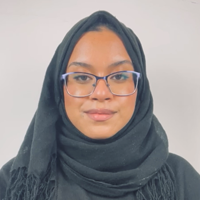 Departments to date: IP
9.00am: I arrive at my desk and check the emails that I have received overnight. The IP team works at a fast pace with new matters almost every day, so no day or even hour looks the same! I flag the most important tasks for the day – often this is dictated by hard deadlines we have for any filings or submissions.
9.30am: I call the UK Intellectual Property Office on behalf of an associate to check the status of a couple of trademark applications for a client.
10.00am: I have my bi-weekly catch up with the partner, Nick. We touch base on matters I am working on and identify areas I can get more involved in. It is also a great time to chat about careers and get some insightful advice!
10.30am: My supervisor Martin has asked me to help with preparing clearance advice and a search report summary for a potential trade mark that one of our clients, a global tech company, wants to use. Carrying out searches for potential trademarks is an important stage in the life cycle of an intellectual property right.
1.00pm: I finalise the search report for the proposed trade mark and send the draft to my supervisor for review. I grab lunch with the other trainees in the office and then go for a walk by the river.
2.00pm: I have received emails over lunch from local counsel in Europe on a couple of trade mark infringement matters. The associate leading the matter asks me to review the advice and draft reporting emails for the client, updating them and providing recommendations on how to proceed next.
2.30pm: I dial into a call with an external IP barrister who is helping us on a pro bono matter, which has an upcoming hearing at the UK Intellectual Property Office. I take notes during the call and draft an update to send to the client.
3.00pm: I work on preparing an updated action list and matter plan for one of our clients, a leading Formula 1 team. Once completed, I send across to the relevant associates for their input.
3.30pm: I have a catch-up call with Julie, the associate based in the Paris office. I am helping to draft submissions called Observations in an EU trade mark opposition at the EU Intellectual Property Office. She gives me background on the matter and we discuss strategy. I find it helpful to bounce ideas and questions before I start research and drafting.
4.00pm: I have an afternoon tea break with some of my IP colleagues – it is great to be able to catch up in person now that we are back in the office.
4.15pm: I review my notes from the call and begin work on drafting the Observations. I use different specialist IP platforms to research trade mark case law and review various documents to collate the necessary facts for the draft.
7.00pm: I prepare my to-do list for the next day and make a note of any upcoming deadlines in my calendar before logging off for the day.
About the firm
The firm: With 31 offices across North America, Asia, Europe and the Middle East, Morgan Lewis provides comprehensive corporate, finance, transactional, regulatory, litigation, investigations and dispute resolution services to clients ranging from emerging businesses to global public companies and across all major industries.
The deals: Representing global hospitality brand Selina on its merger with BOA Acquisition Corp., a publicly traded special purpose acquisition company (SPAC), with the pro forma company having an equity value of $1.2bn and Selina becoming a publicly listed company on the New York Stock Exchange; secured a win for Sainsbury's by way of a very favourable settlement of its long-running dispute with Visa over the card provider's unlawful swipe fees, a landmark victory for Sainsbury when in June 2020 the UK Supreme Court handed down its judgment in the appeals on their lawfulness; represented MSP Sports Capital in the £185m investment in McLaren Racing – initially, MSP will acquire an approximately 15% stake in the Formula 1 team that will increase to a maximum of a 33% shareholding by the end of 2022; a cross-border UK/US team advised uniQure N.V., a leading gene therapy company, on its agreement to acquire Corlieve Therapeutics, a private French biotech company whose lead programme seeks to employ miRNA silencing technology to treat patients with temporal lobe epilepsy; a cross-border UK/US team represented alternative investment manager EnTrust Global in the financing provided by EnTrust's Blue Ocean funds for the acquisition of United Arab Chemical Carriers (UACC) by United Overseas Group (UOG) via a reverse triangular merger in the Dubai International Financial Centre.
Senior partner: Jami McKeon (global)
Managing partner: Frances Murphy (London)
Training principal: Lisa Cargill (London)
Other offices: 31 globally (see website for full list)
Who we are: At Morgan Lewis, we work in collaboration around the world – always ready to respond to the needs of our clients and craft powerful solutions for them. From our offices in strategic hubs of commerce, law and government, we work with clients ranging from established, global Fortune 100 companies to enterprising startups.
What we do: Morgan Lewis' London office offers a wide range of business and commercial law services, including: competition; corporate; data protection and cyber security; debt and equity capital markets; finance and restructuring; labour and employment; investment management; intellectual property; outsourcing and technology; structured transactions; tax; and dispute resolution. Morgan Lewis has a strength in a number of business sectors, including life sciences, financial services and technology.
What we're looking for in a trainee: Morgan Lewis is seeking candidates with a consistently strong academic record, including a minimum of AAB at A Level (or equivalent) and a 2(1) (predicted or gained) in their undergraduate degree. We look for a range of prior work experience, volunteering and extra-curricular activities. In particular, we are looking for candidates to show us their commercial awareness, team spirit, resilience and passion for a career in law.
What you'll do: Trainees complete four six-month seats over the course of the training contract. They can expect to receive high-quality, challenging assignments and the opportunity to work directly with senior lawyers across a range of practices and industry groups. The work will be varied, complex and will most likely involve working across a variety of jurisdictions.
Perks: 25 days' holiday p/a, life assurance, private medical and dental insurance, long-term disability insurance, season ticket loan, pension, cycle to work scheme, employee assistance programme and the option to take qualification leave at the end of the training contract.
Sponsorship: Candidates who have accepted a training contract offer with Morgan Lewis will receive a maintenance grant of £10,000 (paid in instalments), as well as the full payment of fees for both the PGDL and SQE . The firm does not provide retrospective funding for law school fees or maintenance grants.
Diversity and inclusion