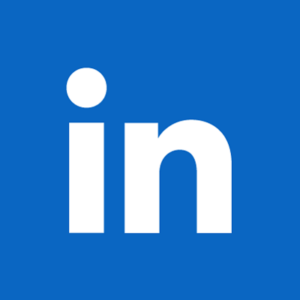 Seefeldstrasse 123
P.O. Box
8008 Zurich, Switzerland


The Law Firm Network is a non-exclusive association of independent law firms with members in over 50 countries around the world.
As one of the oldest and strongest networks in the sector, the LFN does not only work to generate referrals and strengthen relationships between members, but focuses on further assisting members expanding their business and developing their international profiles through its business development and marketing tools.
The network helps its more than 1.000 lawyers to develop close personal and professional relationships with the purpose of resolving cross border issues and advising head legal counsels of small, medium and multinational companies.
The Law Firm Network's Five Pillars
The Law Firm Network is unique and different from other networks, and that difference is represented by the five pillars that guide its way of working and making business:
1. Global and local
Leaders in local markets, with strong regional and international connections. All members have extensive experience providing multi-country service to international and multinational companies.
2. Flexible
Experienced in working with alternative and flexible fee structures, consistent with the demands of a global market for legal services.
3. Human connection
Clients are our partners, not just companies we do a service for. The lawyers in our network take the time to get to know your company's culture and DNA in order to deliver the best possible service.
4. Solution focused
Our members don't just highlight potential risks, they focus in offering solutions to real problems.
5. Trustworthy
Trust is at the core of our business, for that reason, our member's work is human and personal. The LFN firms develop strong bonds with clients and help them understand law from a practical point of view.
In terms of business, the network is genuinely global, but its purpose is to serve customers locally. It works on cross border issues, advising in close proximity to the head legal counsels of small, medium and multinational companies. Members are accustomed to working on international matters, in the manner that such matters require, while bringing local experience and in-depth local legal knowledge.
Grouping under the umbrella of the Network allows members to provide better services to clients, a structure of costs which are not those of large firms (hence a flexible fee structure policy) and the ability to have top legal professionals in different jurisdictions.
Regarding knowledge, the network produces various legal publications including magazines, legal guides and podcasts, that keep its audience updated on market and legal developments around the world.
Moreover, the network encourages academic work and fosters interaction among lawyers through different unique initiatives, such as the Lawyer's Exchange Program and the Young Lawyers Essay Award, and it is committed to improving society and the environment through different initiatives such as its Sustainability policy, that helps members become more sustainable in their businesses; the creation of the Women's practice group, that aims to support retention, development, and progression of women lawyers and leaders, and the LFN Award, that is granted every year to a non-profit organisation that exemplifies best practices and delivers sustainable benefits to communities and society.
Network's member firms in order of country at 24th March 2023.
Argentina BARREIRO. OLIVA. DE LUCA. JACA. NICASTRO
Austria BAIER RECHTSANWÄLTE – ATTORNEYS AT LAW
Bahamas HOLOWESKO PYFROM FLETCHER
Belgium PONET & LVP ADVOCATEN
Brazil BOCCUZZI ADVOGADOS ASSOCIADOS
British Virgin Islands & Cayman Islands FORBES HARE
Canada – Quebec BLP AVOCATS
Chile BERTRAND-GALINDO BARRUETO BARROILHET & CIA
China MHP LAW FIRM
Colombia NIETO ABOGADOS
Costa Rica AG LEGAL
Croatia VEDRIS & PARTNERS
Cyprus LLPO LAW FIRM
Czech Republic LTA LEGAL S.R.O
Denmark MAZANTI-ANDERSEN
Dominican Republic SANTRONI PARSONS
Egypt YBRACHY & DENMARK
France YDES
Germany HAVER & MAILÄNDER RECHTSANWÄLTE PARTNERSCHAFT
MBB
Greece NOMOS LAW FIRM
Hong Kong LILY FENN & PARTNERS
Hungary SZECSKAY ATTORNEYS AT LAW
India POOVAYYA & CO.
Indonesia SSEK
Ireland BHSM
Israel HESKIA-HACMUN LAW FIRM
Italy COCUZZA & ASSOCIATI LAW FIRM
Jamaica SAMUDA & JOHNSON
Japan KUWAYAMA LAW OFFICES
Kenya Wanyaga and Njaramba Advocates
Korea LIWU LAW GROUP
Liechtenstein MAIRHOFER ADVOKATUR
Malaysia MARCUS TAN & CO
Malta FRANCIS J.VASSALLO & ASSOCIATES LTD.
Mexico RIOS FERRER
Netherlands WIERINGA ADVOCATEN
New Zealand BURTON PARTNERS
Poland TURCZA KANCELARIA RADCÓW PRAWNYCH
Portugal ABREU & MARQUES E ASSOCIADOS
Russia WESTSIDE LEGAL SERVICES
Singapore ENGELIN TEH PRACTICE LLC
Spain THOMÁS DE CARRANZA ABOGADOS
Sri Lanka D.L. & F. DE SARAM
Taiwan GUOJU LAW FIRM
Turkey PELISTER ATAYILMAZ ENKÜR
UK BLANDY & BLANDY LLP
United Arab Emirates OGH LEGAL
USA BROWN RUDNICK LLP
Vietnam INDOCHINE COUNSEL