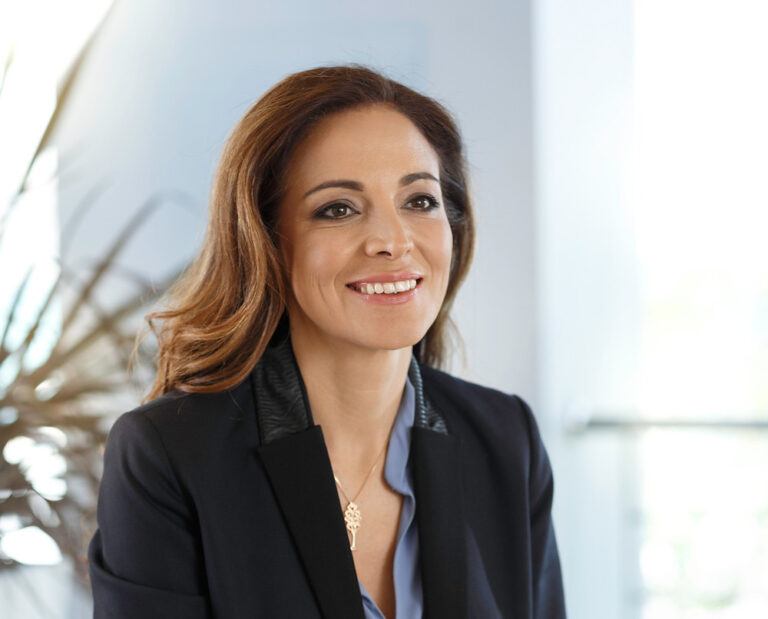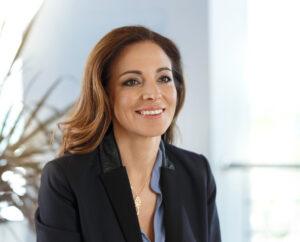 Tell us about your career choice and journey. And what made you decide to get into Intellectual Property and Trademark law? 
Deriş is one of the oldest law firms in Turkey established in 1912 by my great grand-father and I am the 4th generation of the family. I was introduced to IP law at very young age and was fascinated by the world of trademarks, innovation and its close relation to the business world more than the law itself. I finished my law degree at the University of Geneva and joined the firm in 1994. It was great times for being an IP Lawyer in Turkey since Turkey had joined the Customs Union of EU in 1995 and harmonized all its IP Laws. Deriş being one of the very few firms back then specialized in IP, I had the opportunity to be part of these changes and witness the growth of the IP Profession in Turkey. I started my career in IP prosecution and worked in all the different fields of IP and then as a litigator in different sectors focusing in building defendable IP rights and enforcement strategies. In the last 5 years with the growth of the team and litigation practice, I am now more focused on management and responsible for HR and Global Benchmarks and Compliance. I can say that strategic management, HR and Career Development has been a new passion after Intellectual Property. 
What are your reflections on the diversity and inclusion culture in the legal profession in Turkey?   
When we talk about diversity and inclusion, the first topic that comes in mind is gender equality. My perception is that the gender equality in term of numbers is quite balanced in the legal profession in Turkey. In particular, when we look at intellectual property, it may be possible to see a distribution in favor of women. 
In this regard, I find it useful to share two official data. The distribution of lawyers by gender, published by the bar associations shows that the ratio is 55% male and 45% female. The gender distribution of the students admitted to the Istanbul University Faculty of Law, -Turkey's oldest and most well-known Faculty of Law- in 2020 is 47.3% female and 53.7% male. 
We know that IP, especially trademarks, are quite dominated by women, and we have very bright women Trademark and Patent Lawyers. At Deriş, the rate of female lawyers and attorneys is 87.5% and 75% among partners. 
On the other hand, diversity without inclusion may not be sufficient in the workplace and there, I feel that this topic is less discussed in the legal profession.  This may be due to the fact that the legal profession in Turkey is more individual and there are limited institutional law firms addressing the diversity and inclusion topics and providing career opportunities and mentorship for young lawyers. 
How is Deris Attorney-at-Law Partnership progressing with its diversity agenda? 
DERIS; has been certified by GPTW as a Great Place to Work for the last three years in a row and has been ranked among the top employers in 2020 and 2021.  
Great Place to Work model focuses on maximizing the potential of all employees and building a trust culture.  
"Diversity and inclusion" is one of the topics in this process, which measures the human investment of institutions with employee perception. Diversity includes age, nationality, ethnicity, gender, sexual orientation, disability. In the measurement of perception towards diversity, 97% of the employees stated that Deriş culture respects and fosters diversity.  This result is due to the inherent culture of the company, and we did not need to take any special precautions. 
On the other hand, we have a career development and mentorship program focused on potential and strengths. This program is open to everyone within the company which feeds into the idea that everyone is included regardless of their age, number of years in the company, seniority, gender, not to mention nationality, ethnicity, sexual orientation, disability. 
How do you define the culture at Deris Attorney-at-Law Partnership? 
Our culture is focused on creating value for our clients and on providing our team continued learning environment and development opportunities. We do this by embracing the differences and the technological innovation.  
On client perspective, we prioritize "understanding the client business". We do not only focus on the legal problem but try to understand the client's commercial activities and sector and to foresee how our advice and directions will be reflected in his work.  
It is a culture that focuses on excellence in business processes and technology in order to provide high quality service, and encourages systematic investment in human capital, not forgetting that value can only be created by employees. 
It is also an integral part of Deris' mission to contribute to the IP Profession in Turkey to the best of its capabilities and to represent both its own company and the Turkish intellectual Property sector before official authorities and local and global organizations. 
How do you see the new generation of women lawyers? 
The new generation of women lawyers are effectively using the advantage of the unlimited access to information from the early years of their law studies. They have clearly understood the importance of determining or limiting their area of interest and widening and deepening the scope of their knowledge. They are exploring all the opportunities such as training/internship at national or international organizations, internships at law offices and using student organizations very effectively to build their network even before starting their career. During the interviews, it is very exciting to see that they start building their career path from the early years of Law School, explore all the opportunities and take very well-informed decisions. They have a voice, and they are not hesitant to use it against inequalities, social injustices and all the topics that are close to their hearts such as environment, diversity and they want to belong to organizations that shares their values. 
If you weren't a lawyer, what would you be?
This is a very difficult question to answer as being in the IP world, which is very dynamic, colorful but also very challenging where constant learning is a must, I never thought of a better job to be in. On the other hand, lately coaching and mentoring has been my new passion. As all lawyers, the first 15 years of my career was dedicated to being a better IP Lawyer but with time, I have realized that although technical and professional knowledge and skills are important and necessary, they are not the only key components of the success in business life. Human skills, management and leadership are as important as the knowledge of law and there is a huge need for coaching and mentoring in this area.  
Which women have inspired you the most?      
I am surrounded by many inspiring women, friends, family members, colleagues who inspire me in different ways. However, the most inspiring women in my life were my grand-mother and my mother. I feel very lucky to have grown in a family where women were in charge and had the same voice if not more. My grand-mother born in Istanbul in a Greek Family was a very strong women taking the responsibility of her 4 siblings at the age of 19 and my mother, is an exceptional woman, that has been in the work force since 1969 to this day. I was raised by a single mother who every morning went to her job at Deris but still managed to prioritize her family and children. Back then there were relatively a limited number of women in Turkey that were in the workforce let alone doing finance. Seeing her passion and resilience thought me not to complain and inspired me to strive for the best I could.  
What motivates you?  
I can group my motivation factors in two main categories:  
First, those about the team: 
engagement and seeing progress in people that I had the opportunity to touch during the mentoring and coaching that I care about,

 

Seeing the results of investment in human potential,

 
and 
Those about building the business and strategy: 
to see the results of the short and long-term strategy we have determined reflect on the business.

 

seeing and demonstrating how increasing the strength of a law firm's infrastructure impacts business results and is indispensable

 

and, of course, understanding the client's business and seeing our contribution to their commercial sustainability and success.

 
You have been Managing Partner of Deris Attorney-at-Law Partnership for twenty years. What have been your personal highlights during this time as a leading female lawyer in Turkey?  
I can summarize my takeaways from the period I served in Deris at different positions and as the managing partner: 
A good knowledge of law is mandatory; however, it is very difficult to stand out and take your company forward without looking at the financial, client, process and human perspectives of the business.

 

Effective management, putting what the company needs first, then evaluating the options and making a decision is important.

 

Touching people, doing this without expecting anything in return; educate people. That's the only way to be a leader.

 
During the twenty years, I was lucky to lead many enforcement projects for well-known brands in various industries such as cosmetics, textiles, automotive, pharmaceutical, food, and personal care products as well as I was involved in various multijurisdictional patent and trademark litigation cases  as well as important licensing program such as the first SEP licensing program in Turkey.   
One of Deriş important strategy objective is "Compliance with Global Benchmarks and Standards.  In 2020, I was responsible for the ISO 27001 project for security management and we were certified with ISO 27001 with our information security management system and by this certification our firm has been one of the pioneer in the Turkish Legal industry to secure the client information and the data privacy.  
Deris also invests in human resources, and we have implemented effective performance management system and career planning system for the team. We organize very intensive trainings consistent with Firm's strategy.  These trainings also cover personal development and career development trainings. We have decided to share our experiences with the younger generation and have organized during the pandemic a series of webinars for Law Students. Another program that I am very proud of is a 4 week Online Summer Intern Program for the education of university students in Intellectual Property Law that we have initiated in 2021 for the first time. 16 young candidates willing to be IP professionals received a fundamental course for Trademark, Patent and Design Prosecution as well as Copyrights and Unfair Competition Law and IP Litigation as well as personal and business skills.  
In your twenty-seven-year legal career so far what achievement are you most proud of?   
In this long period of time, beyond the professional achievements, the thing that I am most proud of is that we were able to create the corporate infrastructure of Deris and put it into practice with the Balanced Scorecard strategy. 
The wings of an aircraft; client and legal matters; If we consider the human, process and technology infrastructure as its body, I believe that we have created a light and agile body that will easily fly the plane to its intended destination. 
How do you manage your current work / life balance?   
Being in a profession you love with the people you love makes this very easy. Most of the time I do not feel like I am working but I feel more like I am in a journey with my friends/team which  is very motivating and fulfilling. That does not say I do not have a life and need some time off.  I believe the work/life balance is very related to our values, motivations, our needs, and choices. We have also different needs at different stages of our lives. Family is important so I have always tried to set my priorities accordingly. Having raised two kids, I always tried to be available for their needs, taking family vacations regularly, being present at the dinner table and they got used to being raised by a working mother, became more independent while always knowing that I will make myself available if they need me. We all experience that people complain that the pandemic has harmed the work/life balance and they are probably right, but I see it as an opportunity. Being able to work remotely from home or any other location has given me the freedom to build a better work/life balance, travel more, be with friends and family more while being able to be present at work. When we choose a profession and set our goals, we know more or less the requirements that comes with it. IP profession requires constant learning, hard work and is driven by the client's needs and priorities.  
When you look back at your career and the knowledge you've gained, what advice would you give to female students who are about to enter the legal industry? 
My advice would be for all students who are about to enter the legal industry male or female as I believe that the opportunities are equal. A lawyer should obviously have a deep and updated knowledge of the law and preferably specialize in a specific field as early as possible. I strongly believe that all law students should have a general idea of their subjects of interest by the 3rd year and realize that excelling in that area would require a lifelong learning process. On the other hand, although having excellent professional skills is a must, there are different skill sets that are crucial to make a difference and stand out in the business life. Unfortunately these skill sets are highly disregarded or ignored by the academic programs. A good lawyer must have a business approach i.e having an understanding of the dynamics of the markets and understand its client business, good communication skills including internal communication within teams as well as with the client, invest in networking i.e. how to build a strong network and how contribute to the profession and/or community they are in. Human skills and leadership skills are important to lead the business and high potential teams. I strongly advise the young generation of lawyers to invest in these areas as early as possible and not to focus only in legal/technical skills.