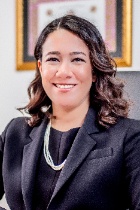 What was it that made you want to become a lawyer? 
You know those types of people who are always ready to speak out of turn, be lawyer of someone without being asked. I was one of them since my childhood. I could never stand to unfairness. As I grew up, my perspective stayed the same and although there are not any lawyers in my family, it all went naturally. Today, I understand that this was the point I had to reach, and here I am.  
Prior to starting ECC Law in January 2021 you also worked as an attorney at two leading firms. What barriers have you encountered during your career growth and as a female lawyer in the Turkish legal market? 
In the business world, some professions sound more masculine. Being a lawyer may hint as such. Maybe this is the reason why lawyer who is a female is described as a "female lawyer". I do not sympathize with such descriptions. I am against this discrimination from the bottom. Instinctual and natural capabilities of the women being organized, strategist, comprehensive, more welcoming to innovation and solidarity may be the difference of a lawyer who is female creates in her works. I strongly believe that the difference should be read over the business results and not discrimination.  
I was lucky to get to work with fantastic lawyers who were strong women and we achieved great successes together. Also, I had the chance to work with men who believed that a woman could change the world by using her skills that she had naturally and used this power by appointing women – including my-self – in their law firms in leadership roles. Unfortunately, not all men have the same perspective. Even though they may look very modern from the outside, deeply they sympathise with the historical background of the issue and do not have the courage to share their power. This is the main barrier that a lawyer who is female may encounter during her career and not only in Turkey but in all over the world. 
What are your reflections on diversity and inclusion in the Turkish legal profession? 
Diversity brings strength and inclusion matters.  
Gender, race, age, national origin, ethnicity, sexual orientation, physical ability, cultural identity diversity adds values not only to a social environment but also in a workplace or to business. Turkey and naturally Turkish legal profession have already diverse actors. 
At ECC, we value the human as beings, and we value their work not their diversities. We have employers, business partners and clients from a wide range of diverse gender, age, national origin, ethnicity, sexual orientation, and cultural identity. 
Do you believe it should be the law firms or their clients that are the main driving force of change? 
I believe both should keep the sides of the bargain for the change to be realized. The law firms should adapt their systems, their team in line with the technical innovations, new trends to assist their clients better legally. Businesswise, the clients are the main driving force of change since they should know their business the best. However, the law firms should also learn and adapt the changes in the relevant industry. Because law and the business minds are inevitably inseparable. A lawyer should always consider the sectoral factors and the commercial needs of its clients.  
ECC Law organizes projects to help young lawyers gain domestic and international experience and professional development with an emphasis on corporate and social responsibility. Can you give us an insight into this process and the successes achieved so far? 
At ECC, we give the most importance to the young practitioners and students to gain and develop their skills in practice alongside the theoretical knowledge. We aim for them to have the experience without being in crises, trial-and-error learning it in the hard way. 
Individually, I am so pleased to be able to have already achieved this by creating and organizing the Young ISTAC Future Arbitration Counsel Moot when I was in the board of Young ISTAC (Istanbul Arbitration Center) and chaired the "Future Arbitration Counsel" Moot Committee between 2015-2019. The moot reaches more than 500 Turkish students coming from all over Turkey and Northern Cyprus each year and allow young practitioners to gain experience since they also participate as arbitrators in the competition. The Moot is still annually organized and as ECC, we support it by participating as arbitrators. 
Also, I served as the ICC YAF representative for Turkey during my mandate between 2019-2021. I have organized 4 physical events and 13 webinars and reached more than 2.500 practitioners for them to develop their knowledge and experience in the field of international arbitration. These events were also noteworthy in the sense of networking for the young practitioners when the world was hit by the pandemic.  
At ECC, we build and develop both mentorship programs and internship programs for creating opportunities to gain experience for the students and young lawyers.  
I am so pleased that the word is spread and the young practitioners individually or in groups come to ECC to ask advice regarding their career or ask for a seminar to develop their knowledge and experience in particular fields of law. 
I am also being invited to several universities as guest speaker to give courses on dispute resolution, domestic and international arbitration, and maritime law to share practical experience in the fields. 
In addition to the future recruitment drive your firm has with diverse lawyers, does ECC Law get involved in other diversity-related activities? 
I'm thrilled to lounge. Because this is the goal of ECC as part of its corporate social responsibility. As to the ECC's distinctive sign, we have shifted our focus from Istanbul and major cities of Turkey. We focus to each 7 regions of Turkey and disadvantageous students. Under the mentorship and internship program "7 regions 7 Arbitration Lawyers" we have built to welcome senior high school and law students who are female and who consider being an arbitration lawyer in our offices or by engaging them remotely to gain experience by working with us. Also, they will be mentored and be followed up in their path of building their career. 
With clients valuing diversity in their external law firms, how do we get more women into leadership roles in law firms? 
Together with the courage of both sides. This distinction has an historical background, but I believe it can be overcome when considered on human scale. Women will be willingly appeal for the role and the men will show the courage to share its power. 
Do you see any challenges for women within the legal industry in Turkey? And what would they be? 
In addition to what has been said in the previous questions, the historical background, that the profession may sound masculine, and that men may not have the courage to share their power; some organizational and regulative steps may be taken to ease the lives of a lawyer who is female. Women are human, but they have many additional responsibilities as daughters, sisters, mothers, and wives. Organizing all their responsibilities may of course be challenging. 
There are already some steps taken by the Bars, such as placing lactation rooms for nursing mothers at the court houses. However, the system may be upgraded to a nursery room where older children could also use. Also, the law firms may be obliged to provide with the same conveniences in their offices. 
I should note that according to the data provided by the Union Bar Association, as of 21 December 2020, there are 143.330 lawyers registered to the bars overall in Turkey and 45,72 % of them are women. I trust that by acting in solidarity, many can be achieved to create a change. 
Which women have inspired you the most?  
All women who created a change. The system, the world, even who changed their inner circle. Big or not, every woman in the history or around me who led to a change inspired me gradually. 
Because the world is changing every day. Not just now with the pandemic. Change has been the inevitable since the beginning of time. And the ones who have the courage for the change are the ones who make a difference.  
I would like to share an example. You could not be interviewing me today if it was not for Attorney Süreyya Ağaoğlu.  
She is the first lawyer who was female in Turkey. She was registered to Ankara Bar in 1927 and became a lawyer in 1928. She knew French and English, and she initiated Istanbul Bar Association to be registered to International Bar Association in 1946. It should be noted that she was the only female board member of this union until 1960. She acted as an attorney at law during her entire life. I commemorate her with great respect and gratitude. 
In your career so far what achievement are you most proud of? 
ECC is the most exciting decision and achievement I am proud of in my career, which I have pursued with great enthusiasm and pleasure.  
Also, I am very proud of the moments where I grasp promptly on the new subjects. I was once appointed on a transactional matter that I did not have a clue or experience in the field before. It was challenging for me, and I was so proud of myself when I completed it successfully without any assistance. It made me even more proud when I got my second appointment immediately after the first one. 
Individual successes are important and marvellous, but also when I have made my team believe in me and that thanks to the team effort, raising the cup together was a magnificent moment.  
How do you manage your current work / life balance? 
I do not prioritize one to another. I do not think that they are separable especially when you are a lawyer. Your client can become part of your life, or your schoolmate can become your client.  
I have discovered that the work and life balance come naturally if I give enough time to myself. I am speaking of silent time only for my-self. Also, I try to plan my day before hand, but I always leave enough space for the unexpected work or family matters. This allows me to be flexible on the unexpected. 
I have diverse activities I enjoy performing such as sailing, snowboarding, reading, playing chess, dancing, and socializing with friends and family. Especially sports allow me to be more balanced and consistent in work and life. 
When you look back at your career and the knowledge you've gained, what advice would you give to female students who are about to enter the legal industry? 
First, I advise them to act like a professional human without thinking about gender diversity. Second, to believe and to equip their selves with the sufficient knowledge to achieve what they seek for. If they want to work internationally, then I advise them to learn at least 3 foreign languages. Turkish is my native language and I know English and French at professional level. But I regret not to knowing at least one another foreign language at professional level. Also, I believe it is essential to find a particular field and be an expert in that field. Attending conferences/webinars, moot court competitions and summer interns at law firms may help them to determine that very field and start gaining professional experience. Lastly, I advise them not to skip life while busy with the studies and equip themselves with intellectual intelligence which will assist enriching their life as well as the work. I should also add to have the courage to face and fight any challenges that they may encounter.  
The target is not easy to be achieved, but to lift the barriers and create a change, we must willingly and consistently appeal for it.