Tell us a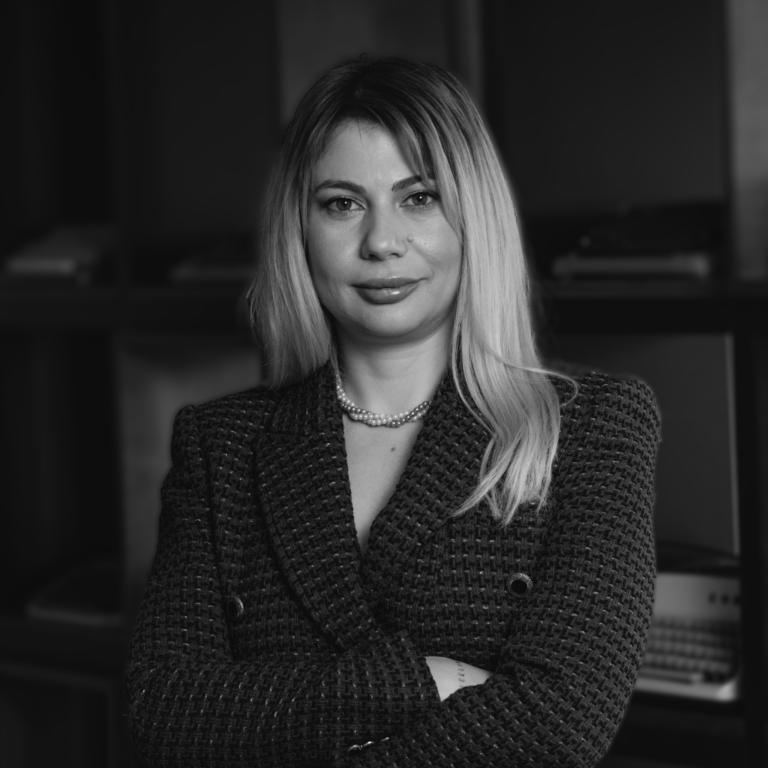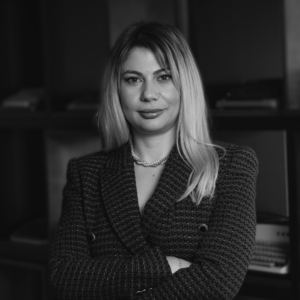 bout your career choice and journey. And what made you decide to get into corporate and commercial law? 
In my childhood, I was affected and impressed by my relatives running their own business and I found myself interested in businesses and companies. I went to law school with this business mindset, and therefore, corporate and commercial law became a passion for me. When I graduated from university, I oriented my career in this field and worked in corporate and commercial departments of leading law firms.  However, solely graduating from the university was not enough for me. I always aim to develop myself and create something new which was not discussed or addressed before in this field. Thereby, I pursued my LL.M. studies and currently continuing my Ph.D. studies in the same field. 
What are your reflections on the diversity and inclusion culture in the legal profession in Turkey? 
Over the recent years, people in every part of Turkey have made their voice louder on their differences and tried to take place in the society with their uniqueness and incomparableness. Thereby, many issues, that were deemed not to being discussed and sometimes deemed as a "taboo" prior, such as LGBTQ+, gender equality, and refugees have begun to be discussed. This way of living created a necessity for a more responsible business world.   
As law firms face this transaction in which maximum care regarding diversity, inclusion, and wellbeing are expected, legal culture in Turkey has inevitably changed in favor of equity and fairness. As I see, law firms adopt diversity and inclusion policies to create a positive workforce environment and to address clients from every walk of life. In this way, for instance, the rate of increase in the number of women lawyers began to be higher than that of men. However, this is a very basic step, and it is not needed to be mentioned at all. I think that there are still more needs to be met to represent all kinds of groups, especially in leadership positions. 
How is Gökçe Attorney Partnership progressing with its diversity agenda? 
At Gökçe, members of our team are recognized with their unique backgrounds, cultures, and perspectives. We are aware that our team's creativity and passion is our greatest asset and hold the key for success. From day one, we had the goal of creating a culture of inclusion and ensuring equal treatment in the workplace where our team can bring their whole selves to work.  
We are committed to hiring, development, and advancement of diverse lawyers. For the recruitment, we always look for people who are open to interiorizing knowledge and creativity rather than their school types, religion, or ethnicity. If you also take a glance at the gender diversity at Gökçe, the number of women who hold major leadership positions in our firm has increased over the years signally. These are all due to our dream being to create a business space in which our team members feel belong and where they have the opportunity to improve their legal knowledge professionally. In this way, every member of our team contributes to our work in their unique way, and this helps the exchange of ideas to be strong and the outcome to be unique. 
How do you define the culture at Gökçe Attorney Partnership? 
Collective ideas: Our firm's culture is rooted in the free expression of different opinions. We always had an open-door policy where we encourage our team members to be themselves, to advance in their own way, and to enhance themselves.  
From day one, we had an appetite for development and innovation. Thus, our client base has become shaped towards innovative and technology companies with open-minded vision. I think, their openness to innovation and differences are the best examples that reflect our firm culture. Besides, to take a concrete and permanent place in the innovation sector, we have to be away from any kind of bias and embrace all the backgrounds, cultures, and perspectives. 
As Gökçe, we also value social responsibility. We encourage our members to be more effective in every part of society. In recent years, we had several aid efforts towards rural schools, set up social responsibility committees. 
You are currently taking a PhD at Istanbul University and working on a thesis entitled "Corporate Social Responsibility of Joint Stock Companies". In your view, how has CSR evolved in Turkey and how should all companies approach to being more socially responsible? 
Corporate Social Responsibility is one of the most controversial topics. In my thesis, I analyze CSR in detail, particularly in the sense of company law. I think that the CSR agenda in both Turkey and in the world should be handled on a more serious level and should be removed from the umbrella of charity and positioned as a legal mandate rather than a voluntary initiative. By doing so, companies may become truly socially responsible in a meaningful way, apart from charity campaigns and PR activities.  
The development of CSR in Turkey is still at an early stage. Companies are trying to lay down certain principles, especially under the leadership of multinational companies, but I think it is still insufficient. Likewise, academic of its legal aspects are almost non-existent. 
How do you see the new generation of women lawyers? 
Based on my observations, the new generation of women lawyers have broken down the barriers and become more prominent. They vault to leadership positions since they have the ambition. They are also self-confident and not shying away from taking tough decisions. The reason behind all of these can be explained by the recently increased awareness level of women's rights in Turkey. As Gökçe, we just desire to rocket the opportunities that women should have in a law firm. 
If you weren't a lawyer, what would you be? 
I would stay in the social science field and probably get into politics. I would use this as an opportunity to raise awareness on the environment, animal rights, and human rights.  
Which women have inspired you the most?  
In different parts of my life, I have had inspired by various strong women, however, of course, my mother is the real motivation and courage. And, nowadays, I follow and am inspired by Alexandria Ocasio-Cortez. I think by her support to different groups of people, she is paving the way for new generations. I appreciate her attitude in politics.  
What motivates you? 
I'm really driven by outcomes that create added value for society. Because, in this way, I feel like I have an earned place in society. In my belief, this is one of the ways of contributing something new and permanent. 
I also get motived by the idea of raising new generations of lawyers and hopefully being a role model to them. That's why, in our firm, healthy communication dominates our relationships rather than hierarchic order as well.
What have been your personal highlights during your time as a female lawyer in Turkey?  
I had witnessed my women colleagues face a different kind of difficulties. But I was fortunate enough not to been exposed to any discrimination or difficulty due to being a female lawyer, apart from the problems experienced by lawyers in general. 
How do you manage your current work / life balance?  
I think I'm one of the lucky ones who love what they do for a living. When you love and have passion for your job, the time you spent in your job becomes valuable. Also, we have good chemistry here at Gökçe, so working doesn't feel like a chore. If you have a workplace that does not restrain your desires, you cannot differentiate your business life from your private life because you only have one life that you enjoy. That's why I can also make time for my hobbies such as sports, literature. I think with proper planning, maintaining a successful balance between work and life is possible. 
When you look back at your career and the knowledge you've gained, what advice would you give to female students who are about to enter the legal industry? 
I want to stress that we aim to provide equal grounds for both women and men. That's why I wouldn't have any different advice than the one I would give to male lawyers. The first piece of advice that I can give is not to prevent themselves by creating barriers against their ambitions and intentions. So that, they could have the imagination to draw their dreams in a framework and fill it with their accomplishments. Moreover, the most essential thing, they have to recognize to be sensible towards social and moral issues in every stage of their professional life. Also, to respect the ethical rules and adopt the objectives of being a lawyer.