Tell us about your career choice and journey. What inspired you to become a lawyer?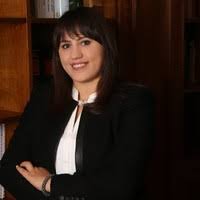 My interest to study law probably arose in high school. In fact, there were no other lawyers in my family who could inspire me to follow this path. However, the goal of mine has always been to have positive impact on others' live, so it was no coincidence that I ended up as a lawyer. When I think about it now, I see that it was a good choise and I feel very lucky.  
What are your reflections on the diversity and inclusion culture in the legal profession in Turkey?  
Although the senior management level in many law firms is still predominantly male, it would not be wrong to say that there has been an increase in the number of women senior or managing partners lately. Indeed, there is a significant positive development in attitudes towards women in the legal industry, and gender-related discrimination is generally unacceptable. Still, in my opinion, there is a lot that should be done in this area because there are still many challenges women had faced during their career, in particular when they got pregnant or when they returned from maternity leave. On the other hand, speaking from my experience, I never felt like I faced any discrimination based on my gender. 
How is NSN Law progressing with its diversity agenda?  
I think our office has already come a long way in terms of diversity. Our firm has a high number of female lawyers compared to the number of male lawyers, not only in the mid-level but also in the senior management level, e.g., 8 out of 10 partners are women. We are aware that diversity brings different views and leads to better outcomes, and we offer everyone equal opportunities. In this sense, I have been fortunate to spend most of my career at a firm that values diversity. 
How do you define the culture at NSN Law? 
Teamwork, a peaceful working environment, and commitment to quality would be the best words to define the culture at NSN. At NSN, people matter. We value our people and give them every tool and opportunity they need to succeed. We put our clients first and do what is necessary to provide high-quality legal representation on their behalf.  
In your opinion, are women lawyers treated differently by clients and colleagues compared to their male counterparts? 
Unfortunately, yes. My observation is that the most crucial barrier for female lawyers surrounds childcare. There is an assumption that women cannot pursue a successful carrier while raising a child, and this prevents (or cause a delay in) their promotion. Also, most workplaces do not provide flexibility to new mothers, and therefore women are forced to choose between having a job or children. However, as a new mom, I have been fortunate because I never faced such challenges at NSN. Likewise, having a highly educated client portfolio that also gives importance to diversity, I never encountered discrimination based on my gender from my clients. 
How do you see the new generation of women lawyers?  
The new generation of lawyers is ambitious and eager to learn. I believe we will see more women at the senior management level in law firms because diversity awareness has started to emerge in Turkey. Also, there are more platforms to voice the equality of opportunities for women compared to decades ago. 
 If you weren't a lawyer, what would you be? 
I´m not sure, but I think after experiencing other career options, I would probably take some classes in gastronomy in the end, and I would open my restaurant. 
Which women in your life have had the most influence on your career?  
My mom has had the most influence on my career and who I am today. 
What motivates you? 
Success! I am passionate about achieving the best result for clients, and I feel great when I see their effects in daily life. Knowing that my hard work will help me gain tremendous professional success motivates me to do my best all the time.   
Are there any pivotal moments that shaped your career as a lawyer? 
I did not know what field of Law I wanted to work in after graduation because summer internship was not as common as they are now, and therefore we had no chance to experience different fields. I entered a law firm specializing in IP Law to learn the area and enjoyed handling IP matters. So, IP Law was not a conscious choice for me, but when thinking now, I couldn't work in other fields. 
How do you manage your current work / life balance? 
I am a new mom, and to be honest, trying to juggle a full-time job with a baby was the most exhausting thing I ever experienced initially. The flexibility, however, provided me to strike a balance between work and personal life. Working with more efficient planning and scheduling was also very helpful to meet the requirements of both my job and motherhood. 
When you look back at your career and the knowledge you've gained, what advice would you give to female students who are about to enter the legal industry? 
Finding the legal field that you are passionate about and love to work in is the most important because it naturally brings success. Therefore, my first advice would always be to stay focused on finding out the legal field that best suits them. By taking a role as an intern in various offices, they can eliminate the things they don't enjoy even if they do not find their area. I also advise them to learn a second foreign language, not to look at conflicts from a single framework. They should not ignore the small details because the secret to success mainly lies in details.