OrionW is a leading Singapore specialist law firm focusing on local and cross-border technology, media and telecommunications (TMT) and financial technology (FinTech) matters. We represent corporate and law firm clients globally on a wide range of cutting-edge Singapore and regional APAC projects in TMT and FinTech areas. Our team has decades of technology law experience in major local and international law firms and multinational companies. Combined with our expertise and experience across a full range of corporate, commercial, regulatory compliance, employment and intellectual property services, OrionW offers clients high-quality, comprehensive, pragmatic and cost-effective legal solutions in Singapore. OrionW has been consistently recognised by Legal 500 Asia Pacific as one of the Leading Firms for TMT in Singapore in 2017 – 2020.
What trends did you see in the technology sector in 2020?
Looking back at the year that just ended, we saw the following trends in the Singapore technology sector in 2020:
Expanding digital transformation awareness: More companies are developing digital transformation strategies to facilitate the growth of their businesses and increase their savings. However, some transformations were delayed due to the financial effects of the pandemic while some were accelerated in order to cope with COVID-related disruptions. Among technology solutions, there is an increased appetite for office productivity tools and cloud computing services, particularly for small and medium-sized enterprises.
Increased reliance on telecommunications and online digital services: Remote working and workplace safe management measures have been introduced to alleviate the spread of COVID-19. This boosted reliance on telecommunications and online digital services. The increased demand and need for improved telecommunications services has driven providers to expand their service offerings.
Consolidated and expanded regulation of the FinTech sector: The Payment Services Act 2019 came into effect in January, consolidating and expanding the regulation of payment services, e-money and digital payment tokens.
Growth of blockchain adoption: Companies are continuing to develop innovative products and business models that incorporate the use of blockchain technology in Singapore, with use cases focused mostly on technology and financial services sectors. More blockchain-based businesses are also advancing in their funding stages.
Enhanced focus on data protection: Singapore Parliament passed the Personal Data Protection (Amendment) Bill in November 2020, expanding the grounds for collecting and using personal data without consent and requiring data breach notifications. Increased Internet use saw individuals being subject to new and more cyberattacks. As many businesses and consumers conduct their affairs online, 2020 saw a heightened need to focus on data protection.
We have experienced these technology-related trends first-hand in our practice through the projects we have completed, as we regularly provide clients with legal and regulatory compliance support relating to payment services, FinTech and blockchain-related projects, e-commerce businesses, digital transformation commercial transactions, cloud computing and IT outsourcing transactions, esports, telecommunications transactional and spectrum regulatory matters, data protection compliance audits and compliance strategies and cybersecurity-related projects.
COVID has affected businesses worldwide. How have your clients dealt with COVID?
Our clients … provide new and innovative services that address their customers' concerns during the pandemic. We support clients to provide legal advice that is equally innovative and work closely with them to find innovative legal and regulatory solutions.
Winnie Chang, OrionW Managing Director
We support clients to provide legal advice that is equally innovative and work closely with them to find innovative legal and regulatory solutions. We understand the challenges of running local and global businesses. We therefore make every effort to be accessible to our clients when they need us and to respond to them promptly. We also innovate at our end to improve project management both within our firm and with our clients to increase efficiency. Our boutique approach allows us to provide our clients with exceptional legal expertise, partner-level attention and pragmatic advice to help them navigate through the uncertainties brought by the pandemic.
How do you think Singapore's technology sector will fare post-COVID?
In 2020, the Singapore Government quickly implemented and stringently enforced COVID containment measures and provided timely financial support across all sectors of the economy.  Post-COVID, Singapore is well-positioned to serve as a base for technology start-ups to gain a foothold in this exciting field and for established companies to expand their operations in the region. This is borne from Singapore's long-term growth strategy and broad and deep support for and investments in the technology sector. In particular, government support through programmes and incentives – coupled with the exceptional technological framework, well-trained talent pool and ease of doing business in Singapore – places Singapore in a good position for post-COVID recovery and growth in the technology sector.
In addition, Singapore's well-earned reputation as one of the top five global FinTech hubs and a regional blockchain and data centre leader will continue to make it an attractive place for technology companies to do business. In other words, we see that the strong foundation of Singapore's technology sector will continue to drive its growth post-COVID.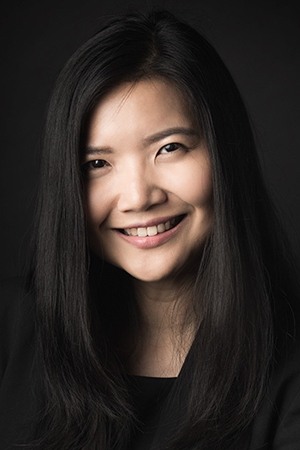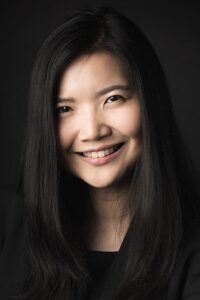 Winnie Chang
is the Founder and Managing Director of OrionW. Based in Singapore and with over 20 years of TMT experience in Singapore and the United Kingdom, Winnie leads a regional TMT and FinTech practice focusing on key markets throughout Asia. She has represented leading multinational companies based in Asia, Europe and the U.S. on a wide range of cutting-edge TMT and FinTech transactional and regulatory projects, general corporate and commercial transactions, IP, data protection, cybersecurity and export regulatory compliance projects. Winnie was awarded the 2014 Finance Monthly Global Award for 'TMT Lawyer of the Year' in Singapore and has been recognised by Legal 500 Asia Pacific as a Recommended Lawyer for TMT in 2019 and 2020. Winnie is qualified to practise law in Singapore, England & Wales and Malaysia. She is the author of 'A Practical Guide to Singapore Data Protection Law', a concise and practical guide on data protection issues in Singapore. She is also a contributor to 'The International Comparative Legal Guides (ICLG) to Telecoms, Media & Internet Laws & Regulations 2018 – Singapore Chapter', 'The International Comparative Legal Guides (ICLG) to Data Protection 2018 – Singapore Chapter' and the 'Communications' volume of Halsbury's Law of Singapore. In addition, Winnie is the co-author of the chapter on Cryptography and Electronic Signatures in a publication launched at the UN World Summit on the Information Society. Winnie regularly speaks at major conferences and workshops on TMT, FinTech and data protection regulatory issues.
OrionW LLC
Level 37, 16 Collyer Quay, Singapore 049318
winnie.chang@orionw.com
www.orionw.com