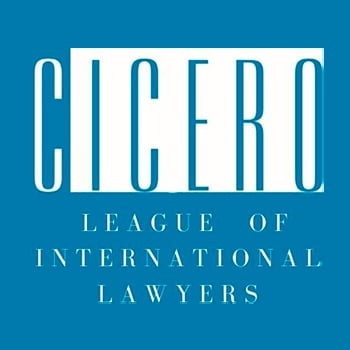 Cicero was founded with clients in mind and our clients remain the focus of our businesses. This is central to everything we do and is reflected in our website which was designed to showcase our clients' interests rather than simply our own offices or locations
Most of our clients are ambitious mid-sized companies where the owners are actively involved in the business. Although of course many of our members also act for public bodies or large listed organisations our core activity is supporting the owner managed business. This has implications for which firms we welcome into the network. Our typical client wants a personal relationship with a single or small group of lawyers who will manage all their affairs and even where a piece of work is handled by a different department to their usual contact they want that person to oversee the work. Our lawyers tend to have long term relationships with the client business and to develop a deep understanding of its needs so that they can anticipate what the client may require and ensure that their advice on one matter is aligned with the needs of other parts of the business. It is important that firms joining the network work in this manner and can offer pragmatic and cost effective business advice.
We are proud of how many lawyers in our network have won awards and are considered leading experts in their jurisdictions supporting both traditional industries such as banking, oil and gas, construction and real estate and the industries of the future such as space and satellite, cryptocurrencies, biotechnology and innovative foods. More unusual expertise such as the recovery of looted artworks, digital gaming, and cosmetics regulation are also well represented within the network. The network is particularly strong in arbitration and mediation which we believe in many situations offers a more appropriate method for dispute resolution than traditional litigation. Some members have been recognised internationally with awards or through invitations to advise outside their jurisdiction or to sit on international panels.
As companies expand overseas they may also need to set up a new headquarters or distribution centres in a "neutral" jurisdiction with solid governance rules and an appropriate tax regime. We are well represented in key countries and experienced in offering this type of corporate support.
Key to Cicero's working is the close nature of the relationship between member firms. The network meets physically twice a year and special interest groups meet regularly online between meetings. The half yearly meetings are an opportunity to share news and experiences, to learn from each other and
outside experts and to get to know each other better. These meetings and the sharing of ideas takes the value of membership well beyond simply providing referrals. Different members take turns in hosting the event with costs covered in part by Cicero itself and in part by participants. It is our intention that the host not be out of pocket so that smaller members are not excluded from showcasing their country and their firm.
An exciting feature of our network is our Junior League which is designed for associates to start developing the networks that will sustain their careers in the future. They meet online and also with their own activities as part of the twice yearly meetings. We have also arranged opportunities for associates to work in the offices of other members.
Day to day management of Cicero is handled by a board elected by the members for three year terms and chaired by a President elected annually by the board.
We recognise that as our clients expand overseas they will often need accounting advice too so we have a long term partnership with Clarkson Hyde Global an accountancy network and their international partners. Representatives of CHG attend our meetings and our members can attend theirs. Autumn 2023 will see our first fully joint meeting when both networks will meet together in Vilnius. The networks share administrative support which again helps to foster a collaborative approach
Over the years the relationship within and between our networks has become very close with many warm friendships resulting which in turn as led to some regular social gatherings such as our popular annual skiing trip to Norway.
Our clients trust us to identify and often manage cross-border support. Our close relationship with our partners both in Cicero and CHG means we are able to identify appropriate assistance. Having friends on the ground means an ability to get help to find other forms of professional support.
Only one firm from each country is permitted to join Cicero with the exception of the US where we have both West and East coast representation. Through regular meetings it is hoped that referrals and cooperations will flow as people get to know each other and understand their skill set however there is no obligation to refer work to a network colleague. Over time this is something that should grow naturally but as our clients must come first members are free to send work to whomever they think can best serve their clients. We believe that this is one of the strengths we have over a large international law firm who will generally have to use a colleague. We are free to pick and choose and when we do use a network colleague we know that they will treat them as if they were their own client and will keep us in the loop to ensure ongoing joined up support. While many of our members are multilingual Cicero meetings are held in English and every member firm has good English speakers.
Cicero began in 2000 and it is a source of great pride that in spite of mergers and retirements a number of the original participants are still involved and bringing on the next generation in a spirit of collaboration and friendship to support our clients whatever their needs and wherever they may be.