PricewaterhouseCoopers LLP > London, England > Firm Profile
PricewaterhouseCoopers LLP
Offices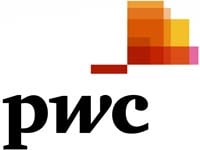 PricewaterhouseCoopers LLP
7 More London Place
Riverside
London
Middlesex
SE1 2RT
England
Profiles
PricewaterhouseCoopers LLP > The Legal 500
Rankings
PwC LLP
's practice sits within the firm's global department, which excels in high-profile carve outs, separations, spin projects and post-deal integration work; the group recently acted for Colfax on the separation of its medical technology business and fabrication technology business into two public companies. The team also has distinct knowledge in specialist areas including providing an IP and operating model offering, which is led by
Latika Sharma
, and standalone financial services and energy teams led by
Kevin King
and
Keith Bottomley
respectively.
Georgie Blyth

and
Cynthia Chan

jointly lead the wider business reorganisations practice, which also fields
Tom Lewis
, who is a key contact for pharmaceuticals, life sciences and Japanese clients;
Laura Freestone
, who focuses on entity simplification projects; and newly promoted director
Harry Wilkins
, who specialises in structuring projects.
Practice head(s):
Georgie Blyth; Cynthia Chan
Other key lawyers:
Testimonials
'Highly responsive, technically skilled team, led by a very strong partner with excellent client relationship skills. Notably diverse and with good international experience.'
'The ability to draw on skills from the accounting, tax and regulatory practices of PwC gives them a breadth of practical experience and knowledge which is not easily matched by traditional law firms.'
'Seamless interaction and coordination of the PwC Legal and Tax teams allowed for smooth execution of a significant restructuring transaction.'
'Cynthia Chan – fantastic client relationship skills, with a measured, patient approach and retaining a great knowledge of our business. Excellent overseas experience and great contacts with peers in other PwC firms abroad.'
'Laura Freestone – highly intelligent, engaged with a calm authority and great grasp of technical issues.'
'The team are particularly strong in corporate reorganisations and reconstructions. Their international reach combined with their familiarity with the related accounting and tax issues means they adopt a more practical approach and combine well with other advisors to reach solutions.'
'My key contact is Georgie Blythe who, notwithstanding his role as a partner, is still able to be in the weeds of the deal when required. He has a commercial approach and his availability is excellent.'
'The team ties together multinational transactions of considerable complexity, breaks them into understandable parts and effortlessly (apparently) prepares all documentation to get the deal done.'
Key clients
Aioi Nissay Dowa
Aveva Group Plc
Axel Springer SE
British Business Bank
Colfax Corporation
Elanco Animal Health Incorporated
Fujitsu Limited
Merlin Attractions Operations Limited
Pentland Group
Reckitt Benckiser Plc
Resideo Technologies Inc.
TD SYNNEX Corporation
Sage Group
Stellantis N.V
Tesco plc
The Blackstone Group, Inc.
The Mott MacDonald Group
Work highlights
Acting for Colfax Corporation on separating its medical technology business and fabrication technology business into two public companies (Enovis and ESAB), in relation to the pre-separation corporate structuring.
Acting for BP on international business restructurings connected with a range of corporate transactions.
Acting for TD Synnex on its various corporate legal transactions.
PwC LLP
's indirect tax disputes team brings together litigators, tax advisers and accountants to advise across a full range of customs and excise matters. The team, many of whom have previously worked in industry or at HMRC, regularly handles complex, multi-jurisdictional customs and excise investigations and litigation and advises on the interpretation of international trade-related treaties. The team is led by
David Anderson
, who has more than 20 years' experience of indirect tax and also includes environmental tax specialist
Jayne Harrold
.
Testimonials
'PwC provide excellent all-round coverage of customs and excise matters. There is not a tax regime which they cannot turn their hand to.'
'Prinal Nathwani is an excellent partner specialising in all manner of indirect taxes. Also very adept at handling mediation with HMRC.'
As a law firm within a much larger accountancy firm,
PwC LLP
benefits from having a wide pool of experts to draw from. Its team includes a number of lawyers who specialise in environmental taxes, supported by an environmental regulation team, an area of growing prominence. The team is led by
David Anderson
, who has more than two decades of experience in this area and a track record of work on prominent cases, including the St George's University case regarding the 'complex supply' of students from multiple jurisdictions and how this relates to tax law.
Testimonials
'PwC has great strength in depth in all areas of direct and indirect tax litigation. They work with teams of highly skilled individuals who complement each other. They are prepared to discuss billing arrangements.'
'Fantastic team. So efficient, knowledgeable, and a genuine pleasure to work with.'
'Impressive portfolio of clients.'
'David Anderson is a highly capable solicitor, who always knows the strategic angle to a case.'
'Prinal Nathwani is excellent on technical tax analysis and is very good at seeking mediated solutions.'
'David Anderson and Prinal Nathwani are truly outstanding. It is a joy to work with them.'
Key clients
St George's University Limited
Target Group Limited
Healthspan Limited
Work highlights
Represented St George's University in its successful first-tier tribunal appeal concerning the scope of the VAT exemption for supplies of education, releasing £20m back into its teaching and research activities.
Represented Target Group in a key VAT liability case in the financial services sector, which has implications for the the future UK scope and application of the FS VAT exemption for services concerned with the transfer of money.
PwC LLP
has a large contentious tax team consisting of solicitors, barristers, accredited mediators, CTAs and accountants. The team provides expertise across a number of sectors such as financial services, retail, gaming, manufacturing, telecommunications, leisure and education. The team is frequently involved in tax litigation, tax investigations, transfer pricing and ADR work covering multiple jurisdictions.
Stephen Morse
leads the practice with experience in direct tax, VAT, transfer pricing and personal taxes.
Mark Whitehouse
has expertise in tax planning challenges, HRCP cases, corporate tax appeals and judicial reviews.
David Anderson
 is well-versed in contentious and non-contentious matters.
Other key lawyers:
Key clients
General Electric
IHS Markit
Worldpay, Inc / FIS Global
Telent Technology Services
Dollar Financial UK Limited
Brett Aggregates Limited
Hippodrome Casino Limited
General Electric Pension Funds
Jazztel plc
PwC LLP
's pensions offering focuses on advising large corporates and pension schemes in the UK, as well as trustees, on novel issues relating to pensions liabilities and concerning corporate transactions and structuring work. It is increasingly active in the ESG space, assisting companies and trustees with the transition to more sustainable models. The legal function works closely with the firm's wider consultancy wings, including tax and accounting, enabling it to provide a well-rounded pensions service. The department is headed by
Oliver Reece
, who has a strong track-record in pensions-related regulatory matters (particularly in relation to moral hazard), as well as in M&A and corporate restructurings.
Fraser Sparks
 is an expert in benefit correction issues, liability management, bulk annuity transactions and establishing, closing and winding-up schemes.
Elizabeth Ramsaran
takes the lead on the ESG piece.
Testimonials
'They bridge the gap between PwC consulting services and specialist legal advice; very commercially astute in their approach.'
'Oliver Rees is a very sure hand on the tiller and extremely fertile mind. David Farmer is first class.'
'Pragmatic, very quick to provide advice.'
'Fraser Sparks is very pragmatic, reliable, clear advice, experienced. Carol Dick is knowledgeable, good with clients.'
'Works as part of a multidisciplinary team with actuaries, investment , tax, accounting and covenant experts. This enables them to bring a team together that covers all the pensions input a client may need for a project, it enables them to bring a wide range of corporate , transactional, refinancing and restructuring experience to help solve problems.'
' I have worked with Oliver Reece, David Farmer, Fraser Sparks and Carol Dick. They are each experienced pensions lawyers but also , through working in the PwC multidiscipline environment, have both commercial and wider business experiences. Hence as well as legal opinion they bring commercial advice to problems.'
Key clients
adidas AG
Appreciate Group PLC
Aptiv PLC
Aspinall Capital Holdings
Balfour Beatty Plc
Barclays UKRF Trustee
British Broadcasting Corporation
Central Bureau For Educational Visits
Corbion N.V.
Davidson Kempner
Federated Pension Scheme for Imperial College London
Federated Pension Scheme for University College Hospital London
Fujitsu General (Euro) GmbH
Inchcape PLC
Iggesund Paperboard (Workington) Limited
IMI Plc
Kloeckner Metals
National Timber Group Midco Limited
The Pension Superfund
Pentland Group Limited
Phoenix Group
Portunes Group Limited
PricewaterhouseCoopers LLP
Smiths News plc
Sumitomo
The Trustees of the KPSS (UK) Ltd
United Utilities
Volvo
Wellcome Trust
Work highlights
After advising on Fujitsu General's UK company on a cross-border merger, advised the client on the process of securing its UK pension scheme's liabilities with an insurance company and then terminating the pension scheme.
Advising Tensar Corporation, a global leader in specialist construction engineering, on the pensions implications relating to its sale to US-based Commercial Metals Company.
Advising adidas AG on the pensions aspects of its 2.5bn euro sale of Reebok to Authentic Brands.
Chris Perkins
 co-leads
PwC LLP
's global employment law team where he is known for his international expertise, ranging from employment aspects of start-ups, through day-to-day compliance requirements and HR documentation.
Ed Stacey
is the lead expert on inclusion and diversity matters, gender pay reviews, equal pay audits, partner investigations and associated litigation.
Other key lawyers:
Key clients
BBC
British Airways
GE
John Lewis Partnership
The Pensions Regulator
Bourne Leisure Limited
Disaranno
Halfords Limited
Locala Community Partnership
Work highlights
Advisor to the Pensions Regulator, providing day-to-day HR and employment law advice, training and tribunal litigation support.
PwC LLP
is noted for its strong cross-border capabilities, which makes it uniquely positioned to handle large global compliance projects and international data transfers. The practice was recently boosted with the arrival of counsel
Chris Cartmell
, who joined the firm in November 2021 from
Tiang & Partners
, bringing extensive expertise in data protection and cybersecurity. Cartmell leads the group alongside
Fedelma Good
, who has more than 30 years of experience in advising on privacy compliance.
Practice head(s):
Chris Cartmell; Fedelma Good
PricewaterhouseCoopers LLP >
Firm Profile
THE FIRM
In a complex and fast-moving legal environment, it's vital you have the expertise you need, when you need it. PwC's legal business solutions can help you navigate the complexities you're facing right now, while preparing for the future, with solutions that span the whole legal function. Driven by legal expertise, powered by insights, brought to life through technology and delivered globally – PwC creates results that make the difference.
OUR SERVICES
The team at PwC offers an impressive understanding of cutting-edge issues built up from years at the forefront of the legal sector. But that's not all. PwC's legal experts are part of an integrated global multidisciplinary team that brings together lawyers, project managers, finance and technology specialists, who utilise their industry specific expertise to achieve outstanding results for clients. 
Tighter budgets, increasing workloads and the need to protect your reputation are just some of the many challenges facing businesses today. Not only can PwC's alternative business solutions teams advise on the immediate issues but PwC can also transform the operating model of your legal function, bringing greater efficiencies and significant budgetary savings, leveraging the latest technology to digitise workflows, and freeing up senior executives' time to focus on higher value tasks. 
PwC's impressive on-the-ground experience of managing substantial business transformation projects ensures that risks and disruption are minimised. PwC strives to work collaboratively in order to create value for you, by tailoring tried and tested methodologies, PwC can help evaluate your priorities and make sure that you find exactly the right combination of solutions, first time.
International Business Reorganisations (IBR):
In
 a fast-changing global marketplace,
structural and business flexibility
has become a competitive necessity for large organisations. Any business undertaking any structuring change, for whatever reason, must be alert to the legal risks involved in that change. Our international structuring lawyers are well versed in
managing
these
risks
. We design
multi-jurisdictional structuring plans
and provide full
implementation support
, advising multinational groups, financial services institutions, FTSE 100 and Fortune 500 companies.
Intellectual Property (IP):
We cover a broad range of IP and commercial services, all aimed at helping clients to
protect
,
optimise
and
commercialise
their
intellectual property and other business
assets
. We assist groups of all sizes and across all sectors with their intellectual property and commercial needs, working closely with non-legal specialists and our own extensive legal network around the world.
Data Protection:
We provide business-critical support on
data protection, privacy, confidentiality and security
matters to businesses, governments and public authorities all over the world. Successful
strategy development, execution and compliance monitoring
require the blended skills of a multi-disciplinary professional services team, which we are uniquely placed to provide.
Banking:
The team advises on a wide variety of
domestic
and
cross-border finance transactions
, including
real estate
and
development finance
,
leveraged and acquisition finance
, corporate facilities and receivables finance.
While the team regularly assists with traditional transactional banking matters for borrowers and lenders alike, they are also able to act in a more
general advisory
role on large scale transactions such as
LIBOR transition
projects,
complex solvent restructuring
and the establishment of in-house banks and other lending vehicles.
Indirect Tax: 
Our Indirect Tax Disputes lawyers are integrated into PwC's indirect tax business. This enables the team to offer clients a
fully integrated tax disputes offering
, covering all stages of the dispute from initial enquiry and
investigation
to final
resolution
either by agreement or through the courts. We have
in depth knowledge and expertise
in indirect tax and VAT, and customer and excise. We conduct pre-litigation investigations for clients to
identify potential disputes
with HMRC which offers clients a broader range of options that are not available in the litigation stage. The investigations
equip client to make proper informed decisions
. Clients come to us as we can also offer the tax
technical depth of knowledge
and the ability to
flex dispute resolutions styles
; including
recourse to other settlement mechanisms
such as ADR or Treaty resolution as well as our
recognised expertise in tax litigation
.
Direct Tax: 
Our team specialise in Direct tax disputes before the
UK Tax Tribunals
(First-tier and Upper), the
High Court, Court of Appeal, Supreme Court and the European Courts
(e.g. Corporation Tax, Capital Gains Tax, VAT, Environmental Taxes, NIC).  We also handle Dispute
strategy planning, settlement negotiation and alternative dispute resolution
. We also handle
HRCP settlement negotiations
, including enquiry management such as
limitation of issues, tax authority information gathering and international issues
. The team help with c
oordinating challenges
to tax authority decisions across a range of jurisdictions simultaneously to protect our client's position to the fullest possible extent and coordinating investigations and enquiries involving a number of tax authorities, including cross-border information gathering and the use of
Tax Treaty dispute resolution
mechanisms.
Regulatory & Commercial:
The team advises and assists clients with
regulatory compliance, corporate investigations and litigation
. These matters typically involve
bribery, corruption, fraud, money laundering, modern slavery and facilitation of tax evasion
. The financial and reputational risks of suspected regulatory breaches and economic crime can be hugely damaging to a company. Regulators and prosecutors are increasingly willing to scrutinise and take action against businesses where required.
Environmental Regulatory: 
Our Environmental and Sustainability legal team advise clients on
environmental and sustainability risk management and compliance
, as well as business optimisation in: Day to day operations – such as
permitting, contamination issues and carbon regulation
; Corporate or property transactions / restructuring; Supply chain ESG reporting; and
Environmental litigation and disputes relating to contamination, nuisance or other issues. We work hand in glove with our specialist environmental tax and sustainability colleagues to provide
commercial and market-focused advice in a range of sectors
– particularly circular economy-focussed clients in the waste sector, industrial manufacturing & services and retail & consumer markets.
Pensions:
The Pensions legal team within PwC provides
business-focused advice
to our clients. We work alongside other pensions professionals from different disciplines to form a uniquely joined up offering. This
multi-disciplinary approach
means that, even when only engaged to provide legal advice, we do so with a
clear understanding of the wider, practical implications
. This means PwC Pensions Legal team is well-placed in providing
tailored advice
to pensions scheme sponsors, trustee and pension  providers on all aspects of pensions. Our multidisciplinary approach enables us to identify
key commercial trends
and
examples of best practice
from across the industry to inform our advice and recommendations. We regularly share any relevant trends with clients through e-bulletins, monthly newsletters, and legal update sessions.
Employment: 
More than ever, employment law considerations and compliance are
high stake
with
significant public attention and enforcement actions
. Alongside the importance of
attracting and retaining talent
, adapting to
changing employee expectations
and engaging the workforce of the future, understanding the
rapidly developing employment law landscape
and
managing associated people risks
is a key part of the workforce agenda. We count amongst our clients a number of household names and have deep experience of acting for a range of clients in all industry sectors. Our multi-disciplinary team of advisers includes specialists in
 tax, reward, pensions, mobility, immigration, HR and incentives
. Our clients  benefit from a
dvice and solutions across the entire employment relationship
and we are well equipped to deal with more
complex multi-faceted requests
that require advisers from different specialisms.
EGC: 
Our team advises on corporate governance, working with businesses to
review, design and implement corporate governance infrastructure
to manage their legal entities in order to
reduce liability, optimise cost and manage risk.
We also provide managed services 
delivered in an integrated way
on an
end to end basis
with the client under a single contract that encapsulates (i)
business as usual activities
on an annuity fixed fee basis; (ii)
planned discrete projects
(e.g. activities to address risk areas or prepare for upcoming requirements); and (iii)
provision for ad hoc project and advisory support
to be accessed easily within a transparent pricing framework. Significant regulatory change in the UK and Globally has focused the importance of having robust
corporate governance and compliance controls
i
n place.
ESG:
The world is on a fast trajectory towards a more
sustainable future
. This journey will lead to increased
environmental and sustainability regulation
across all sectors of the economy. We can help you to
identify
and
harness
the opportunities arising from
changing environmental and sustainability regulation
and ensure that your company is ready to achieve
full compliance
. Our team provides
commercial and market-focussed advice
to clients in a range of sectors, including in particular manufacturing clients, energy and waste companies, oil and gas operators and construction companies.
Financial Services – Corporate and Regulatory:
Our Corporate & IBR team in FS regularly advises on
international business reorganisations
in the
banking, insurance, asset and wealth management and fintech, payments and crypto
sectors.  We also handle 
M&A, investments and joint ventures in financial services
. Our team delivers projects where the
assets and liabilities are complex
and where the entities and businesses are regulated.  They frequently work cross border, using
sophisticated legal techniques
.
Financial Services – Alternative Investment Funds: 
Our AIF practice focuses on providing AIF managers and investors with fully i
ntegrated legal, regulatory and tax services
. The team works across all asset classes with deep
experience advising industry-leading fund managers
in the hedge fund,
private equity
fund,
real estate
fund,
infrastructure
fund,
credit
fund and
venture capital
fund space.
NewLaw:
Our
 team combines PwC
consulting methodology, data analytics, in-depth knowledge
of the legal services market and delivery of legal services to provide you with a structured approach to
identifying improvement, effectiveness and time, and cost saving opportunities with value creation
.We help clients navigate and determine the best
LegalTech strategy
, depending on where you are in your technology maturity lifecycle, in a complex and dynamic market.
Staff Figures
Number of UK partners : 20
PricewaterhouseCoopers LLP >
Firm Profile
Our leading lawyers have more than three decades of both business and legal experience. We provide legal assistance to a wide range of clients, including Hungarian undertakings, international groups of companies, high-net-worth individuals, local governments and authorities as well.
Utilizing our expertise and working in close cooperation with our clients, we develop innovative solutions, regardless of the boundaries of the numerous legal fields and industries. We focus on understanding industry specifics, and by taking a pragmatic approach and through teamwork, we ensure that our customers receive personalized and quick responses to their questions.
Close collaboration within the PwC network enables us to access and utilize PwC's accounting, tax, human resources and other business consulting services, and thus provide complex, synchronized advice to our clients.
Services:
-Competition law and consumer protection
-Economic Criminal Law
-Employment law
-Energy, public services
-Waste management
-Environment protection law
-Investments, real estates
-IT, IP and data protection
-Legal disputes, debt recovery, insolvency cases, tax litigation
-Pharmaceutical law and health industry
-Public procurement, tendering procedures
-Restructuring, Mergers & Acquisitions
-Telecommunications and media
-Transport
Main Contacts
| Department | Name | Email | Telephone |
| --- | --- | --- | --- |
| | | | |
Languages
English German French Spanish Hungarian Turkish Portuguese Italian
Press Releases
23rd September 2021
At the end of her mandate at the head of PwC Legal, the time has come for Cindy Arces to hand over the reins to Catherine Baflast, who will become managing partner as of October 1, 2021. This succession and change in governance has been prepared for several months.