The Legal 500
Webinars
Post-Cop26 – The GCs view: unlocking the potential of in-house counsel
3 March 2022, 2.00pm GMT
← Back to Webinar homepage
Post-Cop26 – The GCs view: unlocking the potential of in-house counsel
Overview
This interactive webinar is a follow-up to our Finance and Net Zero webinar hosted live from COP26 and will reflect on the outcomes of COP26 as well as look ahead at next steps in the transition to a net zero economy. It will delve deeper into in-house lawyers' view on how their organisations can help achieve net zero. As GCs are in a unique position to drive conversations around the climate crisis, our discussion will further explore their influence on their respective companies' policies and how this has developed since COP26. We will also come back to the opportunities that a shift to net zero can afford, and how it can turn into a competitive advantage in the marketplace.
This webinar is relevant for all in the legal sector who want to understand the implications of net zero, learn about varying responses to the needs of net zero, and take action to support their organisations in delivering net zero.
Join our discussion now by registering and participating in our quick survey. On the day, you will not only hear select GCs share their perspectives and experiences post-COP26, but we will also reveal and provide an analysis of our survey results.
---
Speakers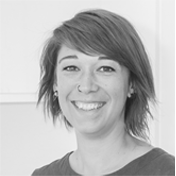 Anna Baubock
Editor, The Legal 500 Global Green Guide
Anna joined The Legal 500 in 2012 as a researcher/writer for The Legal 500 Deutschland and acted as deputy Deutschland editor for a year before being promoted to editor of the German-language guide in 2015. She has spent a considerable amount of her time visiting firms and gaining extensive market knowledge across all major cities in Germany but has in the past also researched various practice areas in the US, EMEA and Latin American legal markets, making use of her bilingual German and English as well as advanced Spanish language skills. More recently, Anna has taken over as editor of The Legal 500 US guide and has been involved in the development and launch of The Legal 500's Global Green Guide which puts a spotlight on the legal sector's contribution to a green transition.
Chris Vlachopoulos
Research editor, The Legal 500
Chris works at The Legal 500 as a research editor, overseeing the company's Private Practice Powerlists. He has editorial experience within the legal sector, as well as on editorial psychoanalytic projects. Chris contributes to The Legal 500's Global Green Guide on developments relating to ESG matters and legislative subjects.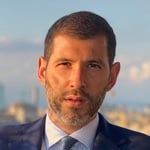 Silvio Cavallo
General counsel, Pillarstone
Silvio Cavallo is the general counsel of Pillarstone, a platform sponsored by KKR and established to partner with European banks to manage their exposure to non-core and underperforming assets. Pillarstone provides long-term capital and operational expertise to help the businesses that underpin these non-performing and non-core exposures stabilise, grow, and create value.
Silvio joined Pillarstone as general counsel in 2016. Before that, Silvio worked in private practice advising private equity and hedge funds in the acquisition, maintenance, and disposition of portfolio investments, leveraged and structured finance transactions and corporate clients and financial institutions in cross-border mergers and acquisitions, joint ventures and corporate restructurings. Silvio also worked in the enforcement and financial crime division of the Financial Conduct Authority of the United Kingdom.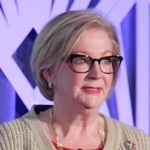 Pamela Cone ISSP-SA
Founder and CEO, Amity Advisory
Pamela Cone collaborates with the leaders of professional services firms and network leadership around the globe to build and evolve strategic, transformative Environmental, Social and Governance practices, policies and programs that meet stakeholder expectations. Pamela has more than three decades of experience working in marketing, communications, and business development professional services firms. She brings all her industry knowledge and expertise to help clients evolve their ESG, social impact and sustainability programmes from 'transactional' to 'transformational' – core to the business, consistent with purpose and collaboration. In addition to her work with clients through her consulting firm, Amity Advisory, she also serves as the VP, social impact and sustainability officer at Milliman, a global actuarial consulting firm.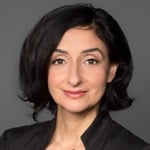 Yasemin Derviscemallioglu
General counsel, Uberall
Yasemin is a general counsel for Uberall, a digital location marketing solution; it has over 250 employees across Berlin, London, Paris, Amsterdam, San Francisco and Cape Town. Responsible for the legal matters of the company. She advises the C-level management team and keeps direct contact with the global units in all areas of the business providing knowledge in intercompany agreements, IP, licensing, compliance (including data protection) and dispute resolution, mainly commercial arbitration.
---