The Legal 500
Webinars
Finance and net zero – the GCs view: the in-house legal perspective on how finance can help deliver rapid climate action
3 November 2021, 1.00pm GMT
← Back to Webinar homepage
Finance and net zero – the GCs view: the in-house legal perspective on how finance can help deliver rapid climate action
Overview
COP26 presents an opportunity for the finance industry to be part of the climate solution, and in-house lawyers have a unique view on how their organisations can help achieve net zero. GCs are in a position to drive conversations around the climate crisis and have influence on their respective companies' policies.
This interactive webinar is relevant for all in the legal sector who want to understand the implications of net zero. There is a not only a recognition that trillions of dollars must go into supporting the rapid transition to a net zero economy, but also that market growth and profit maximisation can go hand in hand with net-zero initiatives.
The webinar will be hosted live from the official Green Zone of COP26 on Finance Day, and will feature GCs joining virtually who are working in finance and will share their views of how the industry is responding to the needs of net zero, with many factors generating the exponential growth in interest and action.
The relevance for this event goes far beyond COP26, with an increasing number of initiatives gaining traction. Those who are slow to react will be left behind. Join our discussion to learn how in-house counsel can lead and support their organisations in delivering climate action.
---
Speakers
Adam Woodhall
Chief executive, Lawyers for Net Zero
Adam Woodhall is the founder and chief executive of Lawyers for Net Zero. Adam has built Lawyers for Net Zero from an idea in 2020, piloting it in spring 2021, launching formally in summer 2021 and now is a rapidly growing non-profit.
Adam has two and half decades of commercial experience, the last 15 years of which has been working to deliver climate action both through building go-to-market strategies for cleantech start-ups and delivering behavioural change in some of the world's biggest brands.
In 2020 he realised the legal sector was a largely untapped resource for achieving Net Zero, and in early 2021 started to focus exclusively on enrolling in-house lawyers. As a result, the initiative now has many high-profile Champions from organisations such as Standard Chartered Bank, Sky, GSK, E.ON, Nestle, Amazon, and Deutsche Bank.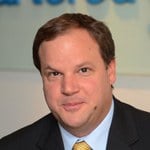 Andrew Dixon-Smith
Head, legal, client coverage, corporate and institutional banking, Standard Chartered Bank
Andrew Dixon-Smith is head, legal, client coverage at Standard Chartered Bank (SCB) based in Singapore. Andrew has over 20 years in financial services legal coverage and is currently responsible for transactional legal coverage and governance of the global and commercial banking client segments across SCB's regions covering lending, corporate finance, transaction banking and sustainable finance as well as central SCB legal governance for these client segments. Andrew joined SCB in July 2010. Prior to joining SCB, Andrew spent 13 years in legal roles in financial services including 11 years at Deutsche Bank in London covering legal support for Deutsche Bank's global markets and strategic financing businesses. Andrew is dual qualified as a solicitor in England and Wales and a South African qualified attorney.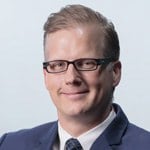 Timo Spitzer
Head of Legal Santander Corporate & Investment Banking Germany, Austria, Switzerland and Nordics, Banco Santander
Internationally experienced and commercially-minded GC. Worked at three major banks and three leading international law firms. Dually qualified as rechtsanwalt (Germany) and solicitor (England and Wales) with a first class honours LLM in international economic law. Native German, fluent in English, French, Portuguese (Brazil) and Spanish. Board member and adjunct professor at the Institute for Law and Finance at Goethe University Frankfurt in a global top-ten Master programme for banking, finance and securities law as recognised by LLM Guide 2019 and 2020. Chairman of The Legal 500 General Counsel Powerlist Germany advisory board as well as advisory board member of the German Institute for Legal Departments and Corporate Lawyers (diruj) and Business Law Magazine (F.A.Z. Business Media). Author of The Importance of Human Leadership with Integrity in a Highly Regulated and Tech-Reliant Corporate Environment as published by Harvard Business Law Review (February 2020). Speaker at reputable conferences (eg, at Harvard Law School). Featured on The Legal 500 General Counsel Powerlists Germany 2017, 2019 and GC Powerlist Germany Teams 2018. Winner of the 2018 Santander Group Global WiseLegalSpeakers' Award and the 2019 European and Global Counsel Award by Lexology and the Association of Corporate Counsel.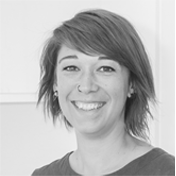 Anna Baubock
Editor, The Legal 500 Global Green Guide
Anna joined The Legal 500 in 2012 as a researcher/writer for The Legal 500 Deutschland and acted as Deputy Deutschland Editor for a year before being promoted to Editor of the German-language guide in 2015. She has spent a considerable amount of her time visiting firms and gaining extensive market knowledge across all major cities in Germany but has in the past also researched various practice areas in the US, EMEA and Latin American legal markets, making use of her bilingual German and English as well as advanced Spanish language skills. More recently, Anna has been involved in the development of The Legal 500's Global Green Guide which will launch shortly and put a spotlight on the legal sector's contribution to a green transition.
Belinda Ellington
MD, associate general counsel, commodities trading and structured products and ESG, Citi
Belinda joined Citi to lead the commodities legal team eight years ago. Since 2019 Belinda has also been providing legal support regarding the ESG impact and initiatives across Citi. Belinda is now focussing on delivering legal support for ESG in global markets. For both roles, commodities and ESG, the carbon market is a core focus area. Before Citi, Belinda qualified into the energy and infrastructure department at Lovells; and joined DB as legal counsel for commodities after a short recess at Merrill Lynch Commodities. Belinda was the global lead for commodities legal at DB for nine years. DB was active in the carbon market, participating in the first World Bank Prototype Carbon Fund and primary and secondary emissions markets. Before becoming a lawyer, Belinda ran an IT consultancy for ten years, facilitating corporates transition to the world of computers.
---
In Association With