The Legal 500
Webinars
Doing Business Differently I Renew I Reinvent: India GC Summit
16 November 2021, 2.00pm-3.30pm IST
← Back to Webinar homepage
Doing Business Differently I Renew I Reinvent: India GC Summit
Overview
The Legal 500 is delighted to join Baker McKenzie to host a virtual summit for India's leading in-house counsel. The summit will focus on the unprecedented challenges businesses are currently facing and are expected to face in the next few years and will cover everything from digital transformation to supply chains and strategic investments and divestments.
Plenary session: Digital transformation
In an increasingly interconnected world businesses are in a race to step up their digital transformation strategies. As traditional operating models are challenged by everything from new ways of working to new ways of engaging with and delivering to customers, we ask how GCs can help their organisations cut through the tech hype to identify the legal risks and opportunities of transformation.
Breakout session: Supply chains
Covid-19 has prompted organisations across the world to pay renewed attention to their supply chains and to diversify from single-source suppliers without sacrificing efficiency. In this panel we ask India's leading general counsel how legal teams can help navigate the legal complexities of strengthening and transforming supply chains, covering everything from the importance of new ESG standards to strategic M&A and cybersecurity.
Breakout session: Strategic investments and divestments
Faced with a widely expected economic slowdown and an increasingly uncertain operating environment, many businesses are likely to make strategic investments and divestments a priority over the coming months. We hear from some of India's most experienced corporate advisors about the trends to watch in 2022, the shifting M&A landscape in India, and the role legal counsel can play in steering business strategy.
---
Speakers
Zameer Nathani
UFO Moviez India Ltd
Zameer Nathani is senior vice president and general counsel at UFO Moviez, India's pioneering and disruptive technology developer for digital format  movies, other content for movie theatres, and new OTT and UGC platforms. He was previously legal director at Raymond Limited, the largest integrated manufacturer of fabric in the world. He is a recipient of several prestigious awards, including Harvard Business School's Alumni Challenge Award, Narsee Monjee Institute of Management Studies' Alumni Achievement Award, and the Indian National Bar Association's General Counsel of the Year award.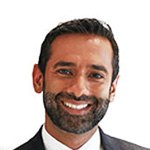 Sunny Mann
Baker McKenzie
Sunny Mann is a partner in Baker McKenzie's London office and co-leads the UK Compliance and Investigations Practice, as well as the UK International Commercial and Trade Practice. He advises many clients on risk matters in India and advises numerous FTSE 100 and Fortune 100 businesses on compliance and investigations with respect to export controls, trade sanctions and anti-bribery rules. Sunny previously worked in Baker McKenzie's Washington DC, New York and Sydney offices. He is a Visiting Professor at the College of Europe, the leading institute for post-graduate European studies, where he teaches a course on Corporate Compliance.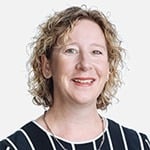 Anne Petterd
Baker McKenzie
Anne Petterd is a partner in Baker McKenzie's Sydney office. She regularly leads projects for drafting, localising or rolling out commercial agreements of data protection policies for multiple jurisdictions in Asia Pacific and conducting due diligence for undertaking new activities in Asia Pacific markets. Her practice focuses on IT and telecommunications supply arrangements; understanding regulatory issues for online, telecommunications and IT businesses (in particular for data management); and trade regulatory and commercial contracting advice. She has previously worked in Baker McKenzie's London and Singapore office. Before joining the firm she spent four years with the Australian Attorney-General's Department/Australian Government Solicitor mostly working on large IT projects.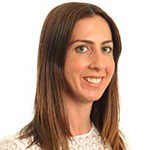 Jannan Crozier
Baker McKenzie
Jannan Crozier is a partner in Baker McKenzie's Corporate Group based in London and a member of the Firm's Global IMT Steering Committee. She advises clients in relation to cross-border mergers and acquisitions, negotiated carve out transactions, joint ventures and corporate reorganizations.
Jannan joined Baker McKenzie's London office as a trainee solicitor in 2003, qualifying as a solicitor in the Corporate Group in 2005 and being promoted to partner in 2015. She has completed secondments to the firm's Moscow office (2004 to 2005) and Sydney office (2007 to 2008).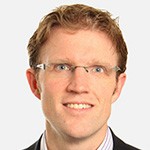 Ben Allgrove
Baker McKenzie
Ben Allgrove is partner and Chief Innovation Officer at Baker McKenzie. He is a much sought-after copyright, privacy, AI and wider technology expert with an emphasis on digital media and intermediary platforms. He advises market-leading and independent digital media and technology companies on content licensing, production, regulation, privacy and copyright litigation. He is also the partner in charge of Baker McKenzie's Reinvent innovation arm.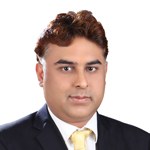 Gaurav Arora
General counsel and company secretary, Huawei
Gaurav Kumar Arora has spent more than 10 years heading the legal and company secretarial functions at leading global information and communications technology (ICT) solutions provider Huawei Telecommunications (India). He is a qualified fellow member of the Institute of Company Secretaries of India with rich experience in corporate restructuring, contracts, dispute resolution and compliance management.
Rachita Maker
Vice president, head of legal operations and compliance, Tata Communications
Rachita Maker is vice-president and head of legal operations at Tata Communications and director on the board of Tata Communications Payment Solutions. In her role, she is responsible for leading the legal department's transformational journey to be more technology and data driven. This sees her leading on multiple technology implementations, continuous improvement, and automation projects. Prior to joining Tata Communications, she was vice president – legal services at Integreon where she oversaw a team of over 1,000 legal and non-legal professionals.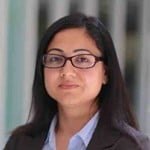 Vidyut Gulati
General counsel and director – legal, Bharti Airtel Group
Vidyut Gulati is general counsel and director – legal at Bharti Airtel Group, the third largest mobile network operator in the world. She has previously held roles as legal director of Bharti Enterprises and as general counsel of Cairn Oil and Gas, where she also served as a member of the executive committee. Before moving in-house she was a partner at Amarchand Mangaldas & Suresh A Shroff & Co.
Baminee Viswanat
Group general counsel, TVS Supply Chain Solutions Ltd India
Baminee Viswanat is responsible for all strategic and operative legal counsel functions across TVS Supply Chain Solutions business units worldwide. She has over 25 years of legal professional experience in a wide range of roles with Lenovo, Malladi Group, Thompson Consumer Electronics and Star TV. During her career, she has built experience in providing counsel and directing various policies on a broad range of issues including government and regulatory affairs in India/Asia Pacific, contract negotiations, risk assessment and mitigation, employment law, complex litigations, regulatory and business compliance requirements including manufacturing environments.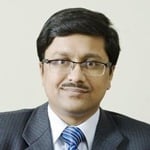 Vikash Jain
Senior vice president and general counsel, Vedanta
Vikash Jain is a seasoned business leader, lawyer and company secretary. He was appointed as the group general counsel at Vedanta Group in March 2021. He has previously worked within the oil and gas and aluminium and power businesses within Vedanta, where he was instrumental in ensuring resolution of several high-stake matters. In his role as group general counsel, Vikash works with legal leaders and advisers to drive value-based architecture, compliance and governance, litigation management, contracts and advocacy. He holds an Executive MBA from the Indian School of Business with immersions at Wharton, USA and CEIBS, China and is a Fellow Company Secretary with the Institute of Company Secretaries of India.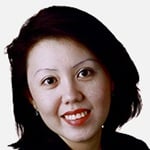 Bee Chun Boo
Baker McKenzie
Bee Chun Boo heads Baker McKenzie's energy, mining and  infrastructure practice group in Asia Pacific and co-heads the mergers and acquisitions practice in Singapore. She has worked in the firm's offices in Hong Kong, Shanghai, Taipei and Beijing. Bee Chun practices mainly in the areas of M&A, venture capital and private equity. She was named as one of China's Top 15 Female Lawyers and is consistently recognised as a leading lawyer in the areas of mergers and acquisitions, private equity and project finance.
Mrinal Chandran
General counsel, IndiaRF
Mrinal Chandran general counsel at IndiaRF, a leading India-focused distressed and special situations investment platform sponsored by Piramal Enterprises Ltd and Bain Capital Credit. Chandran's role includes deal structuring, deal analysis, execution, participating in investment committee decision making, asset management and exits. In addition, he is also involved in investor relations and fund raising, internal policy making and implementation, acting as a liaison with regulators and government authorities in connection with legislation and policy making. Prior to joining IndiaRF, he was managing director, head of structuring and general counsel at Altico Capital. He has also worked as a corporate and private equity lawyer at legacy Amarchand Mangaldas and DSK Legal. In 2005 he completed an LLM in banking and finance law from Boston University's School of Law, and in 2015-16, he completed Harvard Business School's programme for leadership and development.
Stephanie Magnus
Co-head – Asia Pacific financial institutions group, Baker McKenzie
Stephanie Magnus co-heads Baker McKenzie's Asia Pacific financial institutions group and heads up the financial services regulatory practice group in Singapore. She regularly advises international banks, capital markets intermediaries, fund managers, insurance companies, fintechs and other financial institutions on financial services compliance and regulatory matters, and works closely with her clients to navigate these matters. She has significant experience in compliance, and focuses on regulatory issues, particularly in the financial services, insurance and commodities sectors. Her practice also includes mergers and acquisitions in the financial services sector. She also actively helps financial services clients in merger and acquisition transactions, particularly where these transactions involve the acquisition or sale of regulated financial services companies.
---
In Association With