The Legal 500
Webinars
Corporate accountability: a general counsel guide to tackling ESG
4 November 2021, 4.00pm GMT
← Back to Webinar homepage
Corporate accountability: a general counsel guide to tackling ESG
Overview
Environmental, Social and Governance (ESG) matters have become one of the most pressing topics in the boardroom. With the United Nations Climate Change Conference (COP26) beginning on 31 October, our timely webinar addresses what companies should expect as scrutiny from regulators, investors and stakeholders increase.
General counsel have found themselves in a unique position to lead and support ESG strategy within their company. The ESG agenda is set to redefine the global business outlook and in-house legal teams will be pivotal to managing this shift.
In this webinar we will uncover how leading corporate counsel have approached their ESG outlook, whilst also sharing the key findings from our upcoming ESG Risk Research Report 2021.  Specifically this session will examine:
The evolving role of general counsel in ESG strategy;
What to prioritise in your ESG outlook;
How in-house counsel can minimise their exposure to risk;

The future regulatory and ESG pressures facing businesses.
---
Speakers
Victoria Brackett
Chief commercial officer, Irwin Mitchell Chief commercial officer Victoria sits on the board at Irwin Mitchell and is responsible for the planning and execution of growth plans for the group: setting the strategy on organic growth, M&A and strategic lateral hires. She has helped to build and support the firm's sector strategy and client relationship management programme which ensures strong engagement with the firm's clients.
Victoria trained as a commercial disputes lawyer with Freshfields specialising in banking and insurance for ten years. She then moved to Thomas Eggar where she led the commercial litigation department and became managing partner before a merger led to her joining Irwin Mitchell's leadership team.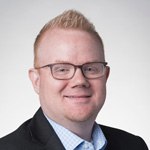 Damian Olthoff
General counsel and secretary, PROS Holdings General counsel and chief compliance officer Damian Olthoff joined PROS in 2011. He also serves the company as its secretary and is responsible for all legal operations. Olthoff brings to PROS experience in governance, corporate development, finance and commercial transactions.  Prior to joining PROS, he served for six years as general counsel for Animal Health International, a publicly traded pharmaceutical distributor. With Animal Health, Olthoff led the company's foreign and domestic legal affairs, including complex commercial transactions, the company's 2007 initial public offering, numerous acquisitions and litigation management.
Lawson Crawford
Director of legal and company secretary,  UCL Business Lawson Crawford is director of legal and company secretary at UCL Business. UCLB commercialises the research emanating from University College London by way of licensing it, creating and supporting spinout companies and establishing investment funds. All of this with a view to the ideas, research and innovation of UCL's academics being of benefit to the wider world. His role spans the bio-pharm and physical sciences, the arts and humanities and managing the patents and wider IP portfolio. Among his interests, Lawson is a trustee of Dulwich Picture Gallery.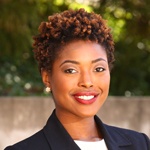 Ashley Scott
Head of policy, Lime Ashley N. Scott is an experienced regulatory, legislative and public policy senior leader and professional, and who has built her career on leveraging new technologies to advance the public interest. She currently serves as Lime's senior director of strategy and policy development for global business and oversees the company's global policy messaging, development of its advocacy platform, and regulatory strategy. She has been responsible for creating and crafting micromobility regulations and operations in over 150 jurisdictions across the world. She has spoken across the country on emerging issues in micromobiltiy transportation and transportation equity. She is a former City Attorney for the City of Atlanta, campaign operative, and litigation attorney.  Her background includes developing regulatory frameworks for various sharing economy technologies such as short-term rentals and rideshare. She has served as the Chair of the American Bar Association's Sharing Economy Committee.  Ashley holds a law degree from Emory University and a Bachelor of Science from the University of Florida.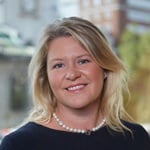 Georgie Collins
Partner, intellectual property and media, Irwin Mitchell Georgie is an IP lawyer, focussing on international brand protection and enforcement.  She helps businesses and individuals to protect their brands and reputations and to assess and respond to the myriad of risk issues that can impact their reputations.
Georgie works closely with GCs and in-house teams and takes a lead role in delivering Irwin Mitchell's bespoke events for GC's.  She is part of Irwin Mitchell's international team and heads the US desk.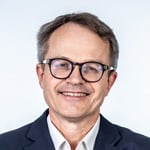 Mark Maurice-Jones
General counsel and compliance officer, UK & Ireland, Nestlé Mark Maurice-Jones leads a team of 15 staff dedicated to shaping the agenda of Nestlé UK & Ireland through proactive business partnerships and driving a culture of integrity. He is a member of Nestlé's UK  Force for Good Committee. Before Nestlé Mark worked for 15 years with Kimberly-Clark in the Europe, Middle East and Africa region.  Mark started his legal career as a competition lawyer with international law firms in London and Brussels.
---
In Association With