The Legal 500
Webinars
Beyond matter management: how Anglo American are modernising processes and systems with HighQ and SYKE
22 February 2022, 11.00am GMT
← Back to Webinar homepage
Beyond matter management: how Anglo American are modernising processes and systems with HighQ and SYKE
Overview
Matter management is traditionally a tedious chore – but a modern legal team needs to understand all of their matters instantly and be able to track them clearly in order to drive actionable insight and offer value to their business stakeholders.
Key members of the project team from SYKE and Anglo American will discuss the ways that Anglo American has utilised Thomson Reuters HighQ to modernise and future-proof their matter management processes. Anglo American will discuss their experience of implementing and rolling out HighQ and the impact which it has had so far on their team.
Anna Lolua and Thom Barr from SYKE will also give their unique perspective on how they go about designing bespoke HighQ instances to deliver the maximum possible value for their clients. This will be a live, informative and interactive session, with the opportunity to ask questions of the panelists at the end.
James Byrne, manager of solution consulting at Thomson Reuters, will also be on hand to answer any specific questions relating to the functionality and capabilities of HighQ, your integrated legal operations hub.
---
Speakers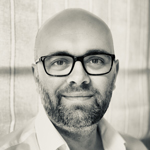 Ashley John
Head of legal – operations, Anglo American
Ashley John is the head of legal – operations for Anglo American and is responsible for business of law activities across the group legal team, which includes the delivery of their technology and innovation roadmap. Coming from a consulting and industry background and having worked across the globe in mining and metals, oil and gas, government and pharmaceutical sectors, Ash has spent most of his career in continuous improvement roles within operations or within large-scale transformation programmes.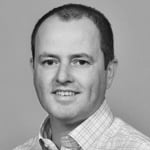 James Byrne
Manager, solution consulting, Thomson Reuters
James manages a team of solution consultants and customer success managers for legal software solutions in the corporates Europe business of Thomson Reuters. His team are the technical specialists for the legal software suite of solutions at Thomson Reuters, presenting HighQ and Legal Tracker to corporate legal departments and helping customers get the most out of their legal technology.
James has been at Thomson Reuters for seven years and has held various roles in the solution consultant team to identify and deliver innovative technology solutions for customers. Prior to joining Thomson Reuters in 2014, James trained in tax at a 'big four' accounting firm and was a tax manager for a large multinational financial services firm.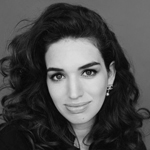 Anna Lolua
Director of legal innovation at SYKE
Anna is one of the world's leading experts on HighQ and Contract Express, ​advising corporate legal teams and law firms on how to procure and implement ​legal technology. ​
Anna helps bridge the gap between IT and legal, with a proven track record of ​delivering sophisticated matter management, CLM, process and document ​automation solutions to all sectors of the market. ​
Anna has assembled and led legal engineering teams in multiple jurisdictions, ​is an experienced corporate and commercial lawyer and an MBA qualified ​business consultant.
Thom Barr
Senior legal engineer,  Thomson Reuters practice area, SYKE
Thom is a senior legal engineer in the Thomson Reuters practice area at SYKE. He works closely with clients and legal engineers to lead a number of implementation projects involving HighQ and Contract Express. Thom has over five years prior experience in legal technology – both in Contract Express document automation at global law firms as a legal engineer and driving adoption of service automation with key accounts as a customer success manager at a leading legal tech SaaS company.
---
In Association With

Thomson Reuters
As the world's leading source of professional legal and compliance content and technology, Thomson Reuters is here to help your people manage every issue. We do so through a powerful suite of intelligence and workflow solutions that enable greater efficiency, accuracy and understanding across every aspect of legal and compliance. Informed by our legal and compliance professionals, and created specifically for yours, this comprises a formidable resource of research products and current intelligence sources that enable complete understanding of every issue. Importantly, this is complemented by a suite of workflow tools to help you manage every matter, contract, and department.

SYKE
Founded in 2016, we are legal technology experts with deep knowledge of legal operations. We provide integrated advice and delivery to maximize return on investment and speed of adoption. We now have a multidisciplinary team of 160+ engineers across the globe, who speak more than 20 different languages, helping customers in multiple territories and jurisdictions.

Anglo American
Anglo American is a leading global mining company and our products are the essential ingredients in almost every aspect of modern life. Our portfolio of world-class competitive operations, with a broad range of future development options, provides many of the future-enabling metals and minerals for a cleaner, greener, more sustainable world and that meet the fast growing every day demands of billions of consumers. With our people at the heart of our business, we use innovative practices and the latest technologies to discover new resources and to mine, process, move and market our products to our customers – safely and sustainably.