On Friday 20 March a friend posts on WhatsApp: 'Can you do barrister in lockdown?' Yes, no, and up to a point, I reply. This assessment was made good on Monday 23 March at 7:00 am when the Lord Chief Justice (LCJ) issued a statement announcing that no jury trials should take place unless it was safe for them to do so. It wasn't and, save in a handful of cases, they didn't. The new reality was cemented at 8:30 pm when the Prime Minister announced lockdown for at least three weeks.
As I write, we are, in truth, at the start of the beginning in dealing with the impact of Covid-19. In my role as Chambers Treasurer I already feel exhausted by three weeks of dynamic planning by the chambers leadership team. How did we do? OK, I think, not least because of outstanding leadership by my joint Heads of Chambers (HoC) – Gillian Jones QC and Anthony Shaw QC.
What did we do? The simple and obvious – we agreed a strategic plan and put it into action.
Early planning
On Tuesday 3 March the government published its Coronavirus (Covid-19) Action Plan. It explained, again, the strategy with four tactical aims: contain, delay, research, and mitigate. But what really caught the eye, was the potential for new restrictions if we entered the delay phase that it described as 'population distancing', such as school closures, encouraging greater home working, and reducing the number of large scale gatherings. To us that meant the real risk that courts would close and/or limit themselves to only conducting urgent hearings.
On Wednesday 4 March, the HoC responded by circulating a draft Coronavirus Contingency Plan (CCP). It addressed risk to do with the health and wellbeing of members and staff, and the threat to the income of individual members, either from a widespread pandemic and/or from measures taken to contain or prevent the spread of the virus. The CCP was dynamic and provided for:
Constitution of a Chambers Response Team (CRT) responsible for implementing all measures and communicating action to members;
Stress testing of chambers finances and plans to mitigate the impact of a downturn in income;
Action to ensure adherence to all government published health guidelines and strict compliance with hygiene guidance within chambers;
Instruction and guidance to all members to work from home where possible;
Instruction and guidance on the use of video technology for all face-to-face meetings and its use in court hearings;
Phased planning of the move to home working for clerking and administration teams;
Testing of all IT;
Agreed new security for chambers office buildings;
Reporting instructions for members who suspect they have contracted or come into contact with coronavirus;
Agreed communication systems for the CRT, and between the CRT and members, along with testing back up text messaging applications for rapid and effective communication.
Action
On Thursday 5 March the new CRT moved all its work onto Microsoft Teams. This made group working and communication effective and seamless. I conducted detailed cash-flow and budget analyses with the senior practice director, Mark Bennett, and reviewed our insurance to check cover for staff irrespective of where they work and for loss of income as a result of disruption. Chambers was in good shape.
On Friday 6 March the CRT issued a Coronavirus (CRV) updater to all members. It summarised the CCP and issued guidance on measures members should take to contain Covid-19. It reminded members that they should carry out their own predictions of income and expenditure. In the following days the CRV updater was revised daily so that members had all necessary guidance from the government and courts in one easy to read document.
The following week the government stuck to a 'business as usual' line. This contrasted with more draconian steps in other countries. The private sector also took its own different course. The reality on the ground in the courts was also disconnected from the government's position: hearings were adjourned and trials collapsed as judges, court staff, jurors, lawyers, and defendants began to self-isolate.
These events prompted the Chambers General Management Committee to convene by conference call on Thursday 12 March. It was agreed the CRT should move operations to a test lockdown setting.
The following day, having stress tested the IT over the preceding week, the clerking and administration teams moved to home working. This made us match fit for events that then cascaded.
The government's stance did not survive the weekend as over 200 scientists signed an open letter urging a rethink and on Monday 16 March the Prime Minister said everyone in the UK should avoid 'non-essential' travel, work from home if they can, self-isolate for 14 days if displaying the symptoms of the virus, and avoid contact with others to curb coronavirus. Londoners were told to pay special attention to these measures. This came after over 100 barristers attended Westminster Hall, my wife among them, to be sworn in as new silks by the Lord Chancellor.
On Tuesday 17 March, Chancellor Rishi Sunak effectively abandoned the budget he presented on Wednesday 11 March announcing that £330bn would be made available in loan guarantees for all businesses affected by the pandemic.
The LCJ also moved to steady the ship in a statement that recognised the latest guidance from government meant that it was not realistic to suppose that it would be 'business as usual in any jurisdiction, but that it is of vital importance that the administration of justice does not grind to a halt.' His immediate aim was to ensure as many hearings in all jurisdictions proceeded and the courts continued to deal with urgent matters.
However, at 9:46 pm he bowed to the inevitable and announced that no new jury trial should start in the Crown Court unless expected to last for three days or less, all other trials were adjourned.
Chambers coped admirably. To re-assure members the CPT issued a revision to its CRV updater highlighting all government advice, the LCJ's statement and chambers' own policies and working practices designed to address the impact of the outbreak. It published a message for its clients on chambers' website which was also disseminated by email: it was important to stress we were open for business.
On Wednesday 18 March the Prime Minister went a step further announcing that schools in the UK were to shut from Friday until further notice. The likely impact on members was obvious and as a consequence the CPT went into overdrive and scheduled daily video conference calls.
On Thursday 19 March the government introduced the Coronavirus Act 2020 and the Bank of England cut the interest rate to 0.10% – the lowest rate in the bank's 325 year existence.
Thereafter, leadership judges for each jurisdiction began to issue a tsunami of pilot practice directions and guidance notes. All of this material was packaged up by the CRT and disseminated to members in the daily CRV updater.
On Friday 20 March, schools closed. Rishi Sunak was back, this time announcing the government would pay the wages of employees unable to work due to the coronavirus pandemic. There was no provision for the self-employed.
The CPT kept all these developments under review, continually assessed the impact on court work for the following and coming weeks and revised its daily CRV updater. How-to guides for Teams, Zoom, and Skype for Business were distributed to members.
The weekend allowed the CPT time to step back, consider and plan its response to the detail of the Chancellor's new measures. The agreed assessment was that court business would now slow at a rapid rate even to a standstill. A system which divided members into groups by call band with one individual within each group serving as a single point of contact went live on Microsoft Teams. The HoC scheduled video
conferences with all groups throughout the day on Wednesday 25 March. The daily CRV preparing members for the week ahead was issued.
Monday 23 March was lockdown day. At 7:00 am the LCJ issued a statement announcing that no jury trials or other physical hearings should take place unless it was safe for them to do so. Many collapsed and some limped to a conclusion with judges adopting ever creative ways of keeping the show on the road.
At 8:30 pm I watched the Prime Minister address the nation on television and announce 'lockdown' with new restrictions in place for at least three weeks.
The CPT met again by video link and reviewed finances, challenging the assessment of cash flow. It stood up. Another CRV updater was issued. Special attention was reserved for pupils with a scheme for the remainder of their training and provision of home working materials such as printers and stationary.
On Tuesday 24 March I got a text message from my mobile phone provider, acting on a government request, with advice on staying isolated. The rest of the day was spent monitoring what was happening on the ground, guidance issued by government and the courts, and planning for the CPT daily meeting. The HoC were provided with the up-to-date key financial analyses for their all-members telethon.
On Wednesday 25 March the Coronavirus Act 2020 received Royal Assent and parliament was shut early for Easter. Police were given powers to use force and impose fines to send people home if they refused to obey lockdown measures. I'm now very familiar with pieces of primary and secondary legislation I would rather have preferred never to have read.
The HoC conducted the planned telethon. The overwhelming response of members was positive. Timely communications and planning instilled confidence and a sense they could and would cope with what was to come.
On Thursday 26 March the CPT moved to an early morning video conference to discuss the previous day's events and plan the day ahead. High on the agenda was the trailed announcement of the Chancellor with a package of help for the self-employed. This Mr Sunak announced in his third budget in nine days as he unveiled a scheme of taxable grants for the self-employed.
Meanwhile the Resident Judges of the South Eastern Circuit issued Listing Policy – designed to dictate a uniform approach to the courts' business. In essence everything by video link, physical attendance only where absolutely necessary, and adjournments de-rigour.
The CPT convened again – this time with a more settled position of what day-to-day court business looked like. It agreed its next CRV updater for members and actions to do with staff, liaison with clients, fee collection, security, and more.
On Friday 27 March the justice system settled into its new normal.
For its part Chambers had navigated through the immediate storm, looked after its staff and members, and was ready to face up to and survive lockdown. At some point in all of that I had managed to do some work on my own practice.
What have I learned? My key message is the inestimable value of agreeing a dynamic plan to meet the challenge that faces us in the coming weeks and months. Next, work together and not against each other. Communicate effectively. Identify and grasp new opportunities. Above all else remain positive and retain a sense of humour. We will get through this together – even if it means having to suffer watching the postponed Eurovision Song Contest which for some unfathomable reason my 11-year-old daughter always insists I view with her.
An appeal from home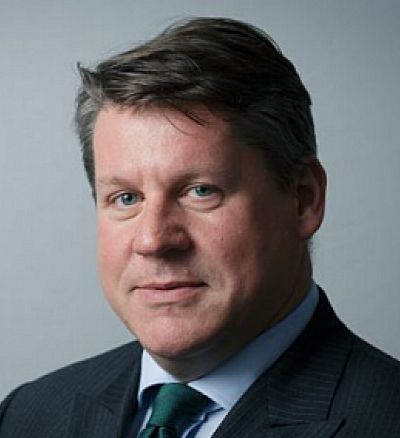 Following social distancing requirements due to the Covid-19 pandemic, an Application for Leave to Appeal Against Conviction before the full Court of Appeal (Criminal Division) was heard on Friday 26 March 2020 with all parties appearing from separate locations remotely.
Lord Just Fulford indicated after the hearing that this was the first time ever the Court of Appeal had heard such an appeal where all of the parties appeared remotely, using technology from separate locations.
The case may well go on to provide further guidance on the disclosure of material held on phones and other mobile devices in criminal cases. As there were additional matters to be considered, judgment was reserved to a date to be confirmed. It is expected the judgment will also be given remotely using the same technology.
Led by 9 Gough Square's Tom Little QC, Red Lion Chambers' Andrew Thompson (pictured) appeared before the Court of Appeal from his dining table in Suffolk. Speaking to fivehundred, he offers his thoughts on the remote hearings.
Is the preparation for a remote hearing different?
Preparation for a remote hearing is no different, except that it is even more crucial to ensure documents relied on are uploaded/e-mailed before the hearing. There is no opportunity to hand in the brilliant authority you discovered that morning!
Make sure that everything is at your fingertips. When using a video connection it may be necessary to have at least two devices if you want to refer to electronic documents or a digital case.
What are the unique challenges in this situation?
It takes a try or two to familiarise yourself with the system and the options. The Court of Appeal has a bespoke system that works differently from Skype/Teams. It works well, allowing phone participants to join as well as those on video.
What was memorable from the experience?
The most striking thing was seeing the three judges apart in their separate rooms (wearing business suits) with the appellant, court staff, and barristers from all over, some by phone. It was a strange and novel experience us all connected from many remote connections for an appeal.
What have you learnt from the experience that others could take on board and learn from?
We will be asking why it has taken so long to do it this way. It went smoothly on this occasion and even if there were no Covid-19 considerations this saved a great deal of unnecessary travel.