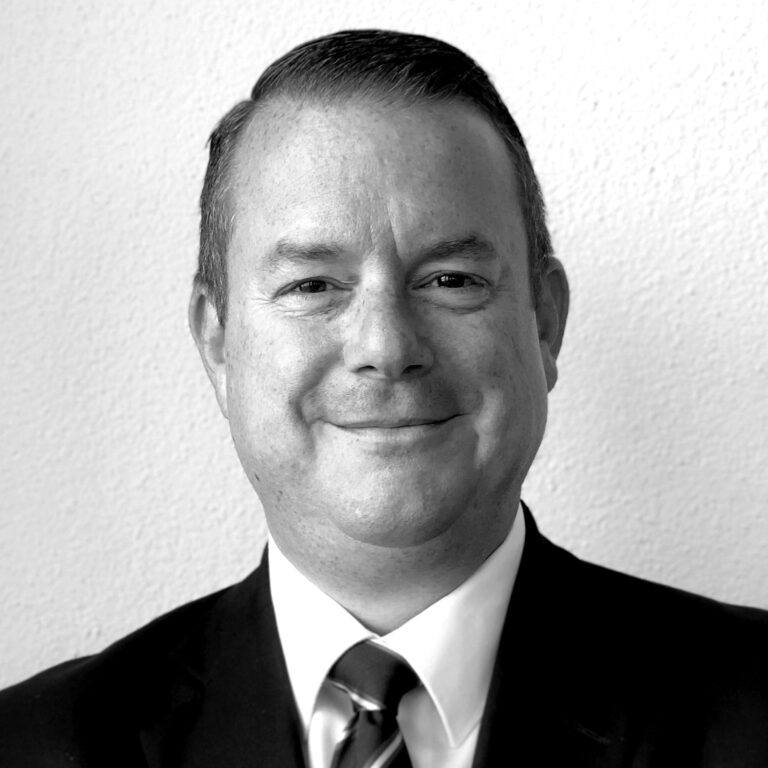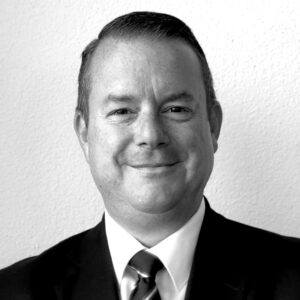 How has the pandemic and the flexi-working revolution affected the network model?
The pandemic has undoubtedly changed the professional services sector by pushing firms to rethink the way they establish and maintain relationships with their clients. It has also motivated firms to adapt the ways in which they operated considering the paradigm shift which was brought about by the necessity to work remotely and flexibly.
Just like any other association or network which was not operating fully remote in March 2020, here at GGI, we found ourselves suddenly in a situation where business travel was no longer possible, and which pushed us to reconsider the best ways for our members to continue to connect. GGI has always provided several digital tools, activities, and projects to foster the exchange of business opportunities and best practices between member firms. Our first response was to develop even further our offerings and to increase the direct communications with and between our members worldwide. We invested in technology to make things easier and also to improve functionality.
Ultimately, these times of uncertainty translated to clients requiring more support from their advisors, both locally and internationally. GGI member firms were able to rely on fellow members all over the world to meet the needs of their clients, not simply because they were fellow contemporaries in the same network but also because they had remained in close contact each other virtually during the lockdowns and travel restrictions. This was a tremendous asset that our member firms could leverage from day one at a time when establishing new connections and maintaining long-distance relationships with business partners was substantially more complicated than before.
How are networks adapting to fit into the post-covid world?
We did not need to recall Charles Darwin's famous quote to understand that the ability to adapt to a changed market was necessary for the future of GGI.
During the pandemic, we understood even better what our members, our partners, and our people need from our global alliance. We were able to outline solutions to problems that we did not know existed until just a little while before, since we had never been put in a situation which made such problems arise. We were fortunate to be able to rely upon a great team from our Swiss head office and our regional offices in Boston, Buenos Aires, Dubai and Bangkok to be the strong backbone upon which all GGI members could count at any time.
I am confident that other networks and associations went through such internal changes and developments as well, but if they did not, I either applaud them for their outstanding pre-pandemic structure or I am afraid they might not be around much longer with their old format in place in today's fast-changing market.
What are the key differentiators your network offers?
GGI is the largest multi-disciplinary association of independent professional services firms. Our members are law, accounting, audit, tax and advisory firms from each major financial jurisdiction worldwide. In our experience, the multi-disciplinary model is extremely beneficial for both member firms and their clients, because it allows each individual member (whether a law firm or an accounting firm) to be able to support their clients with any kind of specific professional services they might require, without limiting the service-offering to a single profession. This creates considerable additional business exchange opportunities for GGI members, which would be to a certain degree quite limited if members were only law firms or only accounting/advisory firms, as might be the case for other groups.
Our global alliance also has a particular focus on M&A and investment banking services, highlighted by the establishment few years ago of a special M&A unit called Geneva Capital Group (GCG, www.gcg.com), the members of which are M&A boutiques and investment banking firms. GCG members have concluded more than 5,000 transactions, with a cumulative value of over USD 77 billion and a 30% cross-border rate. The connection to GGI allows GCG members to take advantage of GGI's global presence of lawyers, accountants, tax advisers and business consultants, and to originate considerable cross-border M&A opportunities. GGI is also the first global alliance to have achieved a CSR accreditation with CSR-A (https://csr-accreditation.co.uk/), a UK-based organisation providing independent validation and recognition of an organisation's socially responsible activities. Our motivation to become a sustainability-accredited company comes from our wish to drive change within the professional services sector, highlighting how we as an organisation and our members can adopt sustainability practices.
Have client perceptions of networks shifted in recent years?
End-clients who are in continuous need of professional services by trusted advisers demand transparency, responsiveness, and flexibility. Ultimately, the resources which their advisers have at their disposal in terms of reach and accessibility to global services must reflect such needs, and consequently impact the perception that end-clients might have of specific networks. Certainly, the market has become even more fast-paced than ever before, with easier access to new providers who tend to offer also cutting-edge new tech-based solutions.
If we consider professional services firms as "clients" of global associations and networks, we believe the perception is pretty similar to what we mentioned before: firms need to be able to respond to fast-changing clients' requirements which in many cases require cross-border support. In our experience, the independence and flexibility offered by GGI to our members enables them to respond to their clients' needs quite effectively, without cumbersome delays which might be the consequence of more integrated or rigid structures.
What are some of the key issues currently facing clients and how are networks positioned to deal with them?
The most evident aspect that networks and associations assist their clients with addressing is their need for cross-border support by reliable firms, without the need to invest more time and resources into vetting such partners.
Integrated networks address this by establishing a global group composed in many cases of single-branded offices which are immediately recognisable and which feature similar standards, policies, and rates. The downside of such structures are the lower degree of flexibility that can be provided to clients, and the average higher fees charged.
Alliances and associations of independent firms (like GGI) offer a similar solution whilst at the same time guaranteeing their member firms are able to maintain their own brands, policies, and fee structures, which they have built in the course of many years. Clients can benefit greatly from such structures, as it represents a very efficient and competitive alternative to global networks.
An additional benefit for GGI members is the multi-disciplinary approach, which integrated networks do not openly offer. This enables our members to pitch for global mandates by being able to leverage the membership in our global alliance, in cooperation with fellow member firms from any of the jurisdictions required.
How are networks changing the way that they promote themselves?
Networks position themselves as an efficient alternative to global firms, offering independent practices and the opportunity to be perceived as a global firm whilst avoiding having to reshape their entire business model, depending on the degree of integration that a firm desires to achieve (networks becoming less attractive the lower such a degree might be).
A global alliance like GGI is particularly attractive for long-established firms which are leaders in their specific market and which need to continuously refer business to similar reputable, reliable and like-minded firms abroad, whilst maintaining their full independence with no risk for potential vicarious liability.
This trend seems to be still rather strong to us, but as we said before, networks and associations alike need to be responsive and prepared for sudden changes which might push them to reconsider the way they promote themselves.
What types of firms should be considering joining a network?
Global associations and networks respond to a specific challenge that professional services firms face regularly: whom to rely upon when clients are in need for support in different jurisdictions.
By having in place a professionally tested approval membership vetting process, global associations and networks set their own standards that members can rely upon in order to overcome the time and resources needed to identify and eventually trust other firms that one might have not worked with before.
The next aspect to focus on when evaluating joining an association or network is to define the degree of independence that the firm intends to keep after joining. Being the leading multi-disciplinary association of independent professional services firms, GGI is the go-to alliance for well-established firms which want to maintain their full independence whilst being able to leverage an outstanding and extensive network of reputable law, accounting, and advisory firms worldwide.
What is the future for the network model – which networks are best positioned to thrive in future?
We see a strong trend towards consolidation in the market, with firms actively acquiring smaller practices in order to expand in new locations, and associations and networks alike trying to merge or to take over smaller groups.
At GGI, we strongly believe that our multi-disciplinary approach provides what firms need in order to thrive in the current fast-paced environment, enabling firms to pitch potential new clients by offering a more flexible approach, as opposed to more integrated or single-profession-focused groups.
GGI is different to other legal networks in that it has a multidisciplinary model, comprising accounting and consulting firms as well as law firms. What types of clients is this model particularly attractive to (as opposed to those who would turn to a more conventional law firm network)?
By being part of a multi-disciplinary association, GGI members worldwide are able to support their clients with literally any type of professional services they might need. This model is particularly attractive to firms' clients who have strong international needs (multinational companies, entrepreneurs and business owners, HNWI and UHNWI, and so on), which represent the largest share of our members' client-base.
On the other hand, firms which operate mainly locally and whose clients do not require any cross-border services, would probably not see a multi-disciplinary association as the right fit for them.
Your England-based member firm is currently Ward Hadaway. Tell us more about that relationship – would you ever consider adding other English firms to the network?
Ward Hadaway has been a member of GGI since 2013. It is one of the UK's Top 100 law firms and a major player in the North of England with offices in Leeds, Manchester and Newcastle.
Robert Thompson (https://www.wardhadaway.com/our-people/robert-thompson/), Partner and Head of Corporate) sits in the GGI Executive Committee and has recently taken over the role as Global Chair of the GGI M&A Practice Group. Among many other outstanding achievements, he is also the General Editor of the leading practitioners' guide "Sinclair on Warranties and Indemnities on Shares and Asset Sales" 11th Edition, widely regarded as the lawyers' dealmaking bible, and the technical benchmark for the legal M&A community.
Besides Ward Hadaway, GGI can count also on the support of various further member accounting and advisory firms from England, namely: Haines Watts (https://www.hwca.com/), Citroen Wells (https://www.citroenwells.co.uk/), Lawrence Grant (https://www.lawrencegrant.co.uk/), USTAXFS (https://www.ustaxfs.com/), Cork Gully (https://corkgully.com/), Theta Global Advisors (https://thetaglobal.co.uk/), Regent Assay (https://regentassay.com/), and Sentio Partners (https://sentiopartners.co.uk/).
We are also right now in the process of accepting a strong law firm in the London area.
GGI is of course present all over the UK (e.g. Scotland and Northern Ireland) with further member firms providing both legal and accounting/audit services.
In 2020 GGI changed its name – what was the thinking behind that move?
GGI is a recognised and well-established brand that has been built in several years since the organisation's establishment in 1995.
As both members and management of the organisation started referring regularly to "GGI" rather than the full "Geneva Group International", we saw the need to structure and protect more formally our brand by first renaming the organisation "GGI | Geneva Group International", and then "GGI | Global Alliance", which ultimately reflects more effectively the our value proposition.
One of the most recent additions to the network is Egypt-based law firm Matouk Bassiouny, which has a network of offices across the MENA region. What was the thinking behind that addition and what strengths does that firm offer?
Matouk Bassiouny is one of the most recent new member firms which we have had the pleasure of welcoming into the GGI family. With over 200 attorneys specialised in advising multinationals, corporations, financial institutions and governmental entities, Matouk Bassiouny reflects perfectly the expertise and profile of leading law firms which seek the membership in GGI in order to address their clients local and cross-border needs even more efficiently and effectively. We continuously receive requests from our member firms worldwide to establish contact with suitable advisers in the MENA region. Matouk Bassiouny will be instrumental in advising fellow GGI members with all their clients' legal requirements from various jurisdictions.
Our goal is to be present in each major financial jurisdiction worldwide with at least a full-service law firm, an accounting/audit/tax firm, and an M&A advisory firm in order for all GGI members to be able to respond to all their clients' needs within our global alliance. We believe we are on the right track to achieve this goal and we look forward to welcoming many new member firms from all over the world in the coming months and years.