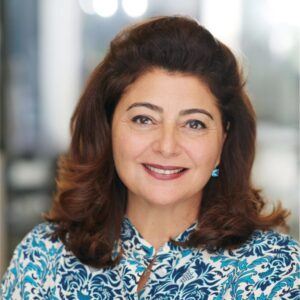 How has the pandemic and the flexi-working revolution affected the network model?
The pandemic and the rise of flexible working have accelerated the need for law firms to be agile, adaptable, and collaborative. With the sudden shift to remote working, law firms have had to adapt their business practices and operations to remain competitive. As a result, many firms have implemented new technologies and digital tools to facilitate virtual collaboration and communication, allowing them to continue to service clients and maintain productivity.
Lex Mundi, the world's leading network of independent law firms, overhauled its technology platform in the year prior to the pandemic. That meant that in addition to being able to quickly pivot to a virtual and online model in communicating with our members, the network was also able in the middle of the pandemic to launch Equisphere – an innovative platform for firms to collaborate and share knowledge across borders and jurisdictions, enabling them to deliver seamless, high-quality services to clients.
The ability to work and deliver resources and events virtually has remained vitally important post pandemic as the global economy has become so much more fragmented, and more volatile. In particular, the importance of local expertise has become paramount – as clients seek advice on navigating increasingly complex cross-border transactions and disputes in a changing business landscape.
How are networks adapting to fit into the post-covid world?
One of the most significant changes has been the increased fragmentation of the global economy, which has created new challenges for businesses operating across borders. In response, networks like Lex Mundi are expanding their reach and capabilities, building out their networks of independent firms and lawyers to offer clients more comprehensive and effective cross-border support.
Technology has also played a critical role in adapting to the post-covid world. Lex Mundi is supporting member firms to leverage digital tools and platforms to facilitate remote collaboration and communication, making it easier for firms to work together across borders and time zones. At the start of the pandemic, we launched Equisphere: a cross-border project-management platform that combines people, process, and technology to enable clients to assemble the right resources and the ideal legal team of experts for the right situations.
The post-covid world has underscored the importance of collaboration, agility, and digital transformation. Lex Mundi member firms are leveraging their global reach and expertise to adapt to these new realities – and to meet the evolving needs of their clients in an increasingly complex and uncertain business environment.
What are the key differentiators your network offers?
Lex Mundi is the world's largest network of independent law firms, with over 150 member firms in more than 125 countries, operating out of 700 offices throughout Europe, the Middle East, Africa, Asia and the Pacific, Latin America and the Caribbean and North America. Lex Mundi leverages in-depth local market knowledge in over 125 countries to deliver high-value advice that is sensitive to critical local customs, cultures and legal systems, and improves the management of clients' legal spend. Our membership standards are very high and we are recognised by Chambers & Partners as being differentiated not only through our scale but also through the consistently excellent quality of our member firms.
Lex Mundi offers its members a project coordination and management service called Equisphere. This innovative proposition enables independent local firms to work as one, delivering a seamless client service from engagement letter stage to billing, and includes matter management and reporting. With Equisphere, our member firms can deploy Lex Mundi's project managers, digital workspace and know-how to deliver a one-stop cross-border solution across all industries and markets, with the convenience and control of a single entity.
Have client perceptions of networks shifted in recent years?
As the global landscape for business becomes more complex, corporate clients are increasingly putting greater emphasis on the importance of local knowledge, strong relationships, and personalised service. This is in part, because the pandemic has resulted in increased regulatory and legal complexity across different regions. This is where the unique service model of independent local law firms may come into play, providing clients with in-depth knowledge of local laws and regulations, while also leveraging the resources and support of a broader network. This model allows clients to benefit from the best of both worlds – market-leading local expertise and the resources and capabilities of a global network.
What are some of the key issues currently facing clients and how are networks positioned to deal with them?
Corporate clients, particularly leadership teams and their legal advisors, are facing a multitude of new and emerging pressures from an increasing range of stakeholders. This is challenging the traditional models of corporate governance, creating new duties, responsibilities, and obligations.
Central to this is the need to balance traditional business needs with a new set of demands: primarily around societal and environmental concerns. Stakeholders are increasingly focused on ESG issues, and companies must be able to demonstrate strong performance in these areas to build trust and maintain their social license to operate. Another challenge is integrating ESG considerations into business strategy. Finally, legal and regulatory risks associated with ESG considerations can be significant, particularly given the growing focus on corporate responsibility from regulators and other stakeholders. Companies must be aware of these risks and take steps to mitigate them, such as implementing robust policies and procedures and engaging with stakeholders to address concerns.
Companies will need to proactively think about stakeholder governance in order to sustain their reputation, drive performance, and demonstrate long-term value for both shareholders and society as a whole.
What do networks offer that global firms do not?
Compared to traditional global firms, legal networks like Lex Mundi offer unique benefits to clients, particularly in terms of coverage in on-the-ground expertise and relationships. This ensures a quality and consistency of high-quality, legal advice – which is increasingly important in high-value, high risk, transactions or disputes.
What types of work are increasingly being won by networks over firms without such connections? The complexity of work being won is increasing. Through its innovative client delivery platform, Equisphere, Lex Mundi has won a number of high profile panel appointments – challenging traditional notions of the role of law firm networks.
How are networks changing the way that they promote themselves?
Lex Mundi is changing the way it presents itself to clients by highlighting its unique ability to provide a comprehensive and customized legal solution that is both seamless and efficient. We believe this is a unique proposition to the market: combining in-depth local market knowledge and expertise of its member firms with unrivalled global reach and the coordinated approach of a large international law firm.
What types of firms should be considering joining a network?
Lex Mundi selects only the highest quality law firms to join its exclusive network. Member firms are carefully chosen based on their leadership in, and continued commitment to, their local markets. In order to maintain the highest level of quality and expertise, Lex Mundi member firms undergo regular quality and peer reviews through the Membership Review Process. This ensures that each member firm adheres to common client service standards and continues to provide high-quality legal services to clients. Furthermore, all member firms are leaders in their respective markets and act as the exclusive representative of Lex Mundi in their locality. This strict selection process ensures that clients have access to the best legal services and expertise in every market where Lex Mundi operates and can be confident in the quality and professionalism of each member firm.
What is the future for the network model – which networks are best positioned to thrive in future?
The future of the network model lies in emphasizing diversity, local knowledge, and technology to provide seamless yet agile solutions to clients. As businesses become more globalized and operate in increasingly complex legal environments, networks like Lex Mundi are well-positioned to meet these evolving needs. Ultimately, the future of the network model lies in providing corporate clients with expert and customized solutions that meet their unique legal needs, no matter where they operate.
The Lex Mundi network boasts a large number of firms with a UK presence. What criteria do you look for when adding new firms with UK offices, and are you considering adding any more?
In two jurisdictions, New York and England and Wales, Lex Mundi does not have a specific member firm. It is not necessary because so many of Lex Mundi's member firms for other jurisdictions have a presence in London and New York through secondary offices, which enables them to serve clients with cross-border legal needs in these key markets.
Womble Bond Dickinson is the largest UK-based firm in the network, and that firm does of course have a US LLP, with multiple offices in both jurisdictions. How such a large firm fit into a network model, in comparison to other networks made up of purely independent firms?
Womble Bond Dickinson is our designated member firm for North Carolina, and boasts a strong presence in the UK market, much like several of our other members. We take pride in the fact that many of the world's leading independent firms contribute to Lex Mundi, providing a range of strengths and broad expertise that benefits the network as a whole.
The network has recently been bolstered by firms in Cambodia, Azerbaijan and Saudi Arabia. Tell us more about the thinking behind those new additions, and what their particular strengths are.
We are committed to expanding the footprint of the network into new markets and jurisdictions. exemplified by its recent addition of top-tier firms in Cambodia, Azerbaijan, and Saudi Arabia to the network. Bun & Associates is one of Cambodia's leading full-service law firms, providing multilingual legal and tax expertise with a global perspective and a deep understanding of local business culture. The Law Firm of Mohamed Al-Sharif in association with Johnson & Pump is a premier legal practice in Saudi Arabia, providing Western-style service with local legal, regulatory, and practical expertise to a broad range of local and international entities. MGB Law Offices is a top-tier law firm in Azerbaijan, offering a range of legal services to multinational and local clients across various sectors, and is now the exclusive member firm for Azerbaijan.
With these new member firms, Lex Mundi is able to provide clients with access to high-quality legal services in these markets, expanding their opportunities for growth and development.
Four new members were recently added to Lex Mundi's client advisory council – tell us about those additions and what they bring to the table. How does this council help set you apart from other networks?
The CAC is a group of senior in-house counsel who advise Lex Mundi on how best to help meet the challenges faced by multinational companies operating in a demanding and ever-changing global regulatory and business environment.
We recently appointed Steve Esau, Vice President, General Counsel and Secretary at DexKo Global, who will bring his experience in the automotive industry to the CAC. Raimundo Fernandez-Villaverde, the Secretary General of Bestinver/Acciona, offers expertise in the fields of investment and infrastructure. Jern Liang, the Senior Vice President and General Counsel – International at Ralph Lauren, brings extensive experience in managing legal affairs in a multinational consumer goods company. Lastly, Bjarne Tellmann, General Counsel and Member of Executive Committee at Haleon plc, contributes his experience in the energy and infrastructure sectors.
Their strategic input and broad experience will help to steer Lex Mundi's development, and bring the voice of the client into every aspect of Lex Mundi's business. The CAC's specific value includes contributing to Lex Mundi's strategic plan and direction, supporting its specific initiatives, and informing the work of its innovative Think Tank initiative "Lex Mundi Forward".