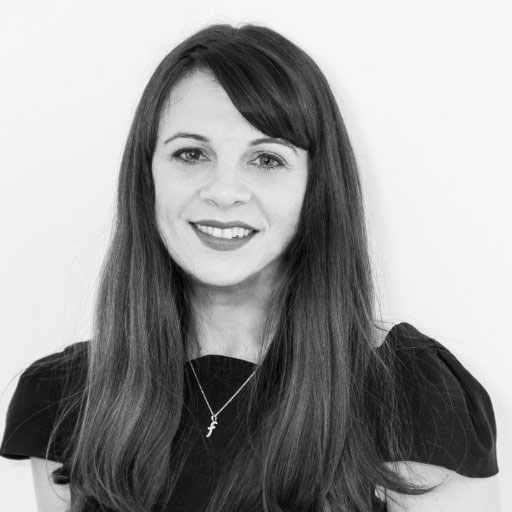 For nearly a century, between the 1880s and 1970s, Australia's major industries and domestic roles – including farming, mining, fishing, and cattle ranching, as well as gardeners, kitchen staff, and many more – relied upon tens of thousands of Aboriginal and Torres Strait Islander labourers. Despite their undoubted contribution to growing the nation's economy, Indigenous Australians were, at best, only entitled to two-thirds of white workers' pay. Often they were paid even less than this, with employers substituting wages for food and clothing, and distributing what was left as 'pocket money'.
The implementation of the Aboriginal Protection Acts also granted state governments the legal power to 'withhold' wages on trust for later distribution to workers. Until 1972, for example, the West Australian government withheld up to three-quarters of Aboriginal people's salaries; a disbursement of these funds never occurred and the funds and records were lost. Although redress schemes by the governments of Western Australia, Queensland, and New South Wales have been launched since the turn of the century, the requirement of documentary evidence set a high bar for ex gratia payments – often between A$2,000 to A$4,000 – deemed unacceptable by former workers and their lawyers.
With estimates that stolen wages may amount to hundreds of millions of dollars, State governments have been forced to defend legal claims from workers and their descendants. In the latest victory for Indigenous Australians, 2019 saw Queensland offer A$190m to settle a class-action claim alleging breach of its duty as trustee and fiduciary of a trust.
Here, The Legal 500's head of in-house content, Fiona Fleming, talks to BELAW associate Jerry Tucker about securing this unprecedented settlement, the challenges of conducting a class-action claim, and the representation of First Nations people before the courts and in Australia's legal profession.
Fiona Fleming: Please tell us a little about you and your role, and a little about the history of BELAW.
Jerry Tucker: Bottoms English Lawyers has been around for a long time; they've been in business for about 40 years in Far North Queensland. The practice was started by the partners John Bottoms and Anne English (hence the name) and over the years they have earned a reputation for tackling pretty unwieldy and seemingly unpopular files with determination and grit, despite the firm's relatively small size. Anne has done a lot of native title work over the years, but it has really been John who has launched litigation against the state of Queensland on behalf of disadvantaged Indigenous groups more times than most. He actually ran the famous Wik case back in the late '90s after the Mabo decision, and it still remains a significant judgment in the area of native title. So they have a pretty long history of doing some interesting cases, taking on behemoth files and more often than not coming out on top. The firm is now run by Daniel Chang, and we are servicing a lot more Chinese clients now, which is great, because there are a lot coming in to the Australian market. But we continue to focus on Indigenous justice cases with small and large scale litigation, in federal and state courts. So we'll act for individuals for any Indigenous group depending on what the matter is – but if I could put it in one phrase, it would be Indigenous justice.
FF: Your recent successful settlement case for stolen wages of Indigenous Australians is the largest class action settlement outside of native title. Can you tell us what the settlement in Pearson v the State of Queensland addresses?
JT: The case came about through John's connections in the Indigenous community. Our lead applicant, Hans Pearson, and his late wife Anna May Pearson, actually came to see John way back in 2007 because John had recently finished the Under Award Wages case against the state. The Pearsons thought he might be able to help them recover the wages stolen by the government before 1975. And it looked impossible. I don't think John gave them much hope in that first interview. But to his credit, he did his research, he spoke to historical and legal experts, briefing a renowned Queensland silk, and the fact that he got surprisingly favourable advice was the reason the case ended up going anywhere. So, we started that proceeding in the Federal Court in September 2016.
FF: So it took almost ten years to get to that point?
JT: It did. It took a lot of research on the part of both John and Douglas Campbell QC. John thankfully knew enough about the history of the case, because he's quite good friends with historian, Dr Rosalind Kidd. It took a lot of work, and years of research and putting the advice together. But it also took a long time getting funding (which I'll get to later). So, we had an estimate of probably a few hundred clients and we had a legal argument that was really 'black letter' trust law and fiduciary duty. And we knew a lot about the stolen wages story through Dr Kidd, who was invaluable through the whole process. But, best laid plans…
The case evolved over the years, and through the litigation, so by the time we were preparing for trial, which was only this year, we had added in some really remarkable courses of action: not only had we made allegations of historical lost, misused, or stolen wages, we had also pleaded breaches of the Racial Discrimination Act in the State Reparations Scheme and allegations of compulsory unpaid work in breach of imperial abolition of slavery legislation. We had arguments in equity and the failure by the state in their operation of their duty as trustee. We had it all! So, the years getting to that point were pretty long and the trial, which is now vacated, was set for 2020, and was predicted to take eight weeks. So, that's the legal side to the story.
For our clients though – for the group members this affects – it's far more than that. For them, it is over 100 years of oppression, disadvantage, control. The Protection Act, which is the pillar of the case, was more than legislation – it was an entire social construct, and it controlled not just the wages, which is what this case is about, but also where Indigenous people would work, how long they would work for; it covered where they would live, how they would live, who they could marry. In practice, it pretty much suppressed their culture and practices. And despite the name, it actually provided no real protection or freedoms at all. So there are many Aboriginal and Torres Strait Islanders who worked their whole lives without receiving proper pay, and were treated like slaves by the state and by many of the employers they worked for. You know, there are some horror stories from people who are still alive to tell them, which is only few and far between. It's a very dark part of our history.
FF: What were the biggest challenges you faced during this case? How did you overcome them?
JT: So, in the beginning, we had estimated probably a few hundred clients, but it ended up being over 10,000 people. As a small firm, managing 10,000+ group members was one of our biggest challenges. We had to ensure that every client was heard, and understood what was going on. We needed to make sure we were receiving adequate instruction and those were being taken and stored to the best they could be. And it's difficult, because we had some clients who didn't know how to spell their parents' names or what their own date of birth was. Or they had over 1,000 documents that they had from the archives that aren't relevant – but you're not going to tell them they're not relevant because you have to look after them. And sometimes there were gems in those documents. So it's sort of managing that and striking a balance. It was a steep learning curve for all of us here and we ended up having to develop new file management techniques in real time to deal with it all.
Because we're such a small firm, I can say that this was an 'entire firm' case, and we've all had to manage in one way or another. I am probably the engine room when it comes to the legal work that was done by the firm, which was overseen by John, and it was really the two of us who were the main lawyers on the case. But we've had to employ a lot of people to help us deal with the clients and file management – you can't really have someone part-time. So we have Jonathon Kawa, who has been incredible at managing all of our clients and keeping our database and files managed perfectly. So, John, me, and Jonny are probably the three key managers, and then we delegate to pretty much everyone in the whole firm to do something: that might be taking instructions, or going on outreach, or if there's any overflow of work, we get everyone involved. Which has not been hard. Everyone in this whole building is passionate about the case, and they are really good at dealing with clients. The clients come with a unique set of challenges, but the firm has tackled it in a way that I'm really proud of.
Some of the stories we've heard are incredible – and it's surprising, you know, lawyers dealing with emotions! We just have had to support each other. I think that's the only way we've been able to get through it – for the staff to talk to each other about what they've heard and what it means, because you can't keep these stories bottled up. Some people don't want to share anything with you because it's too hard, and some people are an open book and you never know what's going to happen. I don't think I'll know until years from now just how much this has affected me.
FF: You mentioned being on outreach for this case. Can you tell us what that outreach entails?
JT: Outreach was an essential part of the client management and gathering instruction portion of the case. So the firm would travel to communities and towns that we know have high indigenous populations. We'd discuss the case, conduct interviews, and answer all of their questions. Many Indigenous Queenslanders don't have the financial means or good health to travel far and wide and come to our office in Cairns or the court in Brisbane. And there remains that gap in understanding of legal processes and the court system is still an intimidating and unfriendly institution for Indigenous people – even with this case, it still comes with a lot of understandable mistrust. So while we're based in Cairns, which is a regional area with a high Indigenous population and we're quite close to Cape York, Queensland is still enormous. You know, Great Britain fits inside Queensland seven times! Which makes it a difficult state to run a class action. Class actions are difficult in Australia generally, though. So, because of that, we've conducted three wide-scale outreach programmes, and that involves small groups from our firm flying out to remote communities, and keeping up the face-to-face engagement with group members. We've been lucky because our presiding judge was hugely supportive of our outreach programme. He recognised the importance of treating the case in a unique way. For example, a securities class action – they would never do this, but they also have clients who can probably log on to a website, click a few buttons, and be registered. And that's just not possible for us. We've been as far north as Saibai Island, eight kilometres south of the Papua New Guinea mainland, we've been down to Brisbane and across to Mount Isa, and pretty much everywhere in between has had at least one visit from BELAW.
FF: A significant number of claimants entitled to compensation are, tragically, now deceased. What happens to their settlements?
JT: This case was run on the principles of equity rather than common law, so that comes with the distinct advantage of not extinguishing an estate's rights. So that means that the settlement of eligible but now deceased workers is carried on by families. So, the settlement payments will be administered by an independent accounting expert, which has oversight by the Federal Court, if approved. If families wished to receive a share of the compensation of a deceased parent or spouse, they had to register by 8 November 2019; they aren't entitled to claim after that. We've had to be really cognisant of the ways that we have to get that message across. And there were a few ways we did that: there were letters that got sent out to over 10,000 people with all of the information about it. It was pretty wide scale advertising and outreach.
We've done our best efforts to make sure people do know about it, but there still has to be a line in the sand of where this ends. And the settlement has now been formalised. It was formalised with a Deed of Settlement on 2 September 2019. The application to Federal Court to have the settlement approved has been lodged – and the final settlement approval hearing has been set down for 19 December 2019. So on that date, the judge will be looking closely at the evidence from us – the applicants. He will look at the funder's commission, our costs, and any objections lodged by group members before he'll make any changes or approvals. We might expect to hear from people who want to tell their story. It's really common for people to want to talk about their parents' or their grandparents' stories, and the work that they did because the conditions further back in time were even worse than a lot of people want to talk about.
But, the judge does have the discretion to vary any of the terms of the settlement in the court, so he could do anything. He's quite an interventionist judge, but we still hope that the settlement will be approved this year and we can still start the administration early next year. But what that means practically for these people, is they're looking at making payments in 2020 and 2021.
FF: Lawyers in other states believe the Queensland settlement has set a national precedent, and some firms are now investigating bringing proceedings in the Northern Territory, New South Wales, and Western Australia. What advice would you give to other lawyers specialising in this area of law?
JT: Anyone who is looking into doing something this like cannot be afraid of sinking their teeth into the case. It is big state opposition – and I think a lot of Indigenous justice cases might often seem like they're a winning case but at the same time a lost cause, and they're not. They're worthy of pursuing. I would say be smart about who you brief. Ask around and find specialists and adaptable silks, find a mix of talent among the juniors, and DO NOT under-resource. Spend the time to find a funder that recognises the importance of social justice and allows lawyers' work to be conducted autonomously. If any lawyer or law firm is doing this, they need to know that the state is unique. They are not like any other party you might normally come up against in litigation that operate and make decisions on commercial bases. They don't do this – they guard the public purse and approach litigation differently. So, you've got to put the pressure on. It might seem easier to go with the flow, but that's often not an option in Indigenous justice cases.
FF: The funding to bring the case was provided by the funder, Litigation Lending. Is litigation funding important in cases of this size? Would you have been able to take on the class action without such funding in place?
JT: Litigation funding is essential to some cases, especially in large, expensive class actions or class actions involving impecunious clients – and we had both. So we approached a few funders, and Litigation Lending offered a low commission rate and they did that on the basis of it being a social justice case. This was very attractive to us and for our clients – at the time, 20% was really competitive. Commission rates have undergone some alteration with international competition and the Australian litigation scene, and we also have common fund orders that are undergoing expedited review by the High Court. So it's an interesting time for this area of the market in Australia. You do get more complexity in your case overall when you introduce a litigation funder, but the action definitely wouldn't have come about without their funding so they're a necessary part of the game. At the same time, you need to find one that aligns with the values of your case. When we're all coming together to make decisions, we're making them together and for the right reasons.
FF: Many law firms across Australia talk about supporting Indigenous communities through the provision of pro bono legal advice and support. However, the industry itself has very little Indigenous representation in its ranks. What steps do you think need to take place for the industry to have a higher percentage of Indigenous lawyers?
JT: I know a lot of lawyers in our region and across Australia who are doing really great things for the Indigenous community, and have taken that interest in First Nations people and their history by informing themselves and dedicating quite a lot of time and effort to be culturally sensitive, and just doing that quiet, hard work as opposed to putting it in the too-hard basket if you don't get funding. I know a lot of lawyers who will do that pro bono work, especially for criminal matters; lawyers who will attend court and treat the matters as if they're getting paid in full, and they're not. I know that's because they believe, as I do, that all people before the court deserve decent representation.
In terms of increasing Indigenous representation in the ranks, I think it begins at the top. I have an amazing friend and colleague, an Indigenous barrister called Melia Benn, and I spoke to her about this topic when I went on outreach with her, and she said: 'You can't be what you can't see'. So it means normalising Indigenous faces on the Bench, in Queen's Counsel roles, and also as lawyers. It means starting that exposure for Indigenous students at university and in schools. A lot of those kids won't have important industry connections, so it's up to law firms and other lawyers to start connecting with those institutions, providing that encouragement and resource sharing that's so important to any aspiring lawyer. I think the industry needs to recognise the lack of representation and the barriers that First Nations people face coming through the ranks, and actually make an effort to engage with education.