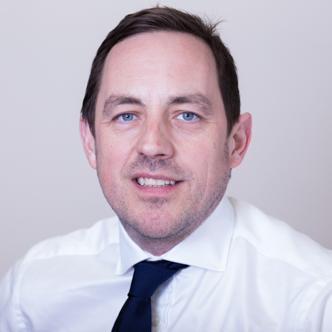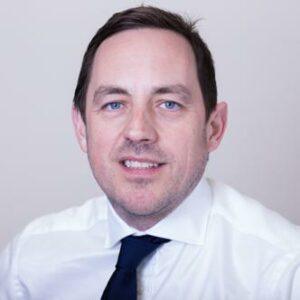 Once upon a time in an Inn not so far away, a seemingly clever individual created the first 'chambers director' position to make the Bar competitive. These roles – ambassadorial in function – spread rapidly. They linked members of the Bar with their increasingly business-like clients and performed the role of a lynch pin between the same groups, the clerking and staffing teams, and the newly formed management committees, and were allowed to meet clients, impress QCs, and befriend the senior clerk. 
The 'lucky' first wave was drawn from the senior ranks of former military personnel, as it was felt former Major Generals could transfer seamlessly into running a barristers' chambers. Several of these appointments were unsuccessful. More than two decades later, the Bar is seeking a fresh approach. Leadership candidates drawn from the solicitor's profession, because being more like their clients means attracting more work from them, have been more successful. This hasn't been easy and even by exchanging the culture of partnerships for the Bar's hierarchical, committee led 'one member one vote approach', many have effected significant change – especially structures and greater professionalisation. 
New approach 
Looking at the senior leadership functions in place at the Bar today and we see a much more sophisticated approach. As the business of the Bar continues to change, the role of CEO/chambers director still includes ambassadorial, strategic management and leadership functions, but the Bar now requires greater value from these roles and demands that they can deliver business.  
Senior leadership – the considerations
The biggest challenge face by recruitment committees over the next five years is 'recruiting a highly suitable individual capable of driving and growing our business appropriately who all our clients will like'. Despite thriving under traditional leadership, continued success requires elements of a new approach. 
Meeting its challenges
Understanding the needs of the business includes producing a detailed analysis of current and future clients by considering who their clients are; how they behave; whether they are changing; and whether their approach to client development and management is in line with the way our (potential) clients do business. This requires recognising the change in market conditions whilst bringing others with them. 
A modern senior leadership role at the Bar requires a minimum of leadership skills; the ability to plan and execute a strategy; business development and marketing know-how; polished interpersonal skills; financial management and political awareness. 
Shift in focus
Having traditionally enjoyed seemingly endless streams of referred work from solicitors (who had no other choice), the Bar is now acknowledging market demands for the Bar to be highly visible, client-focused and delivering high-end legal services to varying clients.    
Increasingly demanding clients, diminishing public funding, retention of work by solicitors, and increased competition for the same business means many sets are fishing in non-traditional pools.  
Other work comes directly from general counsel, in-house legal teams, professionals, and the booming Direct Access Scheme. Meanwhile, international arbitration work is increasing and has even spawned an entire chambers. 
Candidate requirements
How a set articulates its requirements is vital. The best candidates look for leadership from those managing the process and the role they will play in the business' future. It's important to strike a balance between the foundations of a plan and the right level of a work in progress.
With lateral hires at an all-time high, the importance of chambers showcasing itself most effectively is crucial. Barristers are still relatively free to move as they want – tie-ins are increasing but can also put people off. Loyalties are being tested and chambers are aggressively recruiting from other sets. The top end of the commercial Bar is openly raiding middle-ranked sets at an alarming rate and established sets are folding because of poor planning or a 'run' on members. 
The addition of dynamic leadership is a big pull. Sets demonstrating that its leadership function aligns with market changes and attracts clients by occupying the same space have much higher rates of attraction and retention. 
Recognising talent
As the demands of the Bar evolve, so has the talent pool it draws from. The quality of applicants for senior leadership roles at the Bar from within the traditional clerking and practice management pools has increased significantly. It's not unusual to have senior clerking figures with MBAs and marketing qualifications, which has filled an important gap. Many sets have created flatter management structures with several 'directors' responsible for the key elements of the business; clerking; finance; administration; business development and marketing.
Empowerment for retention
An empowering market change is the rising need for hands-on business development and marketing being fulfilled by more junior staff. The Bar should continue encouraging this because the business benefits from more effective teams in sync with market developments and the needs of a changing client base. 
As demands for the most talented barristers increase, so does the importance of those who play a significant role in their success. The Bar still has some way to go in recognising this. Individuals want a clearly defined career path and to share in the business's success. 
Communicating success
While the business of Bar and the skills required to lead effectively keeps evolving, many of Bar's key elements of success remain in place. It continues to be recognised globally for its ability to deliver expert legal services to an increasingly diverse range of clients and at real cost. With the nuances and make-up of each set rendering a universal approach to leadership impossible, the key lies in the ability to execute a client-focused and joined-up approach to delivering this important message.