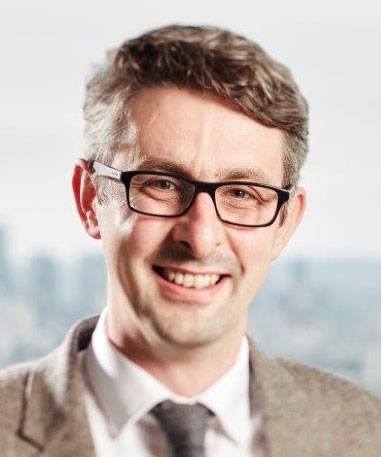 Knowledge management (KM) brings the phrase 'what's old is new' to mind. As a concept, KM is at least 30 years old in the legal sector, and yet there's newfound excitement for it in the industry within both law firms and new entrants in the ecosystem.
Historically, the discipline has been driven by the need to facilitate information and advice sharing across the firm – given that the traditional law firm partnership model isn't naturally conducive to proactive collaboration. KM has been about legal, document-based taxonomies, and marshalling legal advice into precedents, practice notes, and processes that are made available for lawyers' reuse.
The dynamics in the sector are changing with the rise of alternative fee arrangements, demand for matter transparency, and competition from new models of work. Corporate legal departments are demanding predictable outcomes. From a documentation standpoint, lawyers are under pressure to deliver advice in a more consistent and effective format, making handcrafted elegant documents superfluous. The ability to leverage existing information to abet efficiency has never been greater as firms look to reduce the cost of service delivery.
The cracks show
Despite law firms and some lawyers appreciating the need for KM, adoption still isn't hugely successful. Legacy technology infrastructure stands out as a key reason. Knowledge is still delivered via old search engines, intranets, practice area pages, and knowhow collections, often on old versions of tools like SharePoint. The interfaces are cumbersome and antiquated, lacking ease of use and providing limited navigation that modern applications offer. Think Google!
Cultural transformation is lagging. Firms are employing data scientists, data analysts, information and research professionals. Disciplines such as legal project management, Six Sigma, and process improvement are being embraced. KM teams need to work with them all, but in the absence of mechanisms for a new, collaborative way of working, cultural friction often poses obstacles.
KM needs redefinition
KM needs a redefinition of its delivery channel and the format of knowledge assets (rather than reinvention) to move away from the traditional content-led methodology of 'retrieve and read' towards a more fluid, intuitive and data-driven way of surfacing information. This will ensure that content is created in a way that fits in with how lawyers perform tasks, appearing dynamically at the point of need within their workflows. For instance, legal best practice-style documents need to be transformed into workflow-led content, and things like legal precedents need to evolve into clause banks and recommended positions in playbooks.
Data-driven enterprise search and knowledge go together
For data to take the shape of 'knowledge', content needs to be enriched and information needs to be accessible across systems and repositories. A lawyer seeking information on a specific type of matter should be able to access information holistically – from legal advice and documentation, firm expertise, skills and resources, through to time and billing data. More than merely search, the enterprise search engine should be a data repository that can be queried from multiple angles and by different professionals – lawyers, business development executives, and client-facing service teams. It should be an engine that 'joins data' to provide analytics on the firm's knowledge – like Google, where a search also provides 'searches related to' the original search term.
A data-driven approach delivers analytics that law firms will find valuable. The ability to know how many litigation matters have been executed for a client over a 20-year period, the percentage of success for each, the time spent by lawyers by expertise and seniority, and the billing level for every case, would be great insight. Undertaking the same analysis for litigation activity across the client base would be invaluable business intelligence that could be used strategically for competitive advantage.
This approach will help drive KM adoption among lawyers. Given their quest for evidence, focus on identifying risks for clients, and analytical approach, lawyers are well disposed to data. Offering them the ability to identify risk/opportunity in a format that is visual, well-presented, and drillable to a granular level is more likely to motivate them to engage with KM. This function has the capability to provide the structure, rigour, and governance to make data truly insightful and useful at the point of need for lawyers.
Applying AI to KM is logical
A data-driven approach to KM provides a stepping-stone to applying AI/machine learning to the function. Amazon is an example of a company that has successfully applied machine learning techniques to enterprise search. Doing a search on Amazon and purchasing, say a book on corporate leadership, typically results in recommendations on similar books for the online customer. At the backend, AI is connecting the various facets to surface information at the point of need for the buyer, but crucially it's constantly cleaning and enriching data through machine learning techniques to ensure incrementally more accurate outcomes for the customer in the future.
AI technology offers enterprise search and KM great opportunity for evolution, within the continuum. KM professionals must be commended for their work thus far. Many have had the vision for the function but were constrained by technical capability. With AI, technology has finally caught up with their mindset. With a combination of old principles, new legal drivers, and modern formats, we're seeing the rise of the next evolution of knowledge management, at scale, in legal organisations globally. n