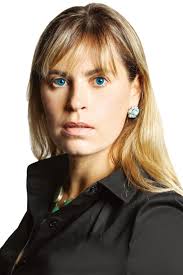 Helen Donegan: In your career to date you've had roles in both private practice and in-house; what specifically interested you in a legal career?
Olga Mack: I went to law school to be a tech lawyer, so I am a tech lawyer by training and by design. I've been fortunate enough to work at the cutting edge of technology ever since. I studied at Berkeley Law and my first job as a legal professional was at Yahoo, where I helped them acquire and integrate Flickr. I thoroughly enjoyed that experience and was inspired to get involved in technology for the rest of my career.
While I have had many different jobs – at law firms, a Fortune 500 company, and numerous start-ups – the one common thread running through each has been technology. Parley Pro is a continuation of my work in technology, and even more specifically of my interest in disrupting how we practise law today.
HD: Can you tell me a bit more about Parley Pro?
OM: Parley Pro is a contract management platform that provides real-time, online, and collaborative review and negotiation capabilities. It allows all stakeholders to edit, comment, and review documents simultaneously, and it provides an audit trail of all activities within a document. This way, you can have multiple discussions among multiple stakeholders simultaneously. As a result, you get increased productivity and efficiencies, including a much shorter negotiation time – reduced by 40% or more. It also provides increased transparency and collaboration throughout the negotiation process. Overall it creates a far more pleasant process to draft and sign a contract.
HD: Who uses Parley Pro?
OM: Our software is mainly used by in-house lawyers, but increasingly by law firms too. As I see it, in-house departments are leading digitisation in law. They are increasingly asked to do more with less, and have increasingly realised the importance of using twenty-first century tools to get those results. So, it's not surprising that the adoption of tools and innovation has been led predominantly by in-house lawyers. The pressures in-house are higher than anywhere else.
In smaller departments, it is GCs and one or two of their reports who may be using Parley Pro; in bigger departments, legal operations may also be involved. The platform also has high-level dashboards for CFOs and COOs to allow legal departments to provide transparency for management and to their internal clients. Because of the collaborative nature of the platform, other stakeholders such as the risk team, sales, or IT can also interact with the contract at a clause level. The tool is optimised for use by lawyers, but it also allows other stakeholders both internally and externally to contribute in a way that GCs can control at a high level.
HD: You mentioned some law firms use it also. What have you found their initial reaction to the software to be, and do you think they feel it competes with their traditional working practices in any way?
OM: We are in a pilot phase with some law firms. They have been feeling pressures too, just a different type of pressure. You see trends across law firms where they are now hiring CTOs and are exploring technology a bit more. They may be a bit slower and more careful, but they are curious about technology, understand its value, and are interested to learn more.
It is hard to talk about law firms as if they are all one and the same. With the introduction of any new technology or change there will be professionals who are excited by it, and there will be those who decide to wait and see. There will also be many who are critical. I have had different discussions and some definitely see this as an opportunity, while others want to wait and see what happens in the market. Overall, there is a growing consensus that we need better tools. Frankly, when your clients from in-house are exploring new technologies, it is only a matter of time until you have to do the same.
HD: Would you say organisations such as Parley Pro are encouraging firms to become more innovative with legal tech in any way?
OM: Absolutely. Parley Pro provides lawyers with the tools they need to do the job they need to do. We all go to law school and feel passionately about the law, and no one wants to get stuck bogged down in the tedium of cutting and pasting. We went to law school to provide excellent legal advice to our clients. Parley Pro allows our lawyer clients, both in-house and in law firms, to do exactly that. It allows them to practise law the way they are trained to do it, and the way they want to do it: in a strategic and impactful way.
HD: From your experience, do you think lawyers are wary of using online or cloud-based technology, or is there more openness to it now?
OM: Lawyers are increasingly open-minded. It is time! The world has adopted technology into every aspect of our lives and, in turn, our daily lives have improved through numerous online services and technologies. It is just a fact of life.
We know when we work with our in-house clients that they have already adopted newer, more sophisticated tools to improve their ability to make smarter decisions and work better and more efficiently. They already know first-hand how technology improves their personal lives, and the professional lives of their colleagues in other departments, and they are increasingly open-minded to how it could help them in the legal department. We also have a new generation of lawyers who cannot imagine practising law without technology because they have grown up with it in all aspects of their lives. Combined with the pressures of businesses, this increasingly leads to open-mindedness to new technology, even if they are still cautious.
HD: Are there any trends you have noticed in the legal profession's adoption of technology?
OM: Yes. Contract management solutions is not the first technology adopted by lawyers. There have been others, such as very sophisticated e-discovery tools that have paved the way. Contract management solutions are a strong second wave, I would say, and provide such a big opportunity. At the end of the day, if you look at in-house practice, a lot of it centres around contracts – sales and procurement contracts, M&A contracts, partnership agreements, etc. – and there is an opportunity to streamline it all and increase efficiencies.
We are also seeing the development of new disruptive technologies, things like AI and blockchain. There are new technologies in e-billing. The more disruptive technologies – that use blockchain, in particular – are a little bit newer and more premature, but at the end of the day I believe that we are going to have an increasingly broad range of sophisticated technologies to choose from and it will transform the way that we practise law. They will free us from repetitive tasks and free up time for more strategic thinking and for us to work more collaboratively with our clients. For me, that is why I went to law school, so I think this is an amazing time to be practising law.
HD: What advice would you give to a lawyer, whether in-house or in a law firm, in terms of exploring and adopting new legal technologies?
OM: A good place to start is with pain points. You need to identify where the vulnerabilities and weak spots are in your department or business. Then look for solutions or processes that have been developed or are being developed.
You then need to become a beta tester. This means not only seeing a demo, but actually trying it out. And don't just try one thing, try at least a couple, because: (i) you will learn a lot about what is available in terms of solutions; and (ii) you will gain a different view of the problem you have. I guarantee that by the time you are done beta testing and thinking about the challenges you have, you will find a selection of possible solutions to address those challenges. That allows you to: (i) do what you are trained to do and focus on solving complex problems; (ii) have an impact for your business and enjoy the future influence that it brings in shaping opportunities down the road; and (iii) impact relationships not just within your organisation, but in the market as a whole. By solving a challenge in a novel way and sharing that solution outside your organisation, members of the legal community can learn from you and come to view you as a leader and an authority in the field.
HD: There are an increasing number of solutions in the market all the time and new 'innovative' ways of doing things. What would you personally say is the biggest innovation right now in legal tech?
OM: I strongly believe it is in contract management! Any legal practice will be filled with contracts, and there are more and more opportunities for improvement. When people talk about blockchain and AI, those are not solutions; those are technologies. Things like blockchain are backend technologies that are not useful on their own. When you think of electricity for example, it's in the background of the things we use, but it is of no use on its own without something for it to power. The same is true of blockchain. It can exist in the background to make everything else run more smoothly. Lawyers do not need to be any more aware of blockchain than I have to be aware of electricity when I am using a computer. In fact, a sign of a good blockchain technology is that the lawyer doesn't need to even know it exists.
It's exciting to learn about disruptive technologies like blockchain and AI, but when you innovate and develop products or buy solutions, you are not necessarily focusing on how they work. That's not your job. What you care about it is whether it solves your problem and allows you to do things better. As a lawyer in-house, when I was considering digitising my own department, I was simply thinking about what my problem was and what solutions there were to solve them.
HD: Do you think it is important for in-house and law firm teams to work together to use legal technology, and what impact do you think it will have on how they work together?
OM: At Parley Pro, we strongly believe in collaboration. Together we are greater than the sum of our individual parts. We believe in creating a strong network that has roles for in-house lawyers, for law firms, and for alternative legal services providers with technology. Anything that is worth doing can be done better together.
Let me put it this way: email changed communication and replaced letter writing. Did it reduce the number of communications we have? No, it increased them because it made it easier. Technology does not decrease the need for legal advice, but opens it up and allows it to be more efficient. I understand the fear around technology. By using bigger, better tools is that there will be even more important, strategic decisions for us to make to have an even greater impact. Technology presents opportunities for us to have greater impact and more exciting work that we enjoy doing together.
HD: What is next for you and Parley Pro?
OM: We're going to keep focusing on exactly what we are doing now: building products that delight our customers, helping legal teams with their problems, and providing sophisticated ways to use contract management and contract negotiation to optimise contracts assets. I believe I am fortunate to be in this position of building the next generation of legal technology. Not only have I been in a law firm and in-house in various practices and capacities including as general counsel, I have been involved in cutting-edge technology the whole way through. I am now fortunate to combine all of my experiences to serve the legal community and change the way we will practise law tomorrow.