A hot-button topic across the legal profession globally, diversity is one one of the key talking points for researchers at The Legal 500 when conducting interviews.
During my recent stint as a researcher into the Indian legal scene, I raised the issue in a (virtual) all-female roundtable discussion with several senior lawyers at Samvad Partners, a firm that prides itself on, at present, having a leadership comprising 87% female partners across the board.
Conversation drifted from the challenges and positive developments of being a female partner, to ruminations on the legacy of nepotistic and elitist recruitment practices within the profession.
I begin by asking whether the decision-making process at Samvad is as democratic as the figures suggest, with all partners getting a say? 'One thing that is unique to us is that all of our partners are signatories to the partnership deed, making it a true all-equity partnership deal,' states Neela Badami, whose corporate practice is based out of Bengaluru.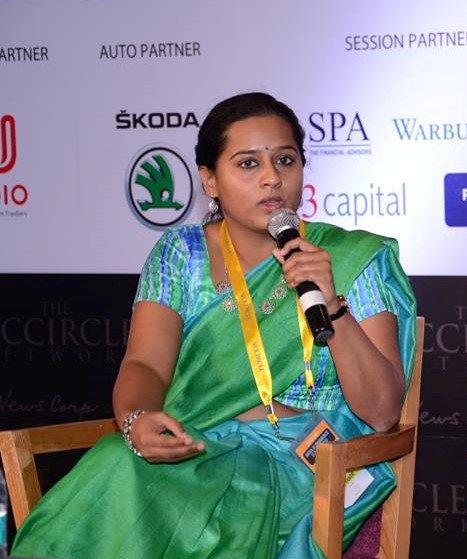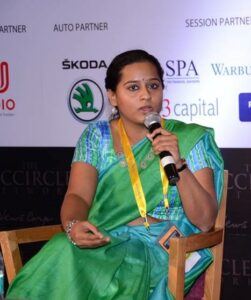 New Delhi-based Ashwini Vittalachar adds: 'When it comes to actual decision making, we are fairly democratic. While the founding partners take overall decisions, critical issues are opened up across the partnership.'
Vineetha MG, a leading corporate partner in the Mumbai office, says: 'If you look back a decade, it would be primarily male partners controlling big decisions, but there has definitely been a cultural shift.'
According to Badami, this arrangement is uncommon within the Indian legal market, adding, 'we want to do things by international standards'.
Which begs the question: In what ways is Indian partnership not comparable to international standards? In MG's view: 'If you look at how traditionally firms have come up in India, they have always had a family-run or individual-centric model. There are very few firms that are truly professional. You could say we are outliers, though there are a number of firms following the international, professional model.'
Does this nepotistic culture negatively impact gender representation in the legal market? Not so much, according to Badami: 'I can tell you empirically, even the family-run firms are trying to make a push to make themselves gender diverse, but the important question is, does this filter through to the avenues of power?'
'I would say that this issue is equally true for men and women,' adds Vittalachar. 'A significant element of power still holds in the family or individual element, and to that extent the issue is gender neutral'.
'Most firms are neutral with hiring,' offers MG. 'A lot of the hurdles are cultural, not professional.'
Vittalachar continues: 'Workplace culture plays an important role in enabling as well as retaining a young lawyer, especially a woman lawyer. At Samvad, we encourage all the lawyers to use technology to stay connected and ensure seamlessness in client deliveries.
'This culture of trust and transparency has to a large extent removed unhealthy workplace practices, fostered a positive and collaborative work environment and has enabled retention.
'This also meant that women associates were able to progress in their careers and grow into leadership roles despite having to balance both work and the needs of a young family. We believe this inclusive workplace culture has translated into a women-dominated leadership in the firm'.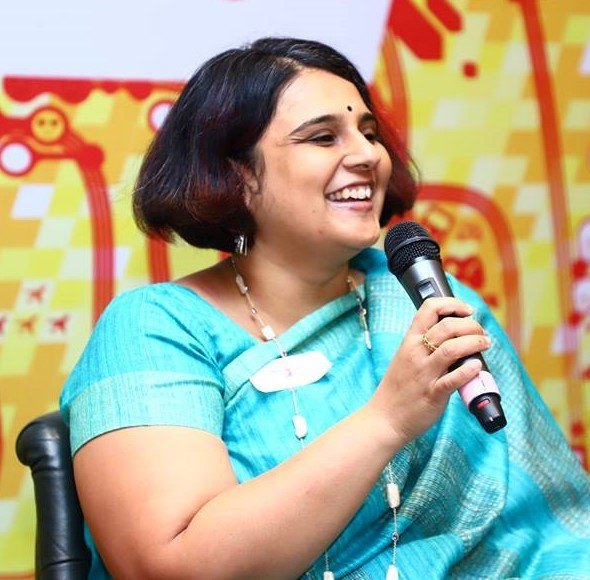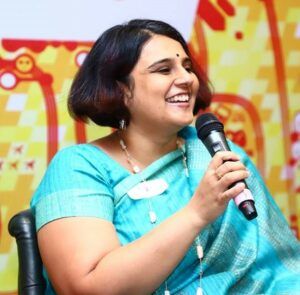 Is the number of women aspiring to careers in law on the rise? 'The number of women [law] students has definitely increased over the years, but the system has many areas that can improve,' says Vittalachar. 'It's a larger philosophical question of making students more ready for the profession, and is not confined to the issue of gender diversity.'
Badami agrees: 'Students are aware of the gap between theory and practice. Students are happy to take up practice-oriented courses, they love that kind of thing.
'Personally speaking, this is something that I enjoy helping with, and in fact, many of our partners do take up practice oriented-courses at various prestigious law schools. Students tend to produce questions that professionals such as us never would have thought to ask!'
Are the recruitment practices in Indian law firms still considered to be 'elitist'? 'We have consciously broadened the recruitment net,'says MG. 'We now recruit across the country and have found the quality has been equal across the board. The market trend in general is to broaden the net.'
'What we have seen is an openness to having interns across the country irrespective of the grading of the school, as long as the person can demonstrate dedication and a hunger for learning,' adds Vittalachar.
'Our firm has been able to convert these internships into genuine recruitment, even if they have come from lesser respected schools.
'What we also see is that non-elite students work harder; their approach to the profession is a lot better because they really want to excel. I feel we have been a progressive firm on this front.'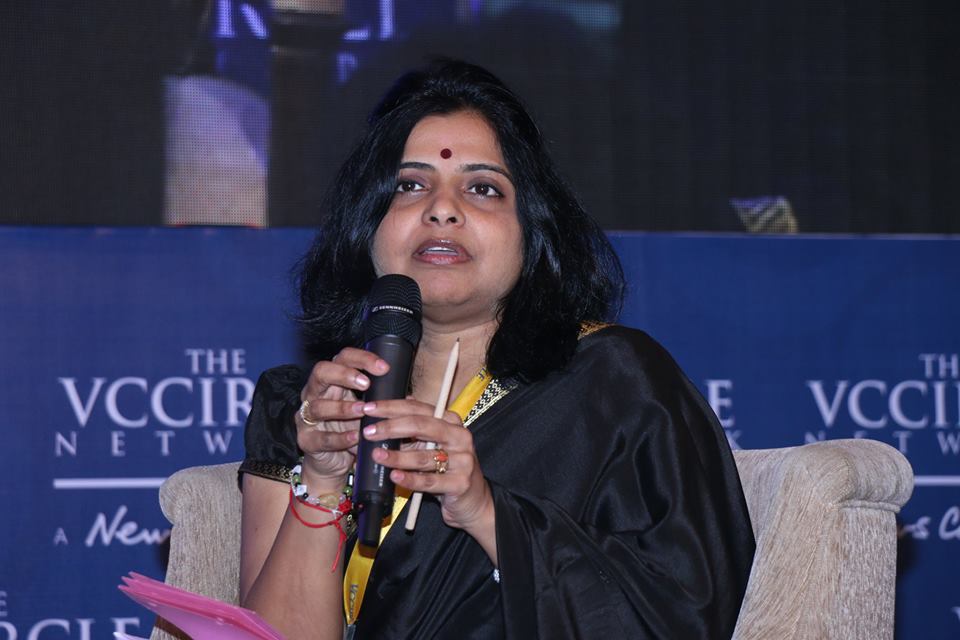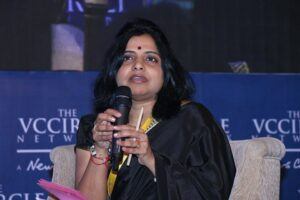 MG adds: 'One distinction is that, while we work in a commercial firm, there are a lot of issues on the litigation front. In fact, I personally wanted to pursue litigation as a practice, but I settled with corporate practice as it was easier for my career.'
'It's an accepted reality that litigation lawyers find it more difficult,' states Badami. 'Flexible working arrangements are better suited to the corporate arena, and a lot of talented female litigators do find it difficult to progress, though the more senior you become, the better you learn to juggle multiple balls in the air!'
'A lot of the time, the attitude of the judges or opposing counsel is as if they want to know who the senior is. There is still that bias!' says MG.
Badami adds: 'One interesting side effect of Covid-19, however, has been the acceleration of the adoption of technology by courts, with video conferencing becoming an important tool. This may help women continue to stay the litigating course – time will tell!'
That is not to say that women practicing corporate law are immune from the biases faced by their litigator counterparts. 'We have that in the corporate environment too,' MG says. 'When we go to conferences, we make sure to wear a saree to show that we are the seniors in the room. Once they see us working, they get the point, but it does take time.
'Sometimes clients from particularly traditional backgrounds don't like negotiating with women, they won't be looking at you. This may happen for a few meetings, then there is a shift; the ice breaks.'
'The saree is the best kept secret!' laughs Badami. 'It's interpreted by some to indicate a sign of maturity.'
Nevertheless, there is clearly still work to be done, as Vittalachar explains that her team often contains the only women at the negotiating table on major deals.
Reflecting on the changes to the legal profession she has witnessed over the years, MG summarises: 'Economic background is still a challenge, but we have sponsorships and we have organisations like IDIA* working with law schools to address this issue. The legal profession is not considered a second best to medicine or engineering any more.
'Cultural improvement is still something we have to catch up on, but that will happen; India is not bad on this front compared to other countries across Asia.'
*The Increasing Diversity by Increasing Access (IDIA) non-profit organisation works with  underprivileged children to them access to quality legal education