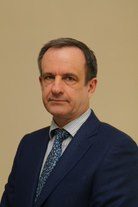 How has the Covid-19 pandemic impacted on working practices in Bulgaria?
Covid 19 gives us the opportunity to work more hours (from home), makes clear what the real personal and professional values are, to redesign the business models and procedures, and to accelerate a real transformation (not only digital).
In terms of practice areas the third quarter brough certain recovery of M&A and Real Estate, which dropped after the first Covid wave. Employment, Tech sector and Dispute Resolutions continue to grow. The next months however will be very difficult.
The country has seen recent growth in the electricity and natural gas space, is there room for further development in the energy sector?
There is a potential and we see projects in the secondary market for green energy and in nuclear sector. Because of the strategic location of the country we expect more efforts around transnational gas lines. Gas is a potential replacement for the existing facilities based on coal.
Where do you see demand from investors in Bulgaria? 
The country is considered to be "The Silicon Valley of Eastern Europe" and we see interest and investments in various companies related to digital transformation – from fintech to robotics. There are investments in automotive, energy, infrastructure, defence, food processing and others.
What is your approach to building relationships with international firms? 
Like with the clients – we are trying to deliver our services quickly, efficiently, at international standards and of course at reasonable price. And we are loyal and develop relations of trust. In most of the cases nowadays there is an international element. Therefore these relations are of vital importance. BOYANOV&Co is a member of international legal networks, co-founded 17 years ago South East Europe – the biggest and most prestigious regional legal group in SEE, has long standing relations with various international and foreign law firms from all continents.
What would you single out as the key distinguishments of your firm? 
Our main asset – the people are super professionals who grow in the firm or joined us as exceptional experts and people. With them we have done many new things in this country from the first joint venture and privatisation 30 years ago to FinTech today. BOYANOV&Co initiated various events like the Balkan Legal Forum, IT Hub Connect and participates actively in many business organisations and initiatives. The aim is to improve the business climate and the rule of law in the region of SEE.
How does your firm stand out in Bulgarian market? What are your key initiatives to attract new clients?
Since its establishment the firm is recognised as a market champion. Our people and the clients are the centre of our attention. In addition to the excellent services with added value we aim to deliver, the firm is involved in various business development initiatives. One of them called the Academy for Partners has been growing for the last 2 years. This is platform for sharing our knowledge, expertise and experience on hot legal topics, for free, with our current and potential clients. For the last 6 months the Academy is online once every two weeks. As speakers we have distinguished experts from our firm and partners from international law firms.
What technology initiatives has your firm implemented, particularly in response to Covid-19?
In addition to standard new ways of video communication, we have moved to the cloud and are going through various ISO certifications, including those for cyber security and sustainability. BOYANOV&Co. works on projects for new ways to share documents and data with the clients and for internal communication. Together with tech companies we participate in development of new products.
Borislav Boyanov specialises in FDI, M&A, Banking, Public Affairs. Borislav is described as "a great strategic thinker", highly regarded as a "top name in the region". He is the only Bulgarian lawyer listed in Who's Who Legal for M&A and Governance 2010-2020 and Private Client 2015-2020, noting: "Borislav Boyanov is widely recognised across Europe as a standout name when it comes to M&A and foreign investment matters". Borislav has been an active member of the International Bar Association since 1989, being Co-Chair of its European Regional Forum and currently, a member of its Advisory Board and the Advisory Board of Law Firm Management Committee. He is a Founder and Co-Chair of South East Europe Legal Group.
Borislav is Honorary Consul General for Malta in Bulgaria since 2000, Honorary Officer of the National Order of Merit of the Republic of Malta and Chair of the Association of Honorary Consuls in Bulgaria.
Borislav established The Legal Development Foundation to contribute for education and training of generations of modern business lawyers.